Whitehead Road Elementary School
Clarke County Schools
Academic / Institutional
Athens, GA | 95,600 sf
Whitehead Road Elementary School expands its facilities to offer
community-centered spaces while maximizing the natural beauty of the site.
The new Whitehead Road Elementary School responds to the school's needs to grow and to better serve current and future students, faculty and staff with updated flexible and adaptable classroom spaces, learning labs, music and art studios, a cafeteria and gymnasium. The dual-level collaborative learning environments embrace an outdoor courtyard, creating a strong connection to nature and outdoor spaces for teaching and play.
Noteworthy: Broad, welcoming canopies and a high vaulted roof set the scale of the building while referring back to the aesthetics of the original structure.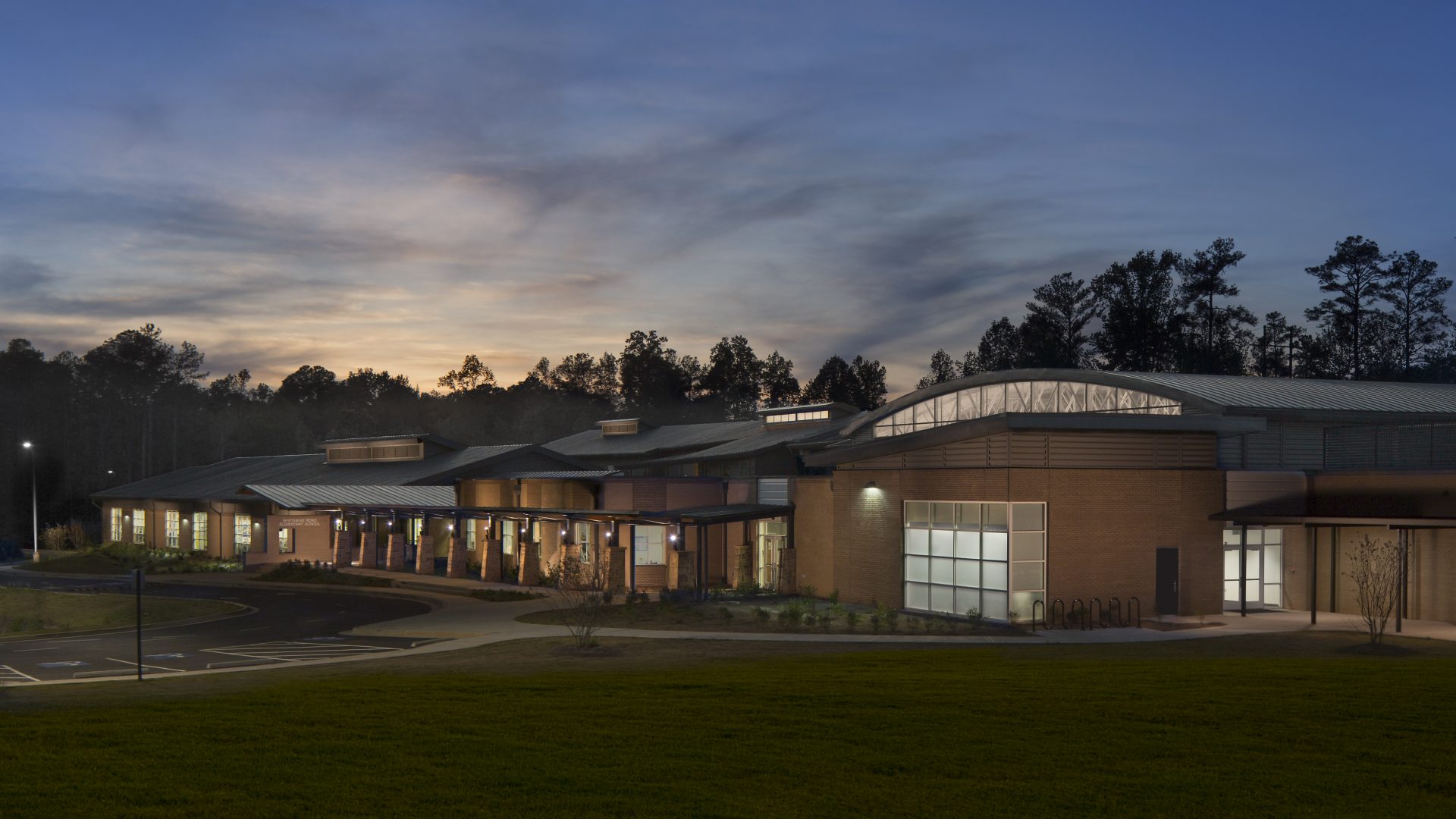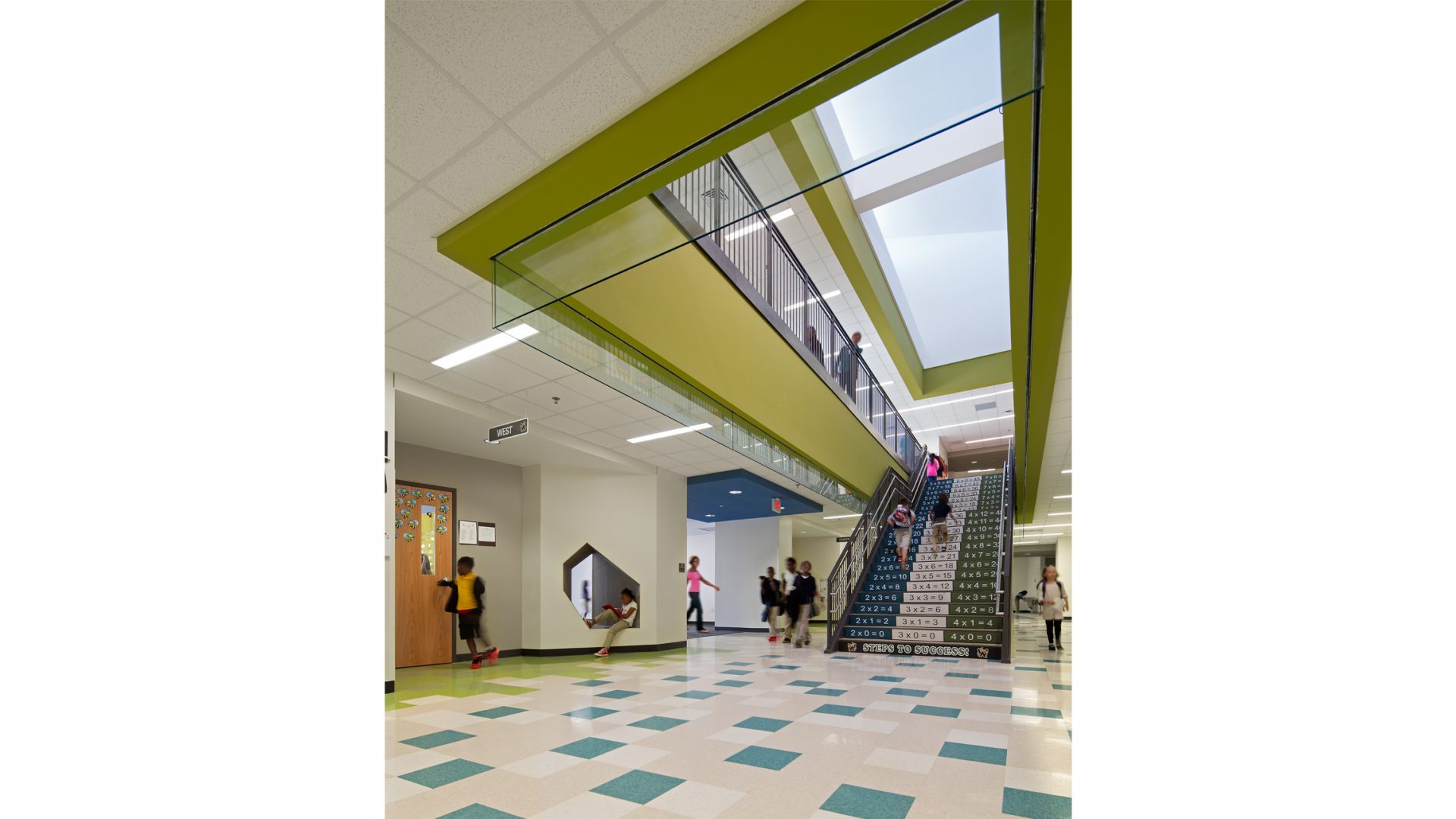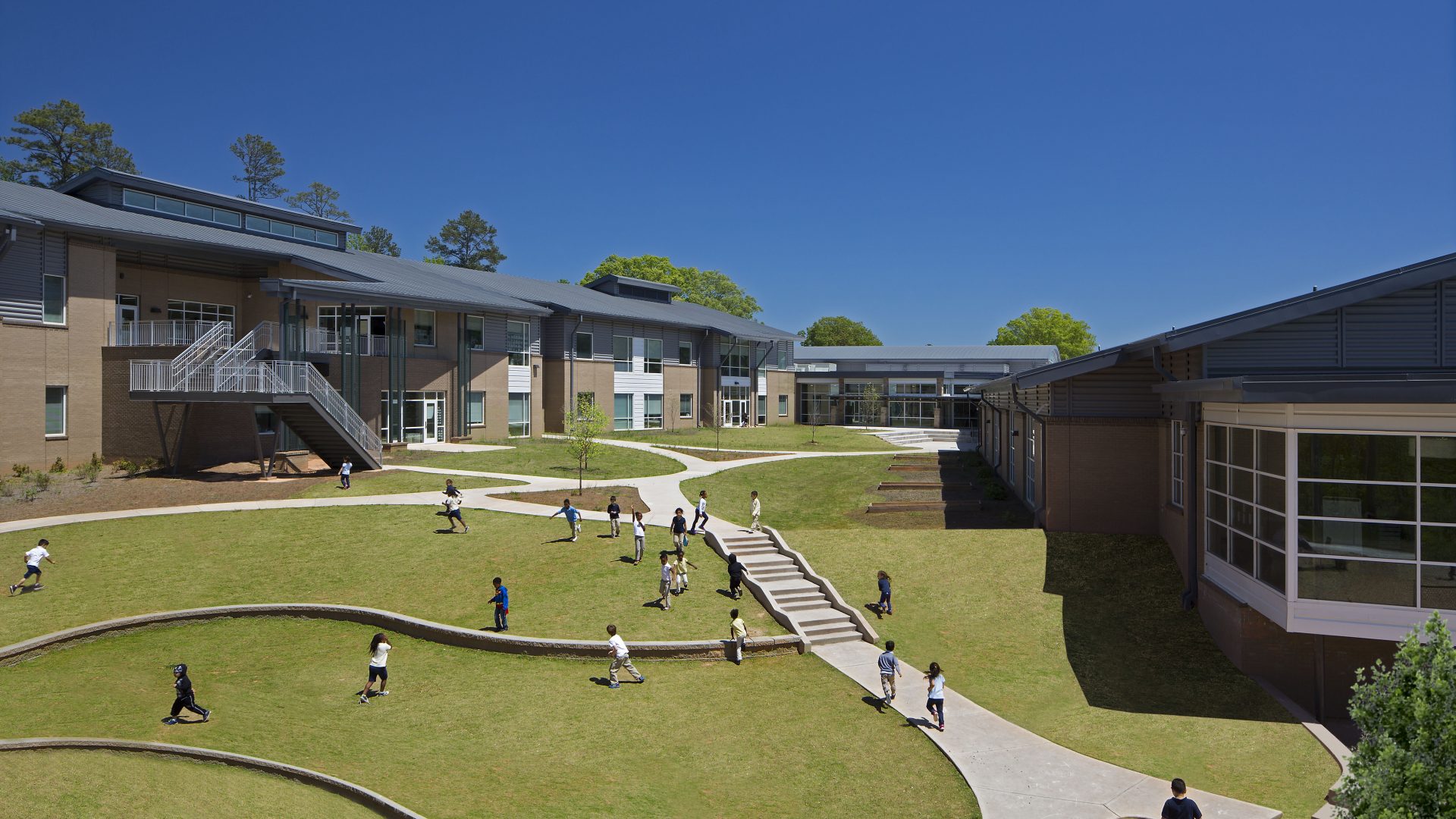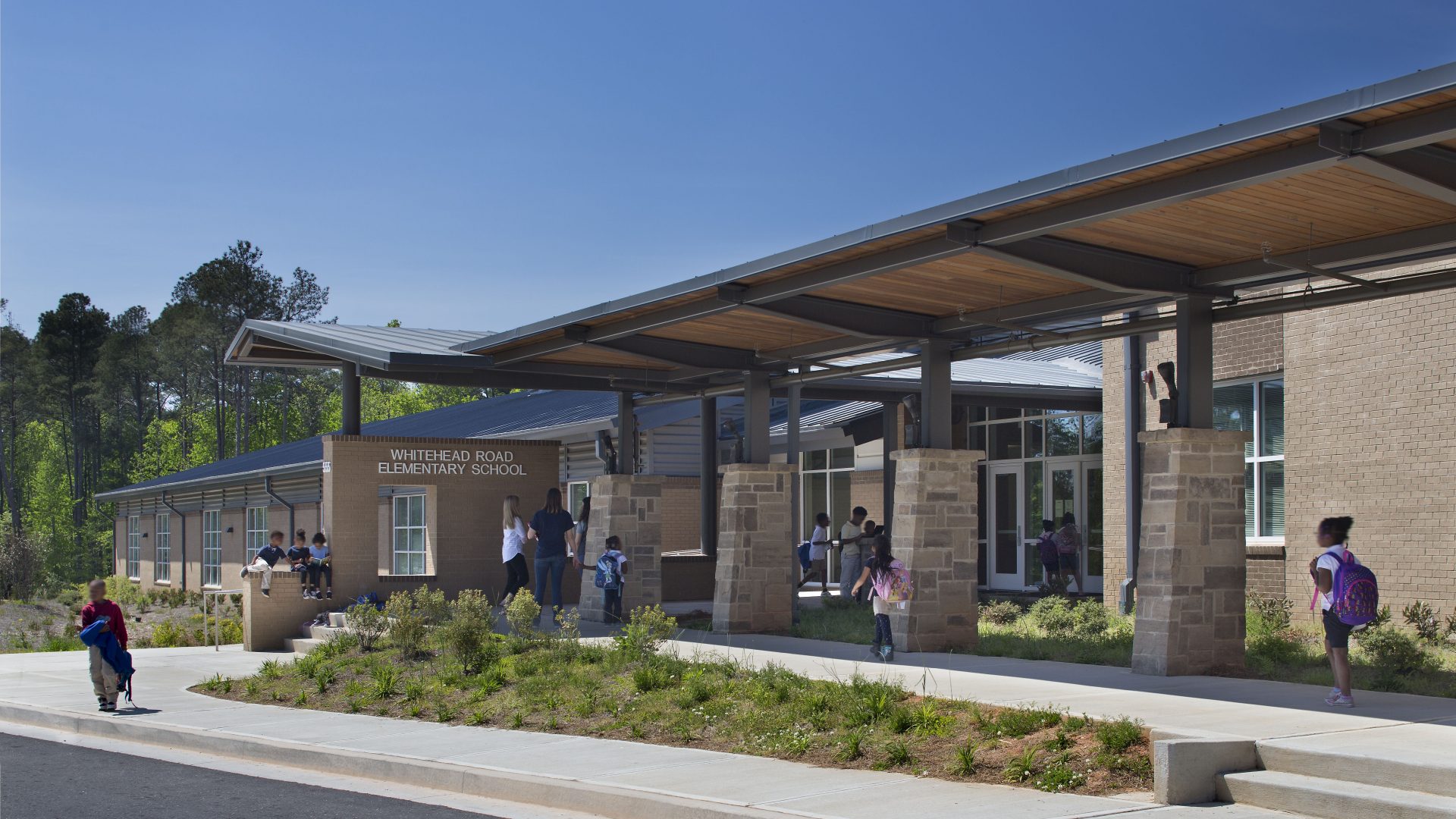 Services
Location
Athens, GA
Client
Clarke County Schools
Size
95,600 SF
Year
2016