Ogeechee Technical College Workforce Training Center
Ogeechee Technical College
Academic / Institutional
Statesboro, GA | 40,000 sf
Ogeechee Technical College and Georgia Southern University worked collaboratively to develop a Manufacturing Engineering and Logistics Management Program. The programs are designed to provide career ready associate degree education for students wishing to enter these challenging and expanding industries, as well as be spring points for four year studies if desired.
Since being built, the building and expanded programs have given the college the capacity to partner with companies like Amazon for training on the systems used in their local facilities.The building has also given much need capacity for the college's plant operations. Since opening their first building in 1989 until now, Plant Operations had been forced to relocate a number of times in order to expand other academic program space on campus. With the growth of students and the acquisition of new buildings and property, the College's physical needs needed to be reevaluated. The new 40,000 SF Plant Operations and Workforce Training Center helps to optimize workflow and enhance efficiency for the programs that building will house.
Noteworthy: The development of this program invites companies like John Deere and Great Dane to set up real-life, replicated training environments where students can gain firsthand experience and further enhance their future career skill sets in the instructional labs.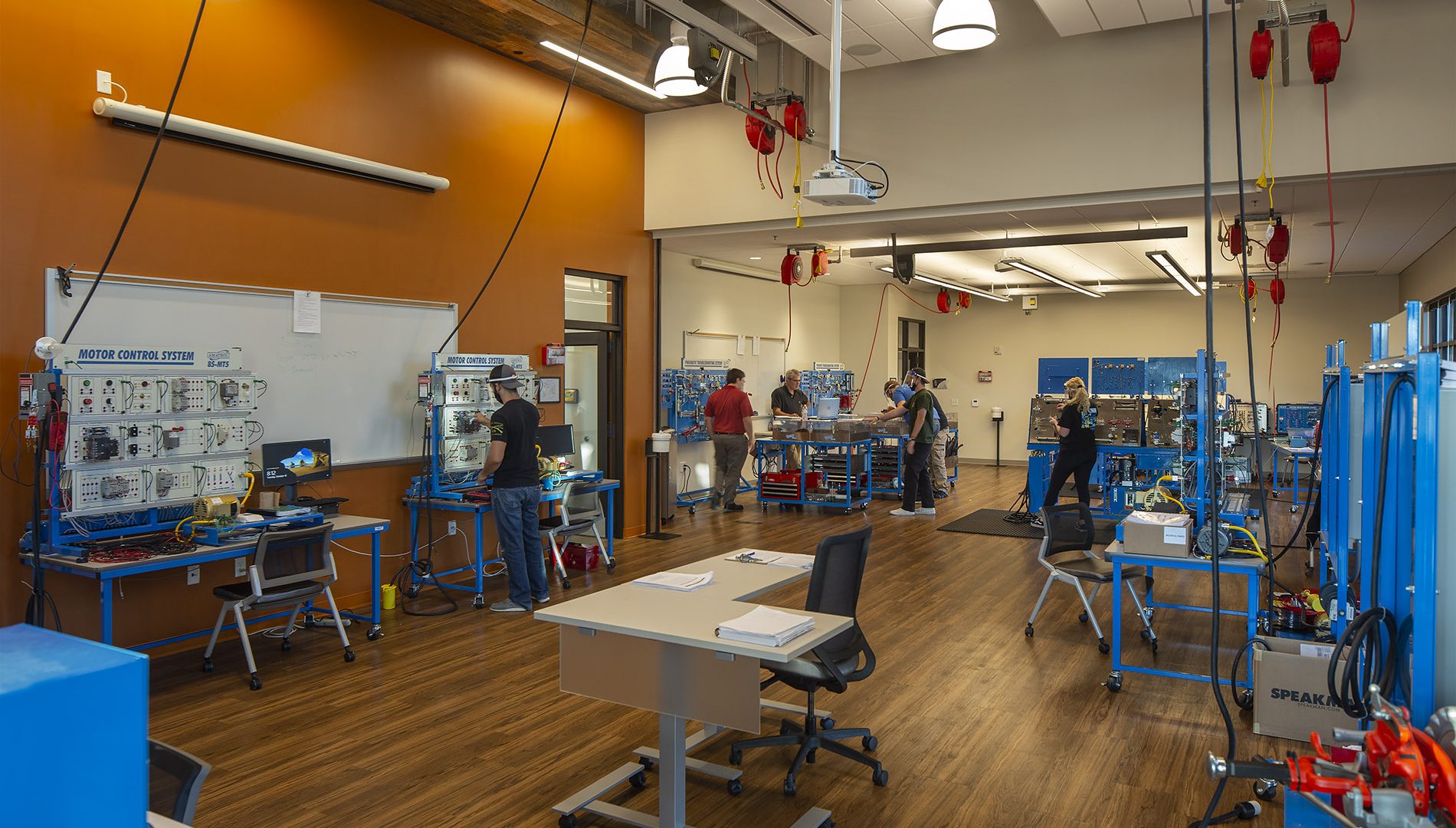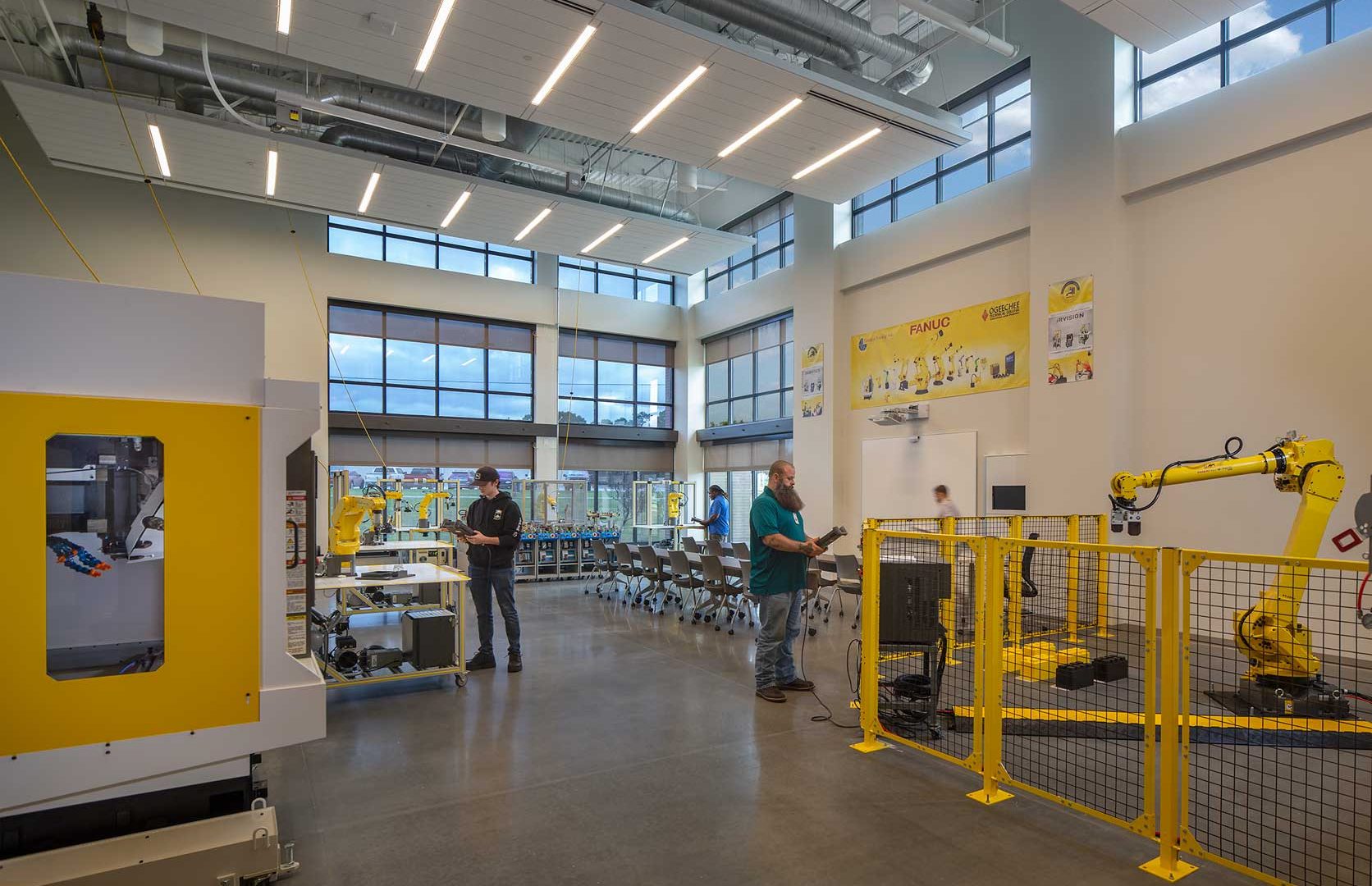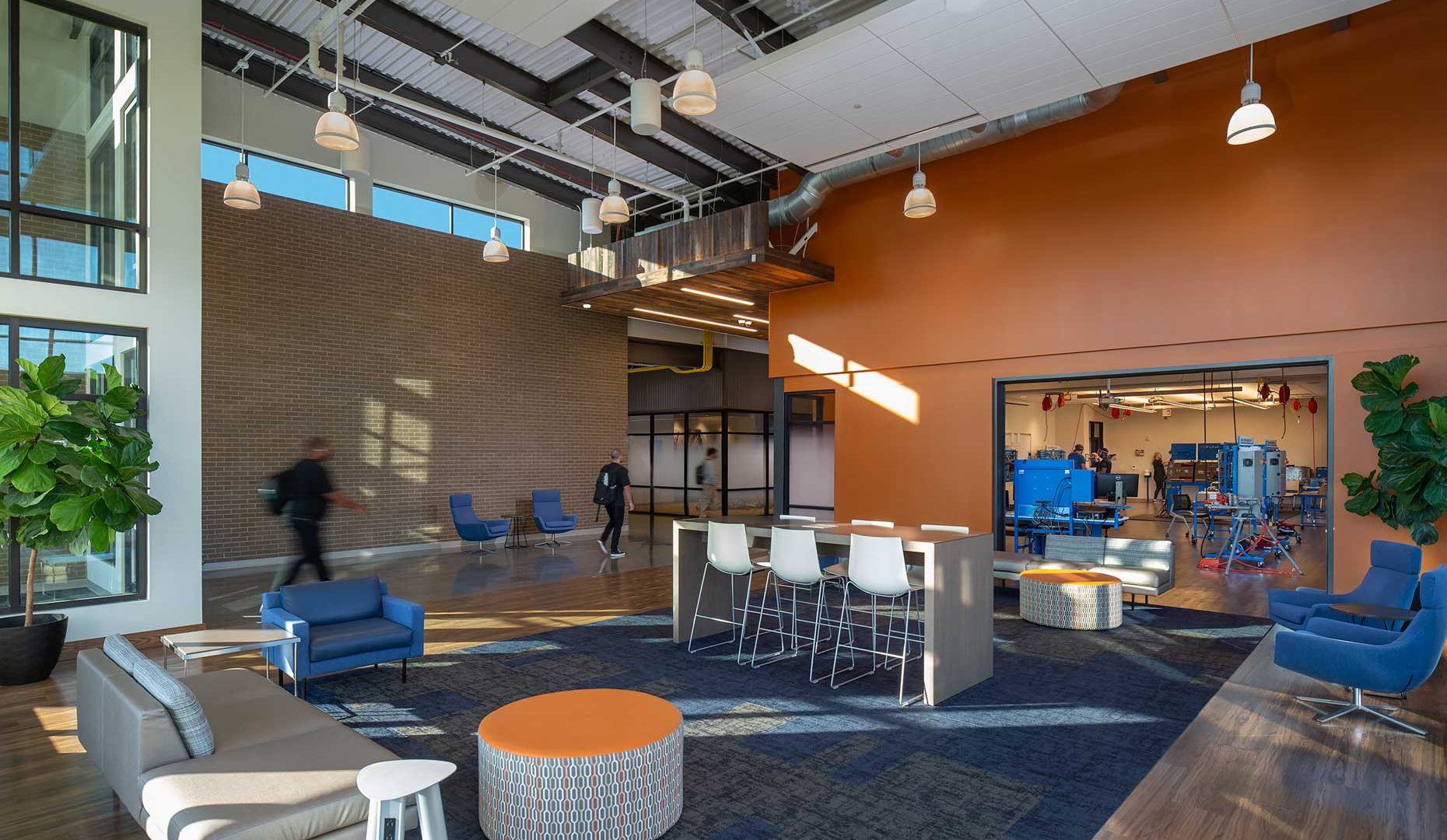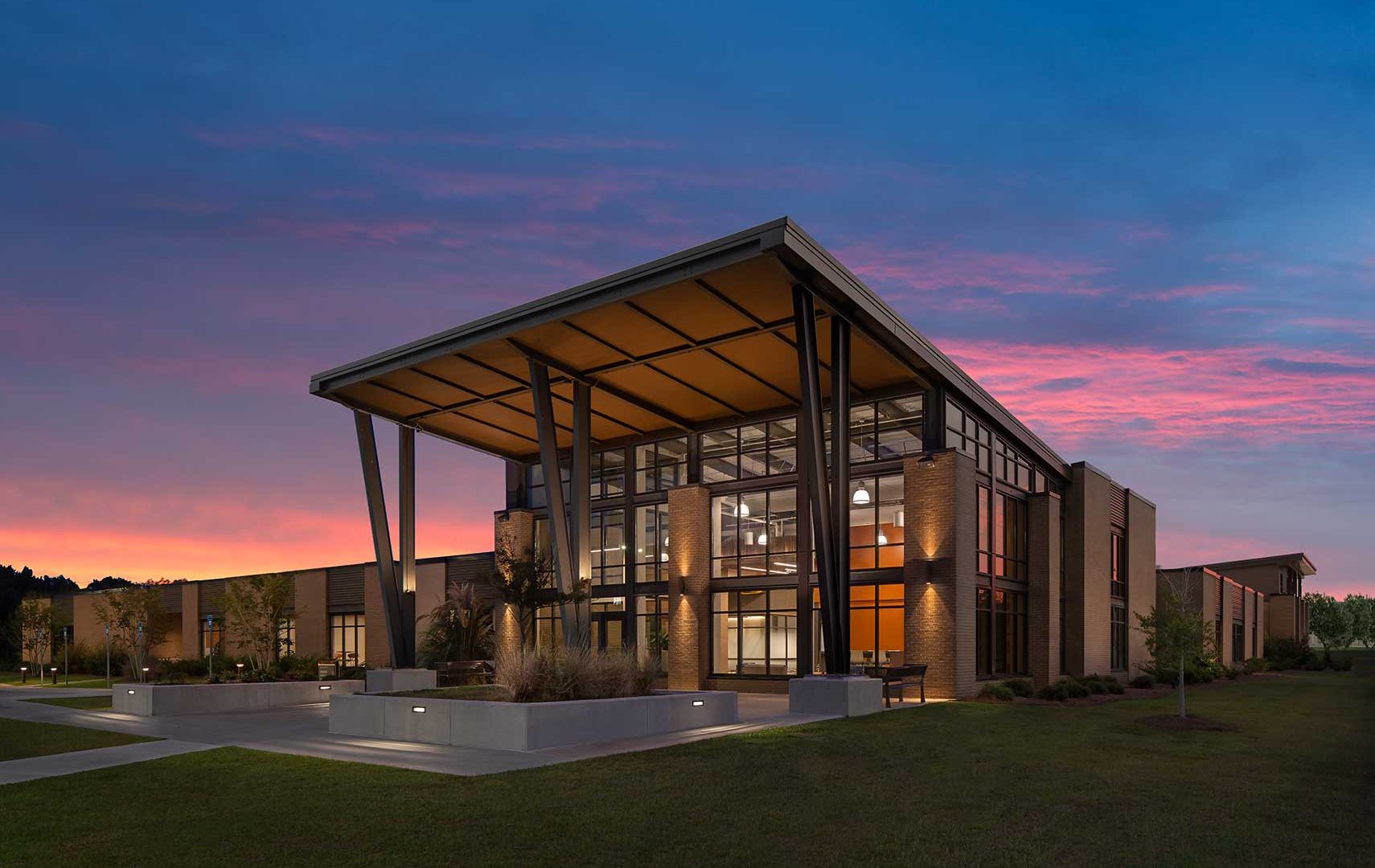 Services
Location
Statesboro, GA
Client
Ogeechee Technical College
Size
40,000 SF
Year
2019