The Summit | First Year Student Housing – Kennesaw State University
Kennesaw State University
Academic / Institutional
Kennesaw, Georgia | 105,202 sf
The new 520 bed first-year student housing at Kennesaw State University is part of an ambitious, multi-phased housing plan aimed at reinvigorating the on-campus residential experience.
Working closely with the university staff, students and foundation, CCCA developed a program and architecture designed to foster academic, social and community relationships. Following that 2018 exercise, the university proceeded with the Phase I building plan.
The scope of the first phase of work includes a combination one and two-bed suites, staff apartment, common spaces and a small café. As a means to foster community and student interaction, modern and appealing environments with natural light and views were important considerations in the design of group study, collaboration and socialization spaces. Our branding and environmental graphics group worked with housing staff to develop an extensive environmental graphics package to promote community and communicate culture.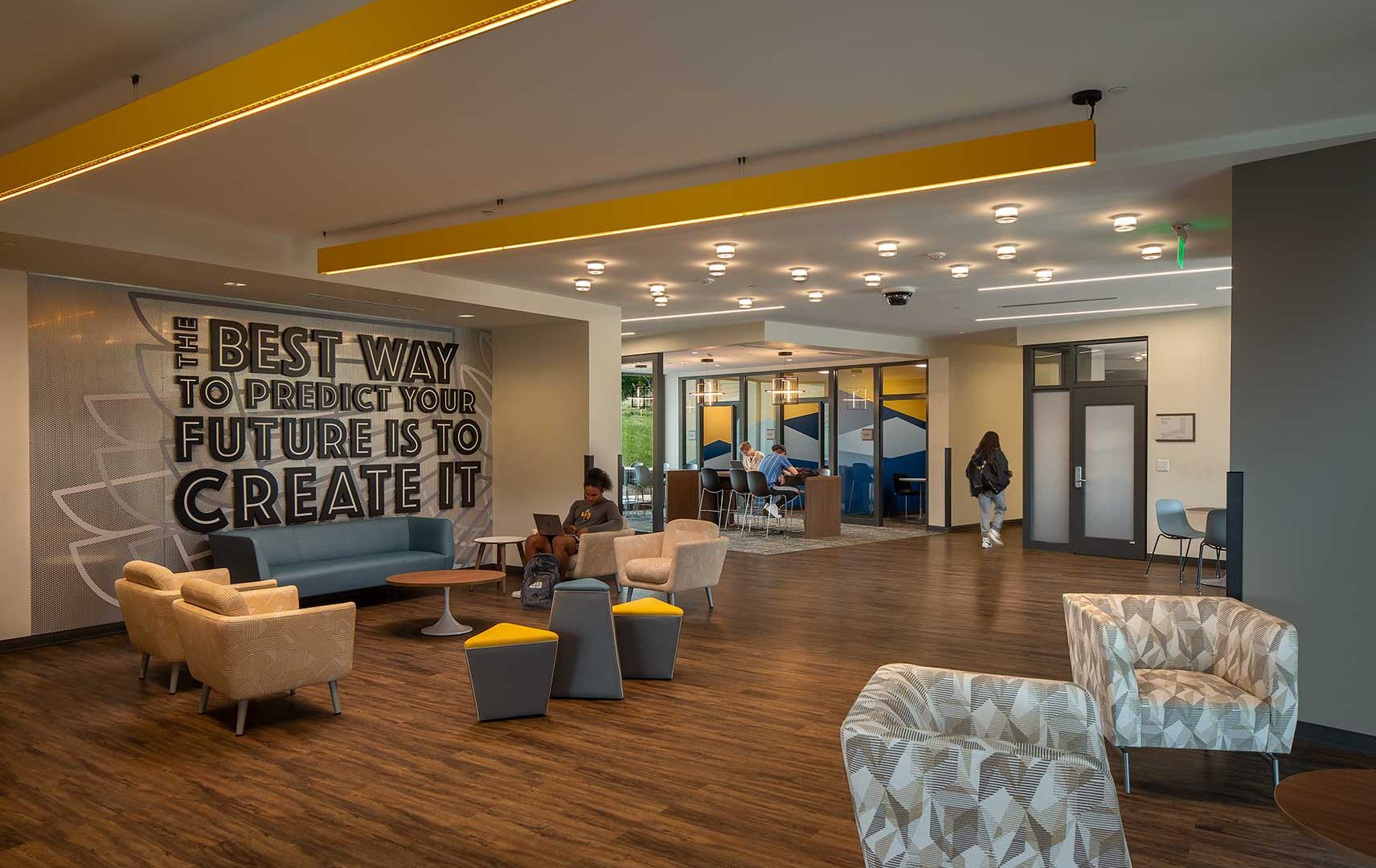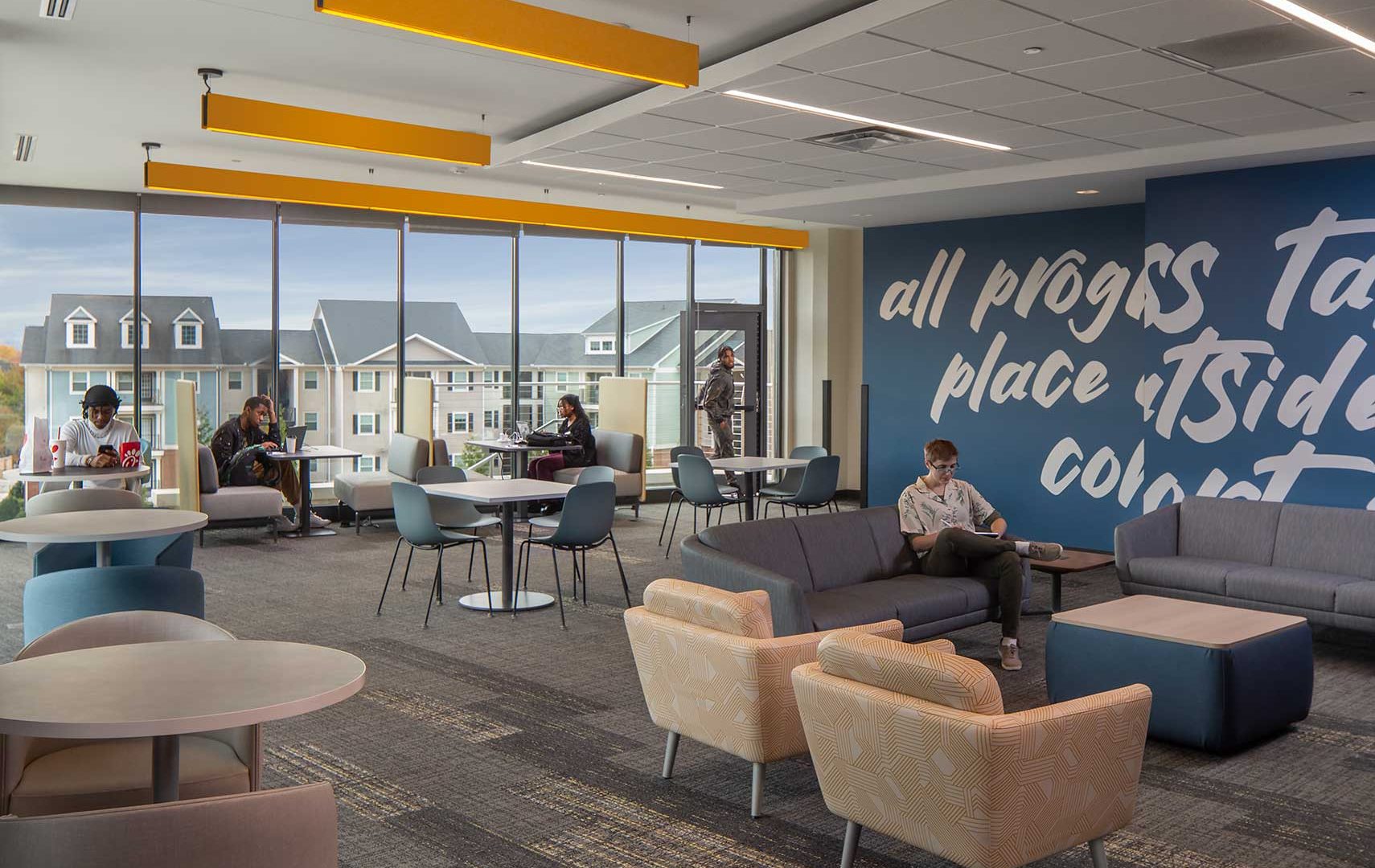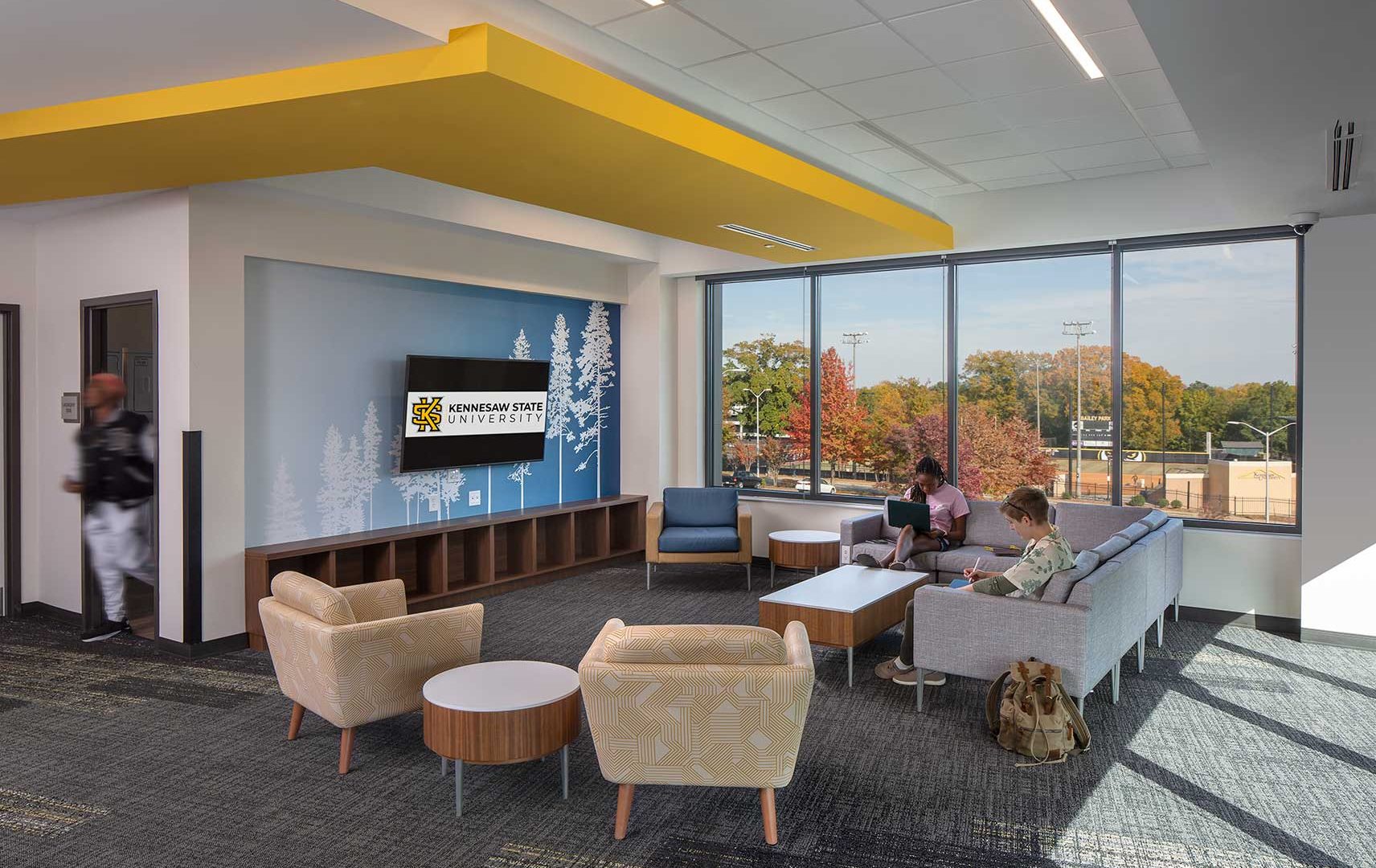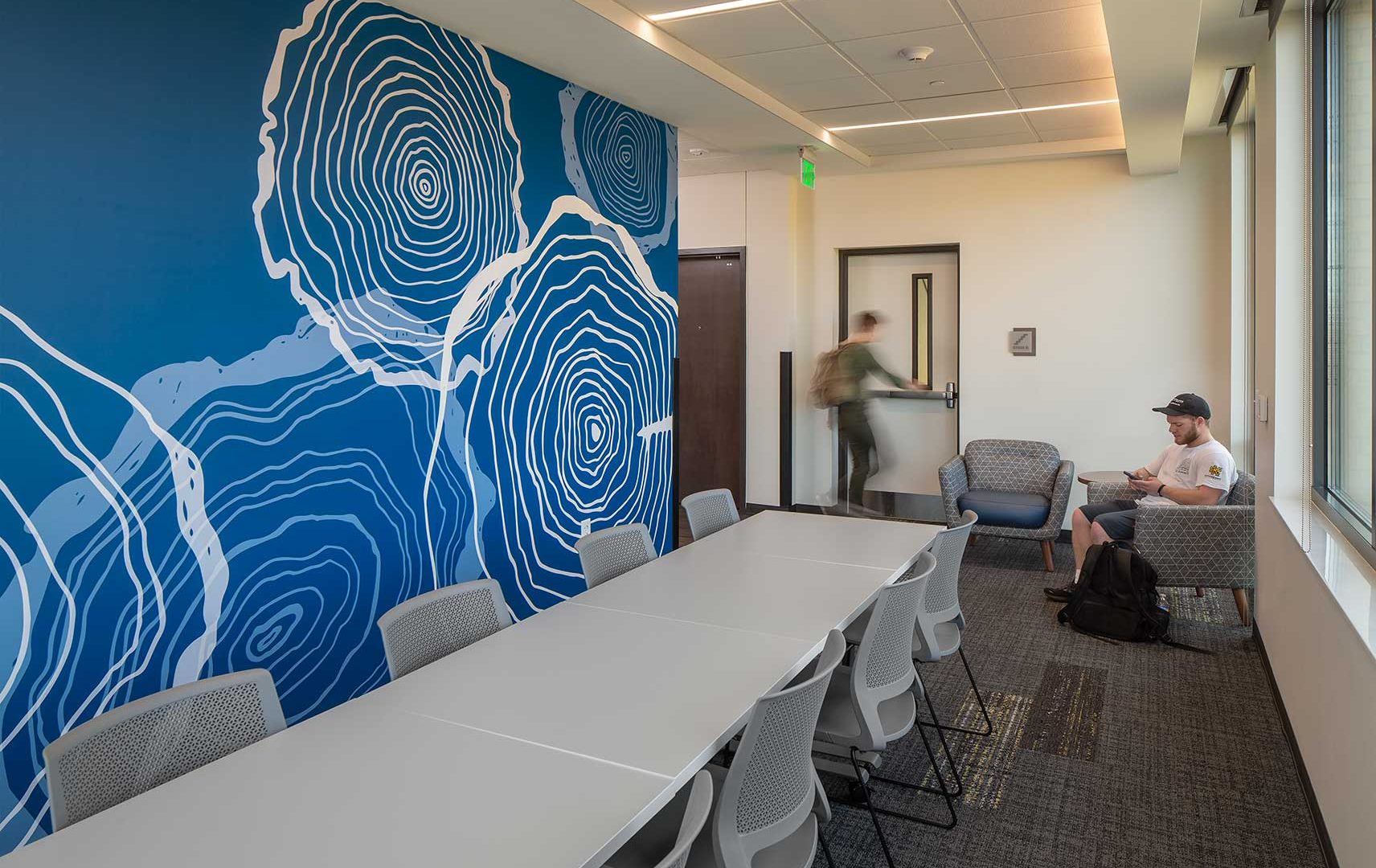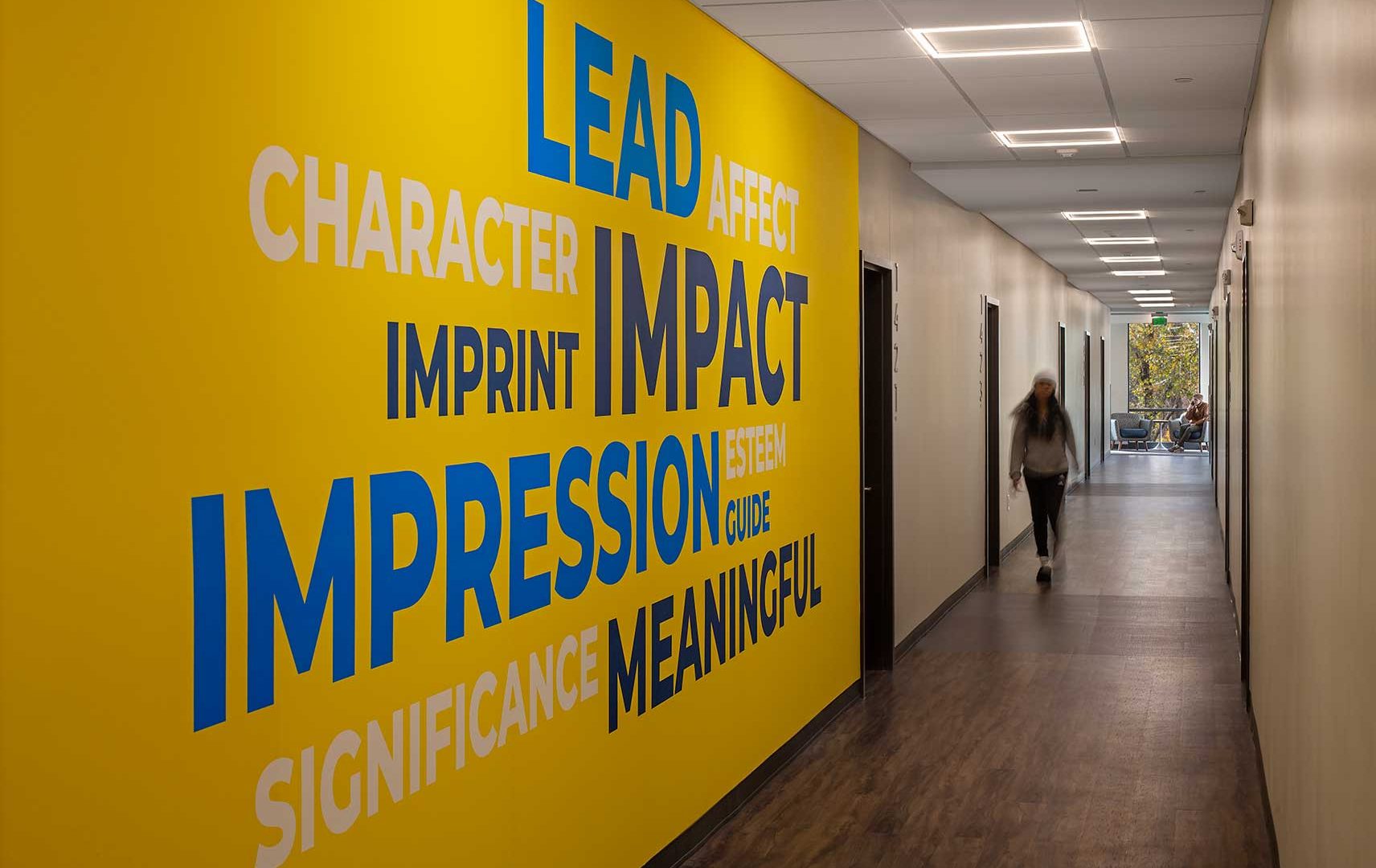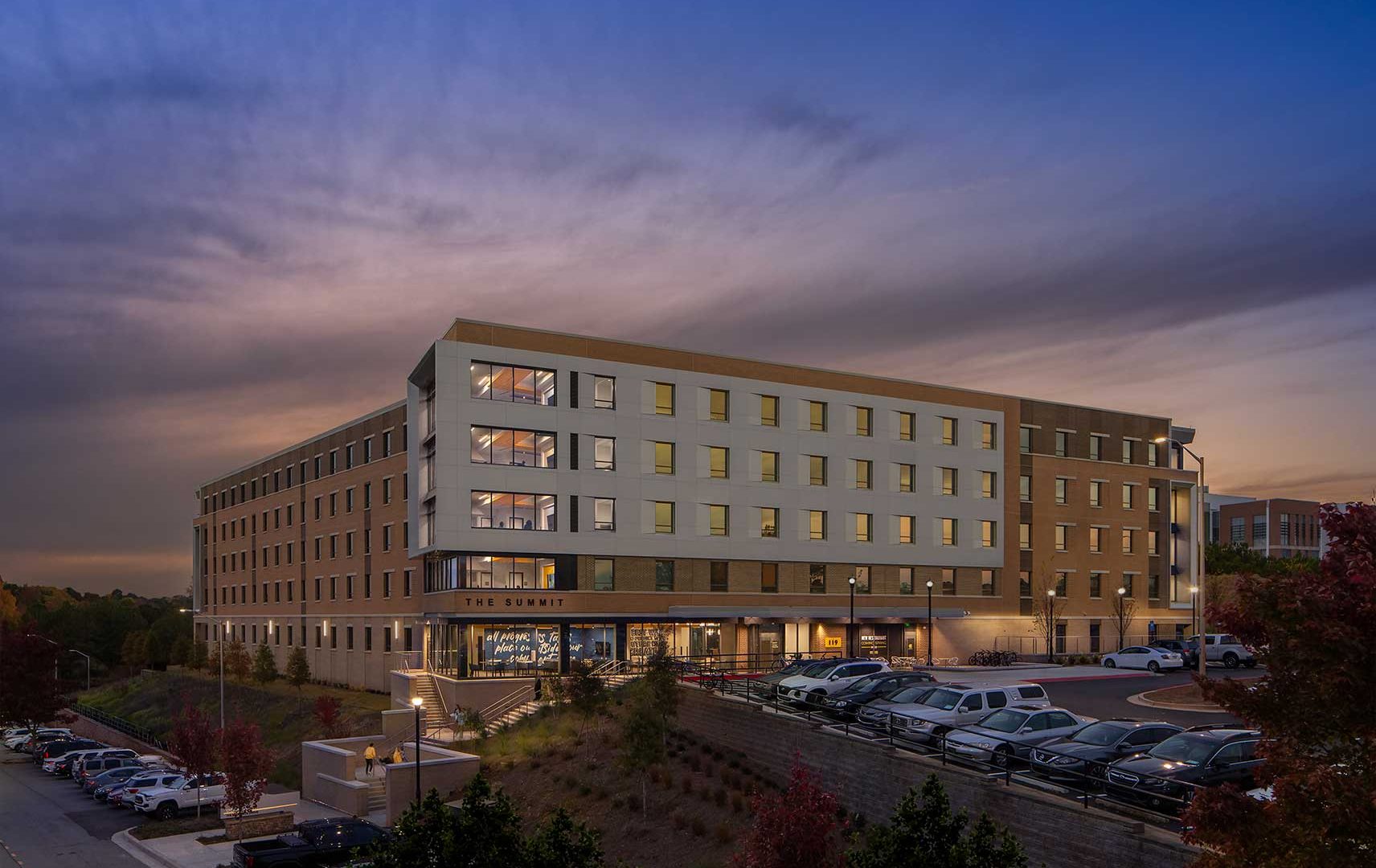 Services
Location
Kennesaw, Georgia
Client
Kennesaw State University
Size
105,202 SF
Year
2022
More Work
Sustainability
Georgia Peach