Upper School
Mount Vernon Presbyterian School
Academic / Institutional
Atlanta, GA | 73,000 SF
After completing the campus master plan for Mount Vernon Presbyterian School, CCCA designed an Upper School to complement the school's growing K-8 program.
The strong connection between indoor and outdoor spaces and the abundance of natural light within the building enhance student and staff experiences exponentially and increase productivity and well being. Among the many spaces lined with windows, the facility includes a centrally located classroom and administration wing, media center, visual art classrooms and administrative support spaces. An 11,000-SF competition gymnasium is the core of athletic activity, with a new competition football and soccer venue and ball field, strengthening the athletic program.
Noteworthy: A geothermal ground loop is located beneath the sports field, serving the majority of the building's heating/cooling needs. In conjunction with increased building envelope insulation values, high-efficiency glazing and lighting, and a software-based building automation system, the school is realizing a 38.6% energy savings.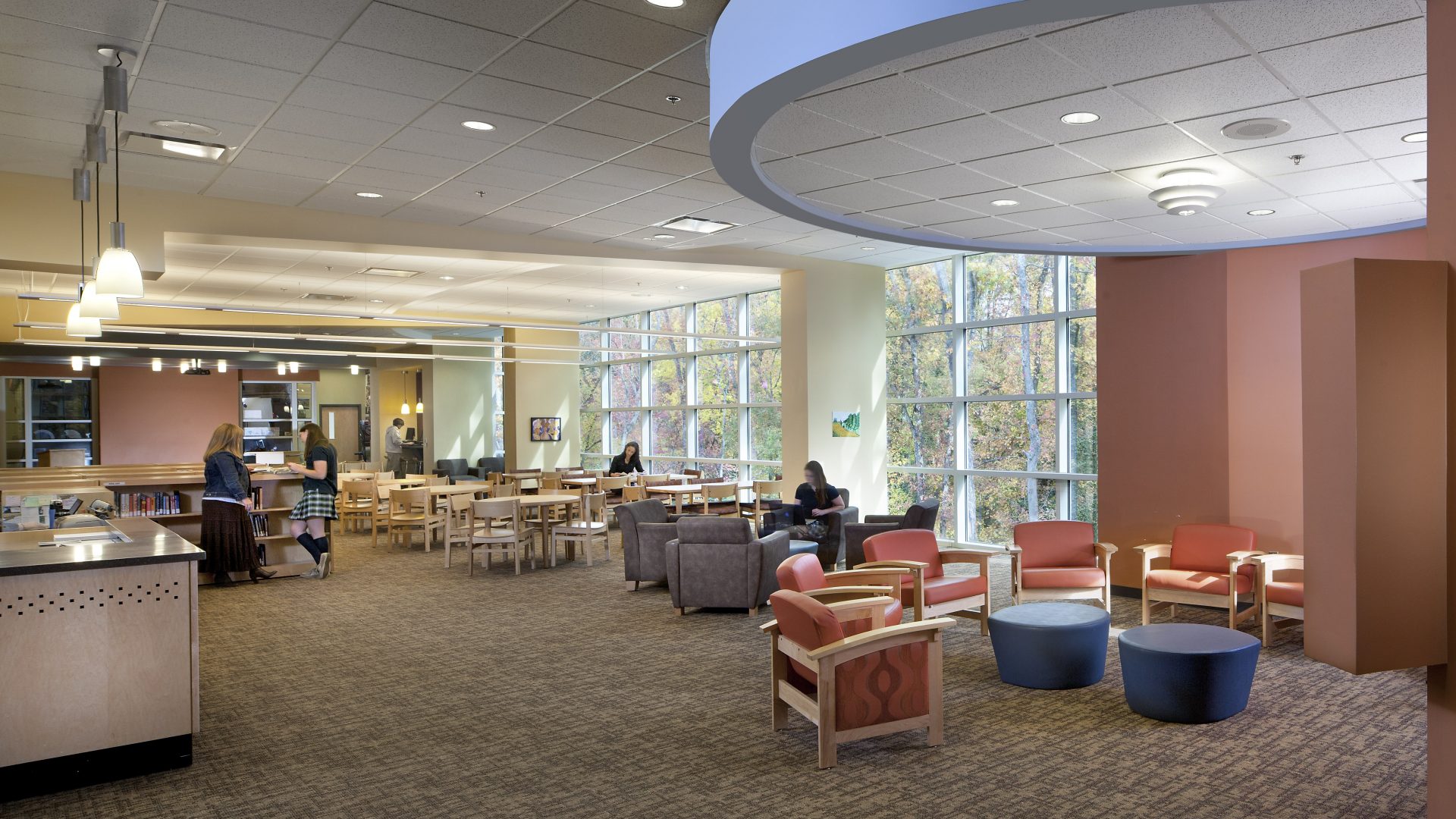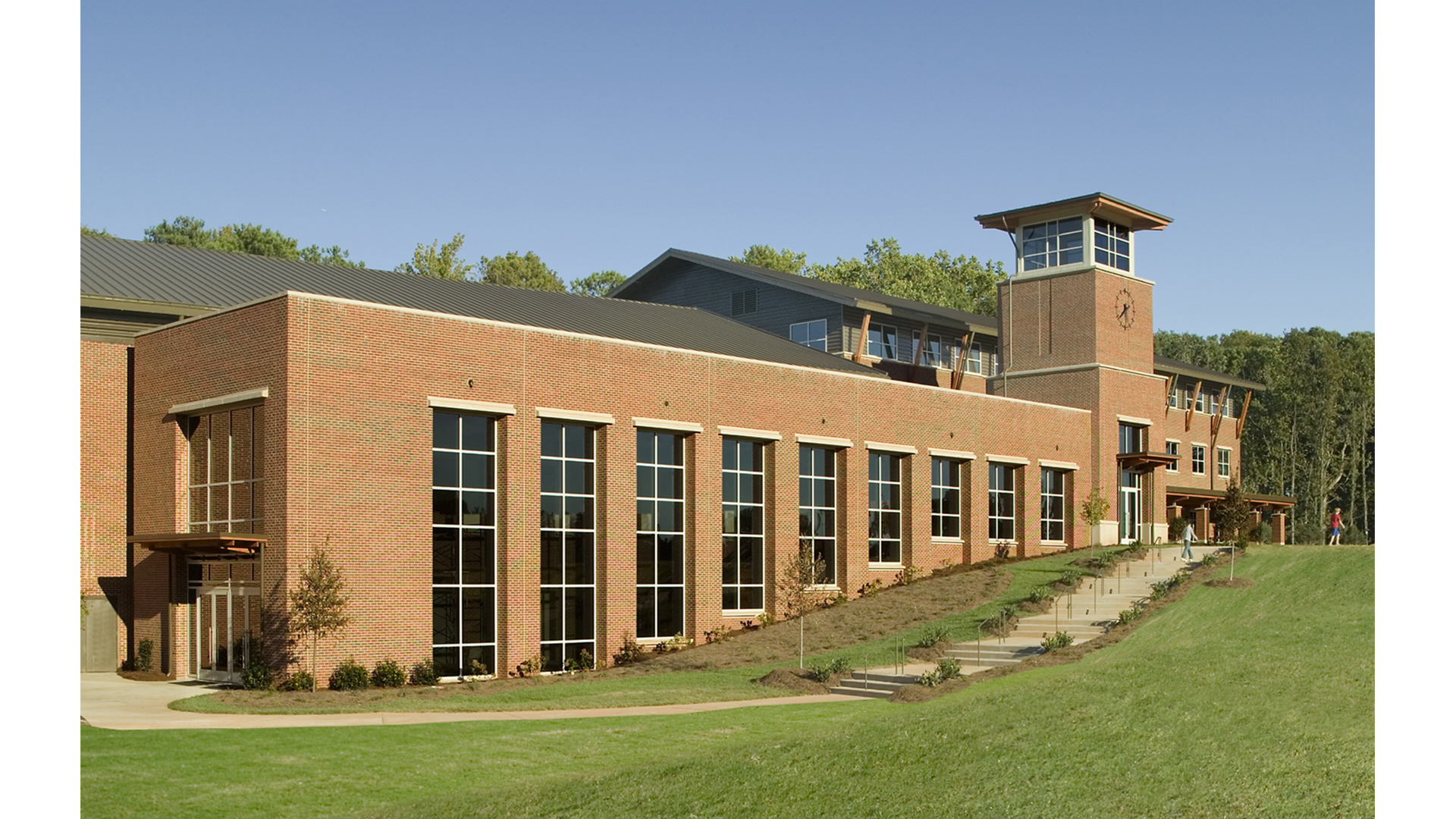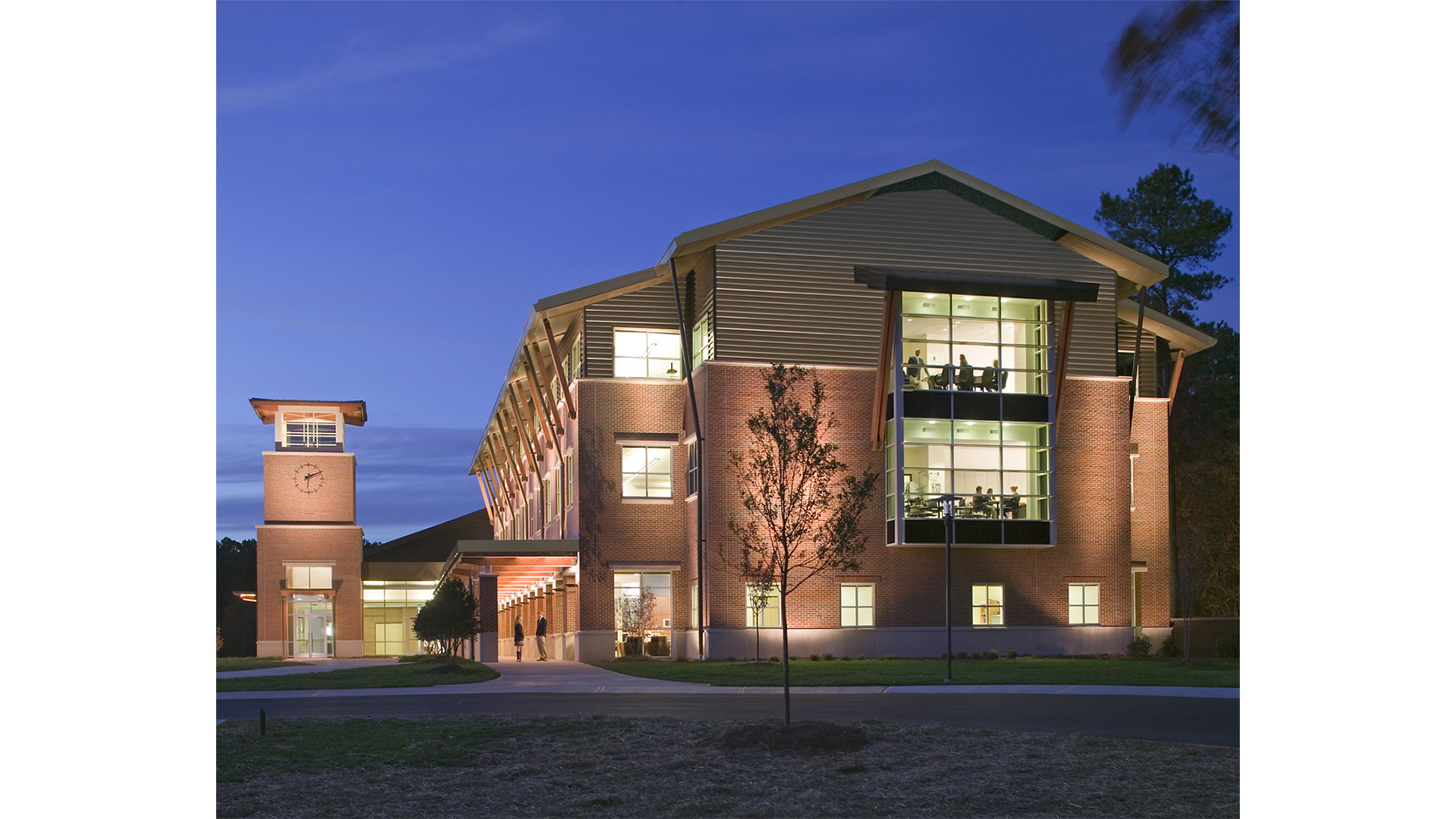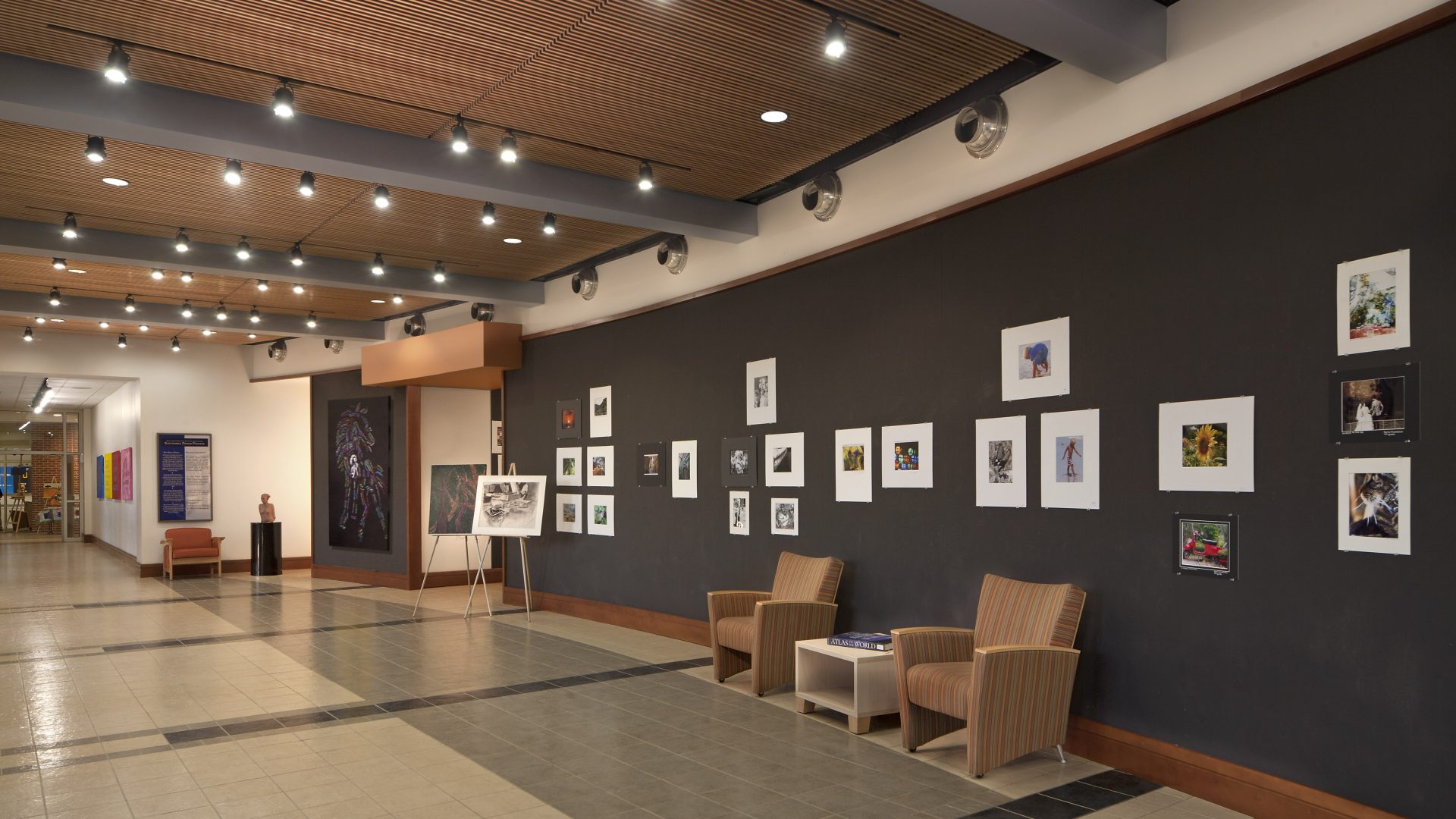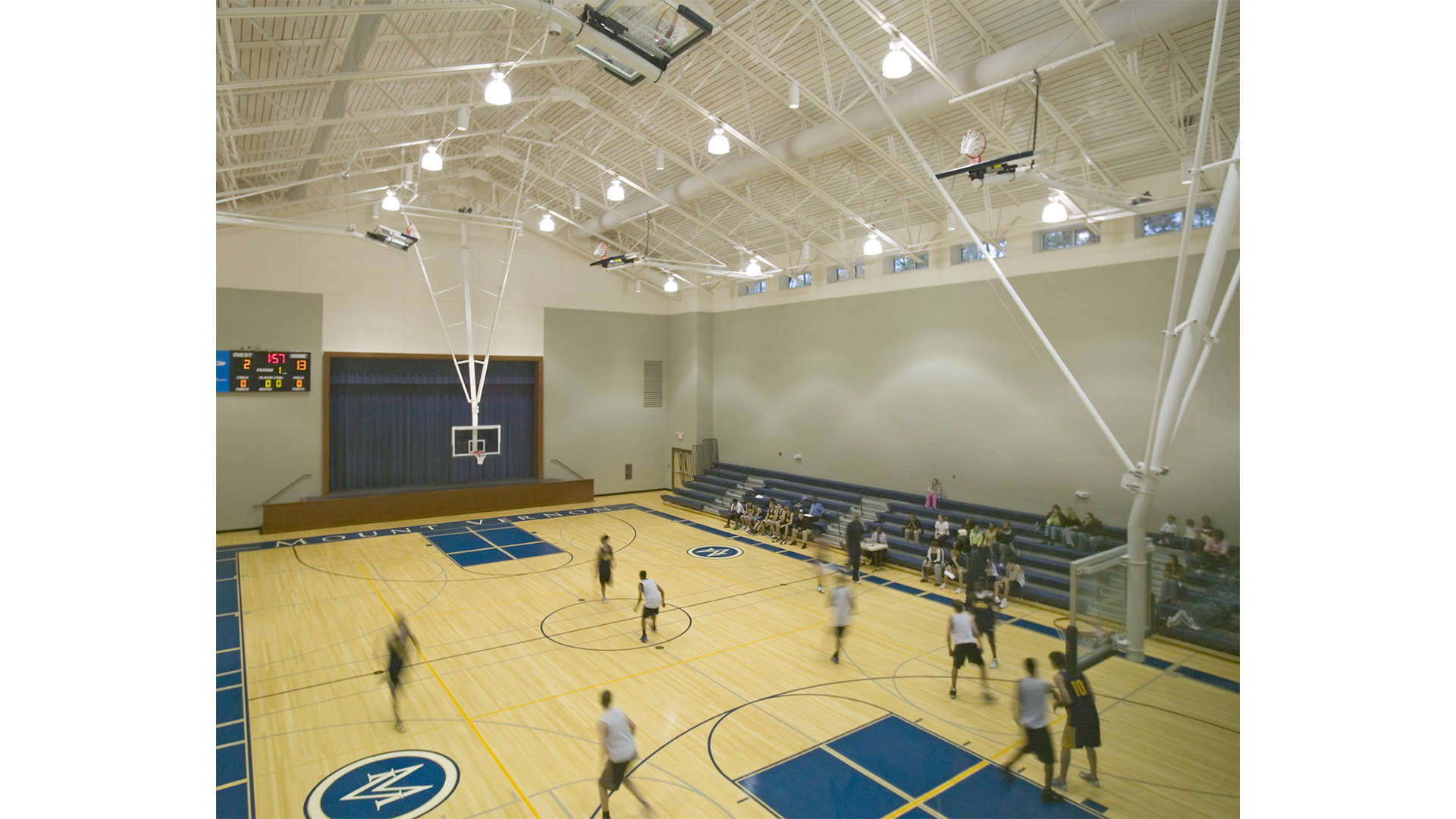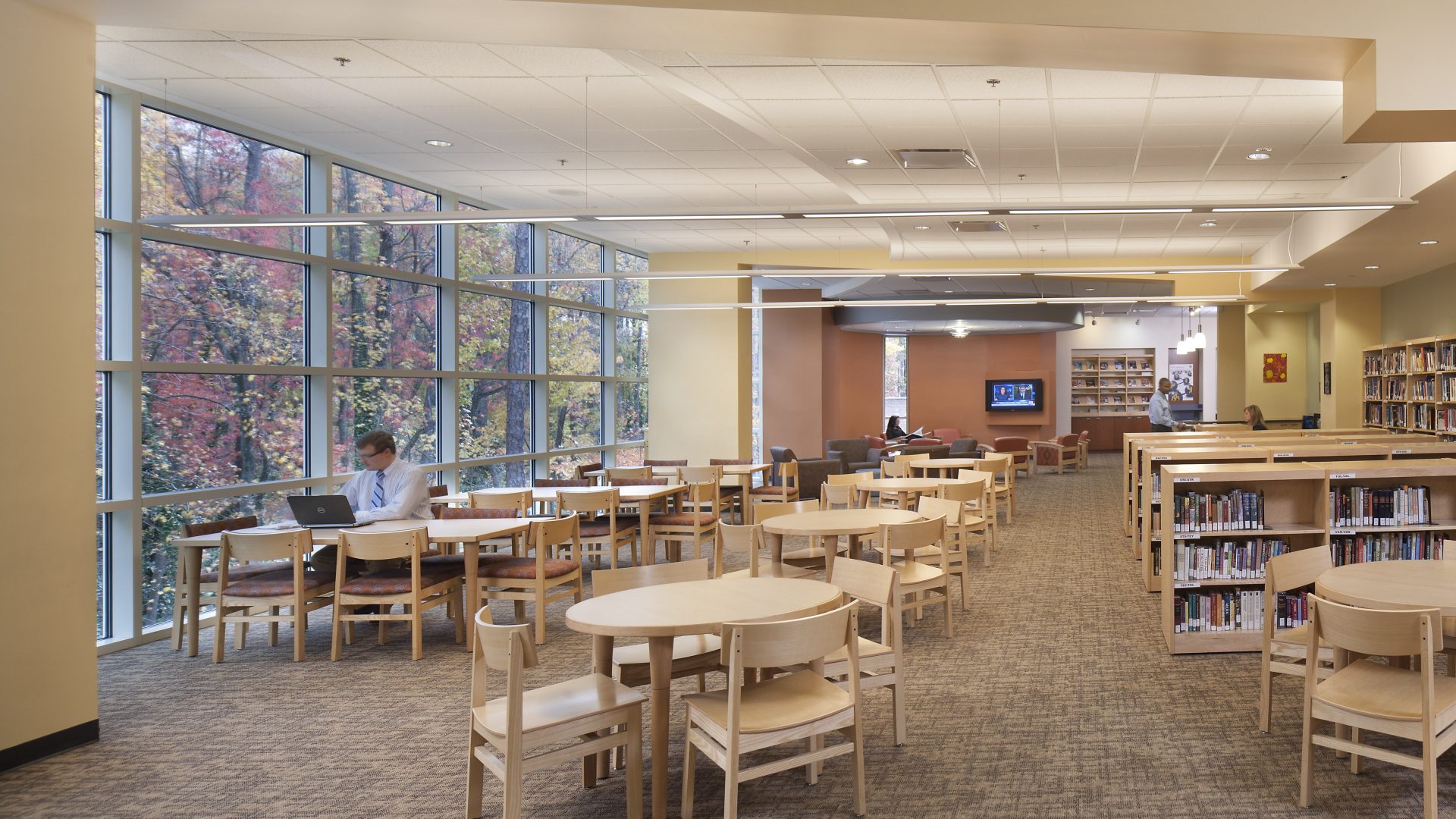 Services
Location
Atlanta, GA
Client
Mount Vernon Presbyterian School
Size
73,000 SF
Year
2007
More Work
Sustainability
LEED Silver Certified