Georgia Tech Russ Chandler Baseball Stadium
Georgia Institute of Technology
Athletic / Recreational
Atlanta, GA | 26,998 sf
The Georgia Institute of Technology engaged Collins Cooper Carusi Architects of Atlanta and Populous Architectural Design to design a facility that enhances the fan experience and supports player development at all stages of their career.
The Russ Chandler Stadium renovation and expansion offers a complete reimagining of the stadium experience along the 3rd baseline.
The reconfigured plaza and concourse welcomes fans with dramatic views of Midtown and Heritage Hall, a new 2-story facility that shares the history of Georgia Tech Baseball. This multipurpose space will serve team meetings, events, and student-athlete recruiting, while offering a 50-person outdoor premium seating area and a terrace that offers panoramic views of the midtown skyline. Other features along the concourse include improved Outdoor Suites and Home Plate Club, along with a new concessions building and beer garden style plaza where fans can grab a bite to eat while keeping an eye on the game.
Just below the concourse lies the heart of the project – the new training facility expansion. Environmental graphics and an eye catching equipment display by Confluence Design tells the story of GT Baseball and builds excitement for recruits and players alike. High-tech batting and pitching labs help players hone their skills, and an alumni locker room renovation enhances the experience of major league players who return to train during the off season.
Noteworthy: This new facility puts the tech in Georgia Tech Baseball. The integration of dozens of cameras, sensors, and displays enable coaches and players to analyze mechanics in real-time and use that feedback to optimize their performance.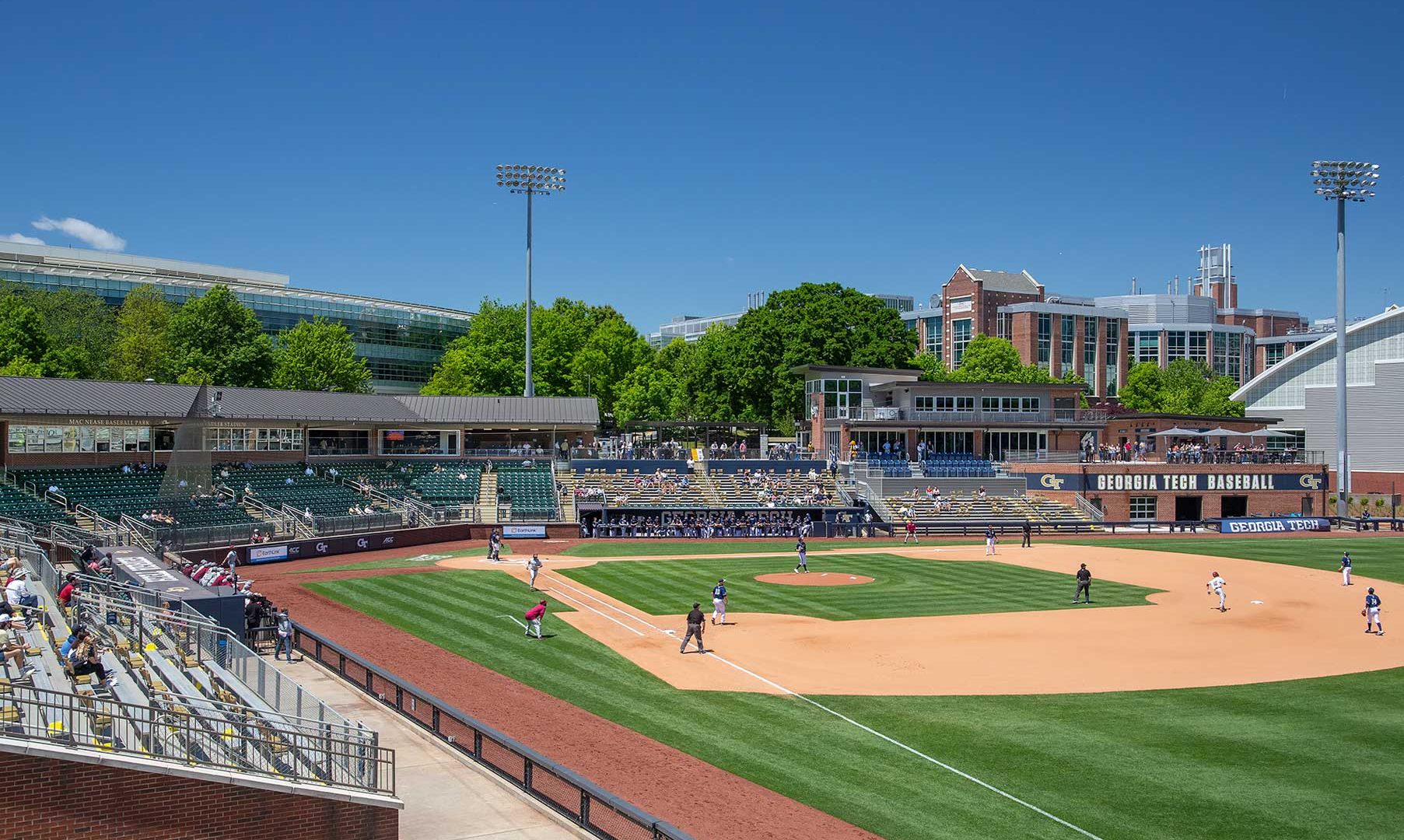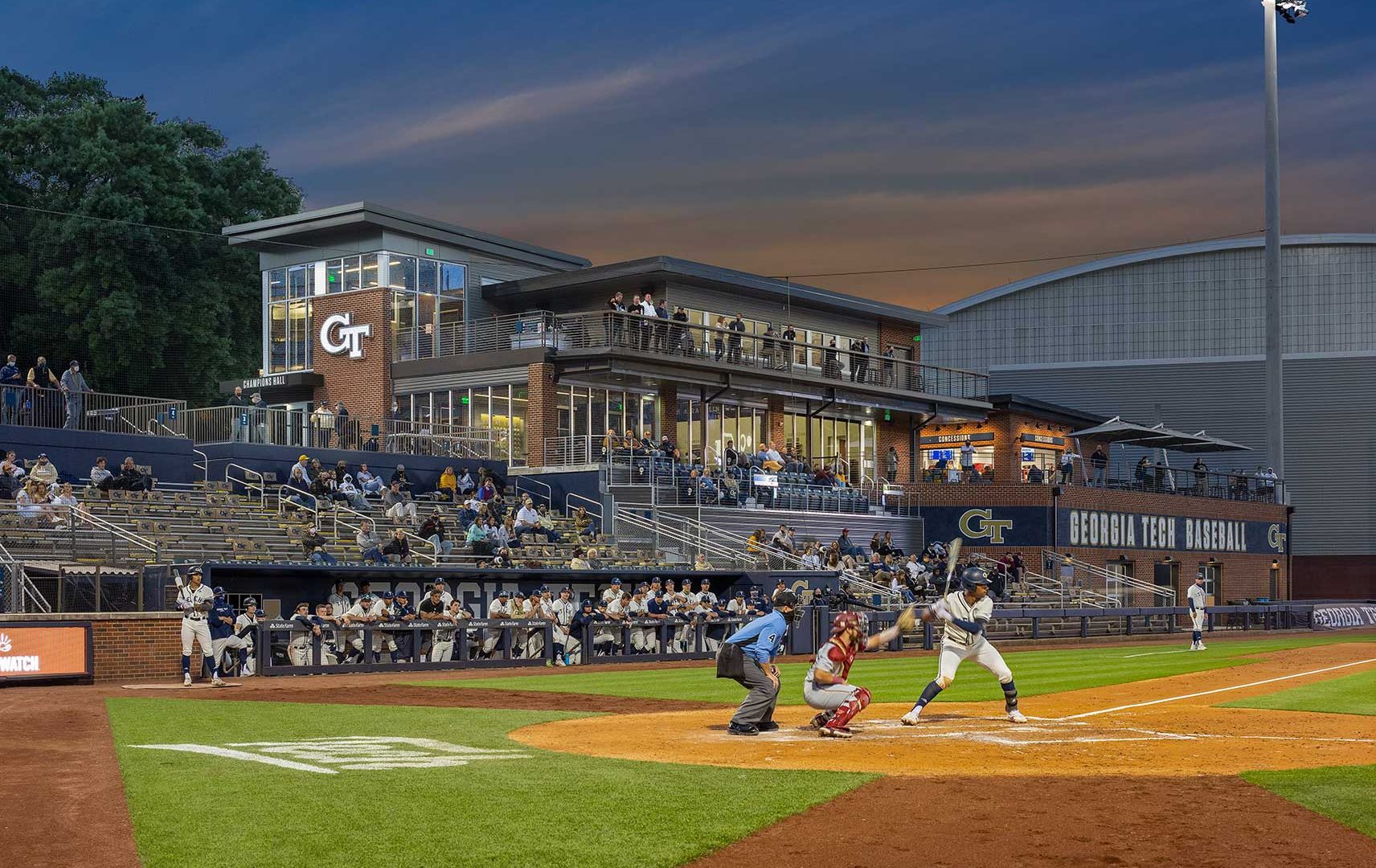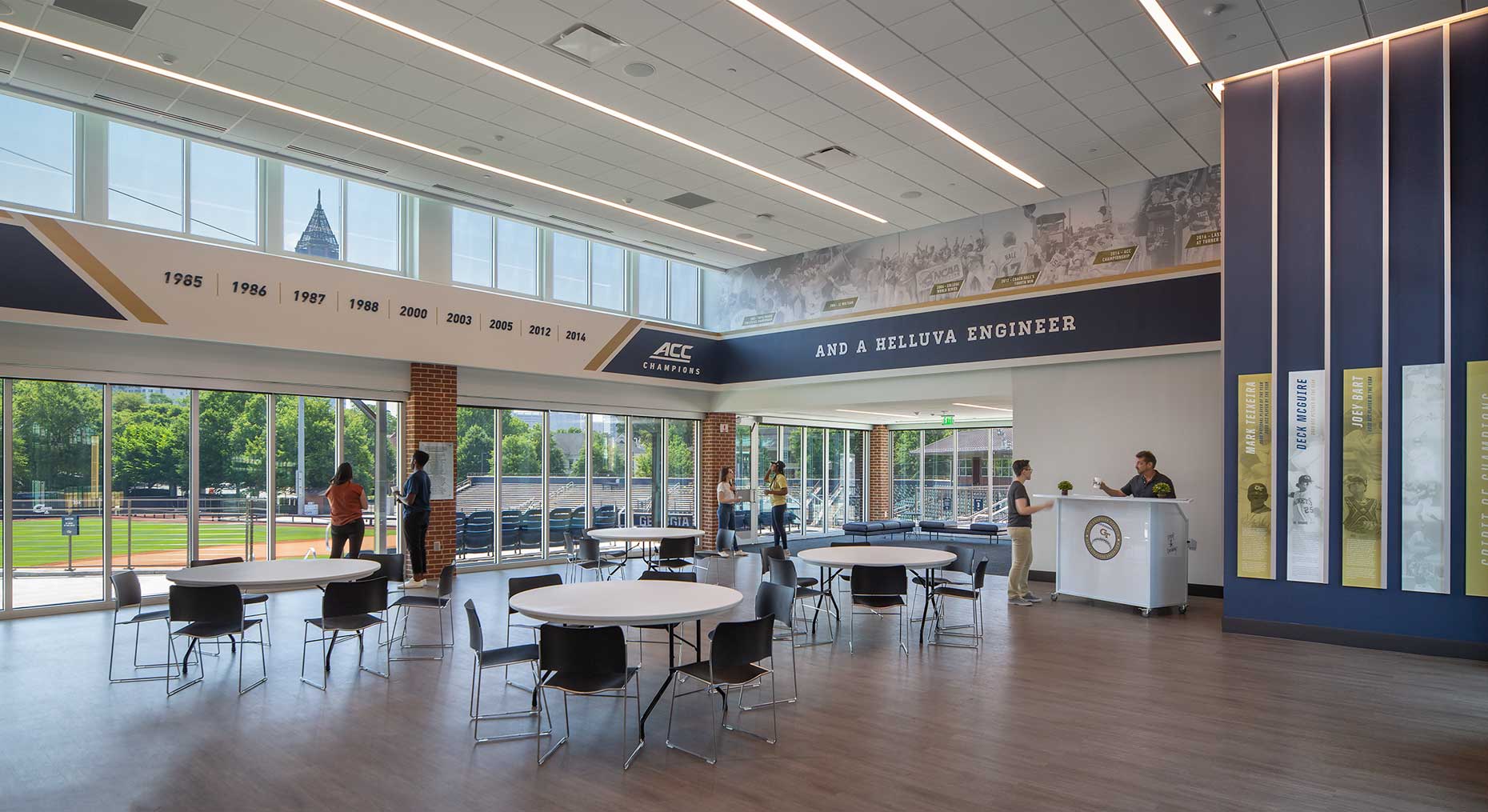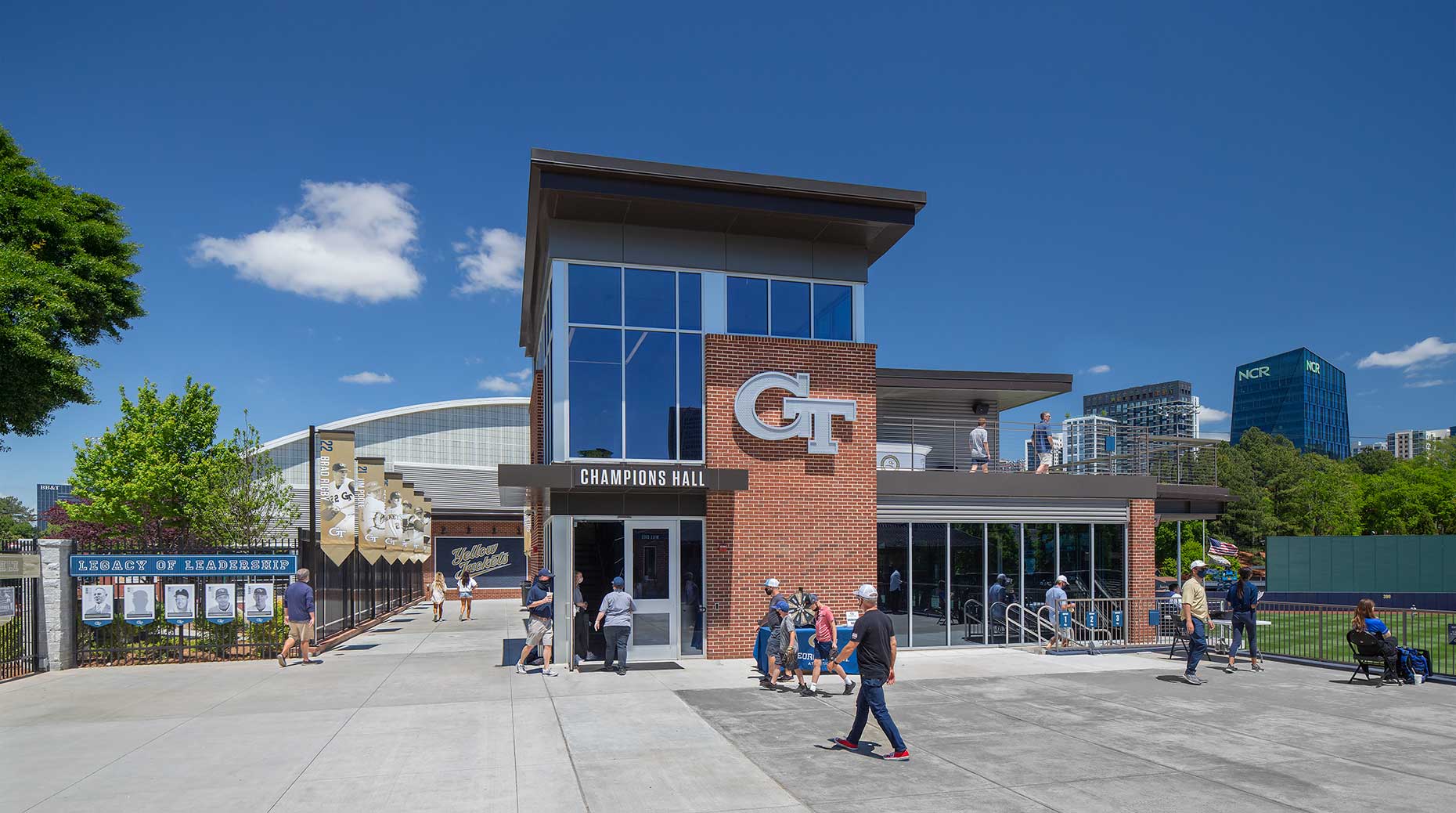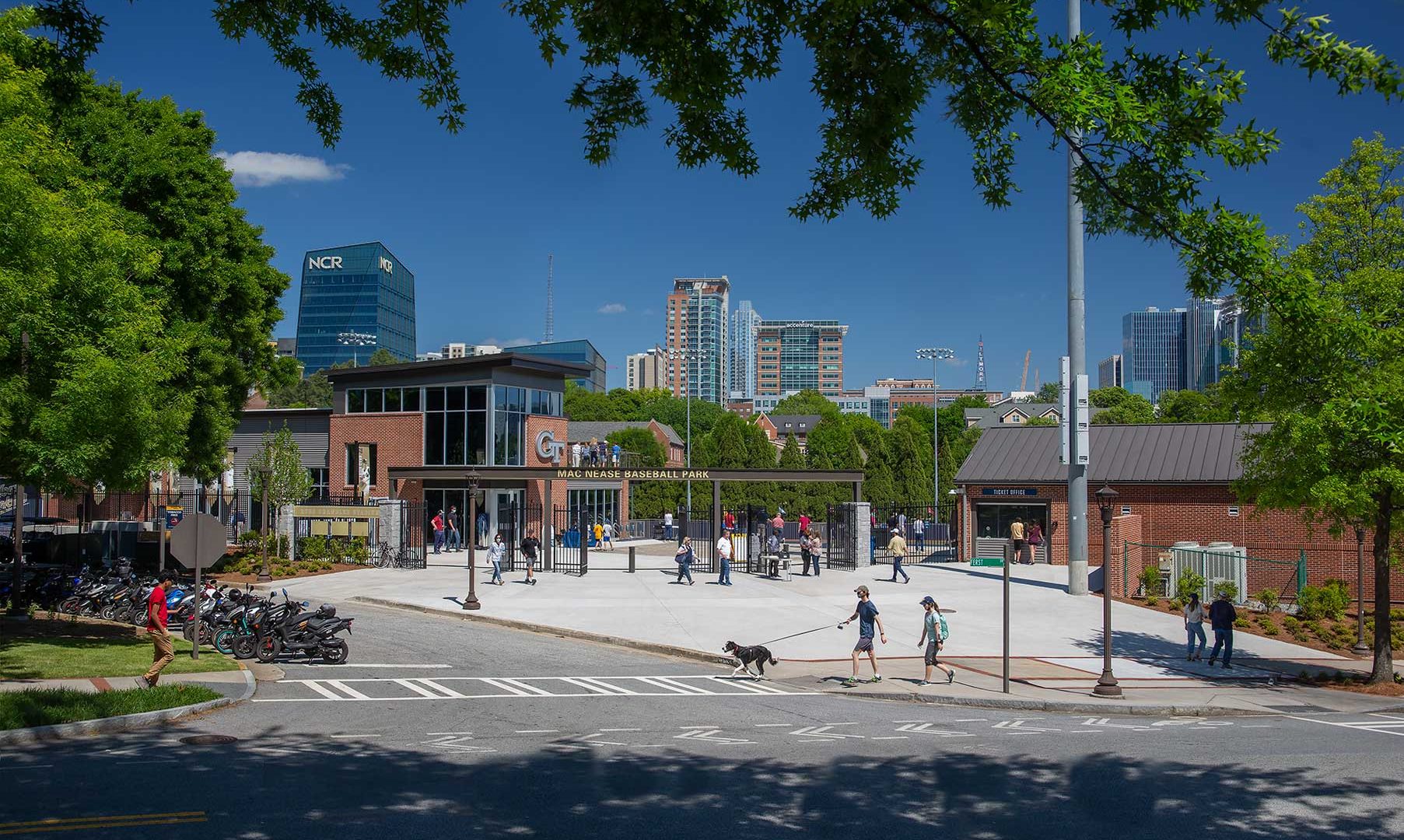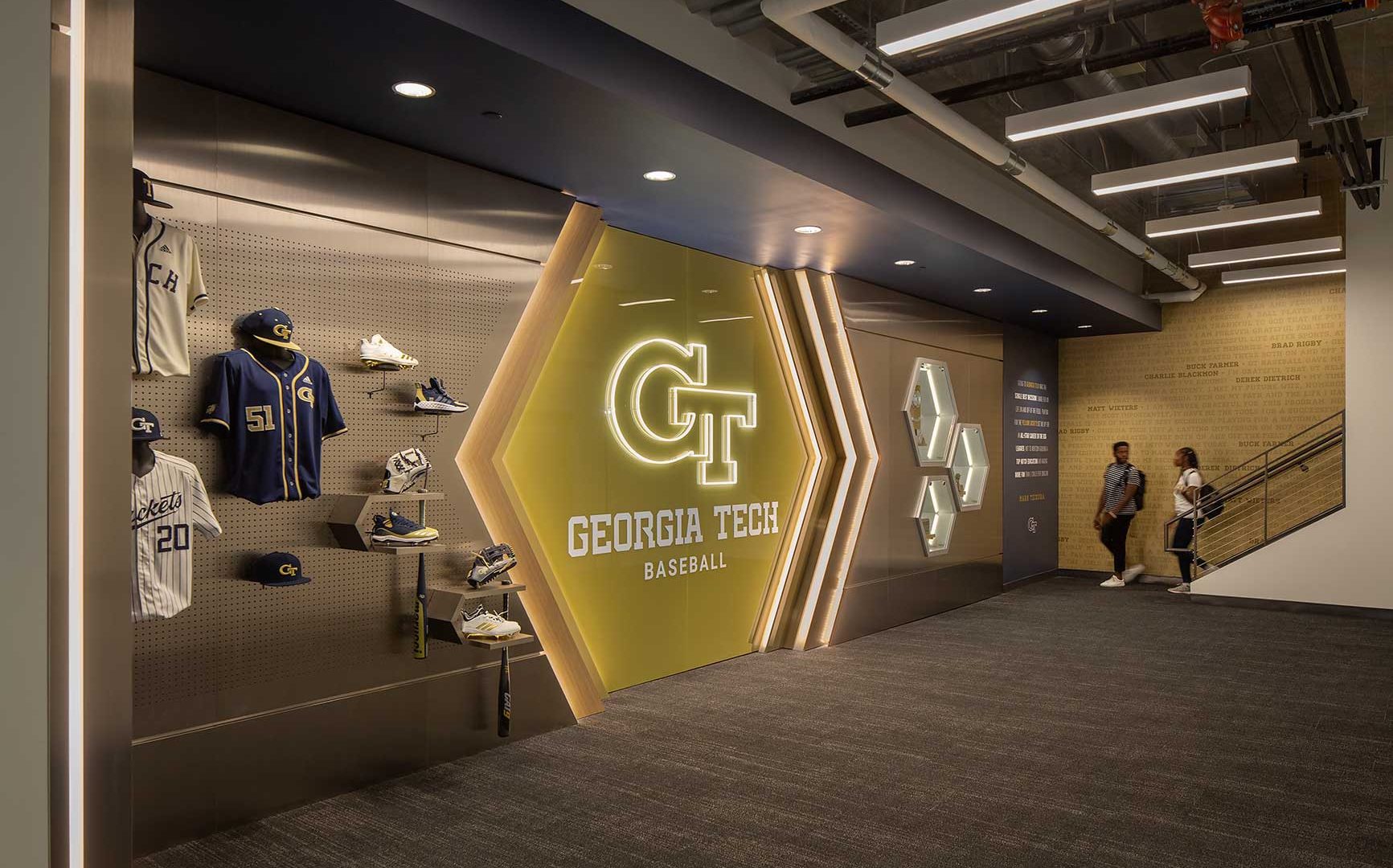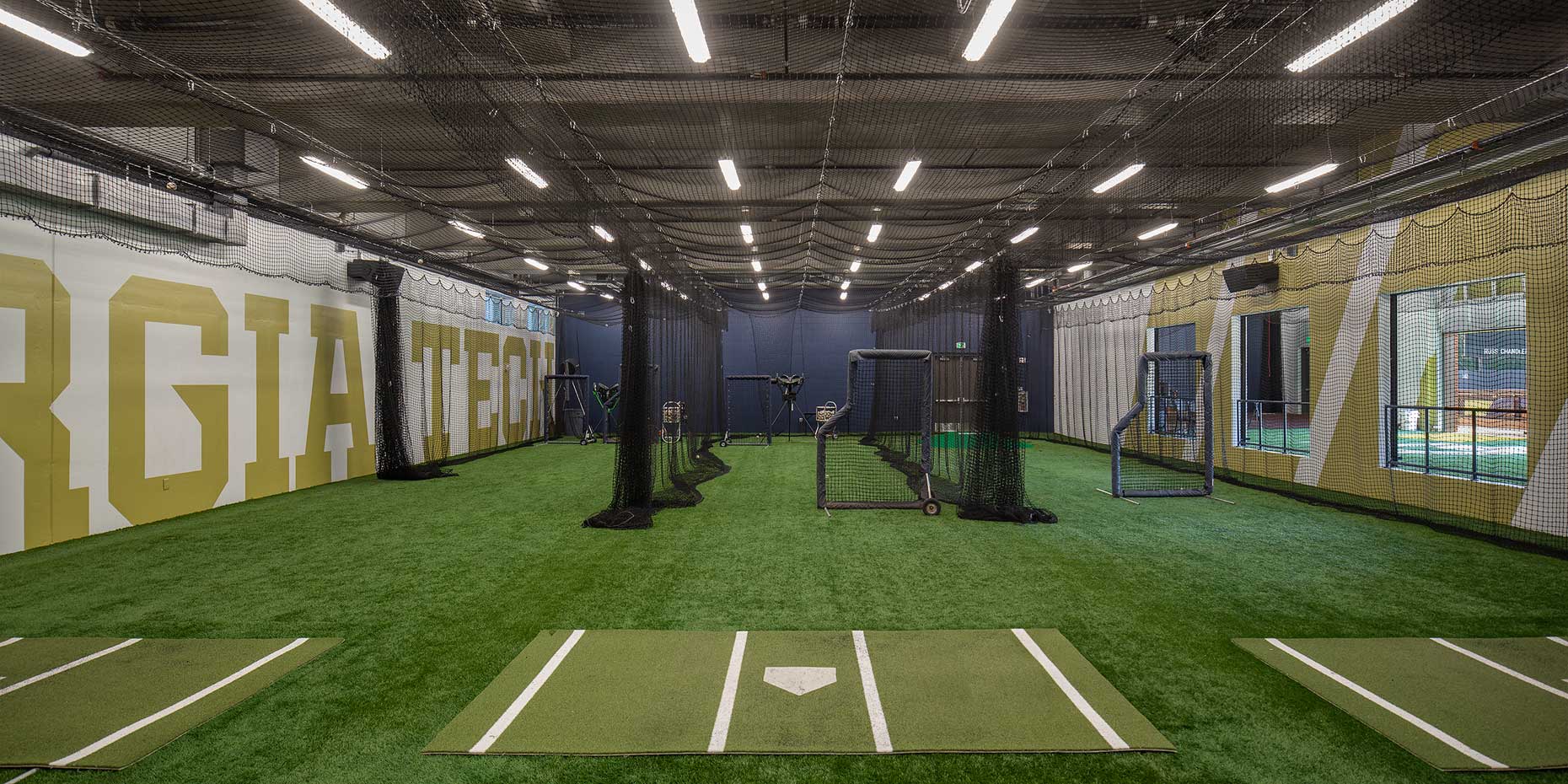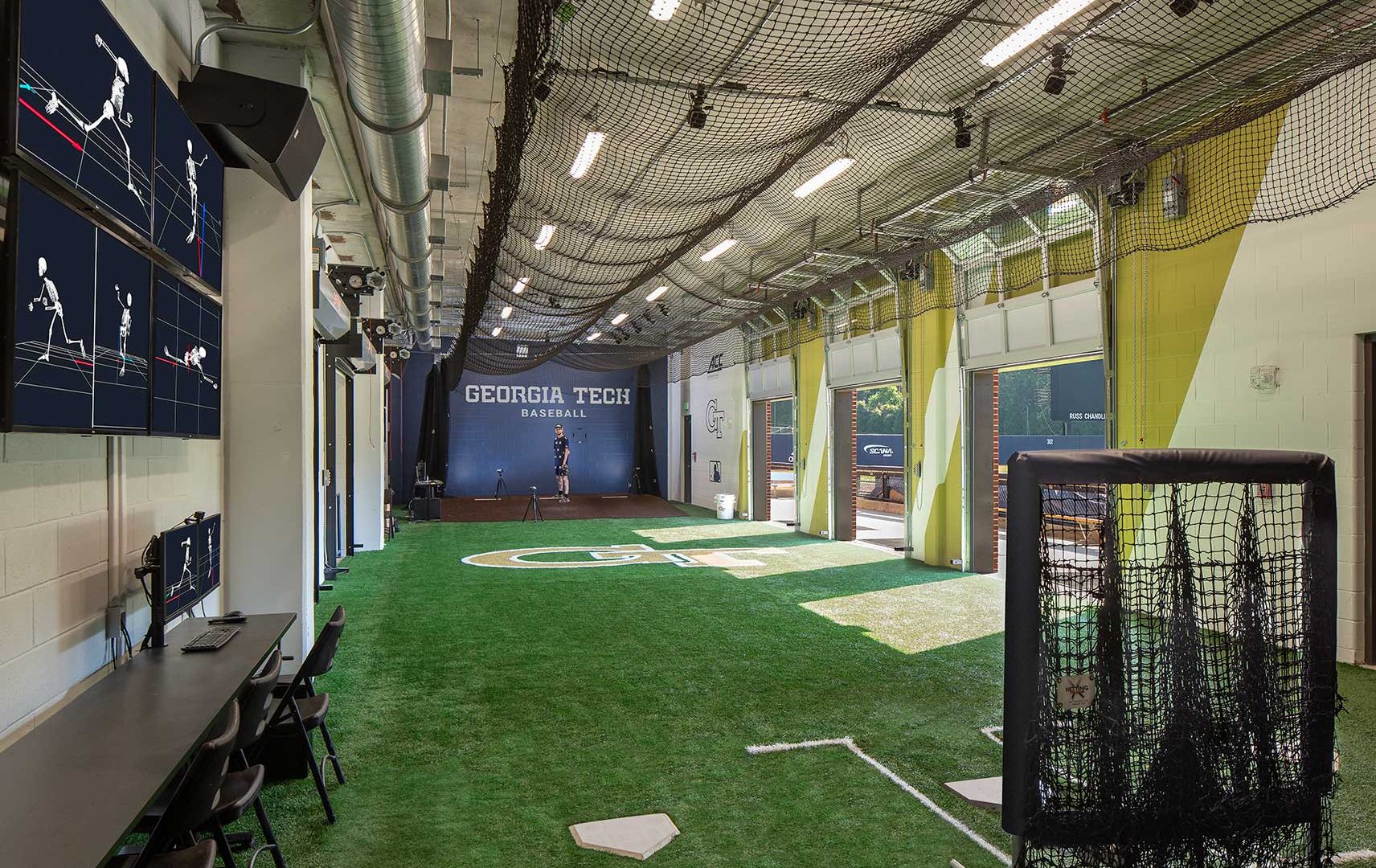 Services
Location
Atlanta, GA
Client
Georgia Institute of Technology
Size
26,998 SF
Year
2021
More Work
Collaboration
In collaboration with Populous Architectural Design.