The New Commons at Life University
Life University
Higher Education
Marietta, GA | 100,000 sf
"Anybody can throw up a building. But what does the building say to the people that inhabit it…How does it change culture…How does it promote self-discovery…How does it influence behavior?"
– Dr. Guy F. Riekeman, Chancellor
The New Commons at Life University offers undergraduates a 362-bed residence hall that aims to facilitate community engagement and provide a base for academic success. Design of the New Commons sets itself apart with a delicate balance between aspirational spaces for self-discovery; spaces for study and collaboration; and spaces for socialization, each with an inherent focus on community. Students are greeted by a slide, weaving its way into the lobby from the floors above. Opposite the slide is a 200-seat dining café/commons that serves the entire LIFE Community.
Noteworthy: There are 12 common spaces throughout four floors and no two spaces are the same. Design was motivated by the "Faces of Inspiration," a collection of inspirational individuals, including Nelson Mandela and Golda Meir, whose words are featured prominently throughout via custom-made environmental graphics.
The New Commons were awarded top prize in the Spring 2019 Learning By Design Awards. View the project here.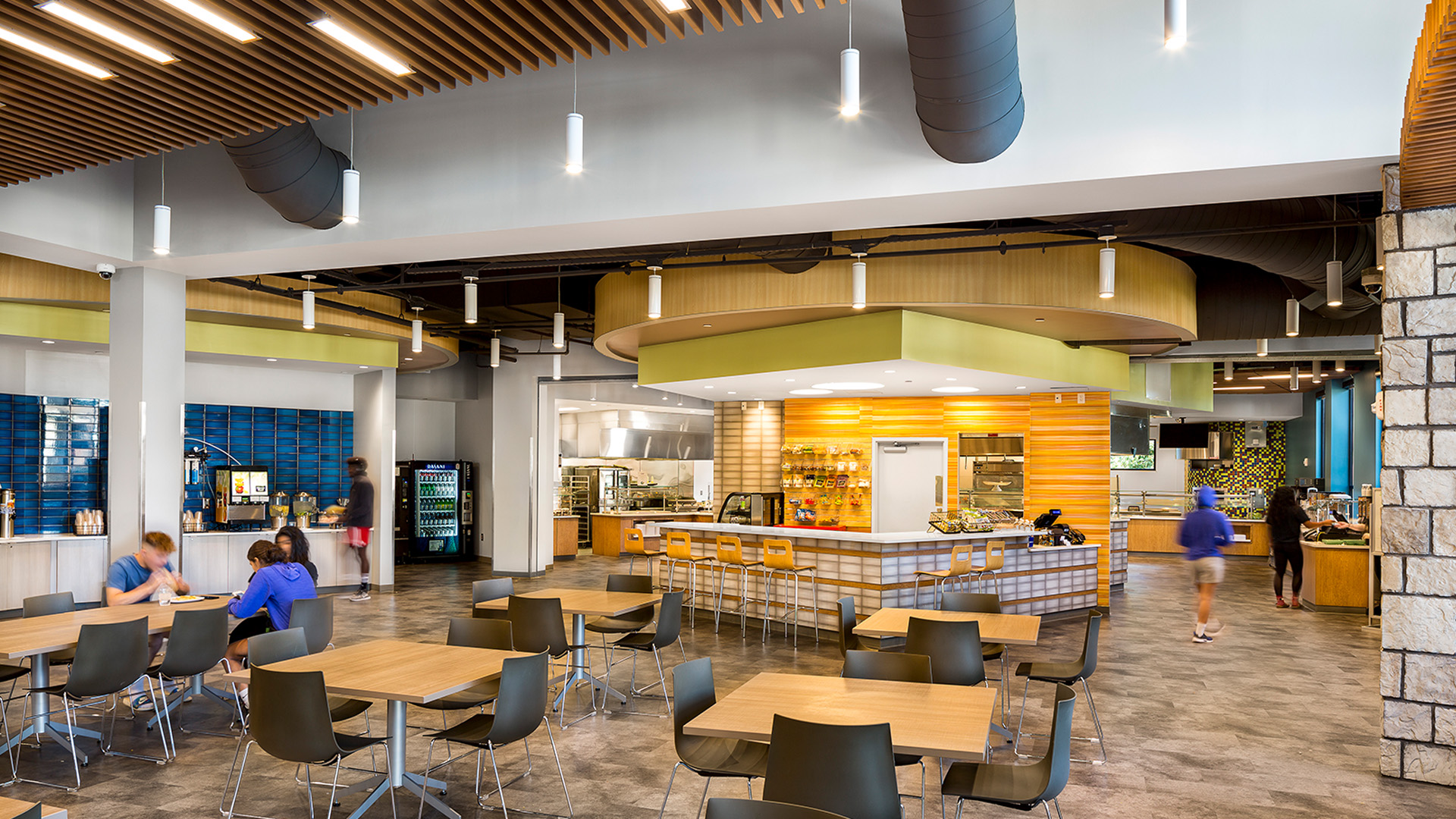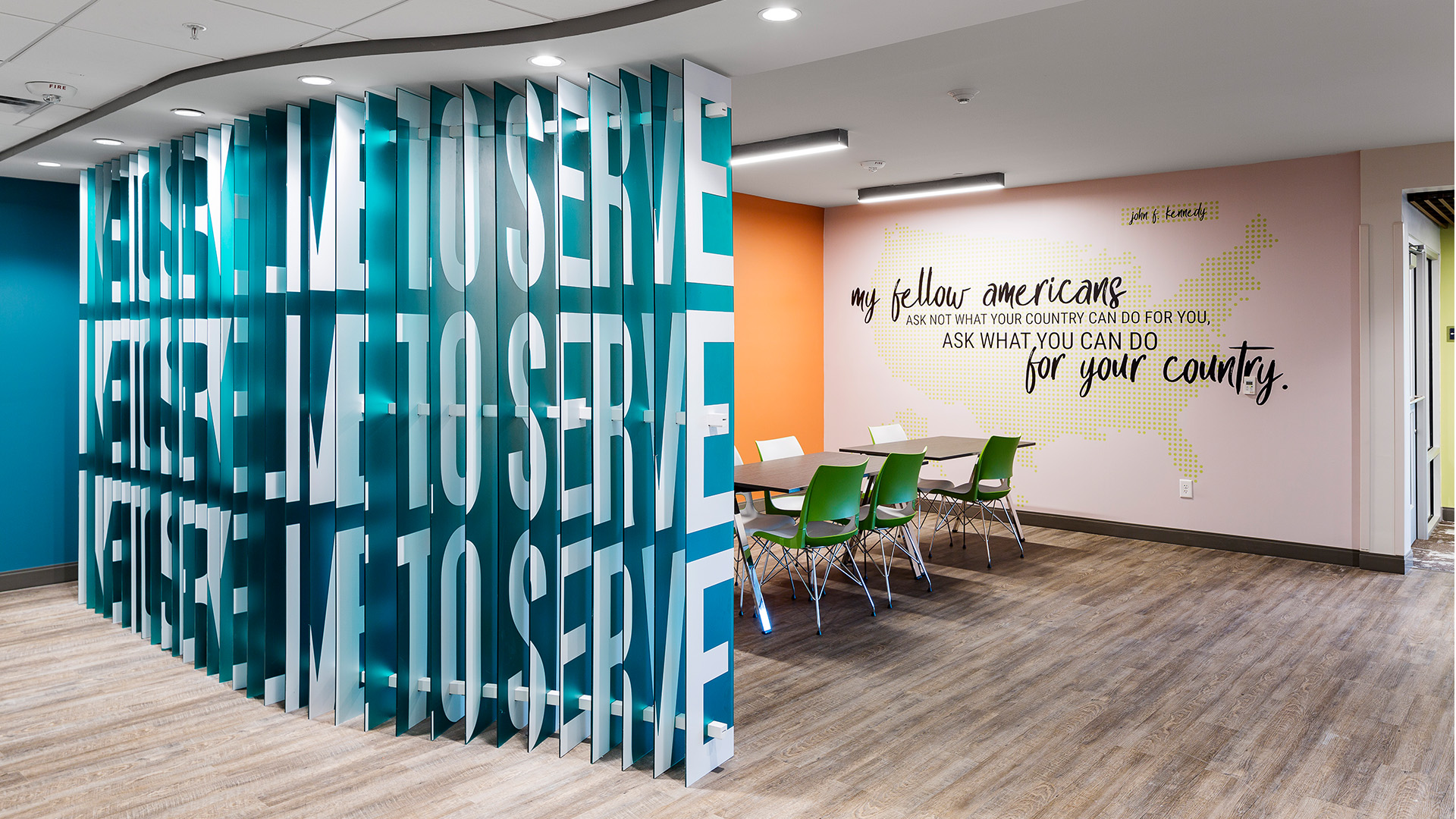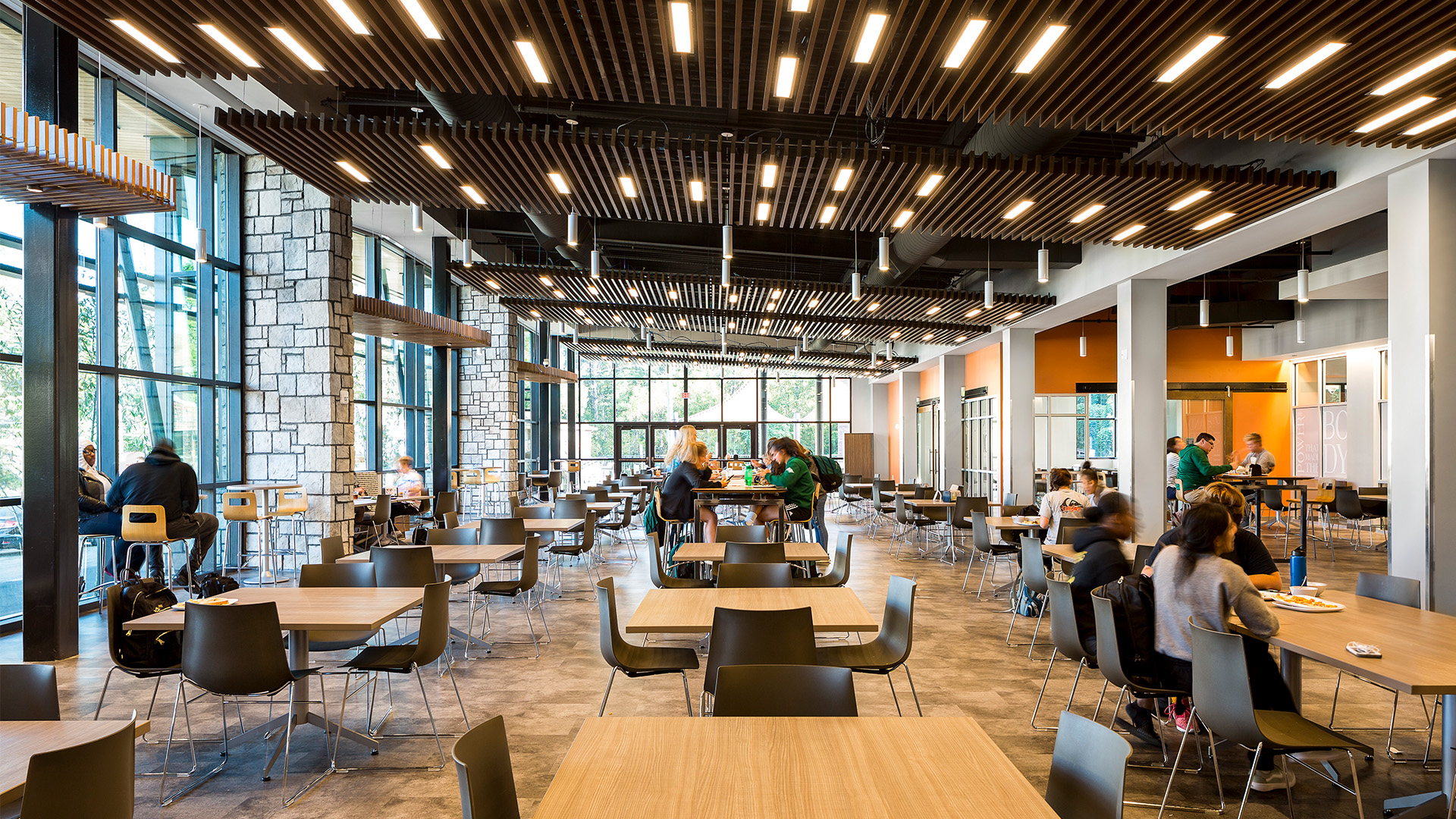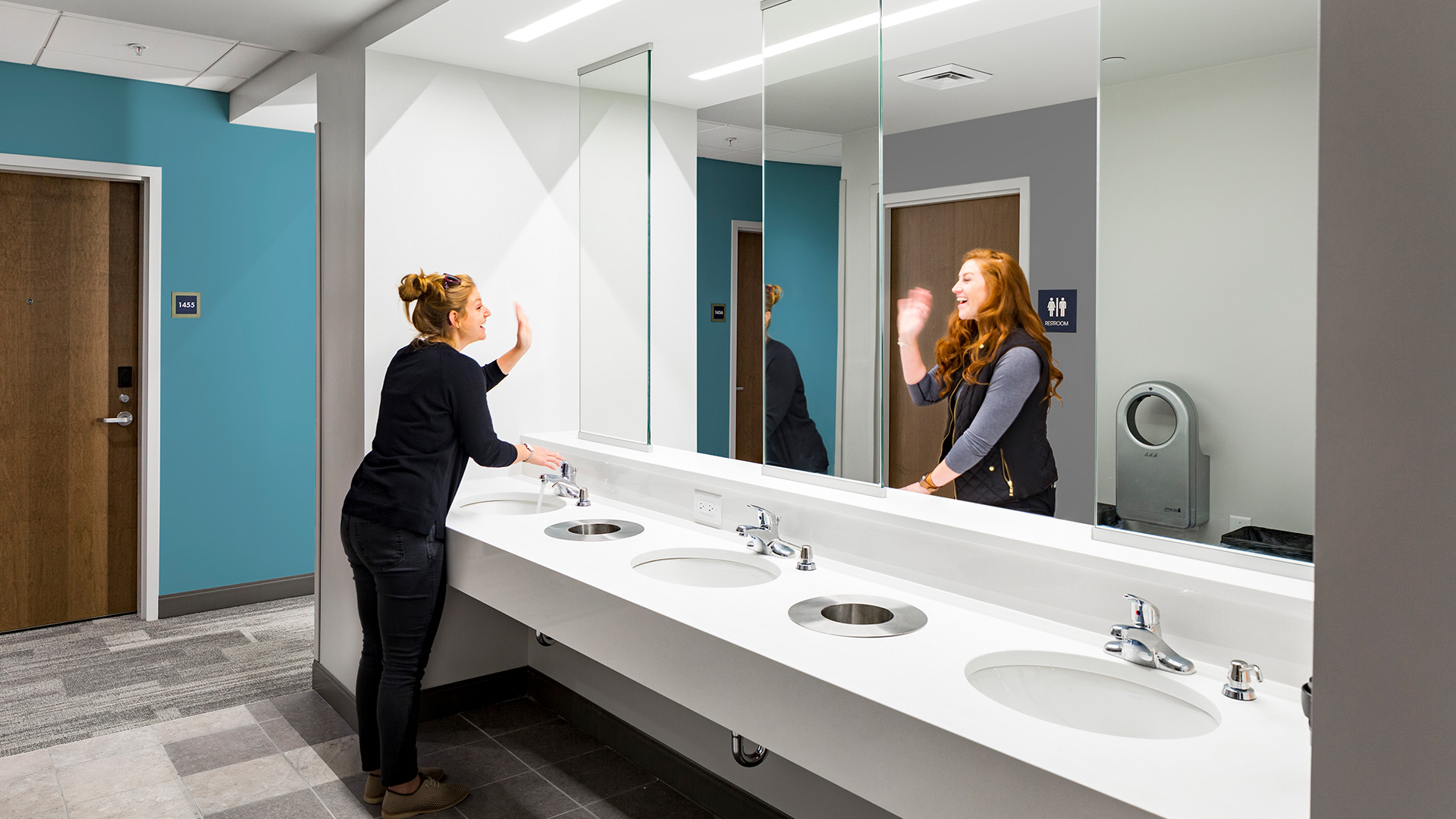 Services
Location
Marietta, GA
Client
Life University
Size
100,000 SF
Year
2018
More Work
Sustainability
The building incorporated energy efficient systems and low-emissive insulating glass. Additionally, natural and recycled materials are utilized throughout the space
Awards
Grand Prize - Learning By Design 2019 Spring Awards