Socrates Café and Bookstore
Life University
Academic / Institutional
Marietta, GA | 23,600 sf
Landscape and building design align perfectly to create an atmosphere that promotes a healthy lifestyle for students.
Life University made a commitment to transitioning its existing commuter-driven campus to a livable environment. The Socrates Café and Bookstore is at the core of the University's student and faculty life, housing a full-service bookstore, dining and study and communal areas. The 200-seat dining room supports full food service operations, as well as a 24-hour student center with meeting rooms, servery and a "grab and go" market. Bold, curving walls and ceiling structures rendered in rich materials and color create an engaging backdrop throughout each space.
Noteworthy: A variety of seating options are available for students, providing traditional tables, bar-top, banquette and lounge seating to accommodate different types of gatherings.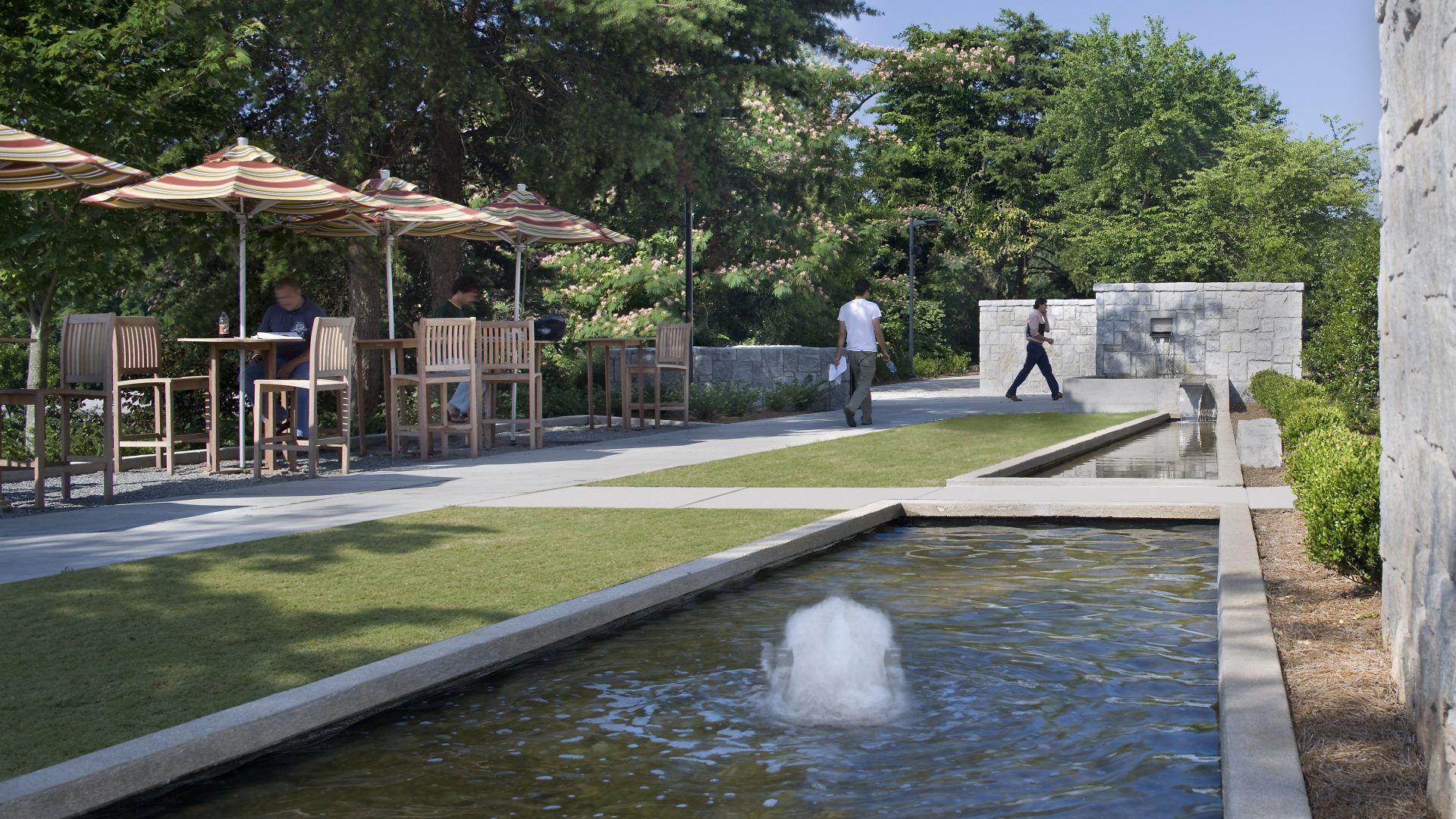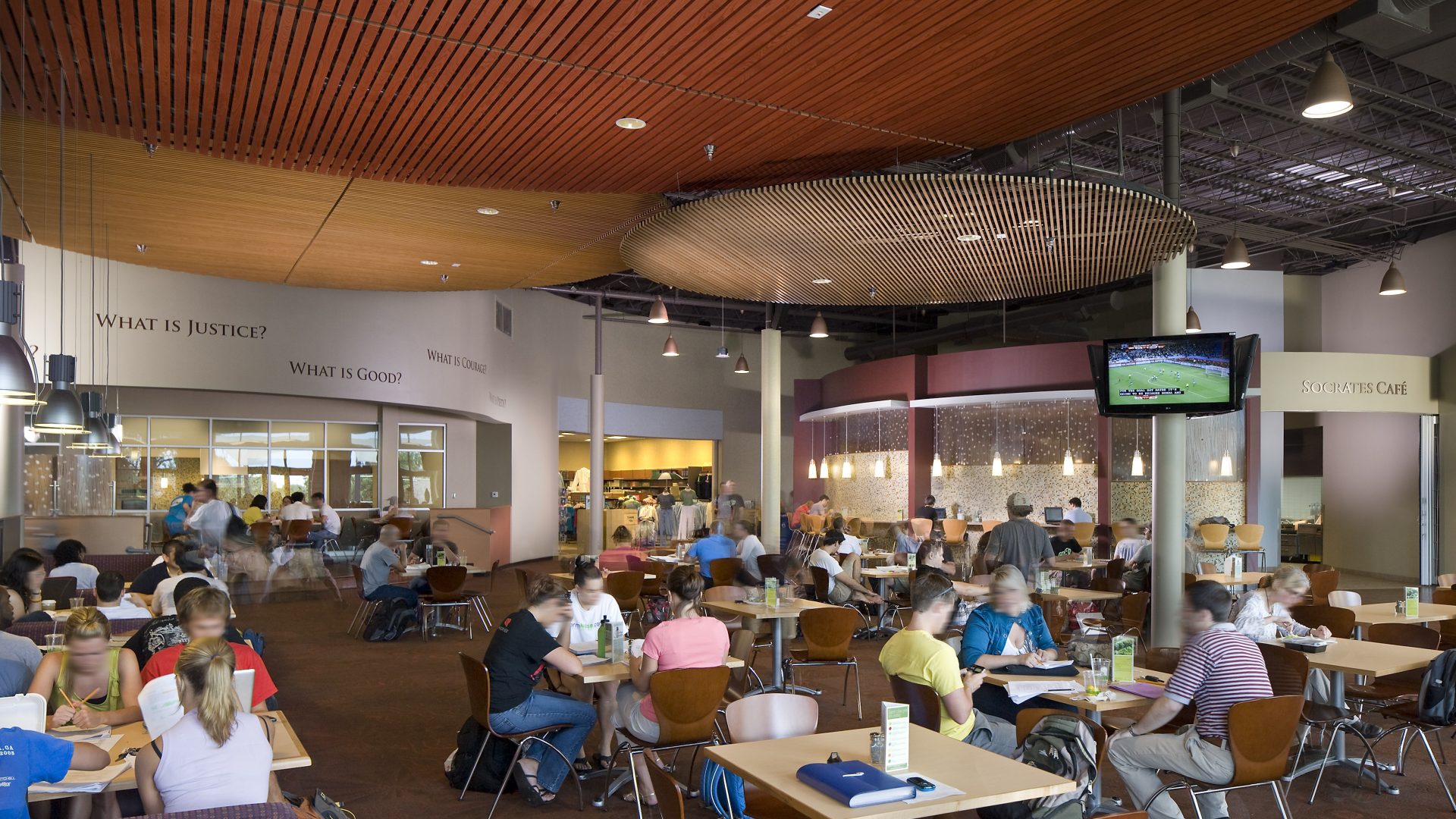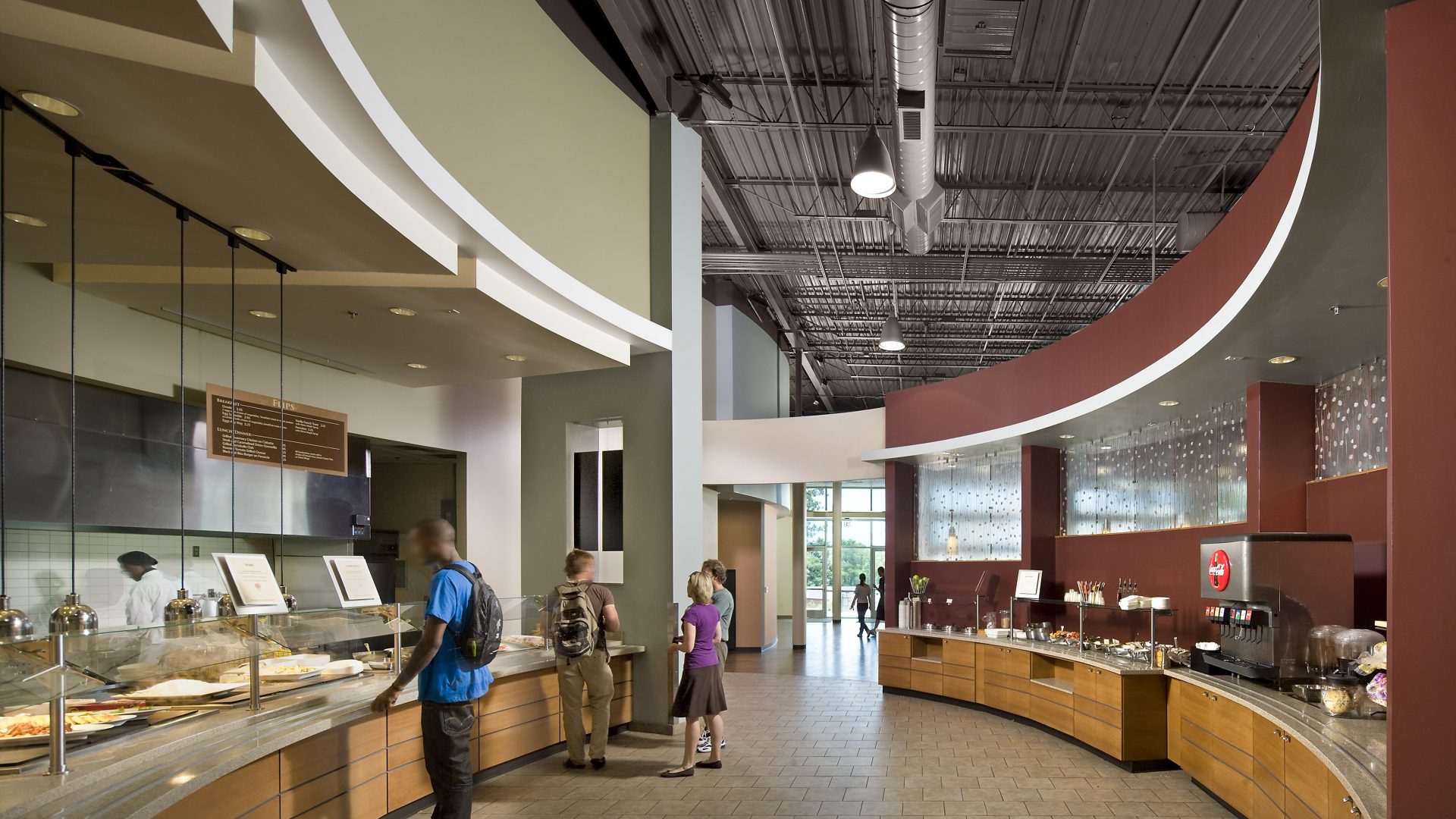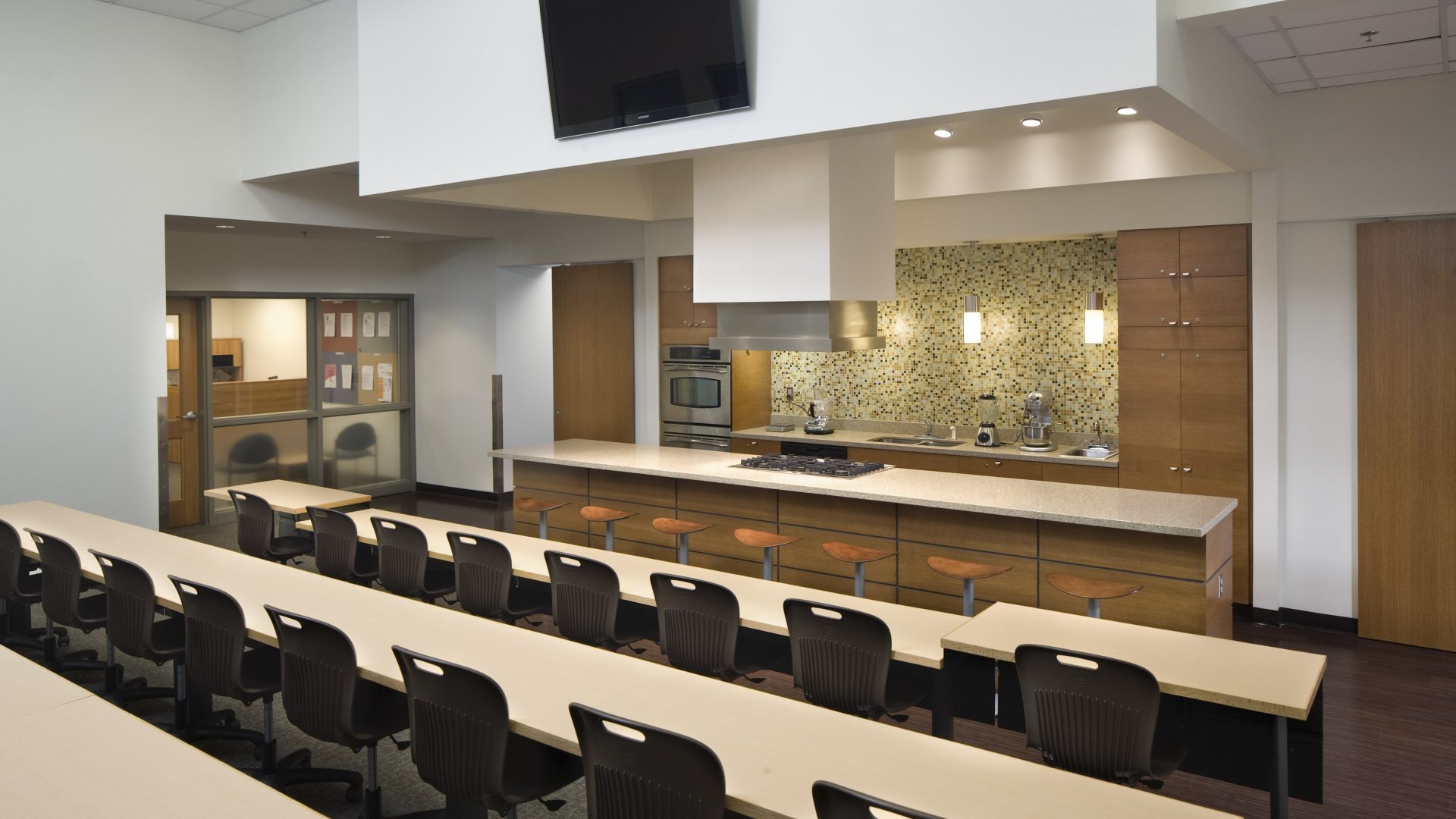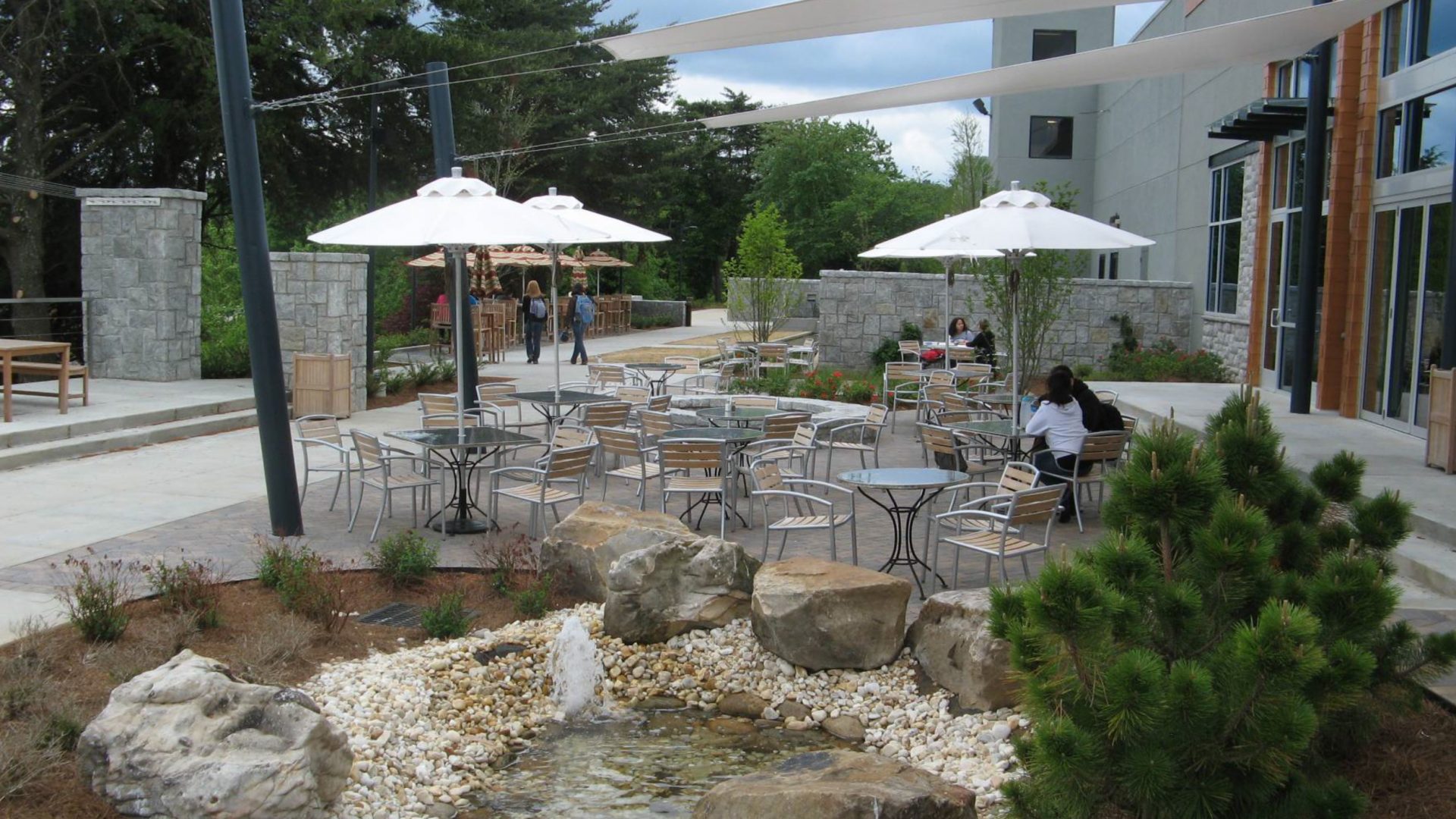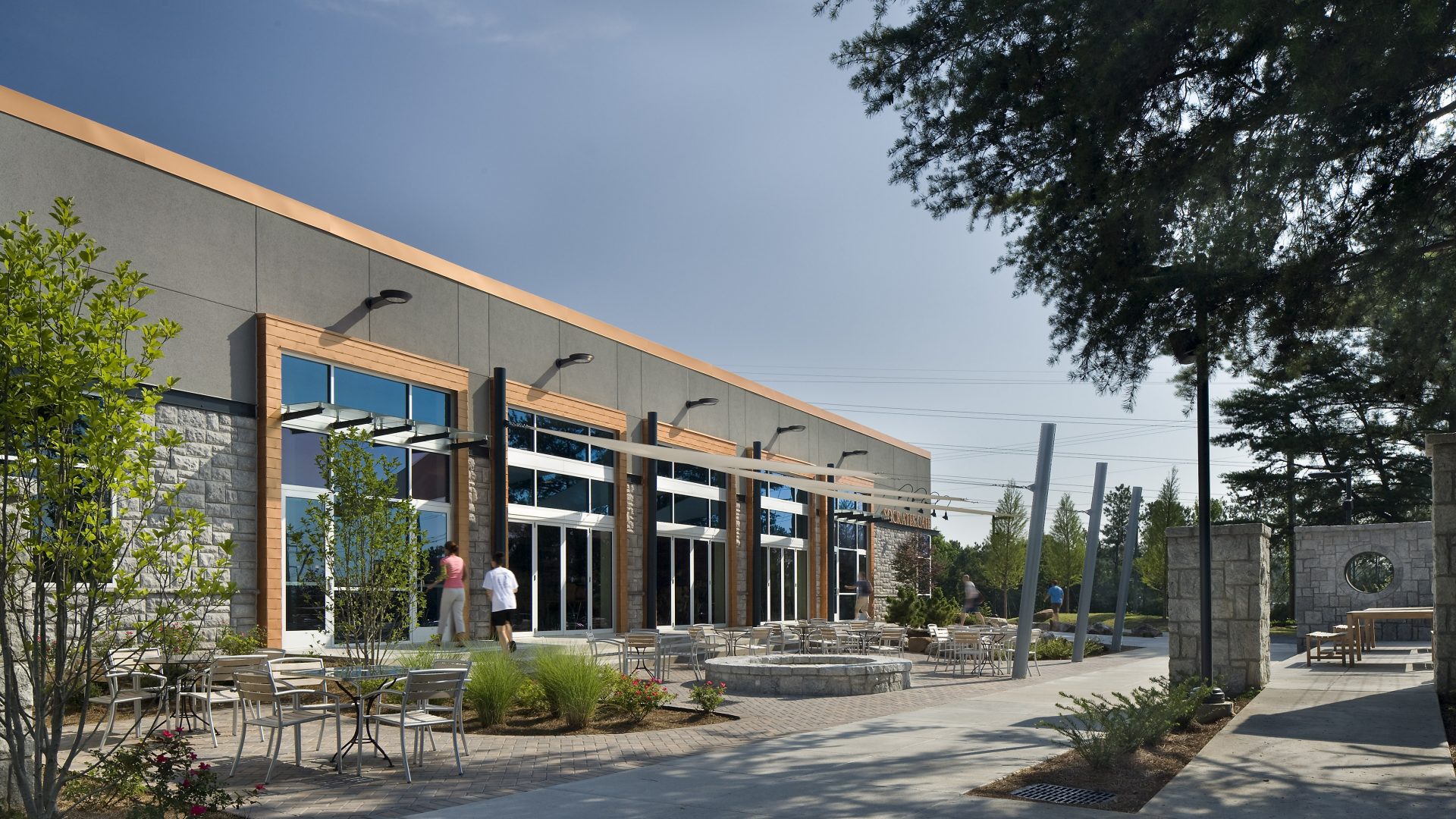 Services
Location
Marietta, GA
Client
Life University
Size
23,600 SF
Year
2010
Sustainability
LEED Gold Certified