Rollins Campus for Young Adults
Skyland Trail
Healthcare
Atlanta, GA | 34,000 sf
Inside and outside its walls, the new Young Adult campus is designed to bring people together in an environment that is youthful, rejuvenating and supportive.
The 32-bed specialized campus for young adults includes dining, recreation spaces, offices and extensive community spaces to serve the current clientele, as well as accommodate the projected growth of the program. A welcoming, open environment complemented with private, quiet space allows clients to control their surroundings and seek spaces that accommodate their needs. These gathering spaces welcome daylight and natural materials to help those that inhabit the spaces feel more at home. Spaces such as dining, gaming, physical activity and family interaction are designed to transform feelings of seclusion into energy and engagement.
Noteworthy: The campus gardens expand into a large courtyard with an adjacent activity lawn that is wrapped with covered patios – these outdoor spaces are integral to Skyland Trail's therapy approach.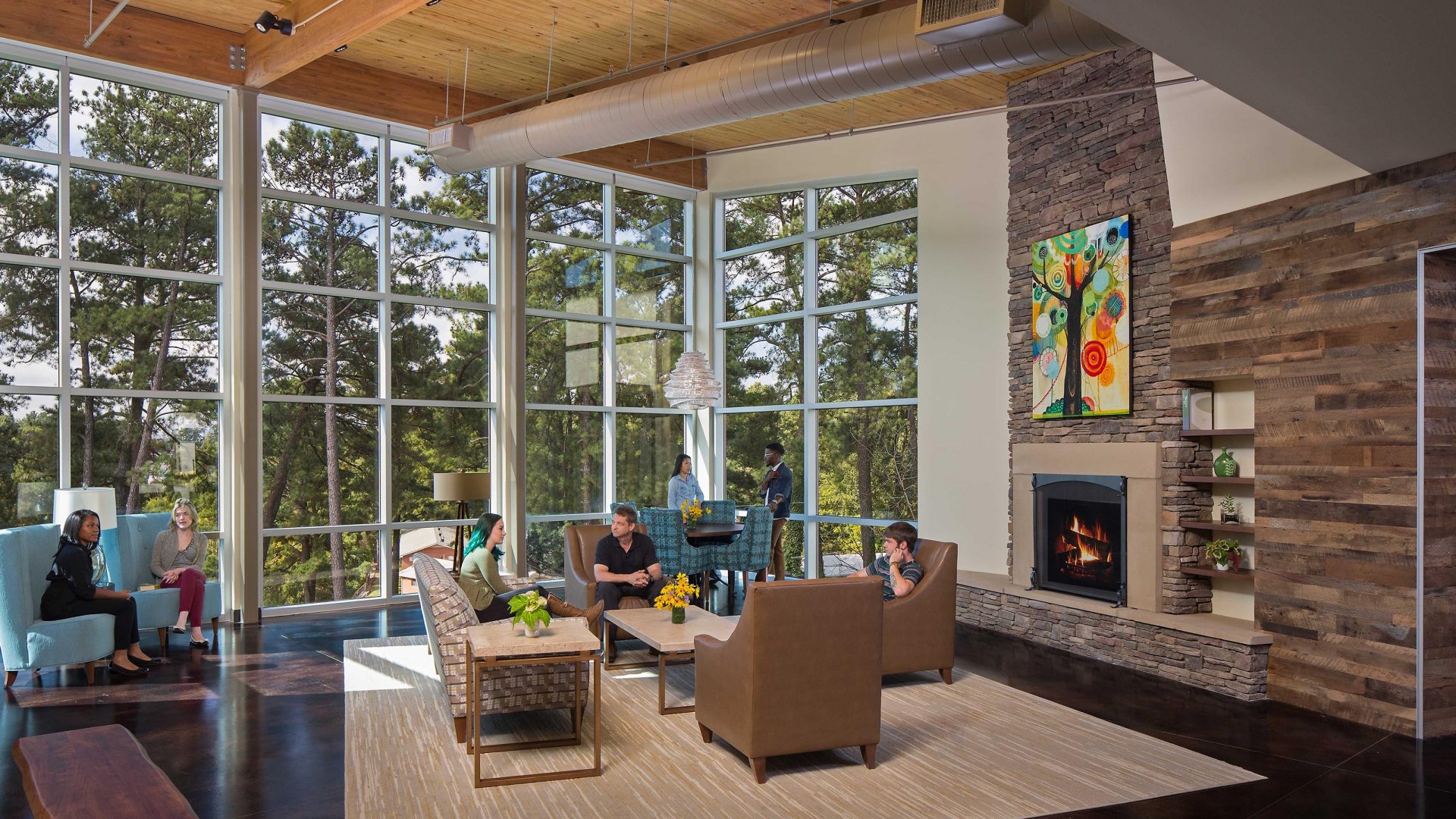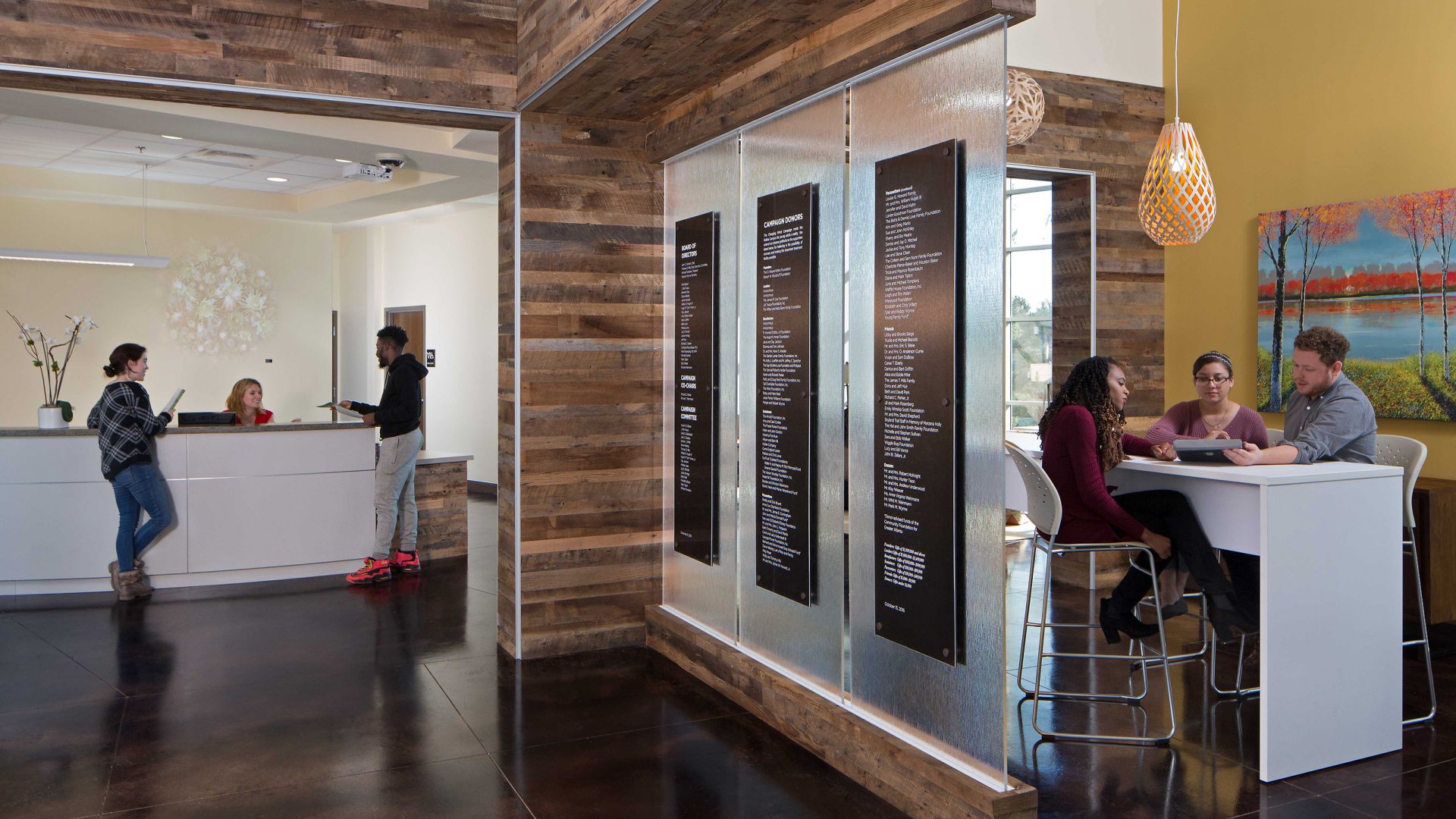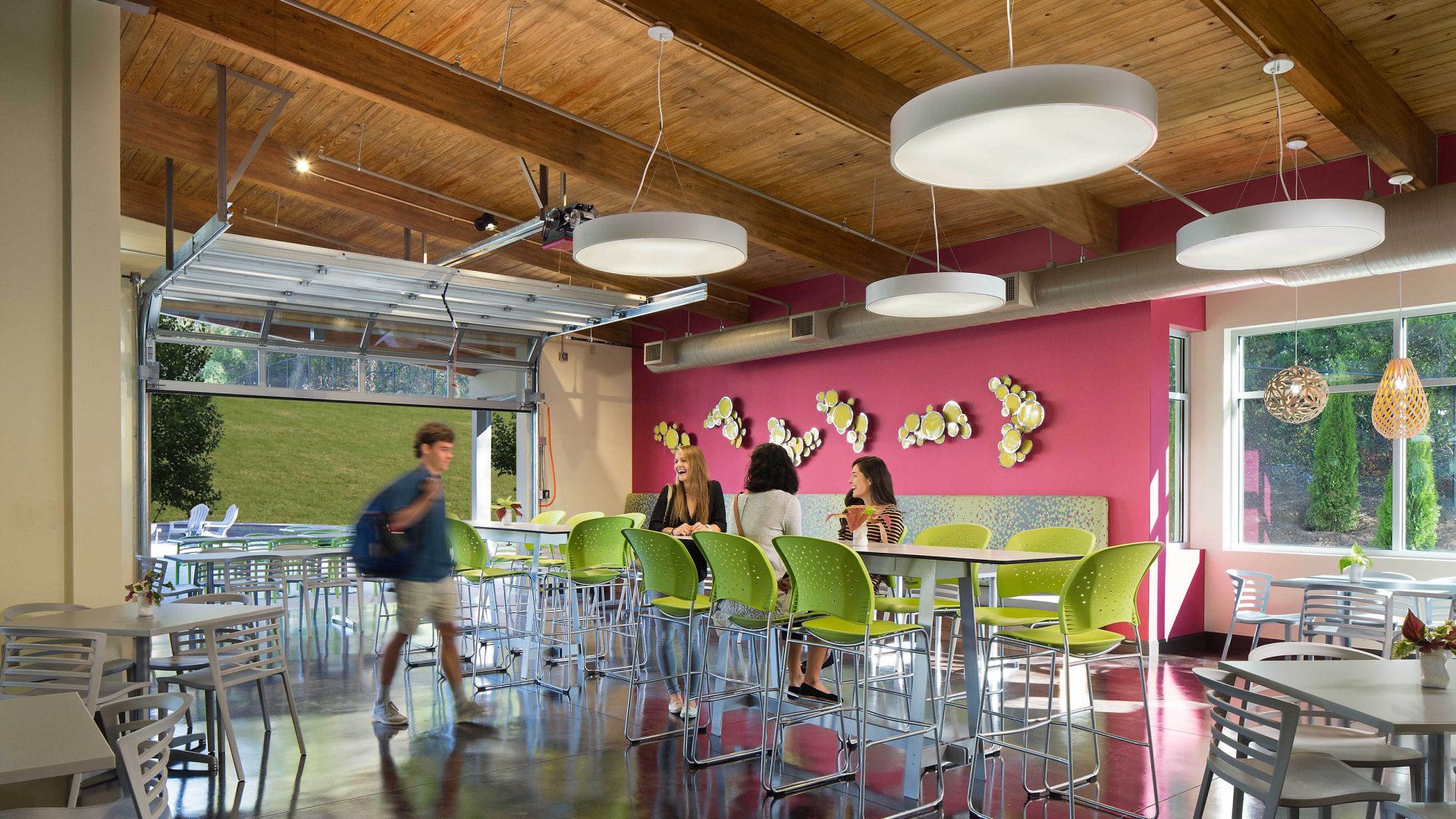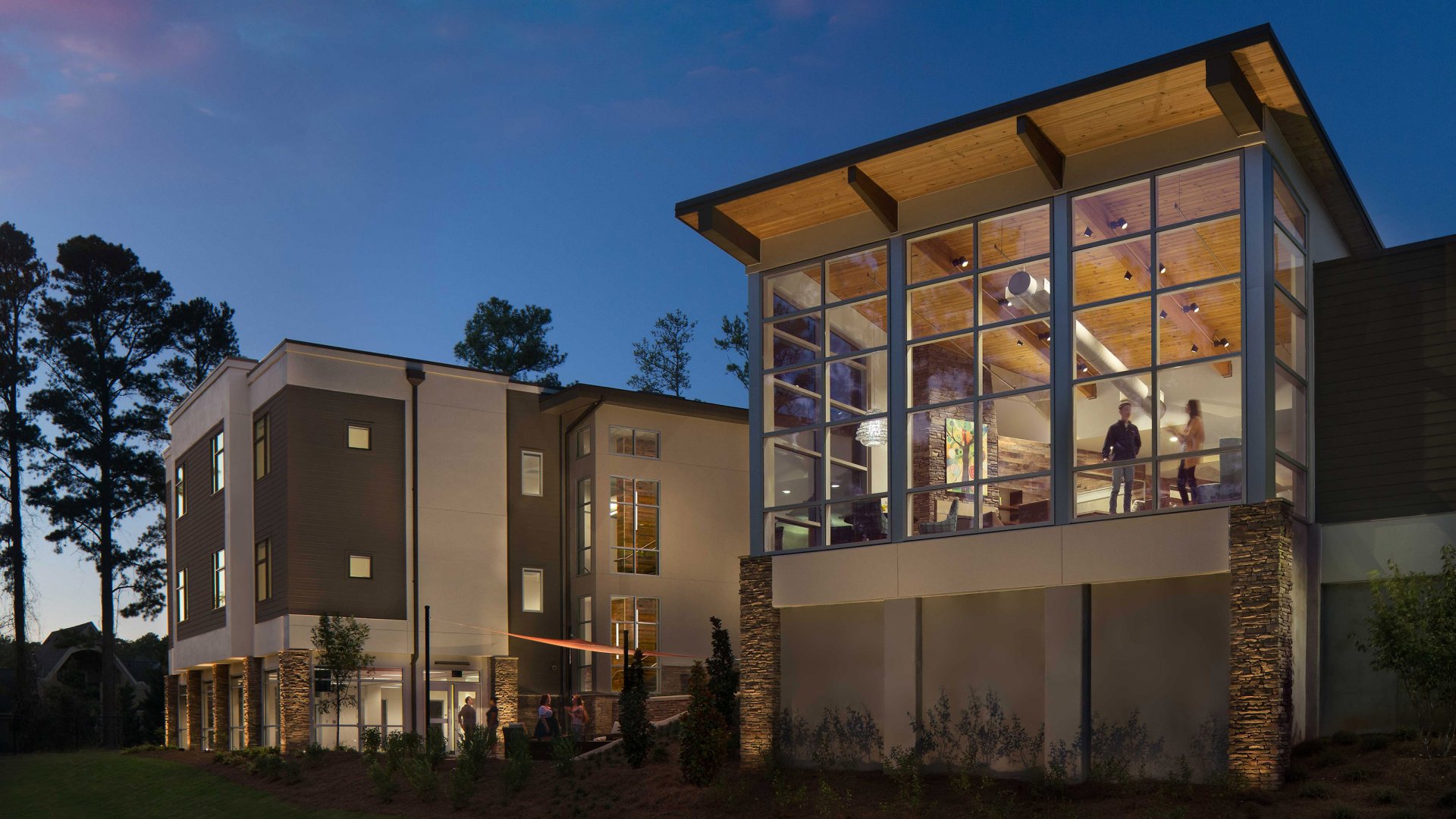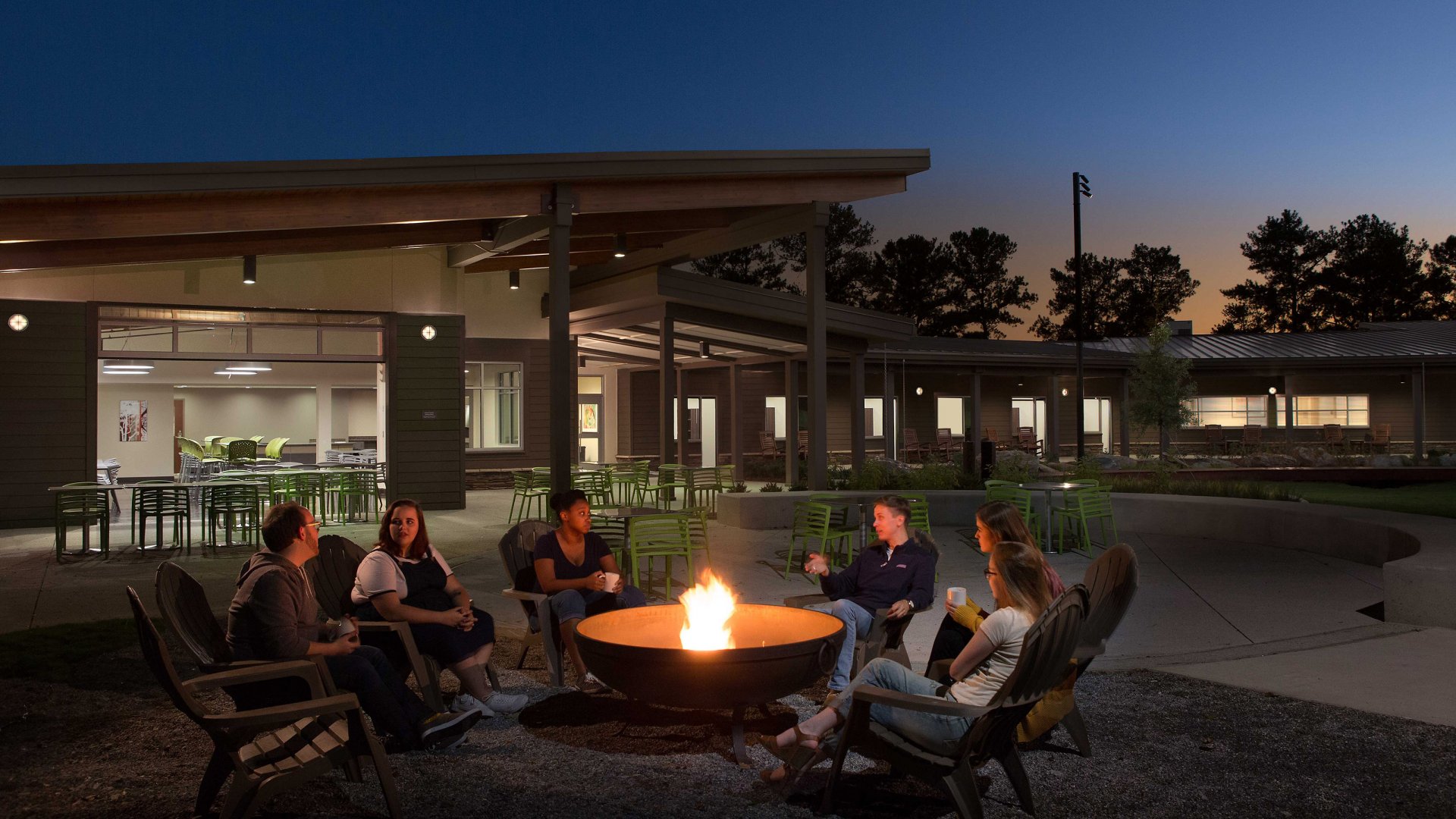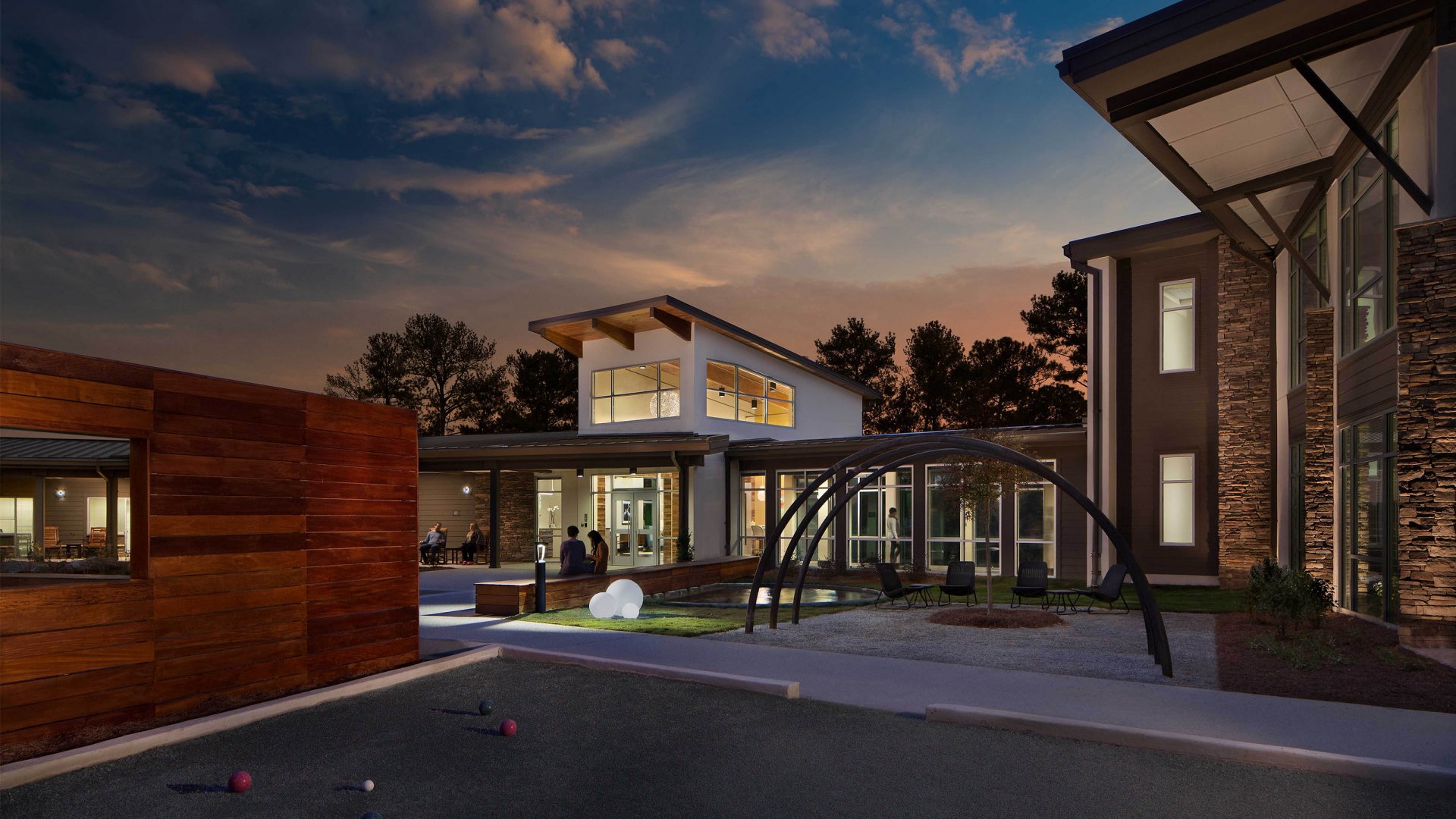 Services
Location
Atlanta, GA
Client
Skyland Trail
Size
34,000 SF
Year
2016