Georgia Southern University Health Services Building
Georgia Southern University
Healthcare
Statesboro, GA | 50,136 sf
The site for the new Health Services building was strategically selected to accommodate future growth, as well as to offer students more centralized access to health services on this walkable campus.
Previously housed in the oldest building on campus, the new two-story Health Services building features state-of-the-art systems to support the University's advanced level of patient-centered care and service. The facility is fully equipped to accommodate any level of regional healthcare service, with a total of 48 exam and triage rooms, an automated check-in system to greet visitors, full women's health services, primary care, x-ray and imaging diagnostics, laboratory, pharmacy, eyeglass and contact lens retail, physical therapy, and health education with full counseling resources.
Noteworthy:This project achieved Georgia Peach Green Building Certification, which rates and recognizes state buildings that optimize energy performance, increase the demand for local materials and furnishings, improve environmental quality, conserve energy and water, and protect the state's natural resources.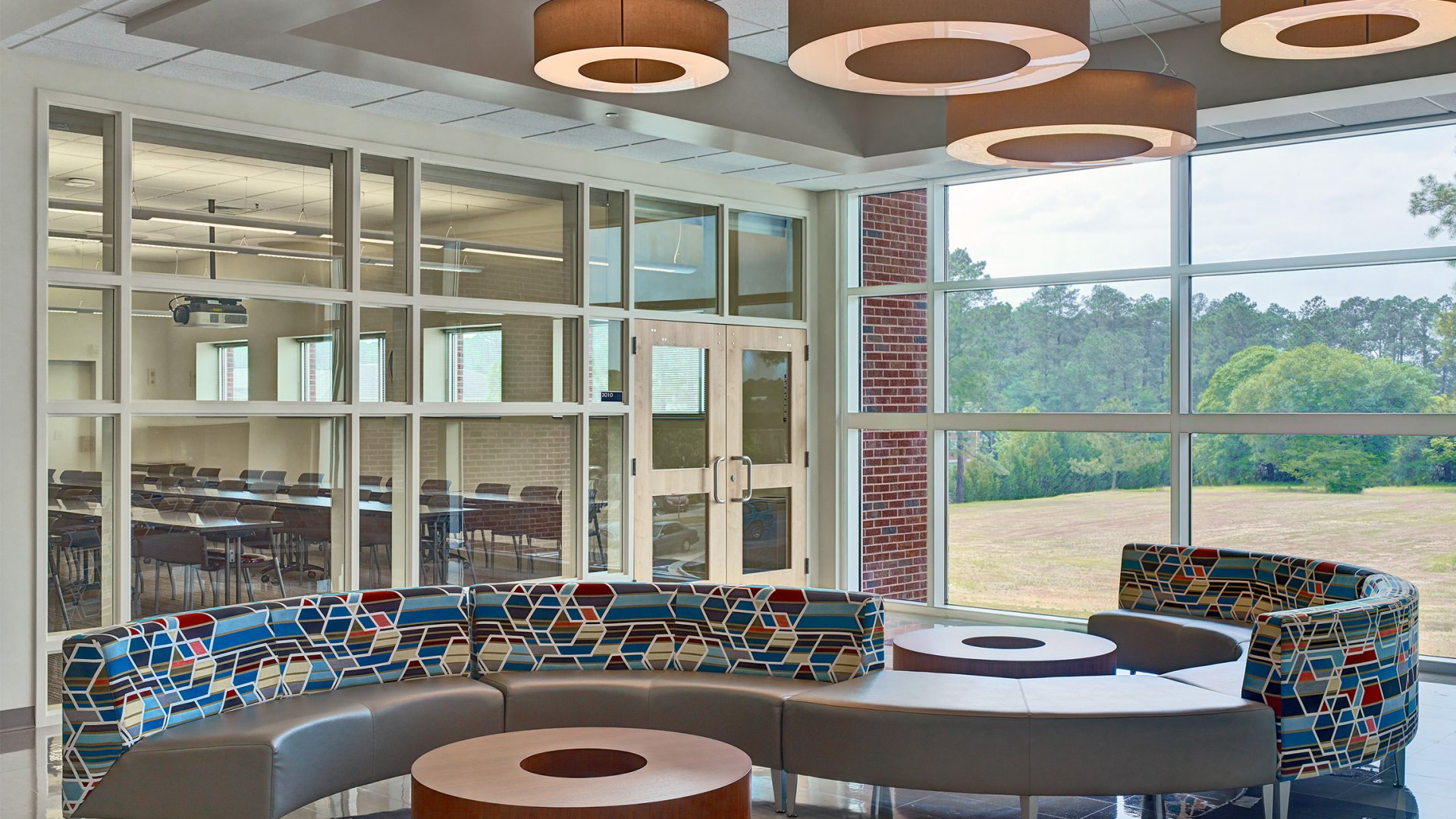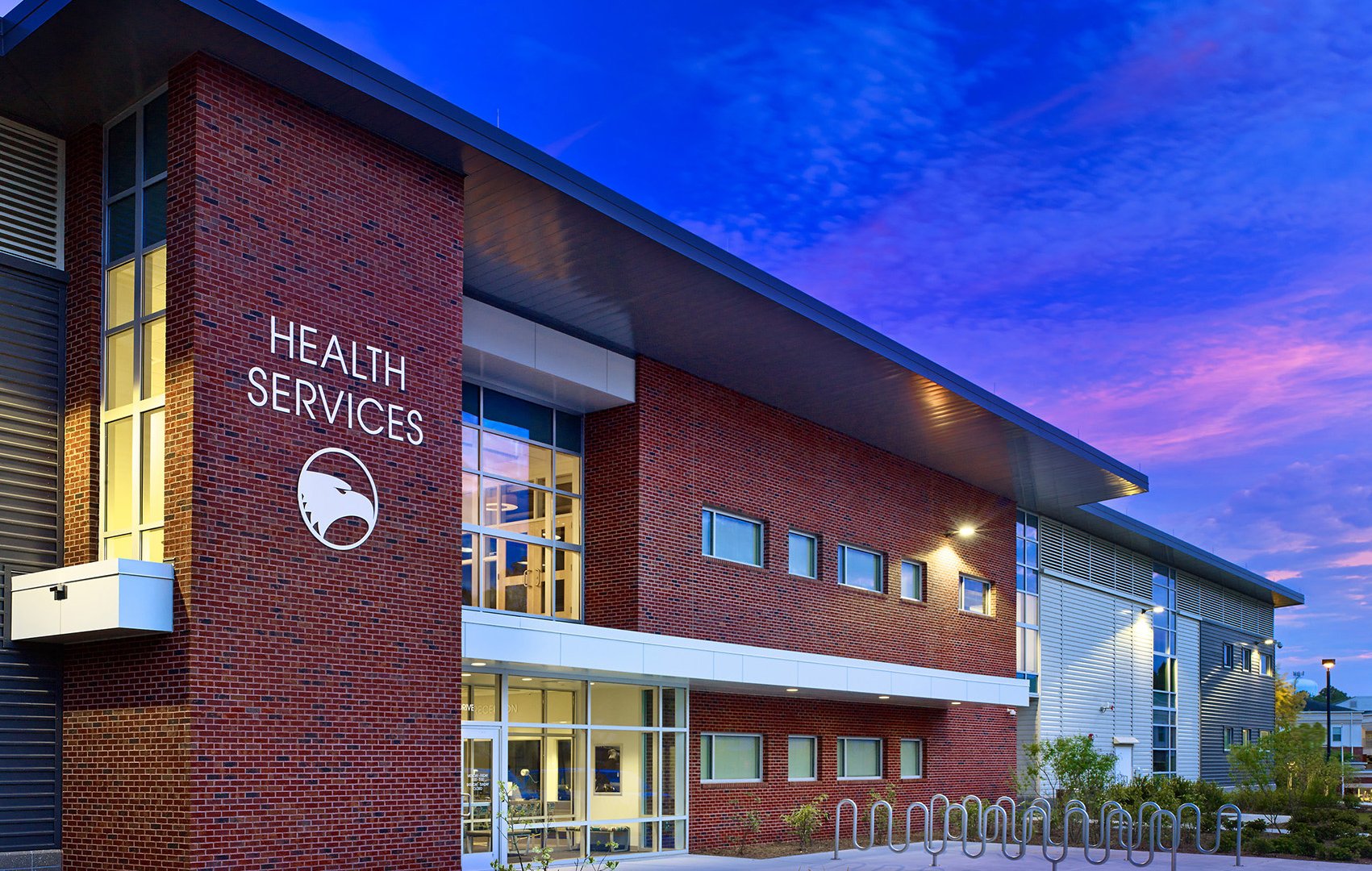 Services
Location
Statesboro, GA
Client
Georgia Southern University
Size
50,136 SF
Year
2015
More Work
Sustainability
Georgia Peach Certification