MVPS Lower School Renovations
Mount Vernon Presbyterian School
Academic / Institutional
Atlanta, GA | sf
The solution seekers, communicators, creative thinkers, innovators and collaborators of Mount Vernon Presbyterian Lower School can now express themselves fully in their newly renovated Lower School building.
In order to accommodate ongoing Lower School activity, the renovation and expansion of MVPS's Lower School was accomplished in three phases. Phase I included the addition of an expansive playground, and the integration of an open floor plan with complementary flexible furniture accommodated diversified learning and retention. Phase II completed the development of the newly designed education building for grades one through four, fostering an elevated level of collaboration with postable and writable wall surfaces. Phase III transformed the existing media center and corridors into participatory investigative and learning environments.
Noteworthy: Acting as the first independent school in Atlanta to utilize the DEEP (Discover, Empathize, Experiment, Produce) design thinking process, MVPS and CCCA created various learning environments that focuses on human-centered problem solving, such as the iDesign lab, a collaborative and hands-on maker space.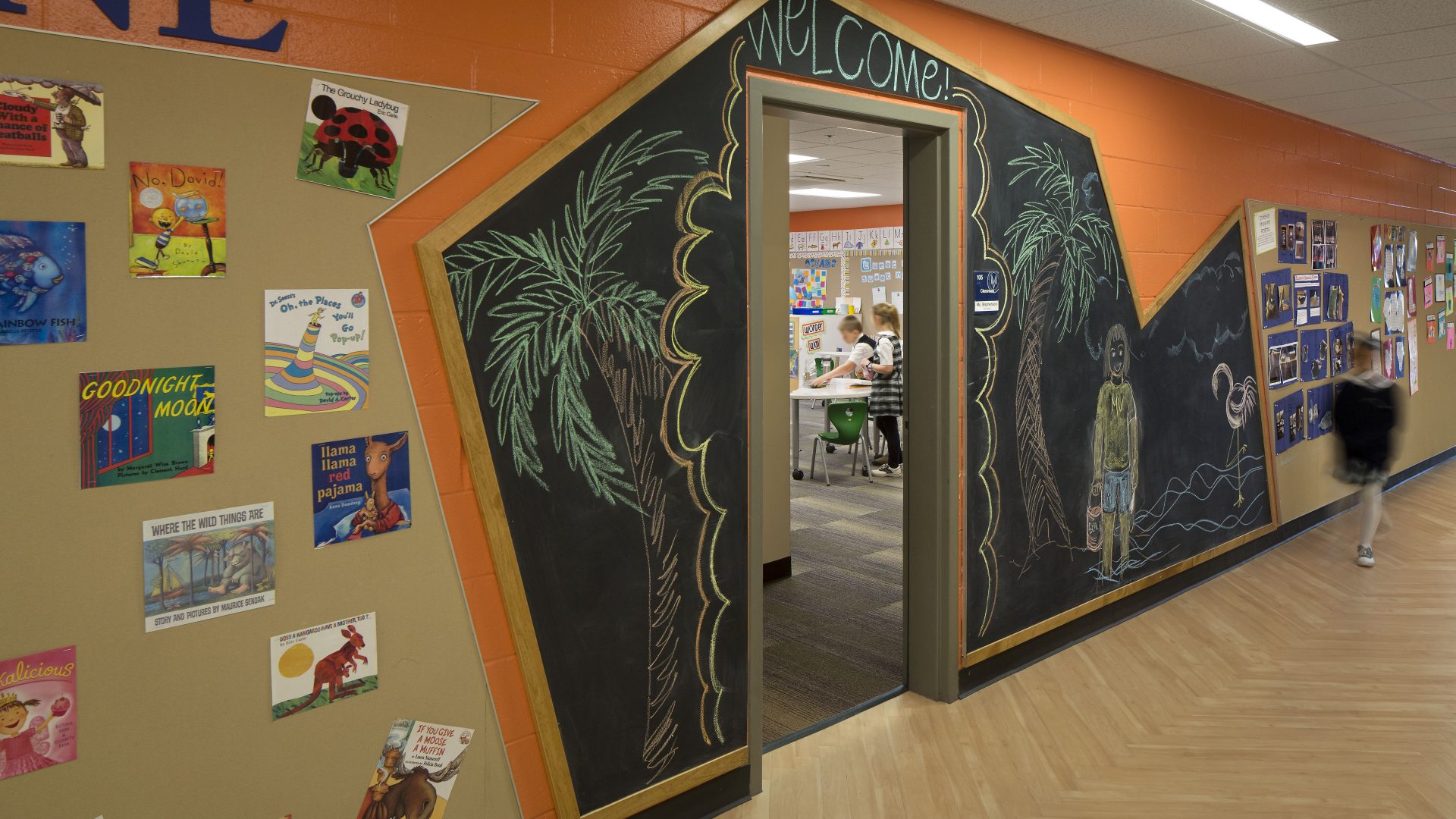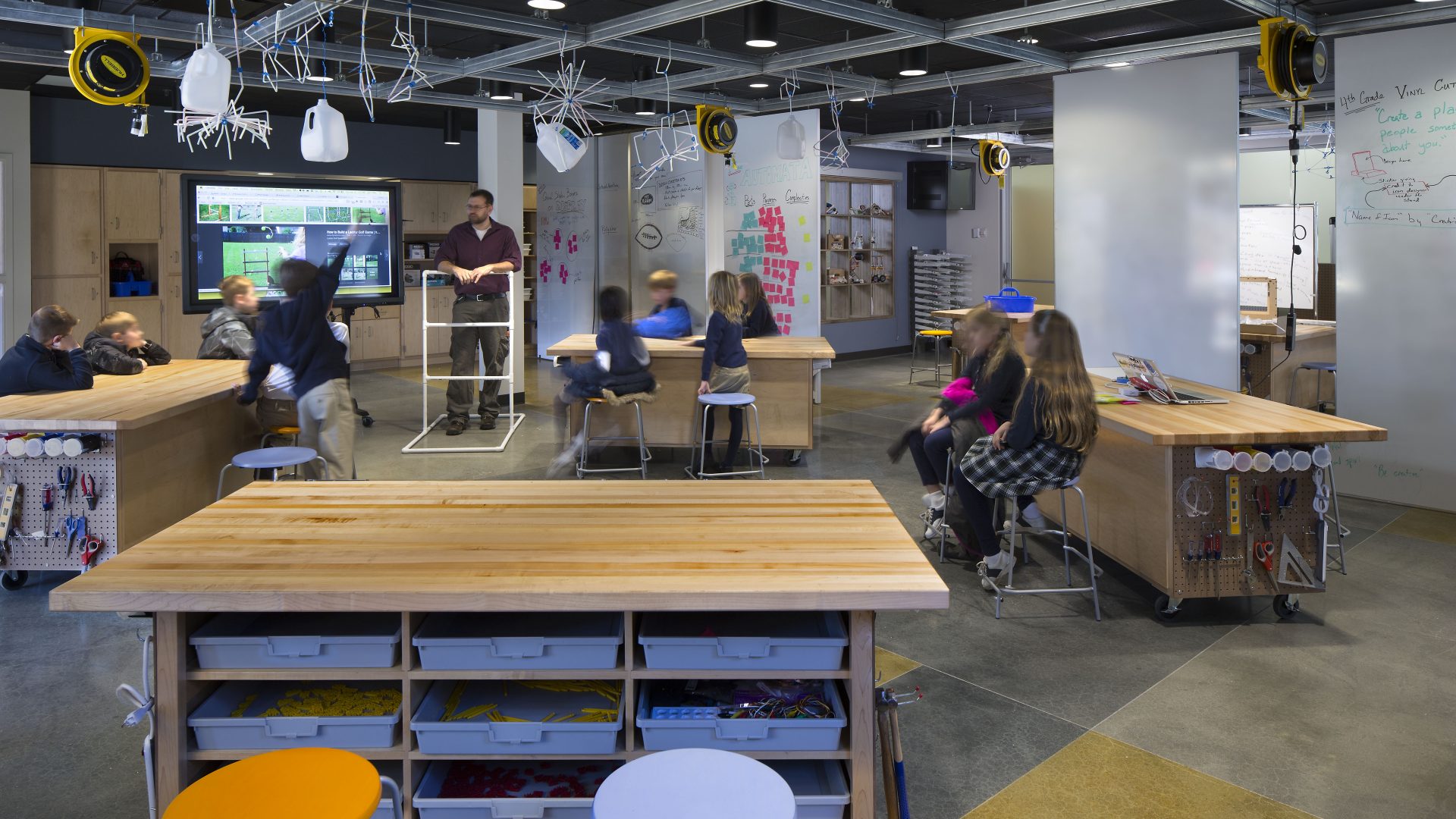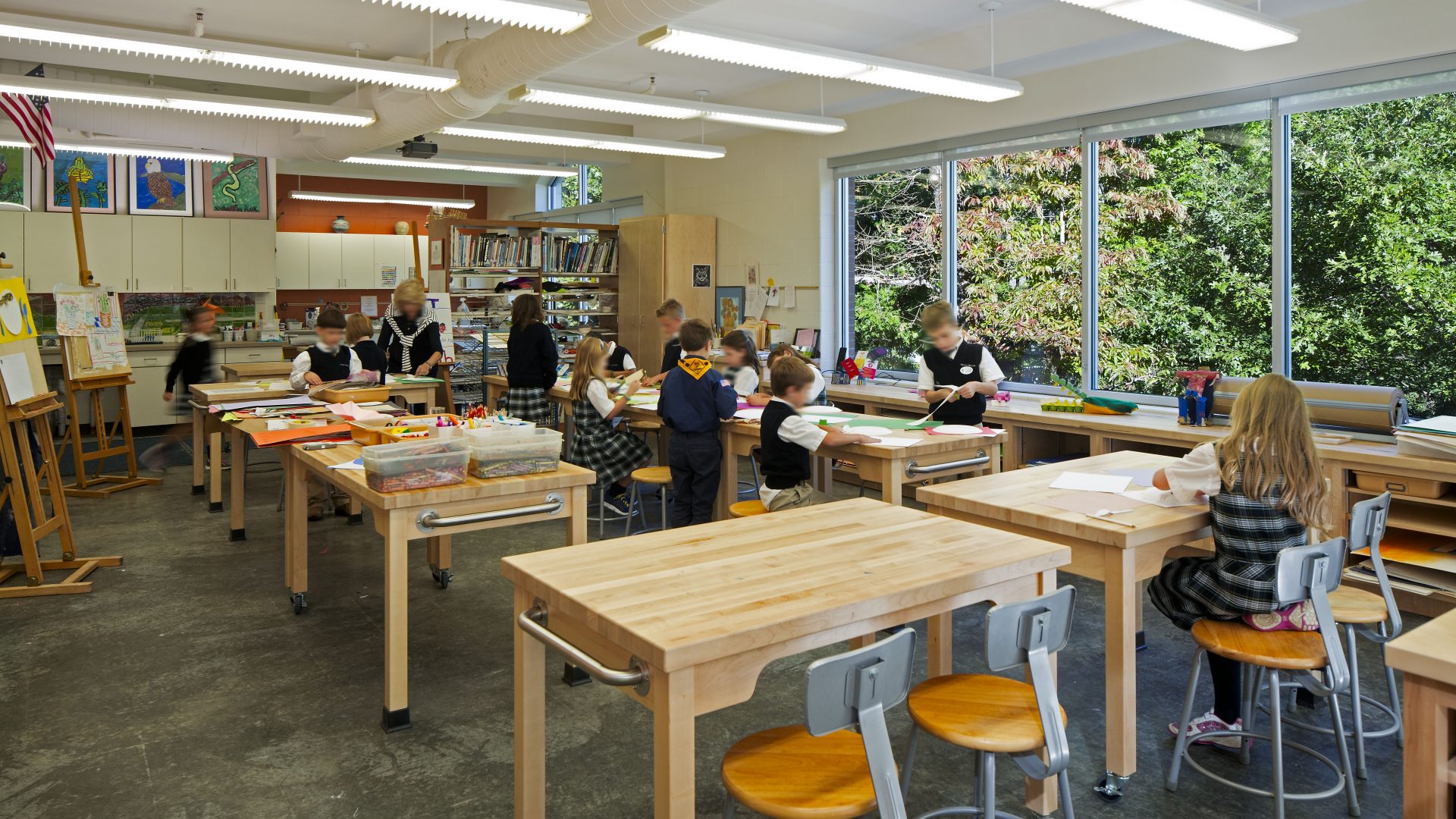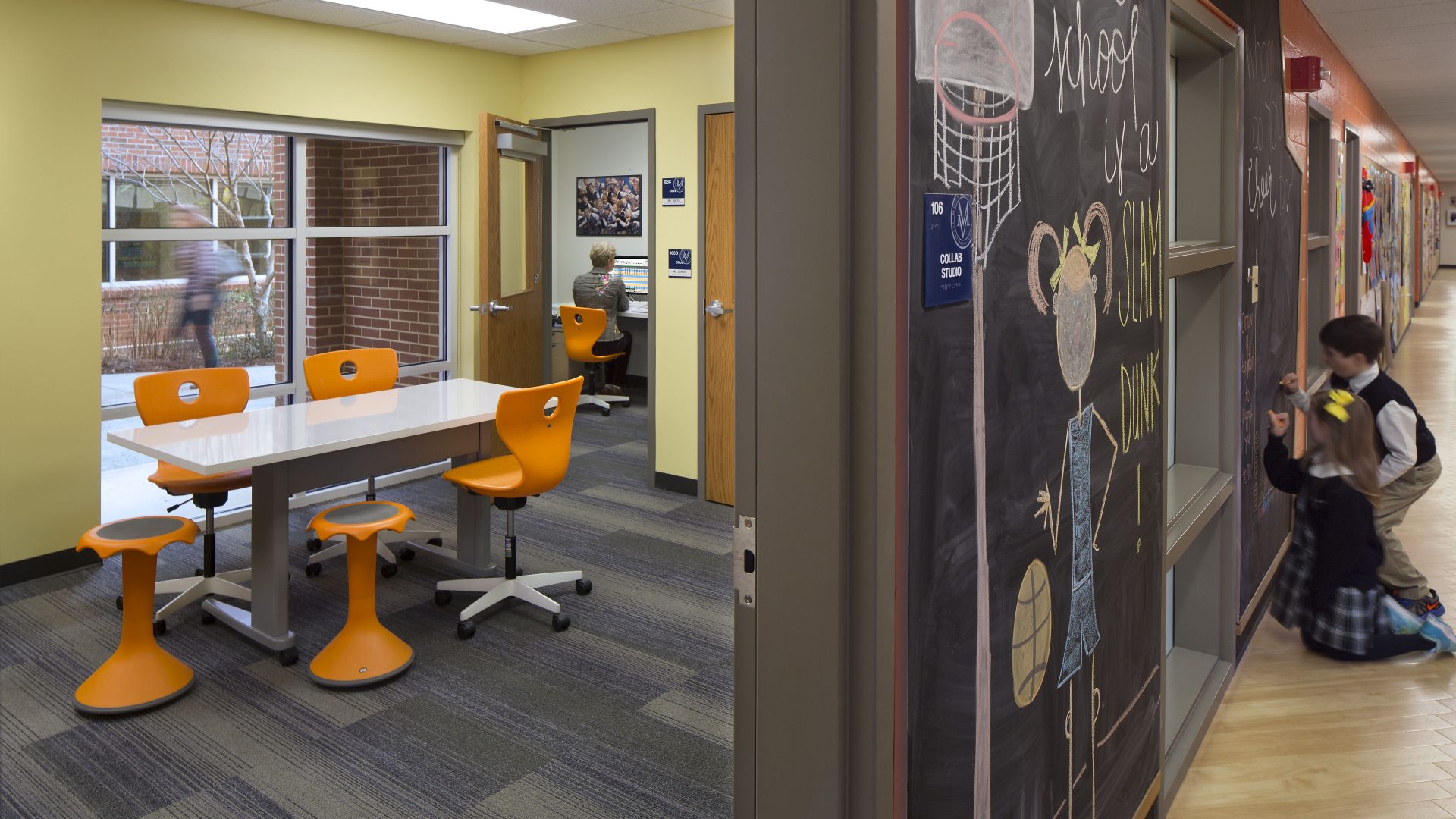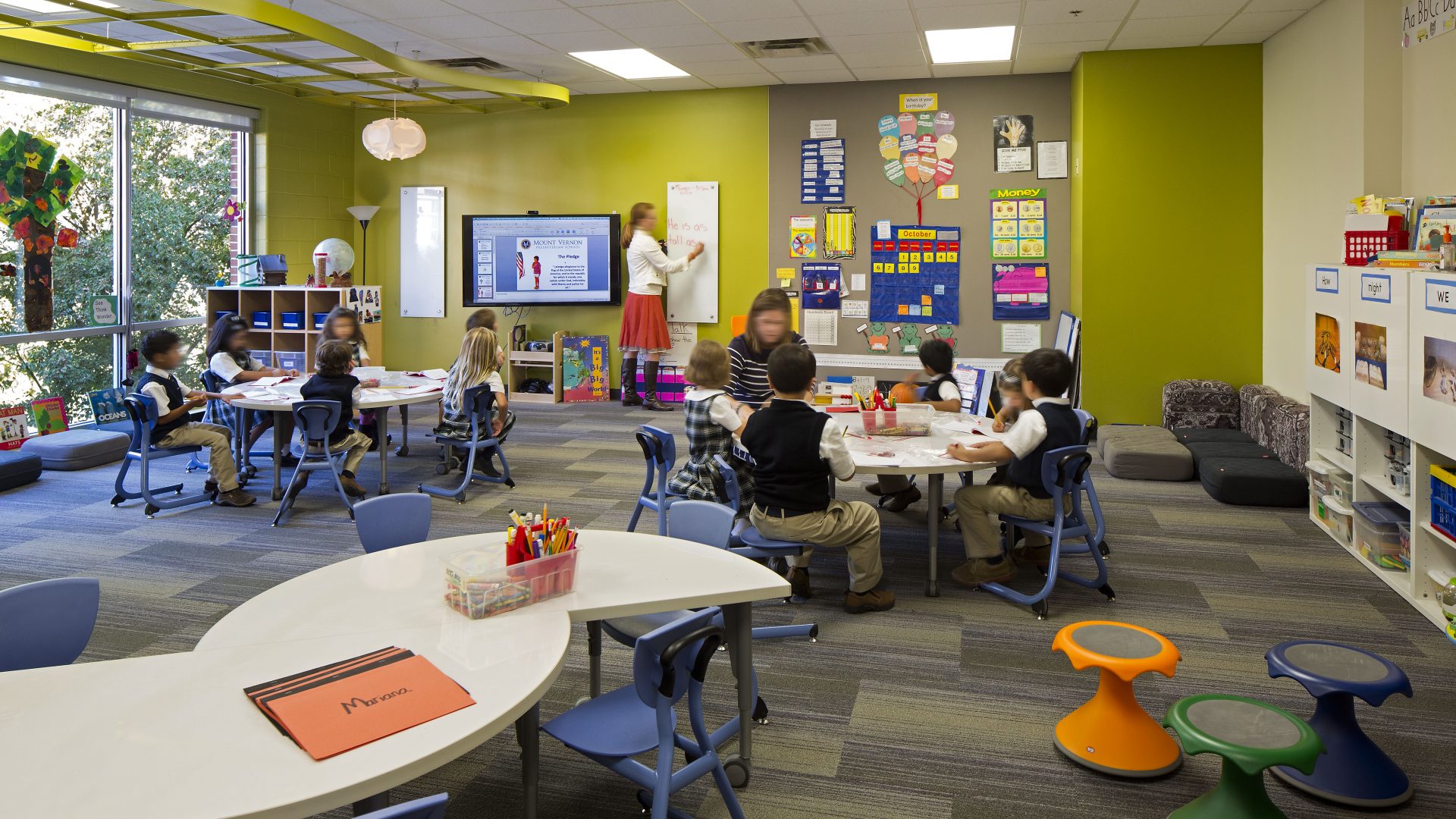 Services
Location
Atlanta, GA
Client
Mount Vernon Presbyterian School
Year
Multiple Phases
More Work