MPCS Geier Hall Upper School & Dining Commons
Mt. Pisgah Christian School
Academic / Institutional
Johns Creek, GA | 49,500 sf
Providing an environment for upper school students and staff that speaks to the students' transition to college and university settings was the focus for Geier Hall.
Mt. Pisgah Christian School's Geier Hall provides students with three levels of state-of-the-art space designed to maximize instruction, collaboration, creative expression and fellowship. Important aspects of these experiences include self-directed learning, access to collaborative space, technology and environments that allow reconfiguration for the various pedagogies expressed in a higher educational environment. The main level houses the innovative Learning Engagement Center (LEC) while the lower level features the multi-use student commons that offers a dining hall, server, the Patriot Café and performance space equipped with a large stage.
Noteworthy: The LEC provides students access to technology and expert resources, with embedded areas throughout the circulation spaces to encourage both structured and serendipitous encounters.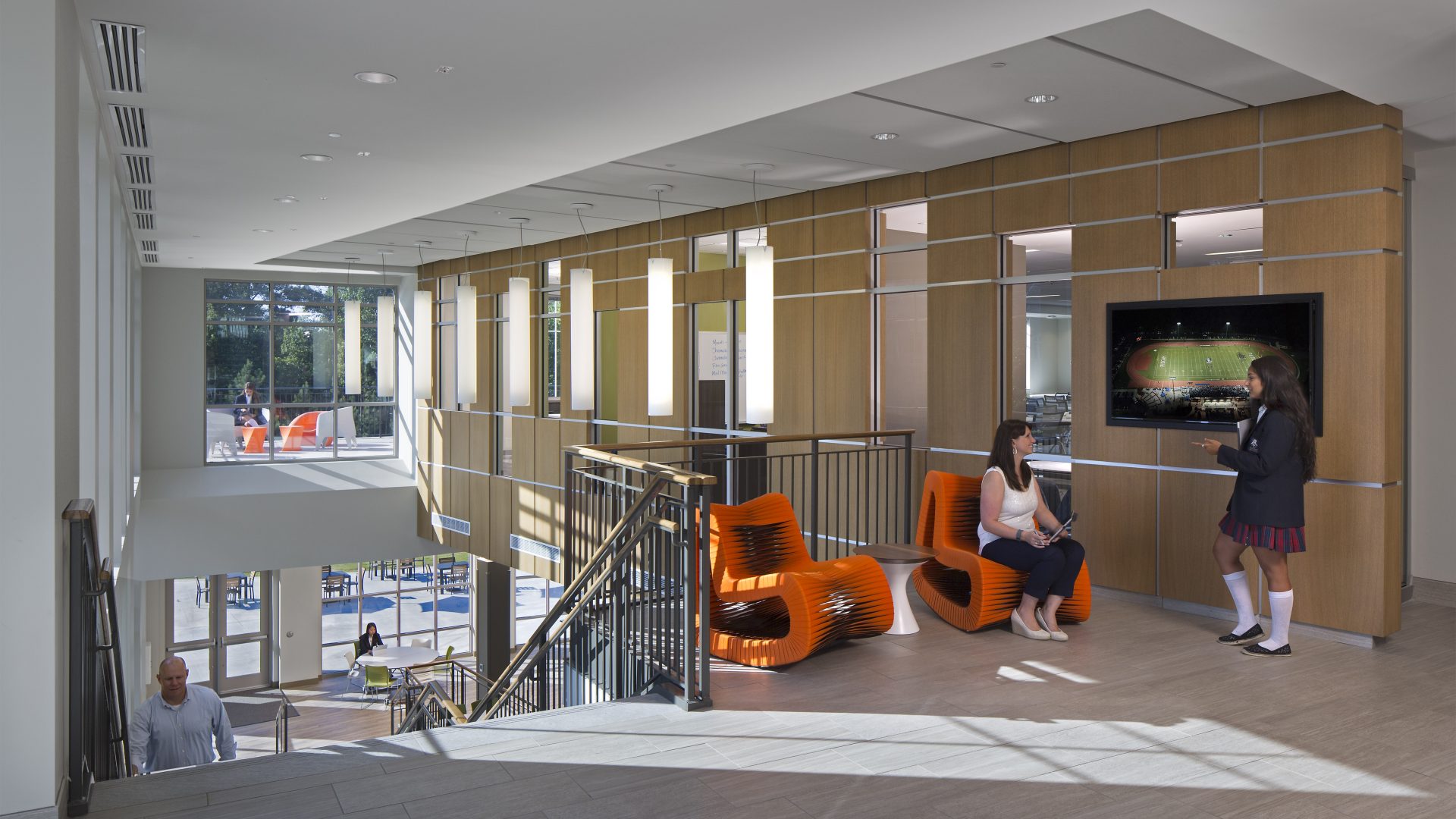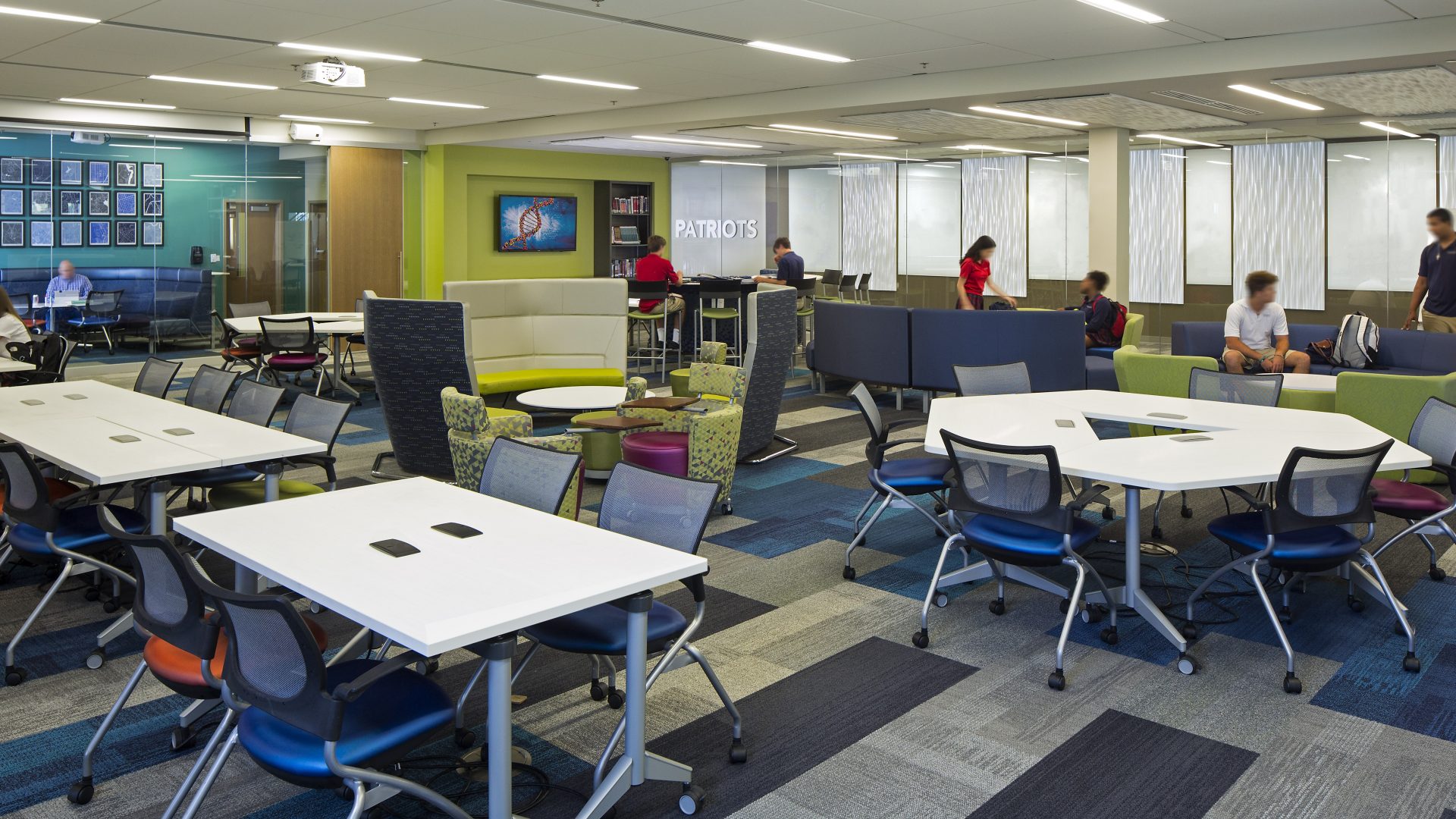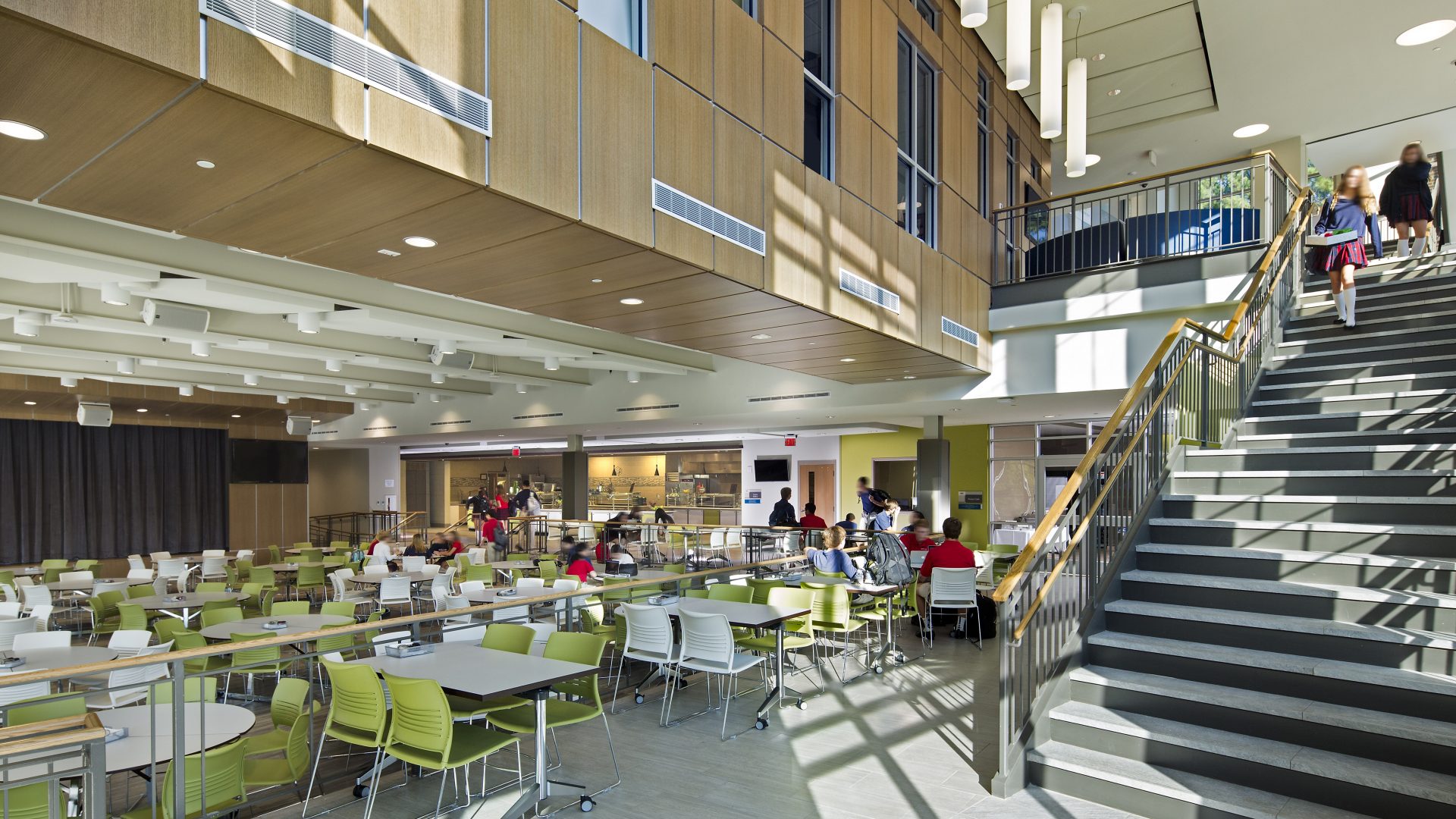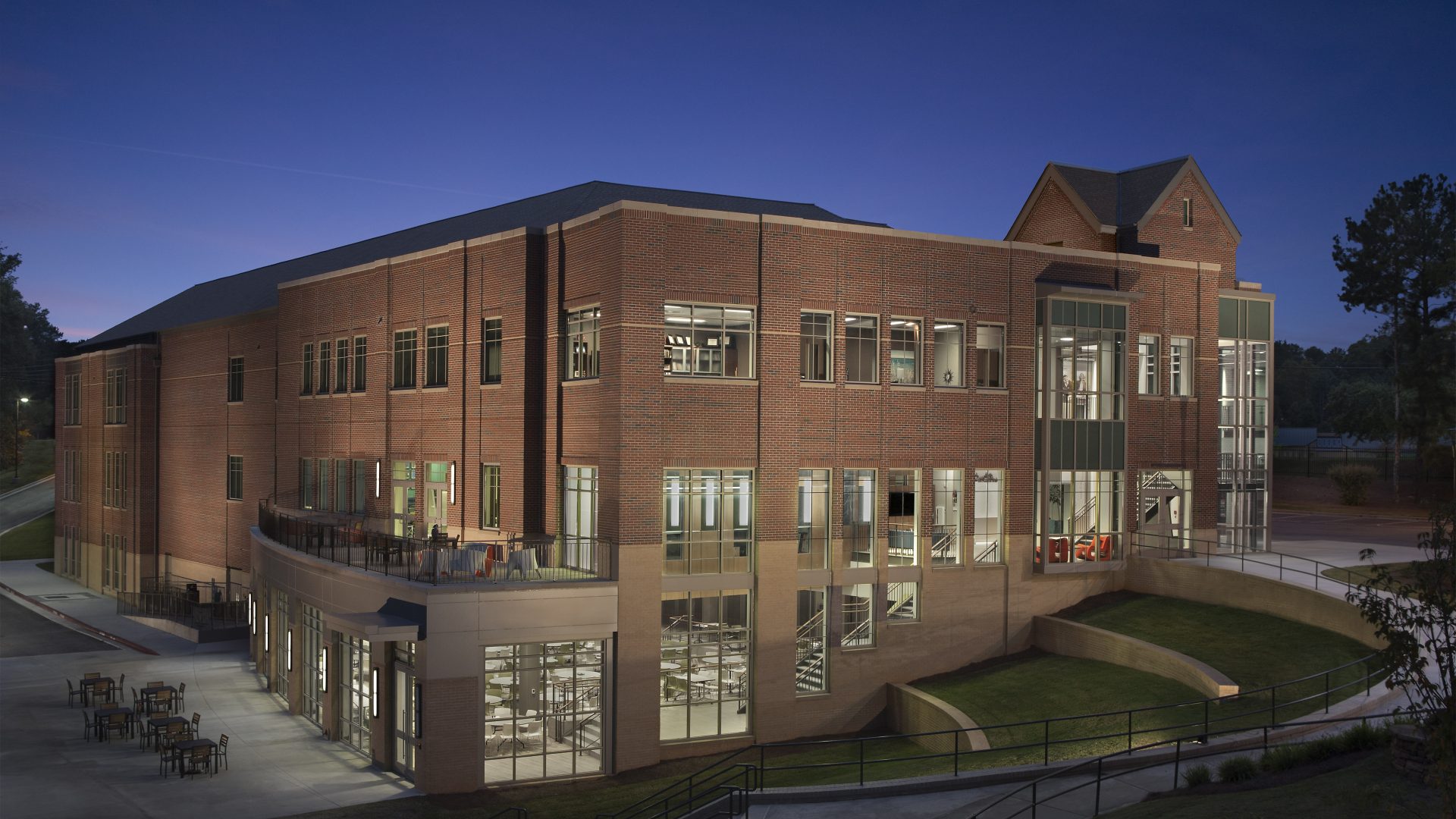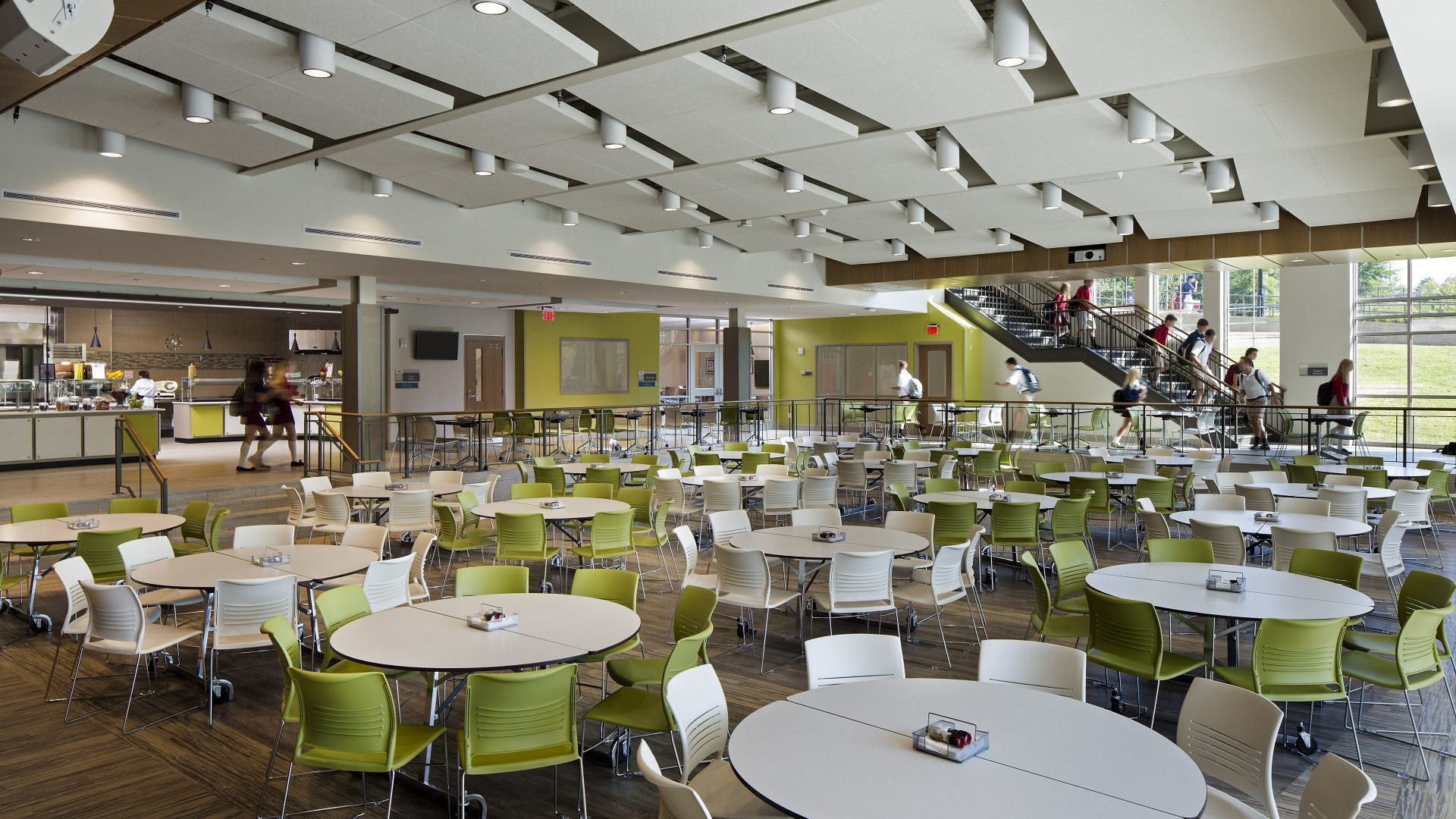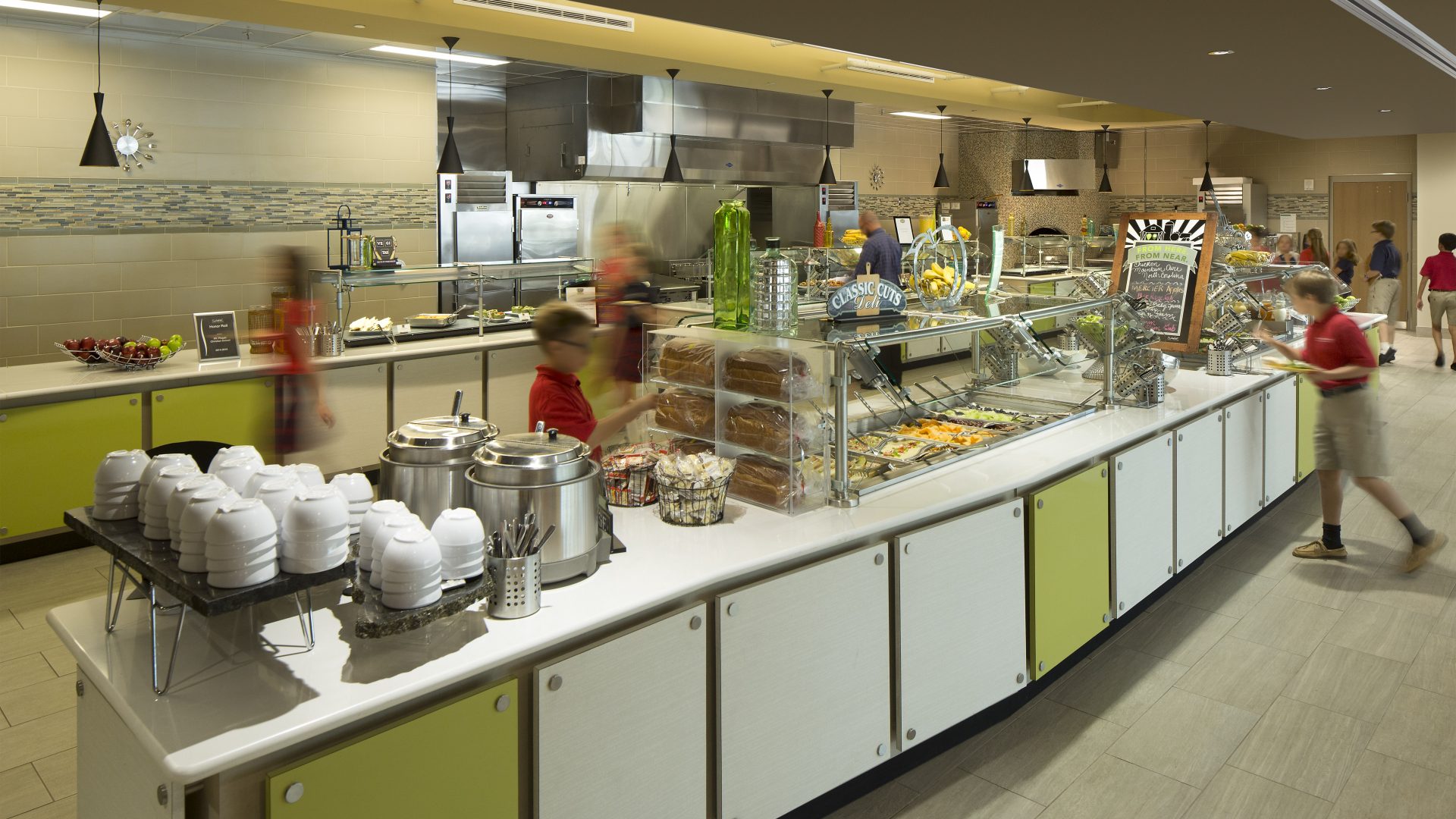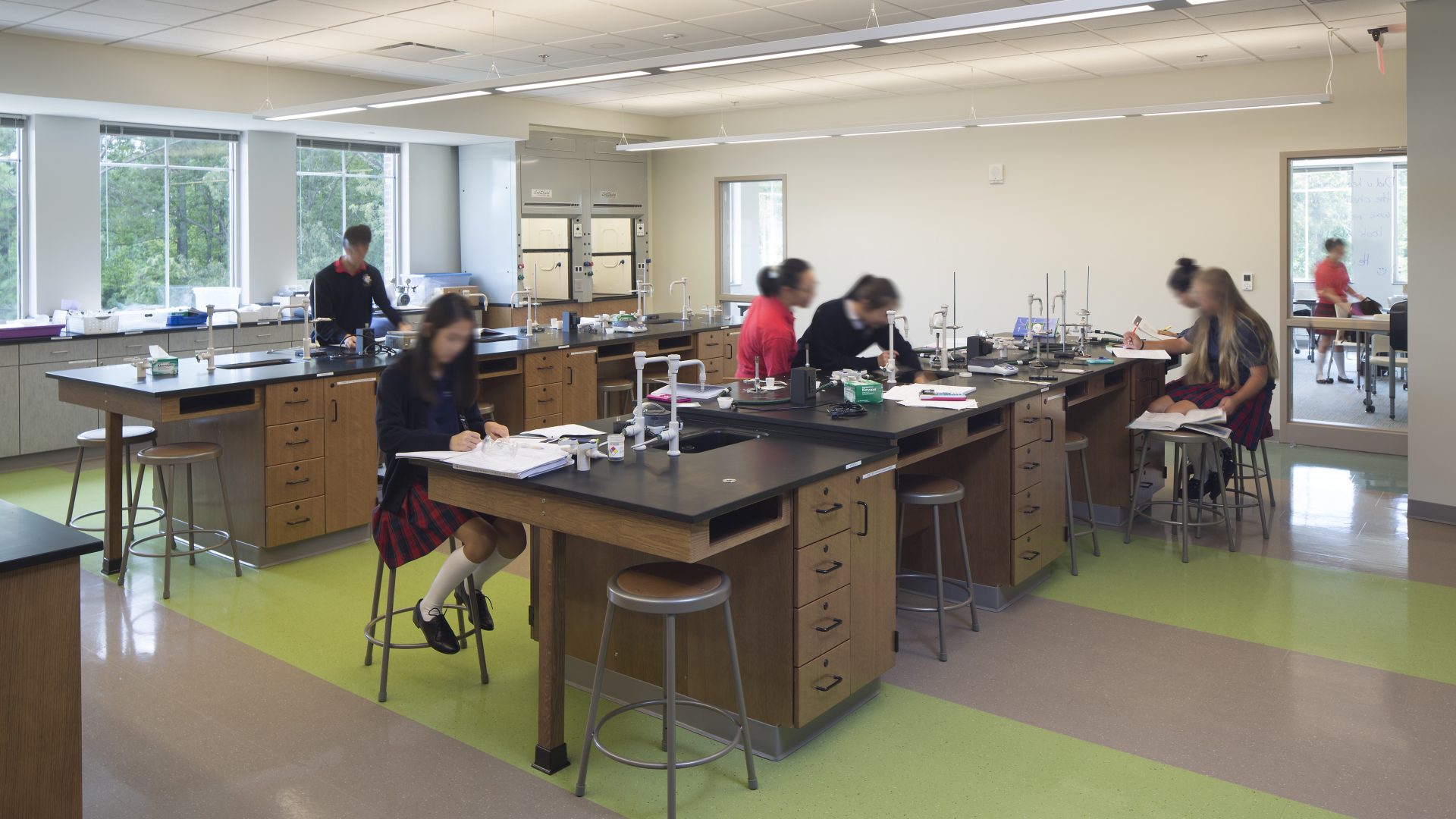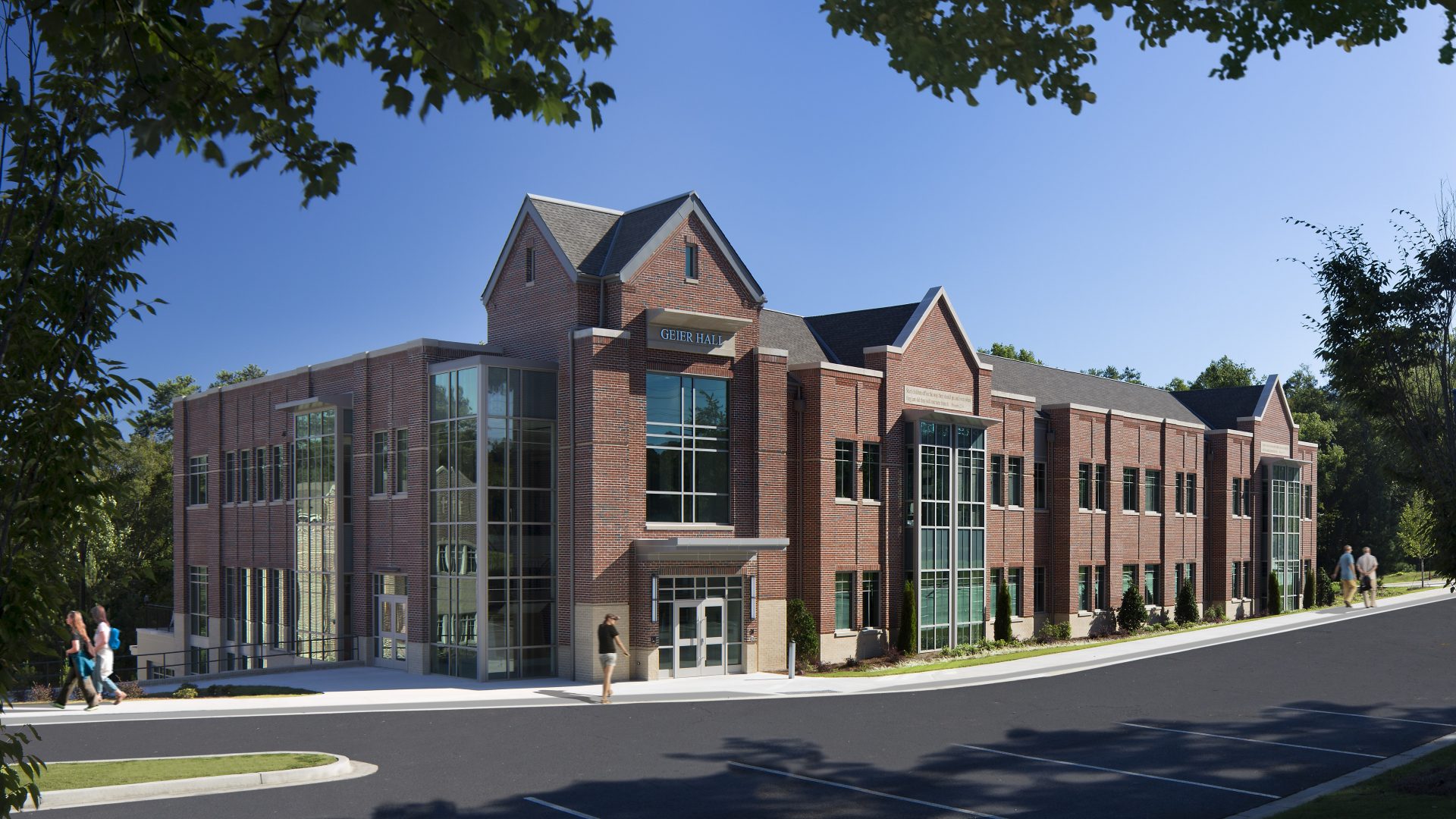 Services
Location
Johns Creek, GA
Client
Mt. Pisgah Christian School
Size
49,500 SF
Year
2014