Stuart A. Rose Manuscript, Archives, and Rare Books Library
Emory University
Academic / Institutional
Atlanta, GA | 15,000 sf
Walking through the doors of Emory's newly renovated Manuscript, Archives and Rare Book Library (MARBL), visitors enter a sleek, expansive world of inquiry that has been developing since the school's inception.
Located on the 10th floor of the Robert W. Woodruff Library, the newly renovated Stuart A. Rose MARBL home honors its position as the jewel in the crown of the Woodruff Library, enhancing its ability to offer its cultural capital to the city, region and broader scholarly community. The secure Reading Room, Woodruff Commons and a variety of learning spaces and curated gallery and exhibit areas highlight both the MARBL research process and the MARBL materials themselves. The latest concepts in library technology include multifunctional presentation and learning spaces, digital media tools in the exhibit areas and other digital offerings. MARBL's space reflects clean lines and a timeless elegance and sophistication, while fully responding to the contemporary program needs of a multifaceted manuscript and rare books collection archive.
Noteworthy: The design reflects Emory's sustainability goals and features harvested wood floors and carpets manufactured with high recycled content. Newer technologies in energy-efficient lighting are incorporated throughout the library.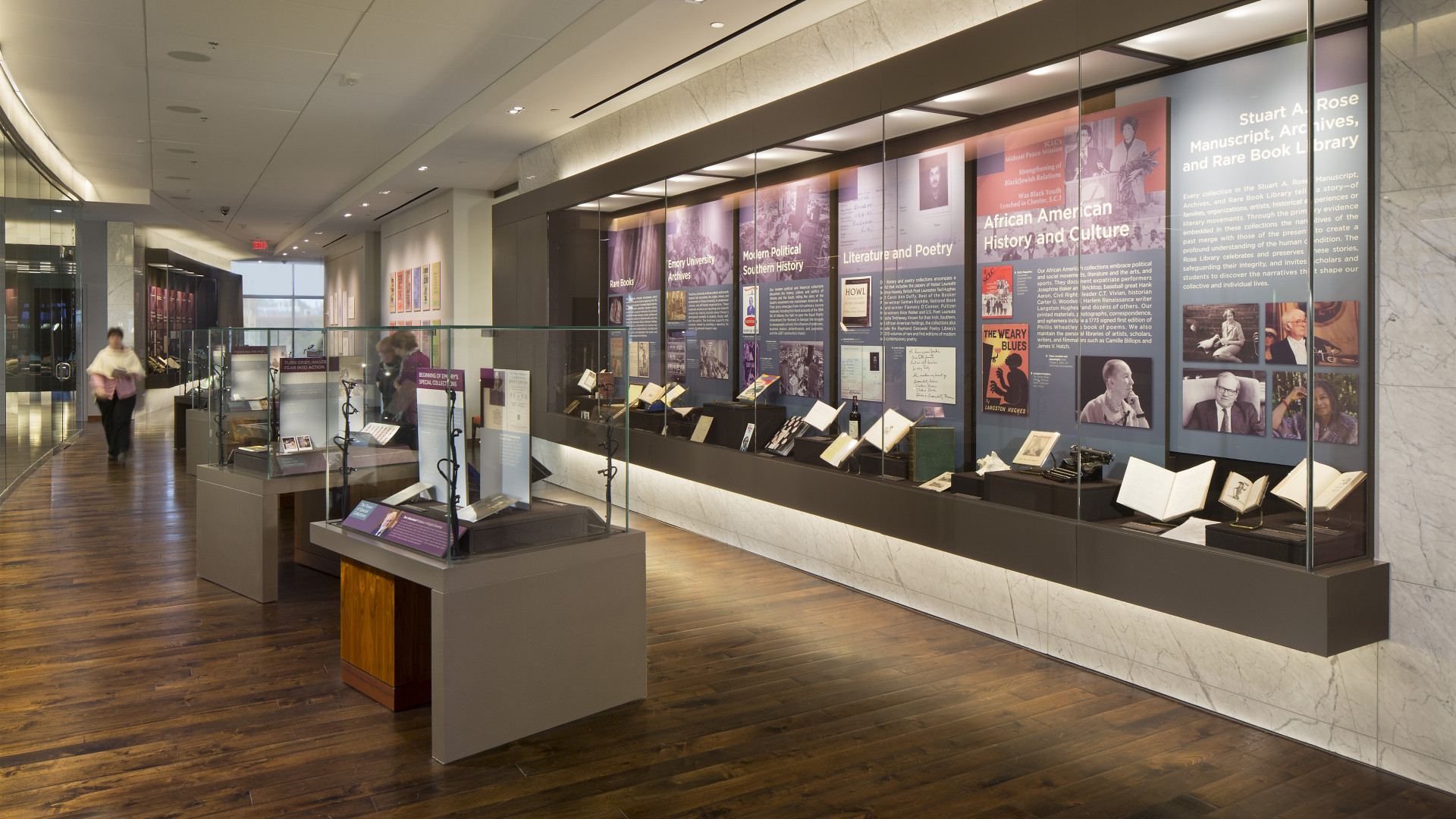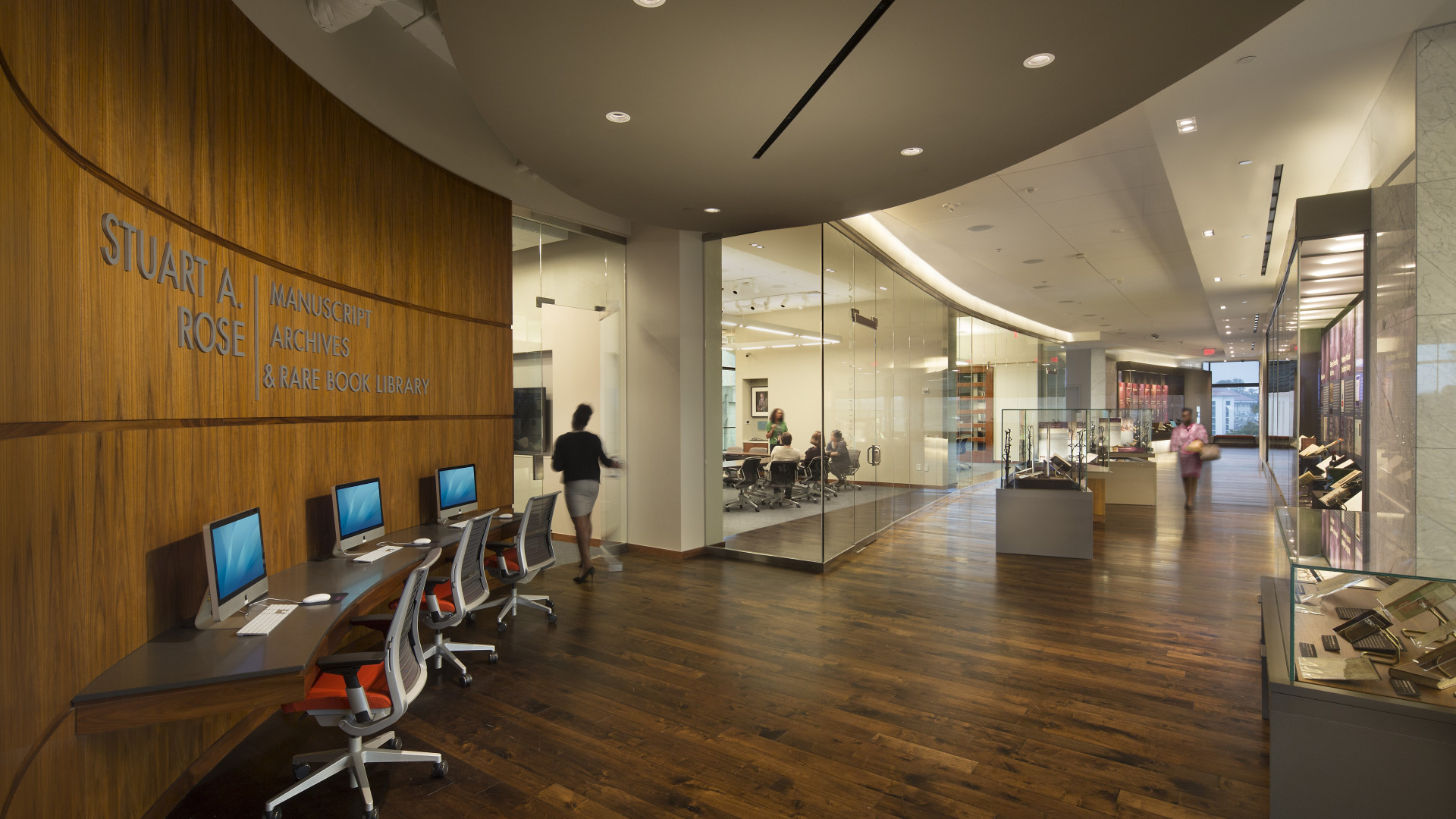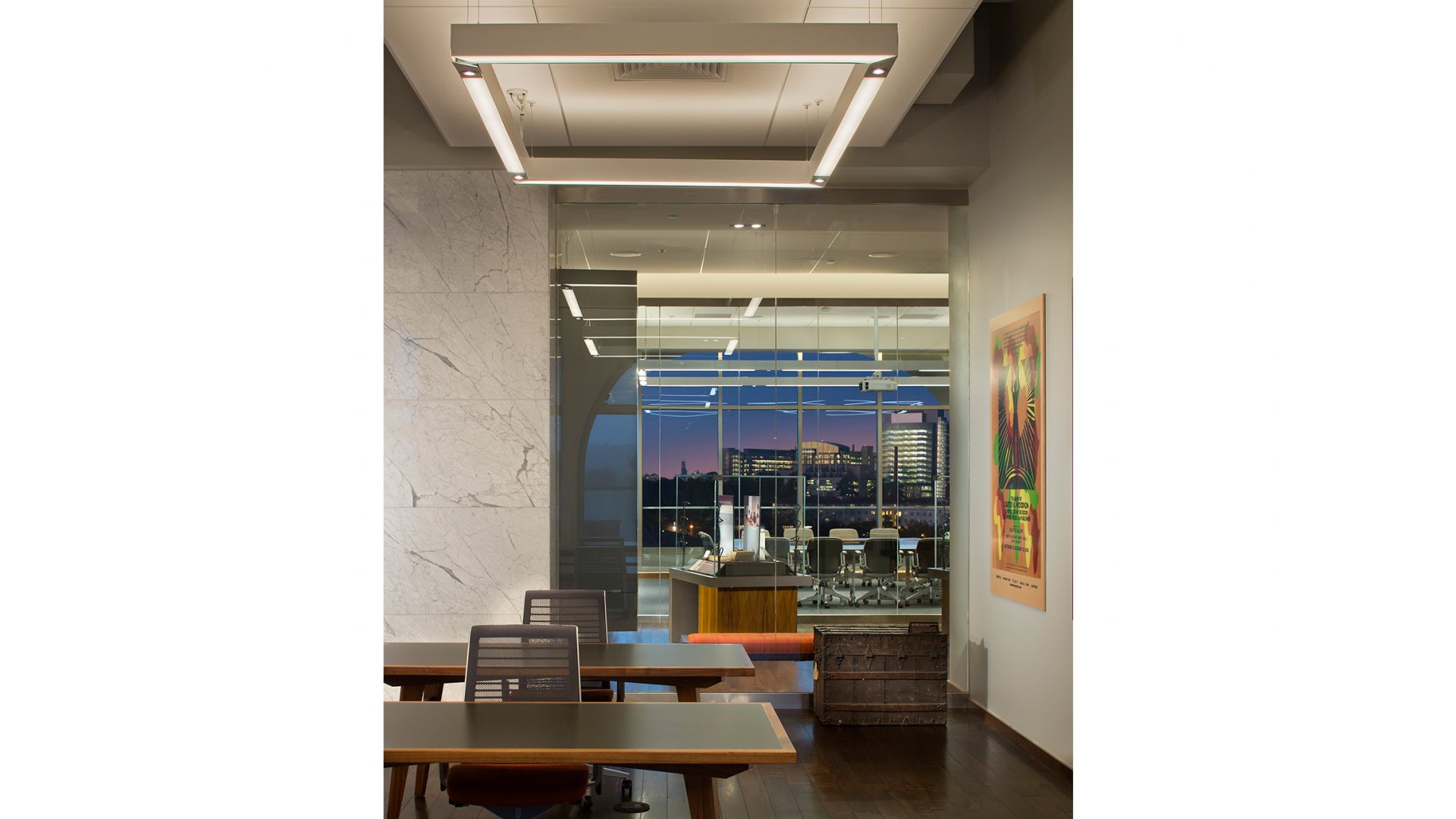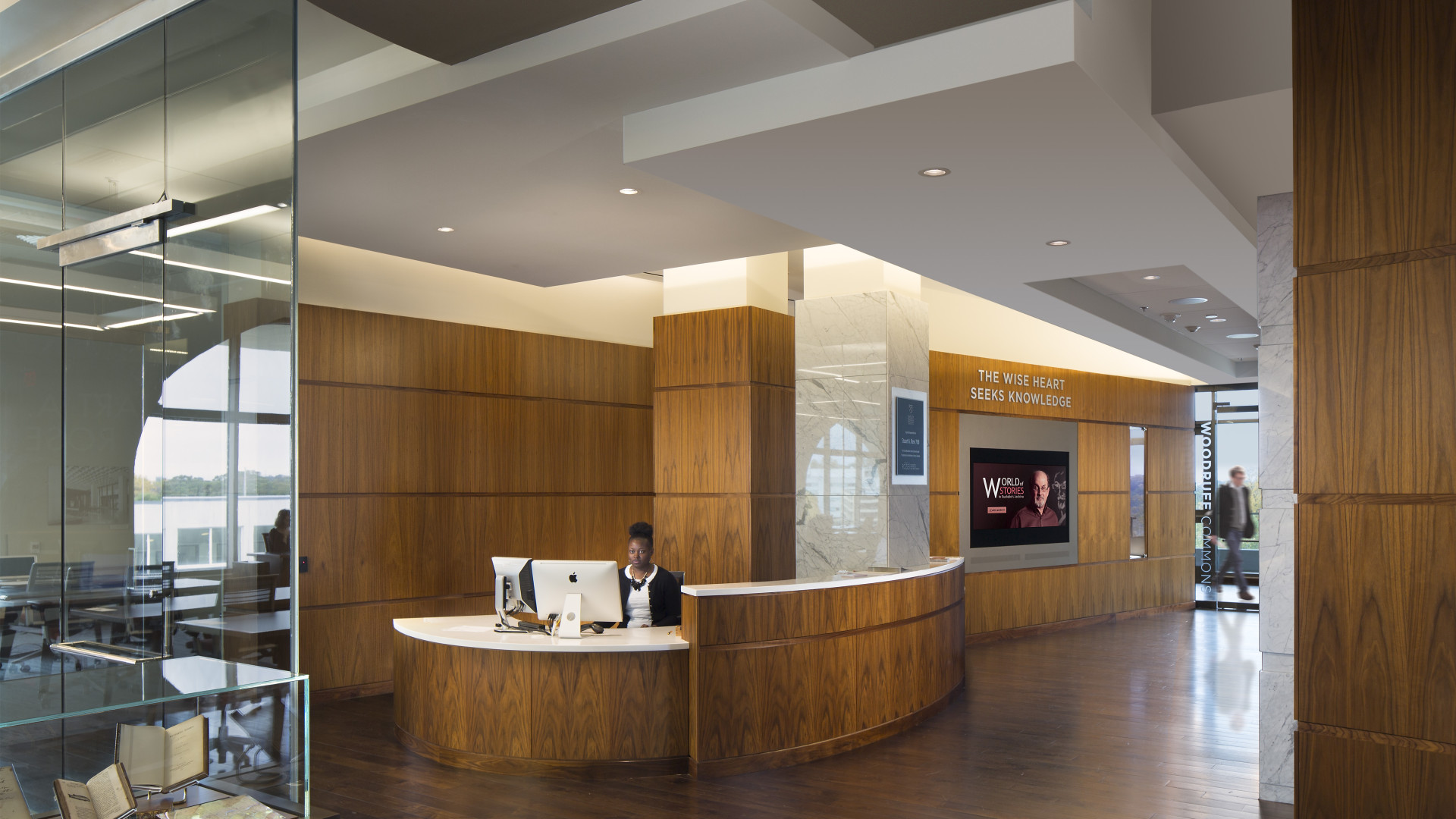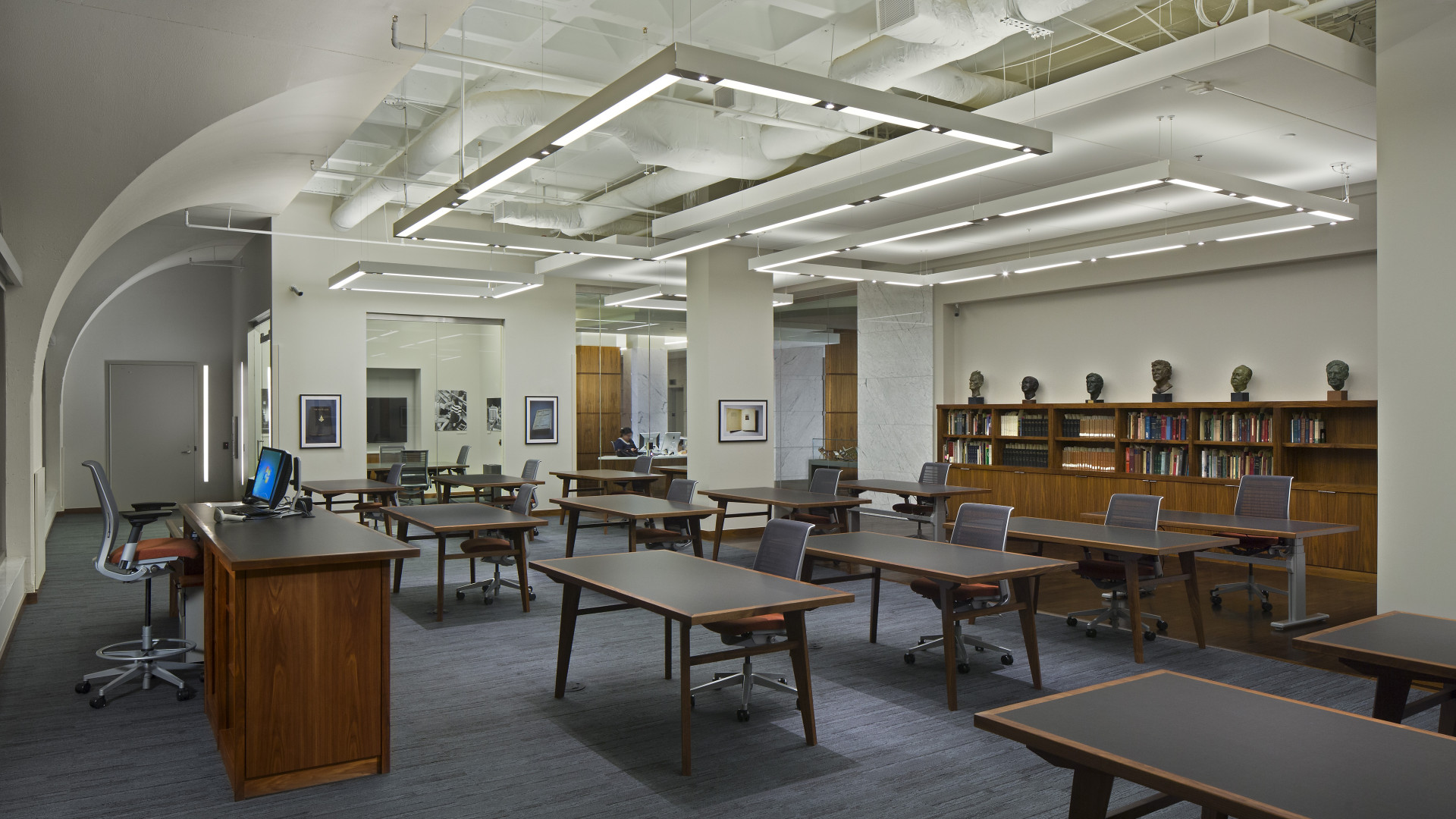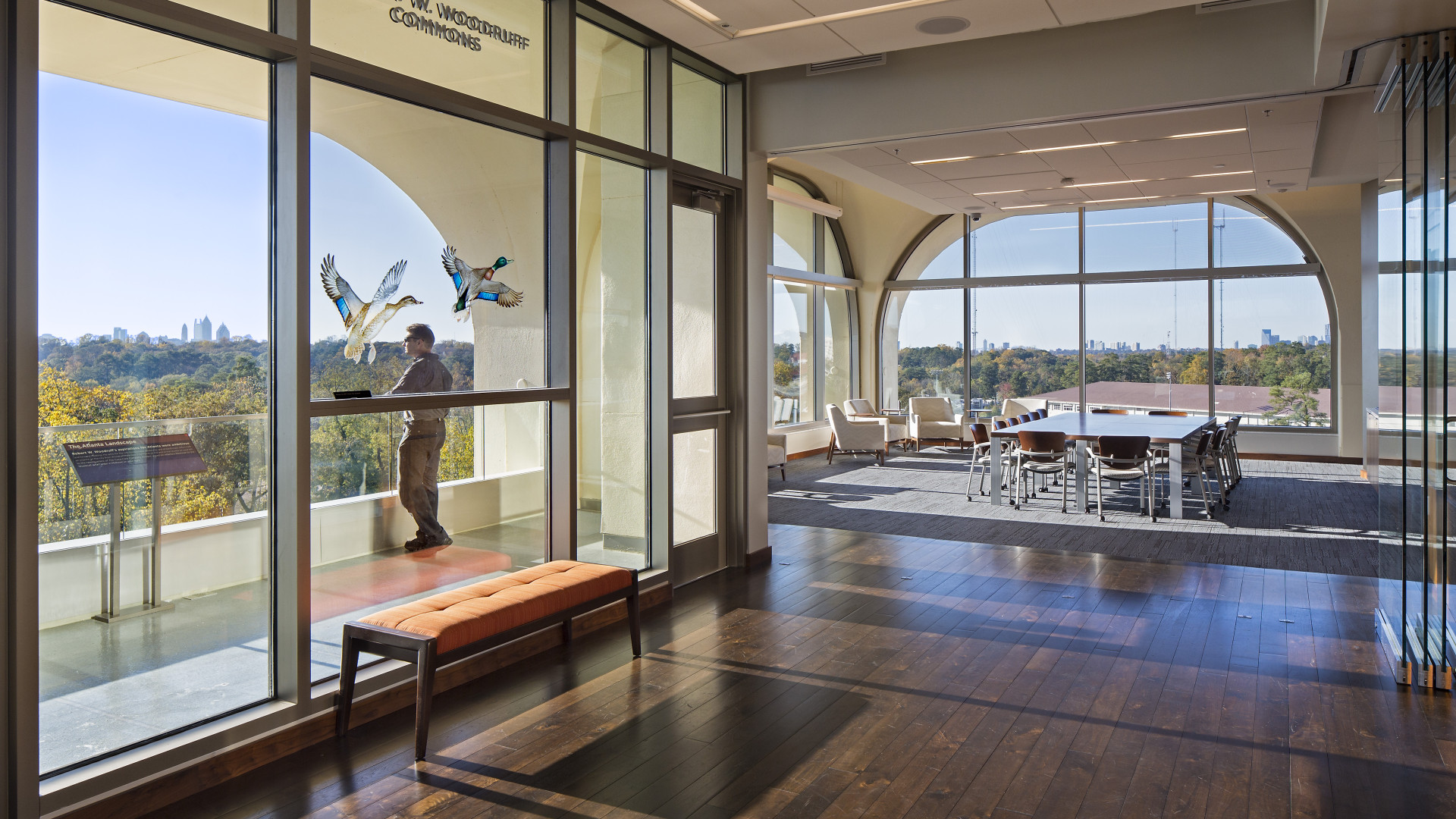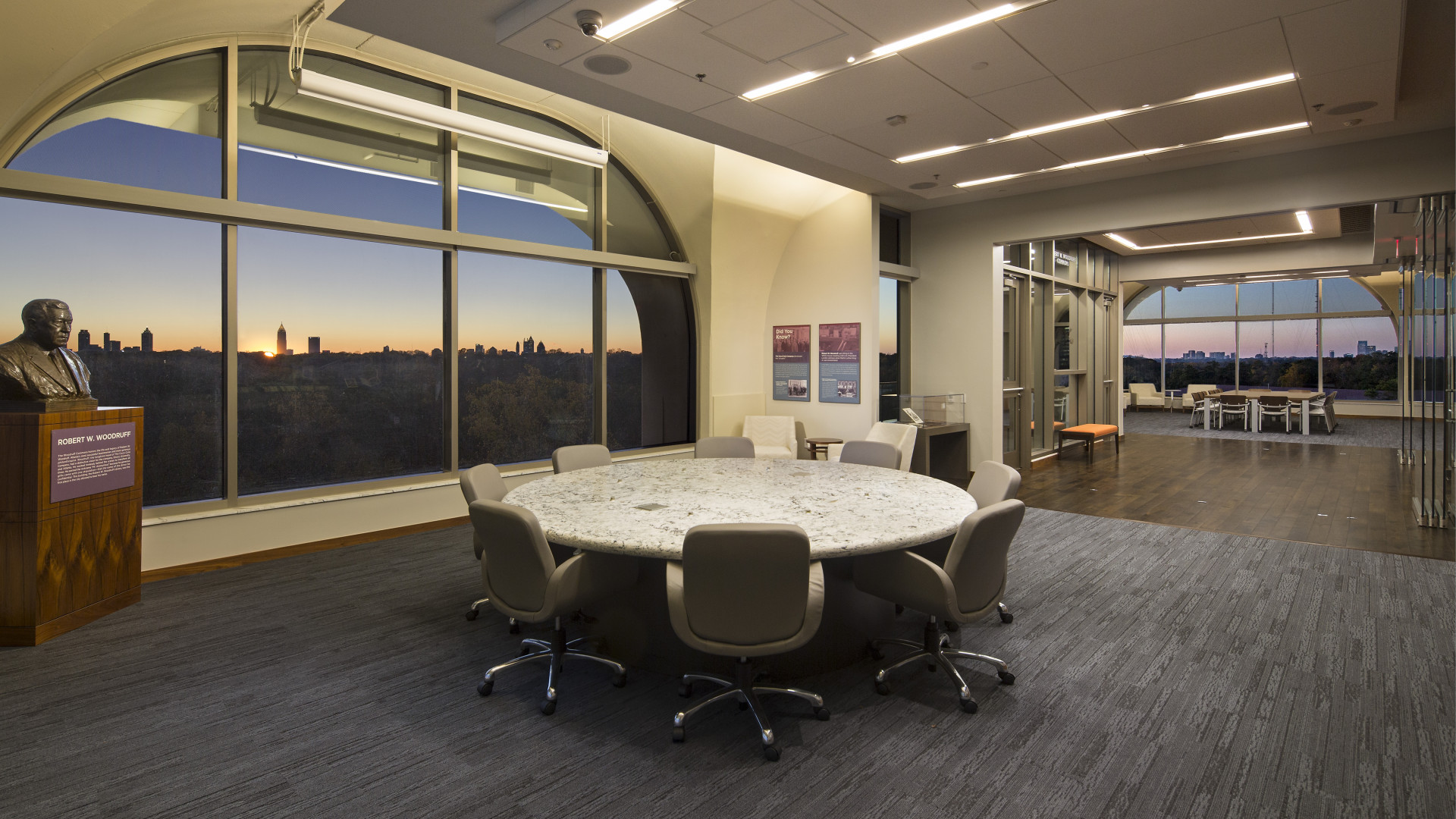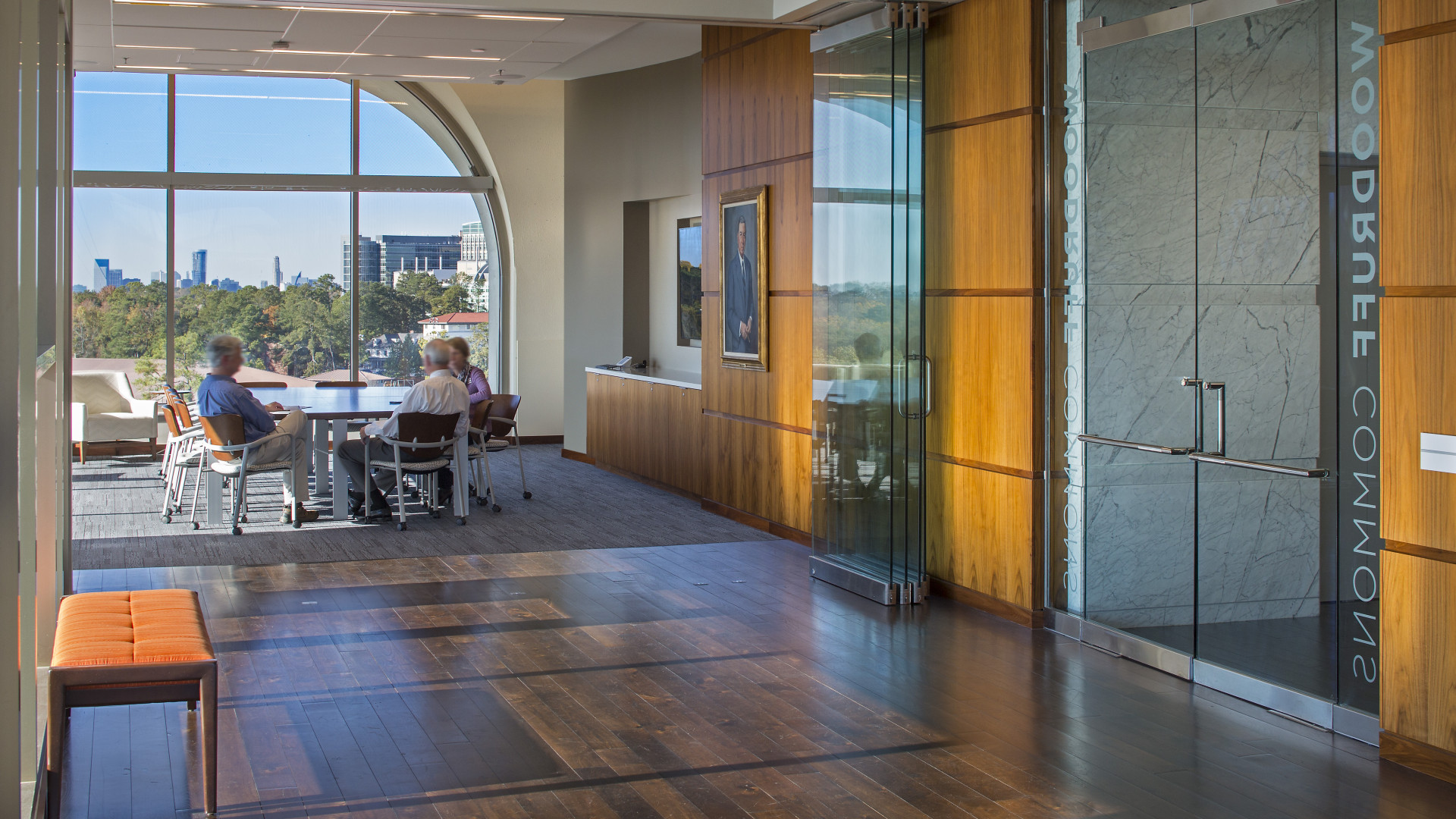 Services
Location
Atlanta, GA
Client
Emory University
Size
15,000 SF
Year
2015
More Work