King & Spalding Childcare Center
King & Spalding
Academic / Institutional
Atlanta, GA | 15,000 SF
CCCA created a safe harbor for the children of King & Spalding's employees, reminiscent of a playful treehouse.
The King & Spalding Childcare Center offers a whimsical facility that accommodates 108 children, featuring graphics and architectural design like decorative steel and glass fencing reminiscent of flowers that cohesively bring a child's imagination alive. This adaptive reuse uses environmentally friendly materials and forms to further embody a nurturing atmosphere. In addition, CCCA renovated and programmed the remaining 40,000-SF of the building to accommodate both the Tort and Environmental Litigation departments, as well as senior management level office spaces.
Noteworthy: CCCA's renovation of King & Spalding's office spaces included the improvement of the interdepartmental circulation, improving workflow and allowing flexible space for expansion.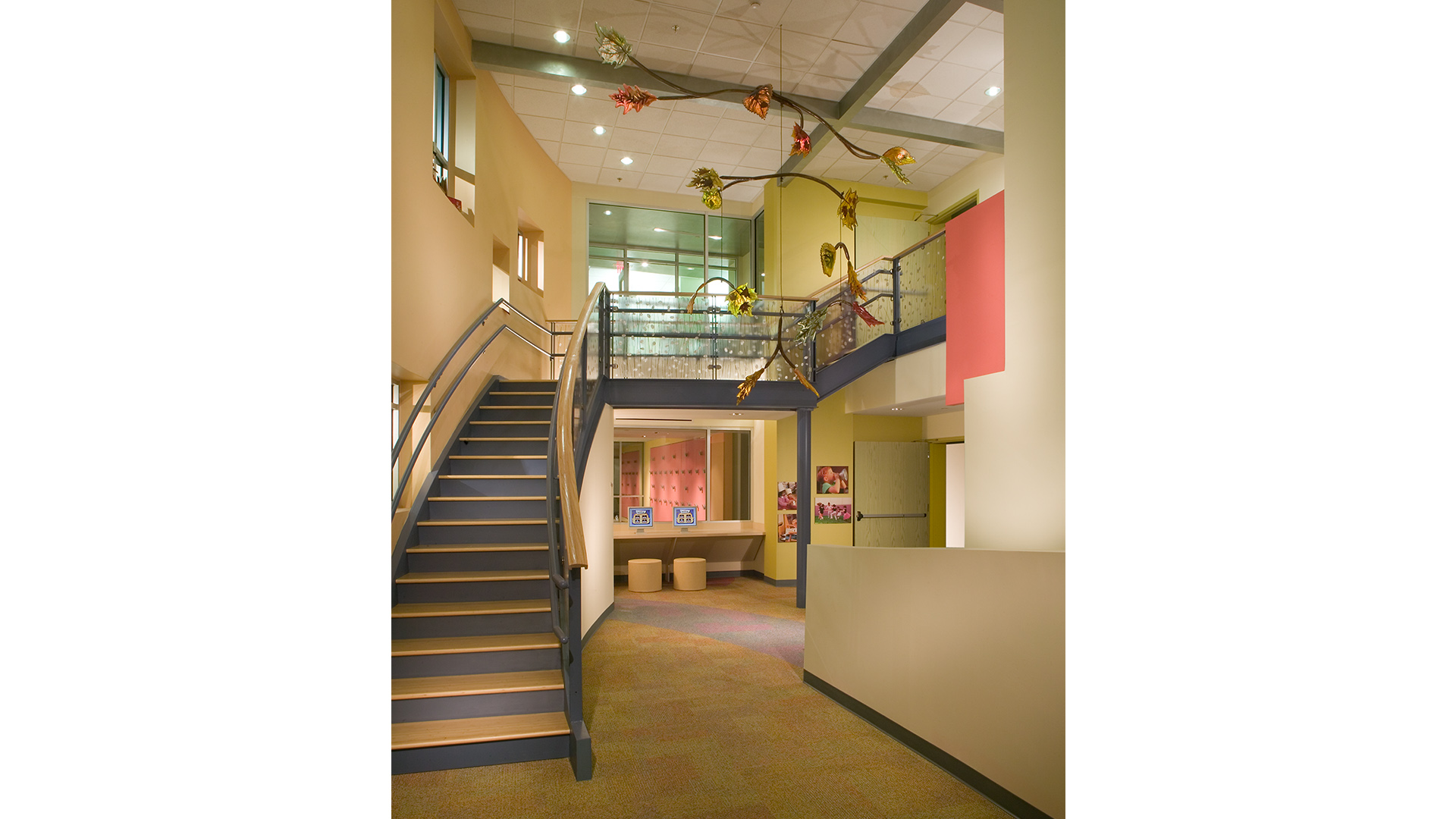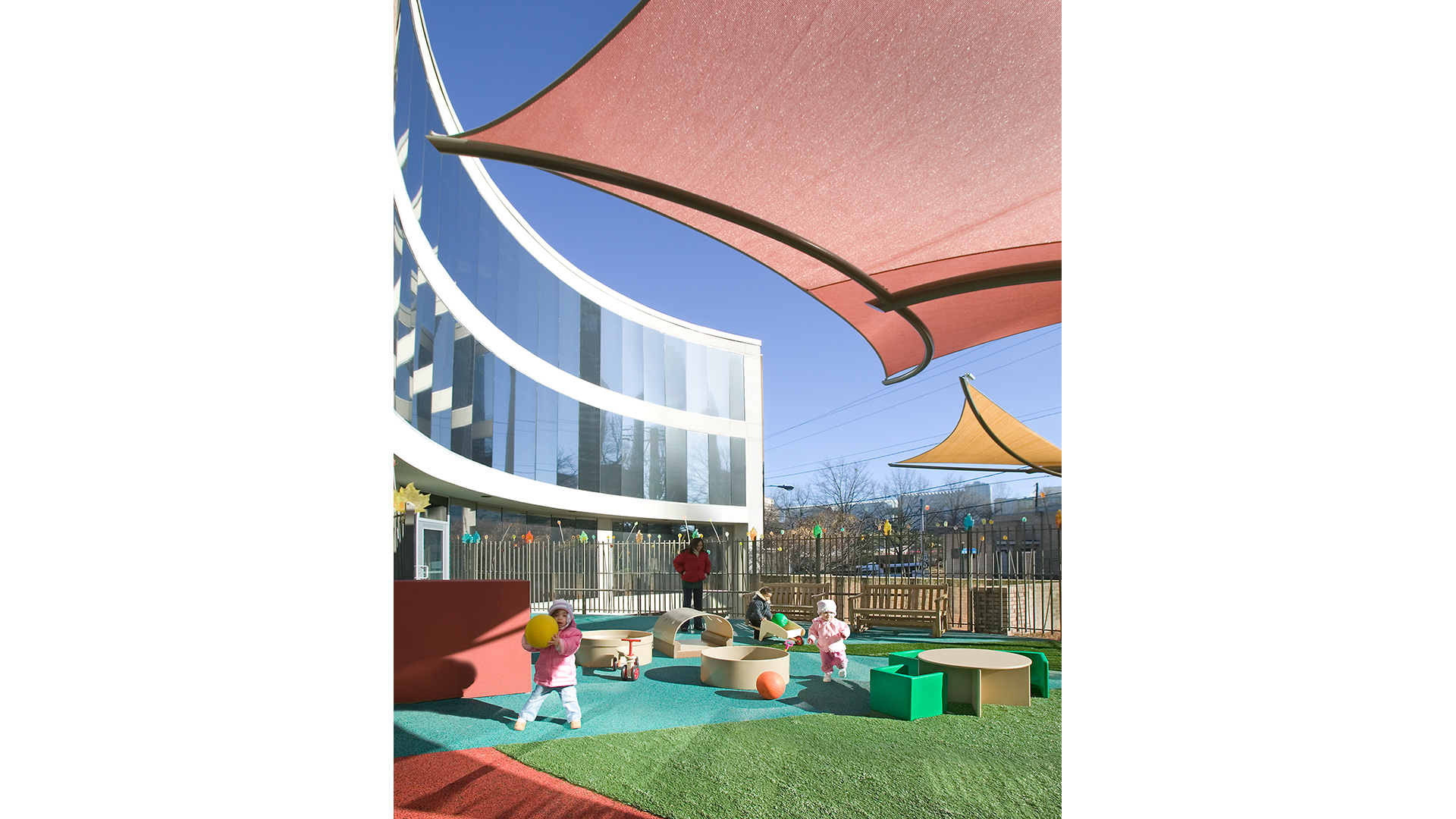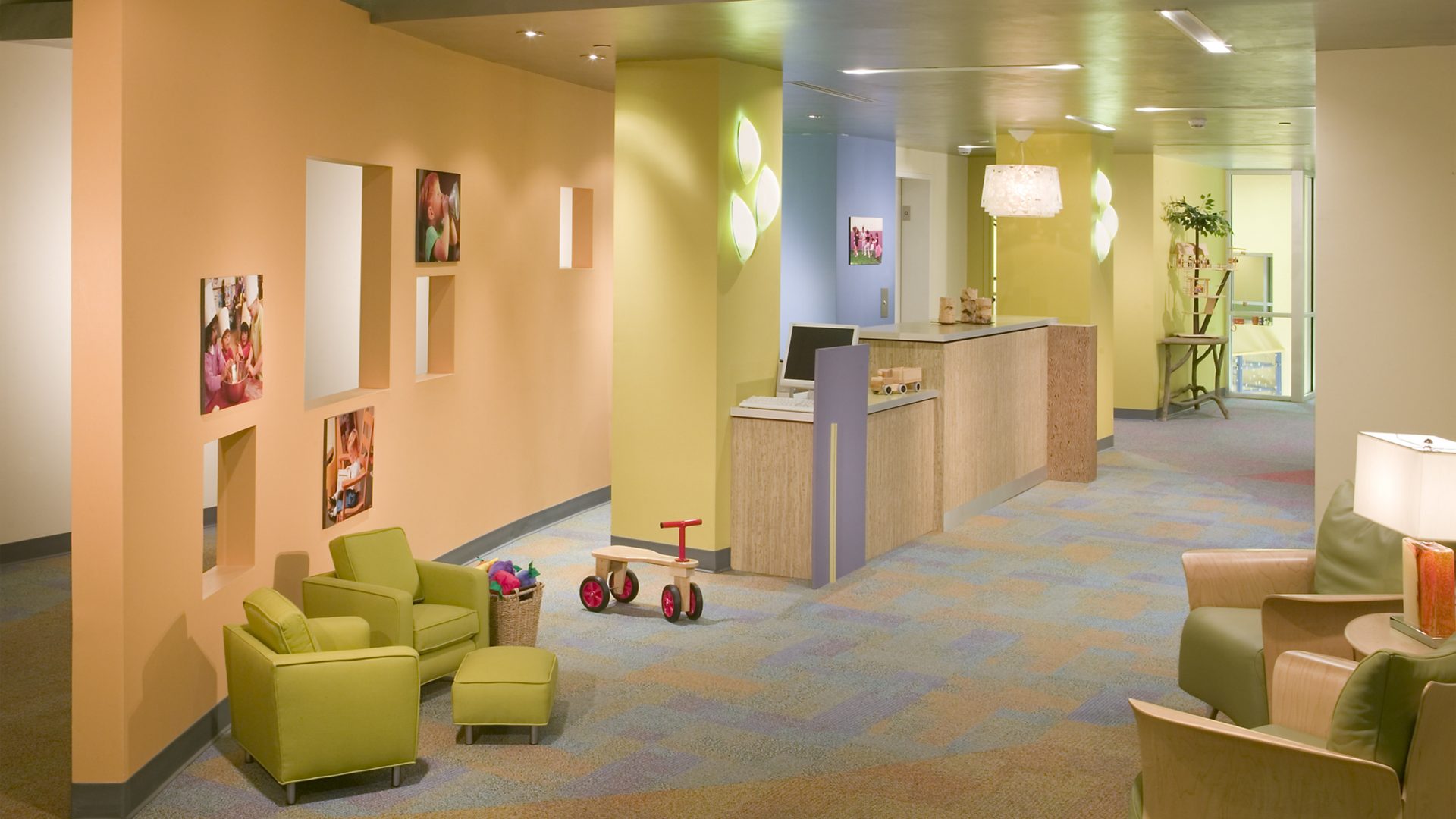 Services
Location
Atlanta, GA
Client
King & Spalding
Size
15,000 SF
Year
2007