GSU Collaborative University Research & Visualization Environment
Georgia State University
Academic / Institutional
Atlanta, GA | 3,300 sf
CURVE can be described as a space that emerged from the ashes and provides a glimpse of the future in research.
Many projects start with an idea, but Georgia State's CURVE began as a visionary dream that aspired to pursue a flexible space and program and has become an established showcase for technology at the forefront of research methodology. By removing interior walls, molding space with vibrant colors and allowing natural light in, the design team created an energetic environment with diverse technology that flows between individual learning and collaboration.
Noteworthy: This technology includes immersive, large-scale displays equipped with interactive touch. The most innovative piece of the technology package is the interactWall, a state-of-the-art, 24-foot-wide, touch-enabled video wall designed to support collaborative visual and data-rich research.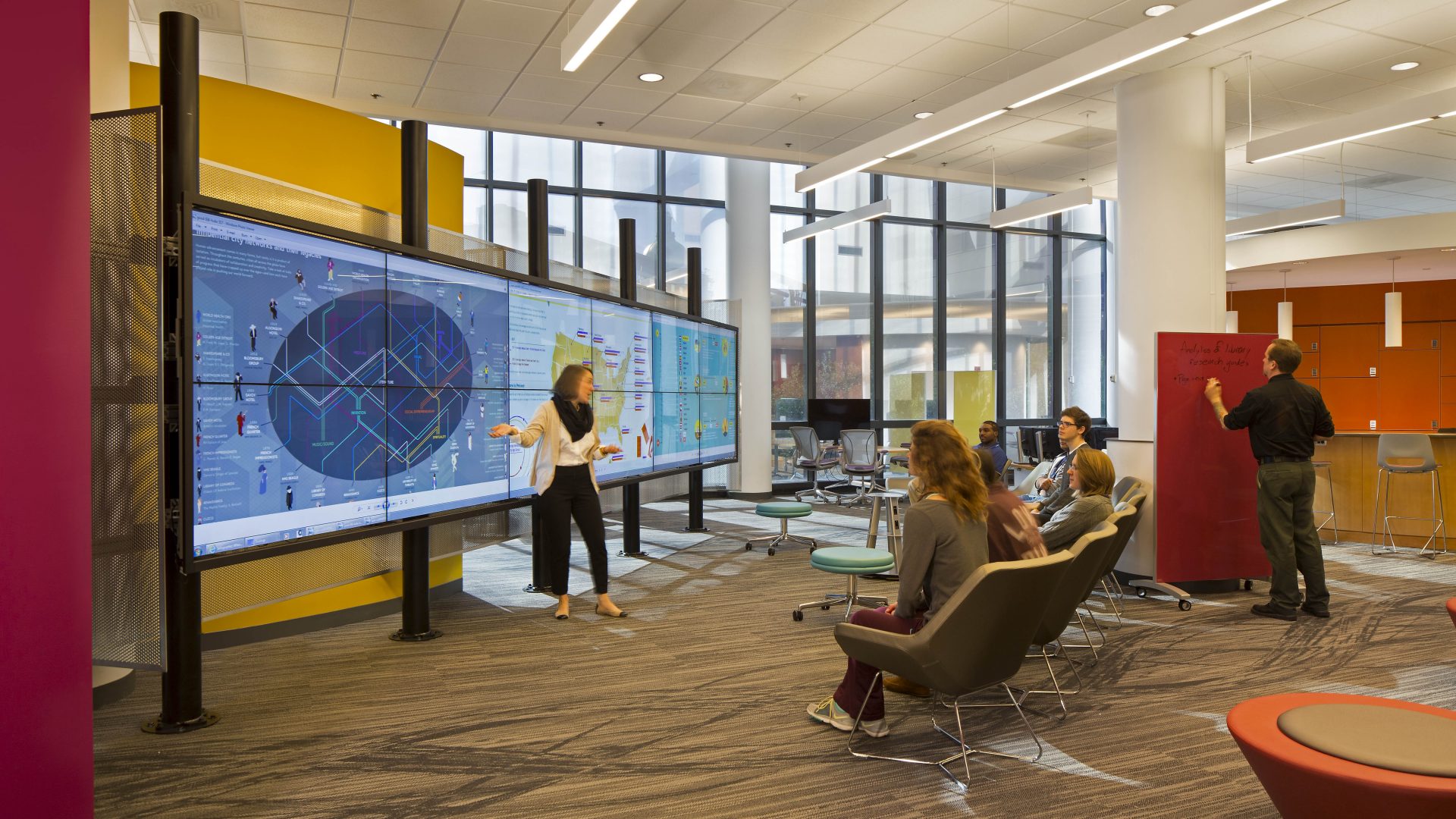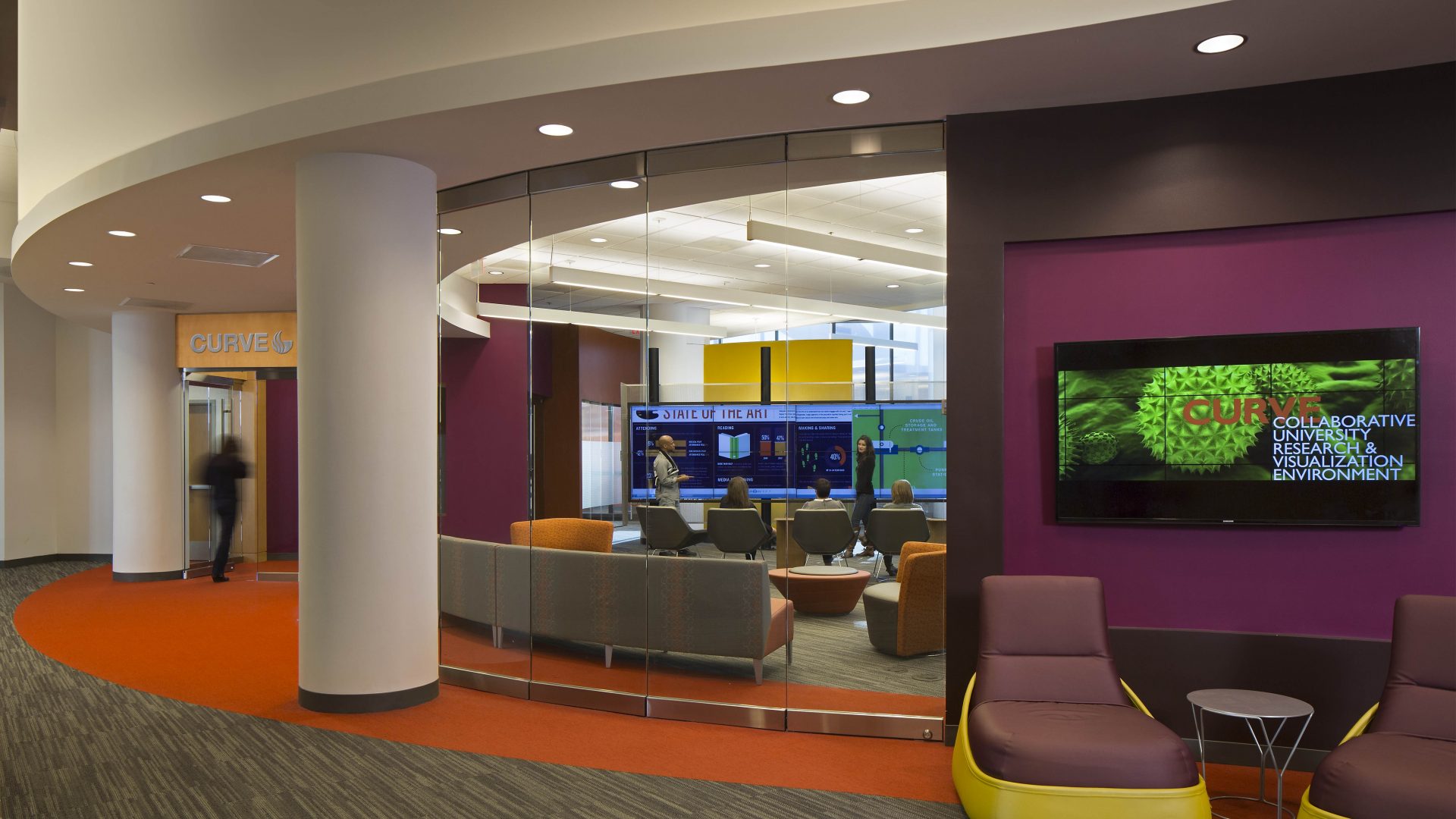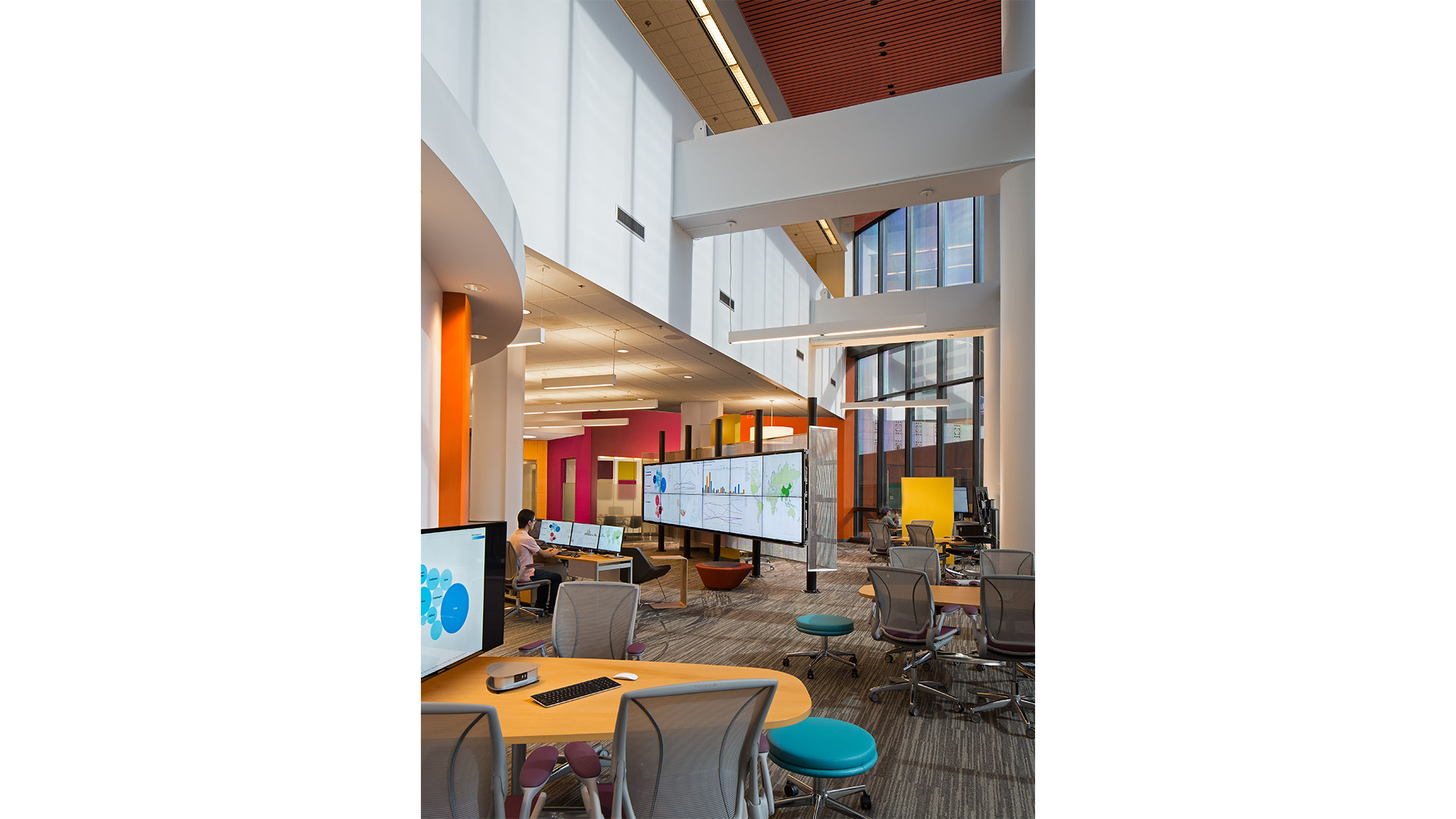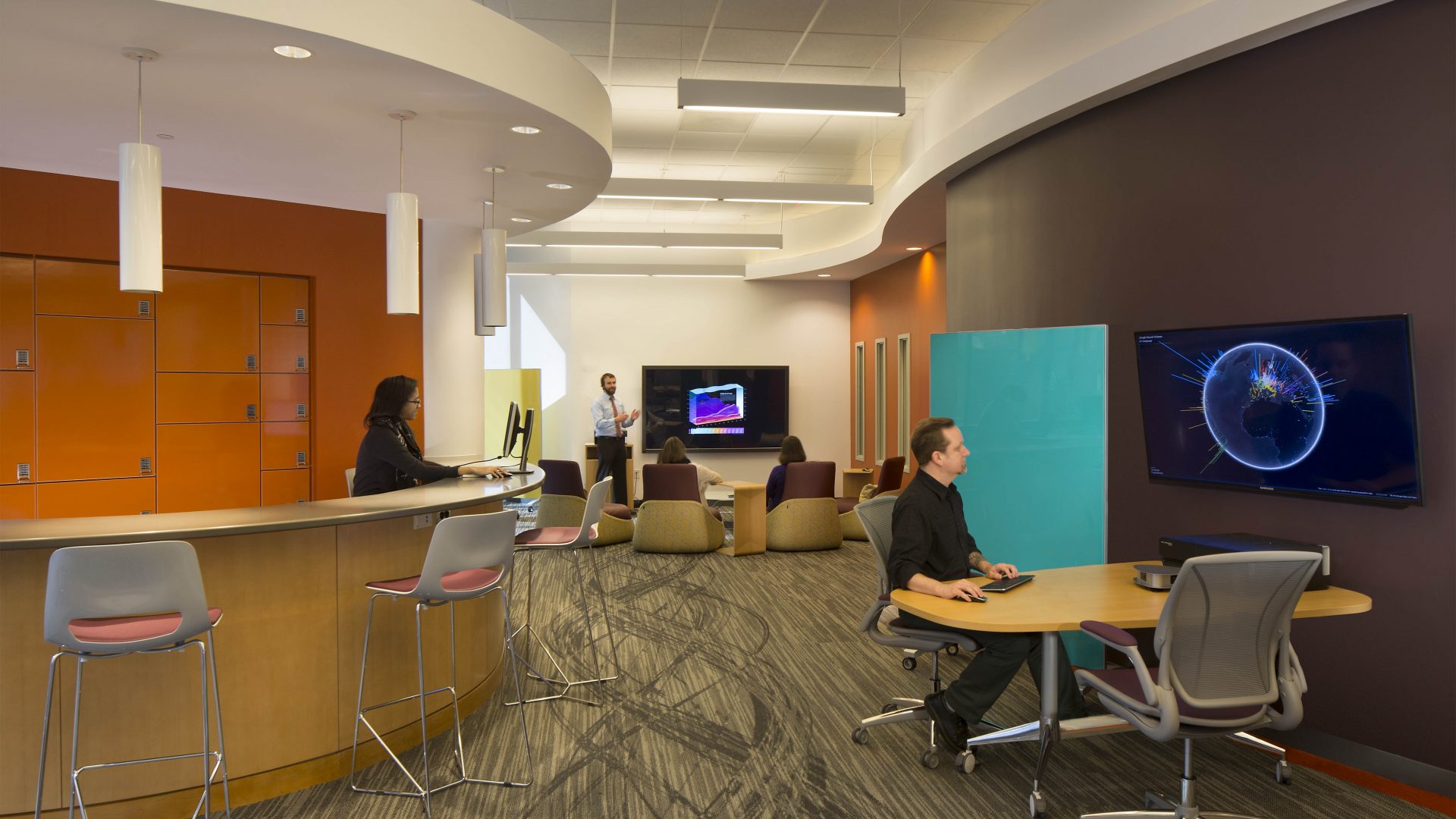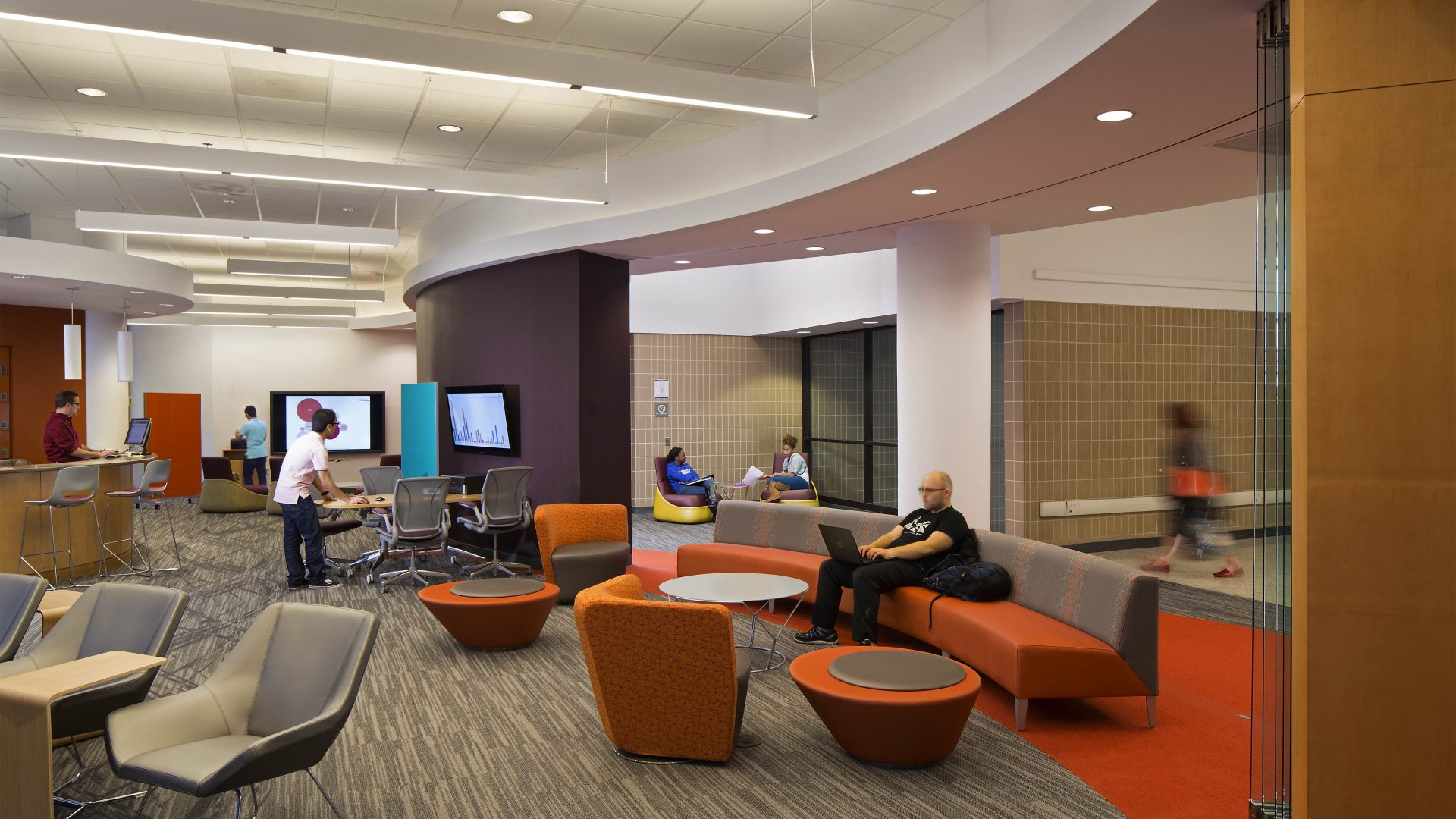 Services
Location
Atlanta, GA
Client
Georgia State University
Size
3,300 SF
Year
2014
More Work