Foley Field Baseball Stadium
University of Georgia
Academic / Institutional
Athens, GA | 58,000 sf
Georgia Bulldogs baseball receives a fully reimagined, updated new home field for its players and avid spectators.
Players, coaches and fans opened the 2015 baseball season in a stadium designed for success. Sweeping updates include a plaza entrance, new ticket booth and expanded concourse. Premium seating and club areas enhance the spectator experience while players, coaches and staff enjoy batting cage and field improvements, larger and more accommodating locker rooms, lounges, meeting room and training room.
Noteworthy: From feasibility studies and master planning through final design, CCCA worked with the University from the early stages to realize the vision for this ambitious project.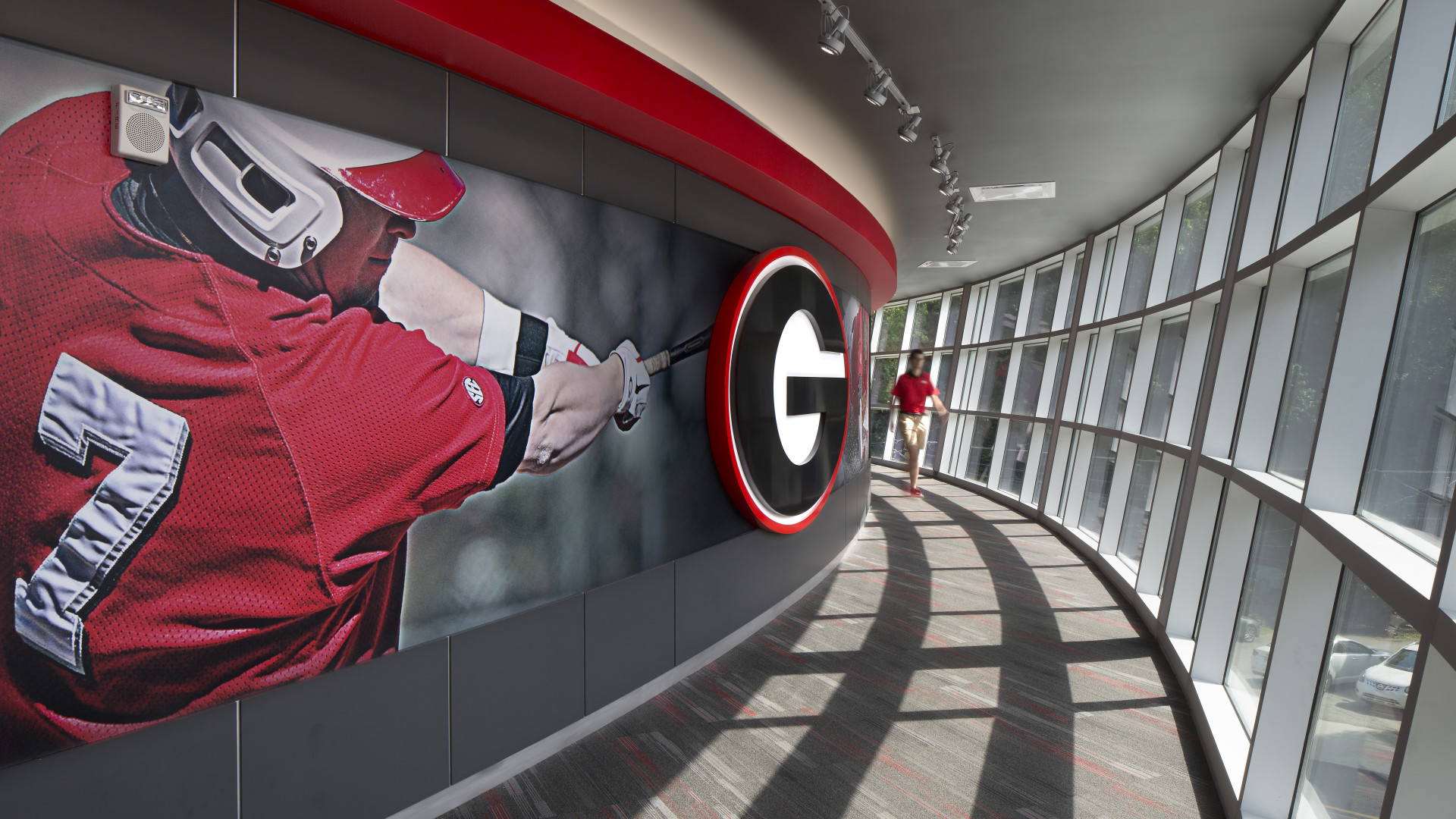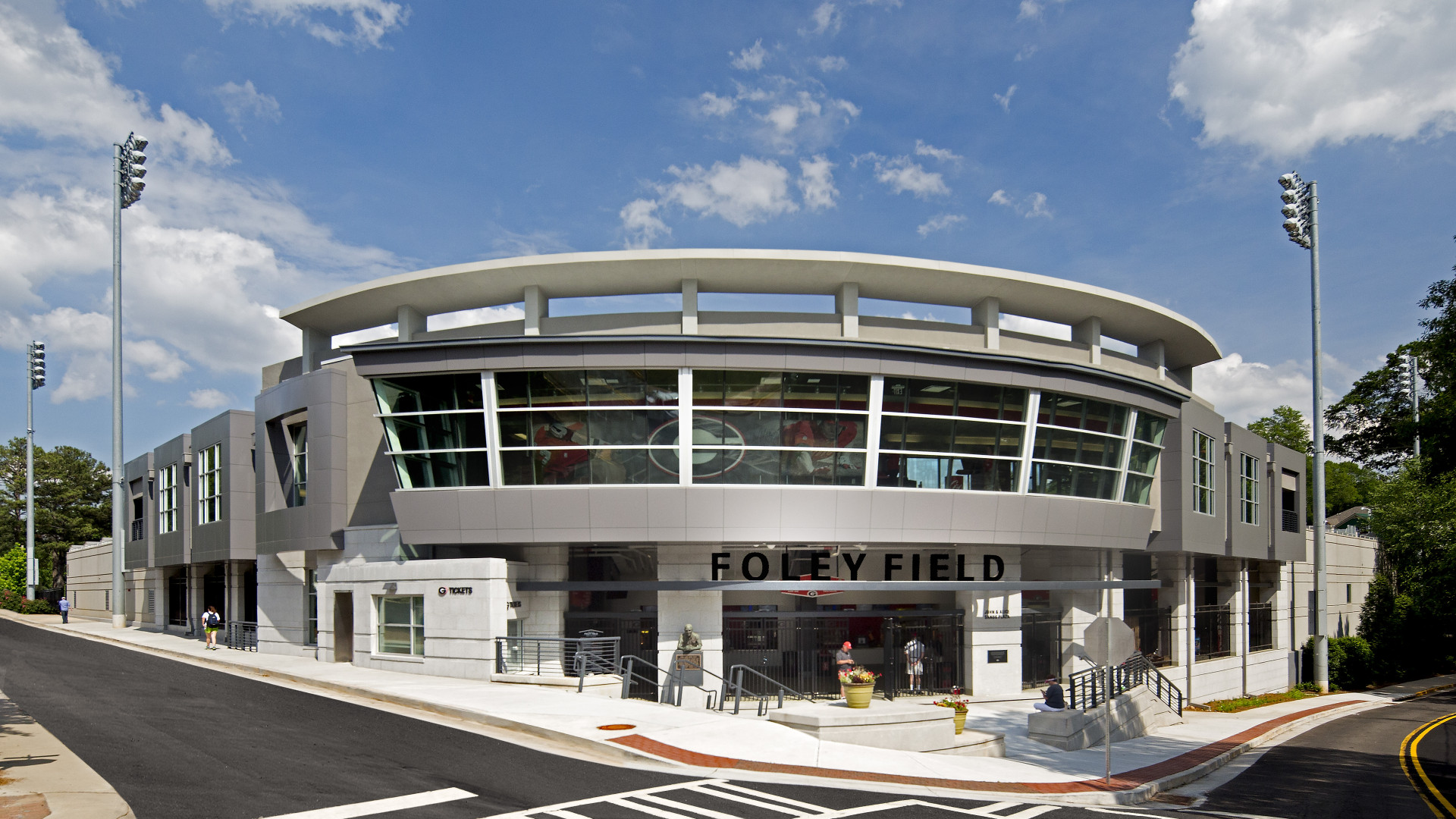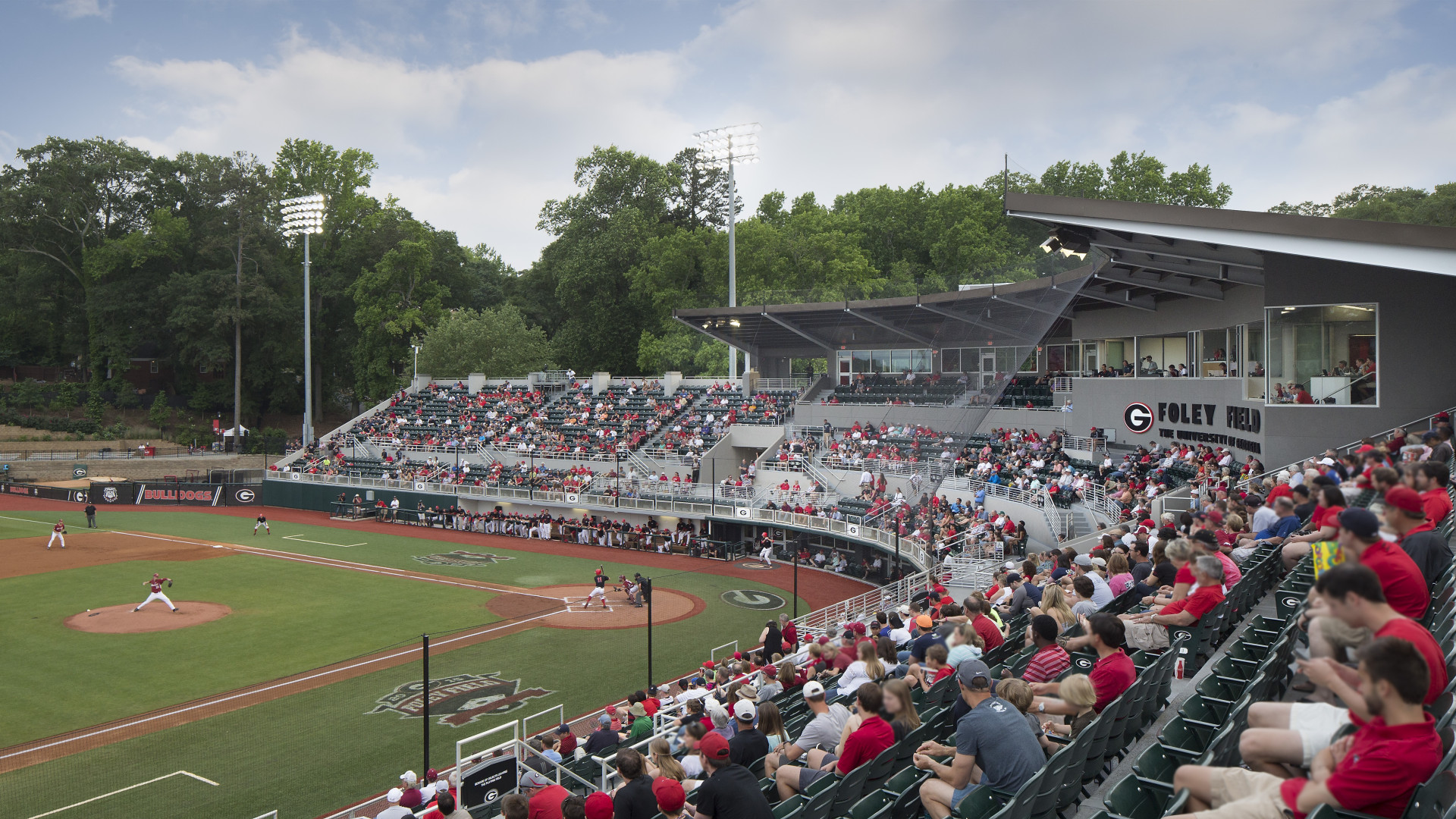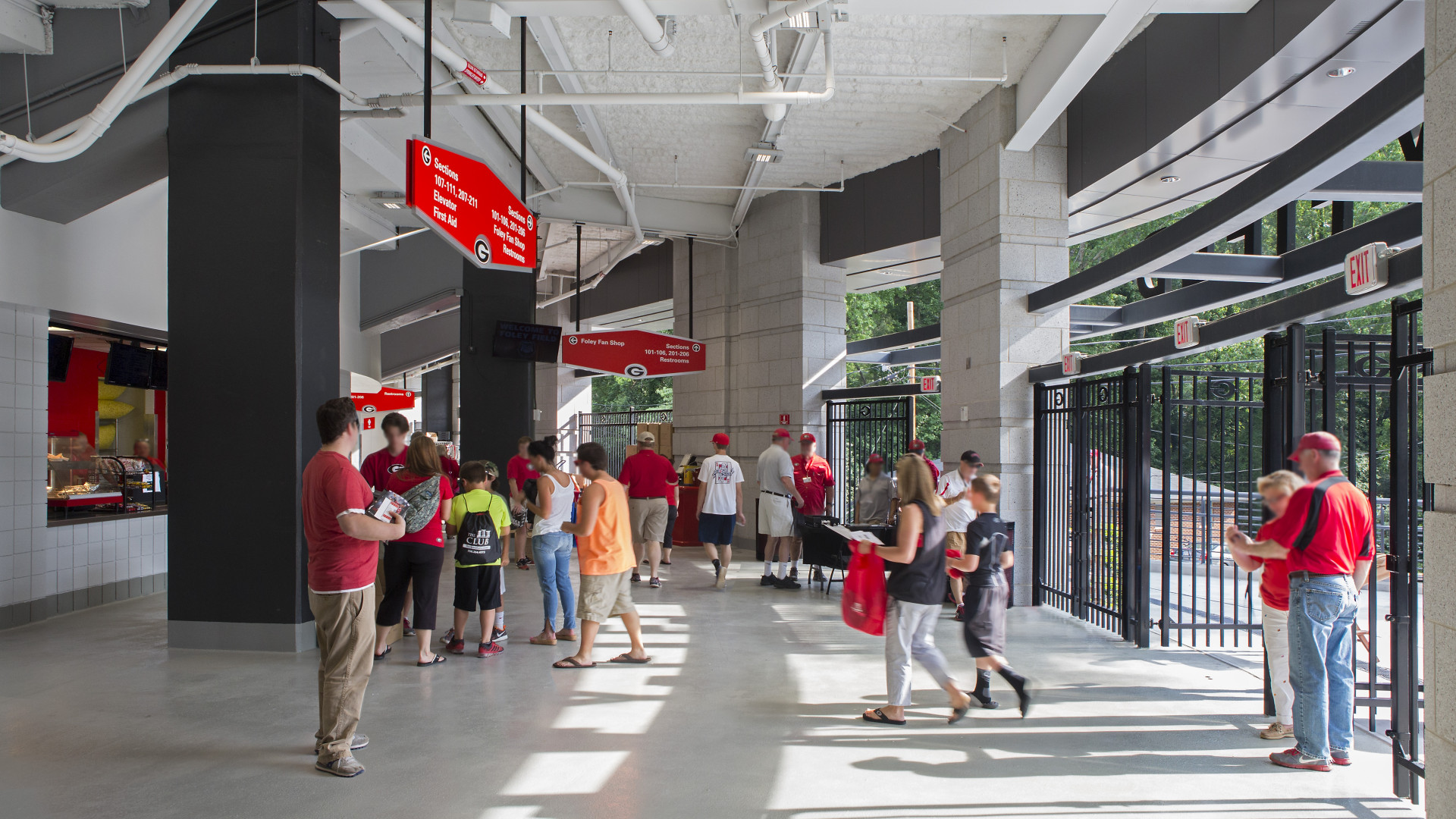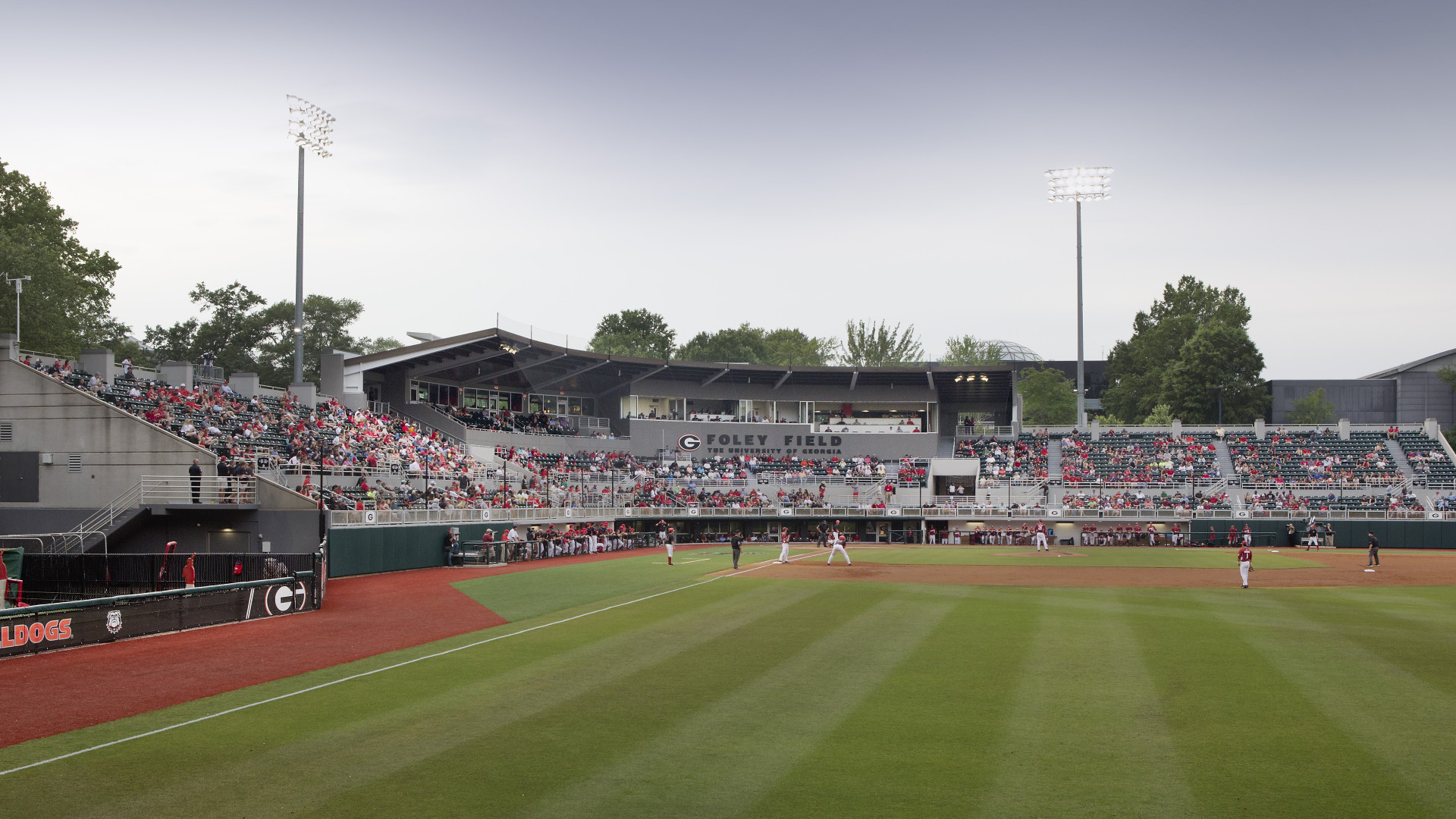 Services
Location
Athens, GA
Client
University of Georgia
Size
58,000 SF
Year
2014
More Work