Fellowship Hall | Heritage Hall
Peachtree Road United Methodist Church
Interiors
Atlanta, GA | SF
This thriving church in the Buckhead community continues its expansion to meet the needs of its growing, multi-generational membership.
Expansion of Peachtree Road United Methodist Church included full renovations of the 6,700-SF Fellowship Hall, the 2,700-SF Heritage Hall and the kitchen. Congregants now enjoy gathering in Fellowship Hall, entering through its updated entrance and enjoying the new coffee bar, larger seating capacity and updated lighting and audio visual components. Heritage Hall, the oldest meeting space at the Church, hosts smaller worship services and theatre productions in its updated, lodge-like space. The kitchen has been redesigned to accommodate expanded catering needs and to operate more efficiently.
Noteworthy: Designing spaces for multiple uses was key requirement for this active church, where a wide variety of events are scheduled throughout the day, seven days a week.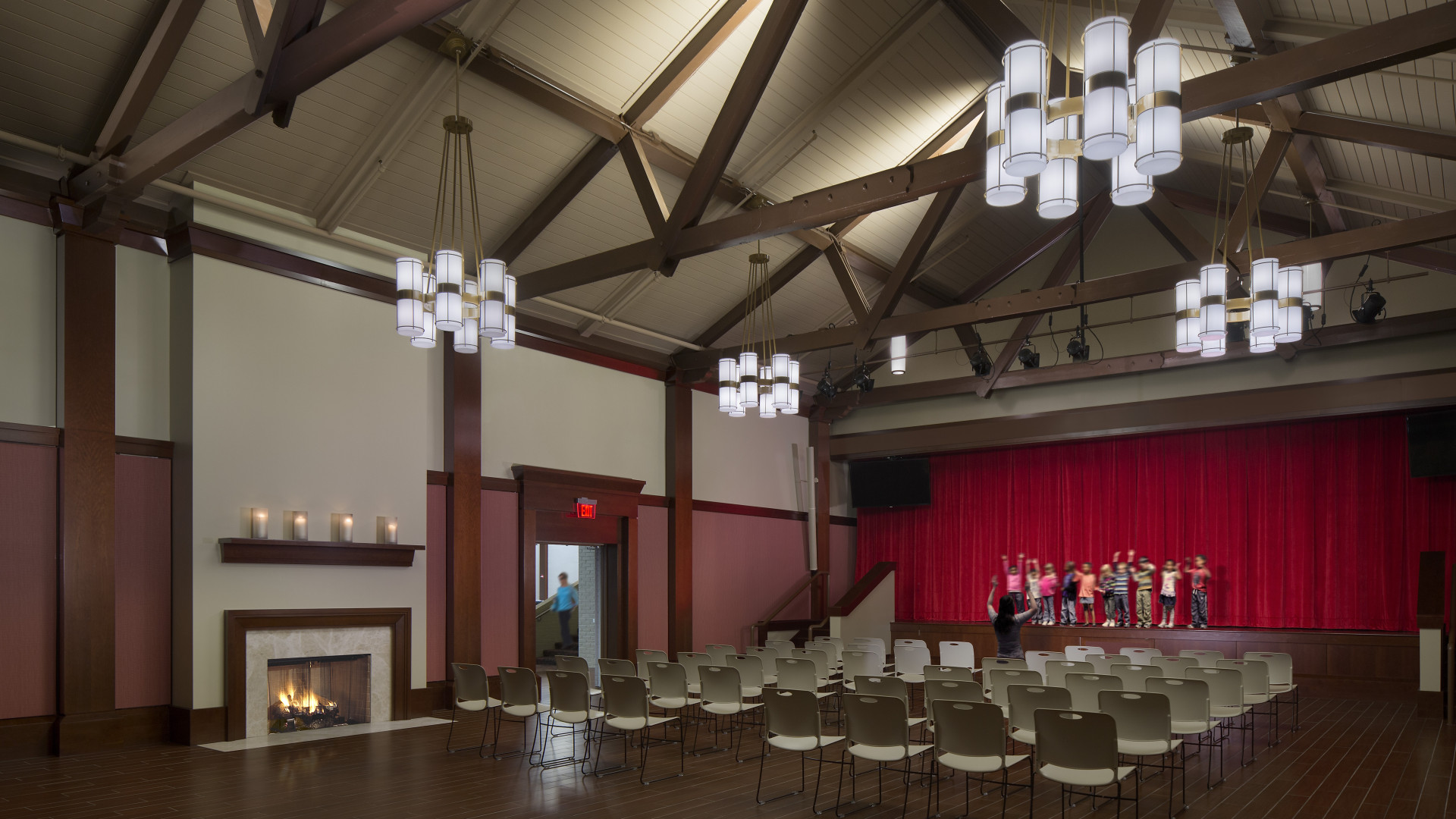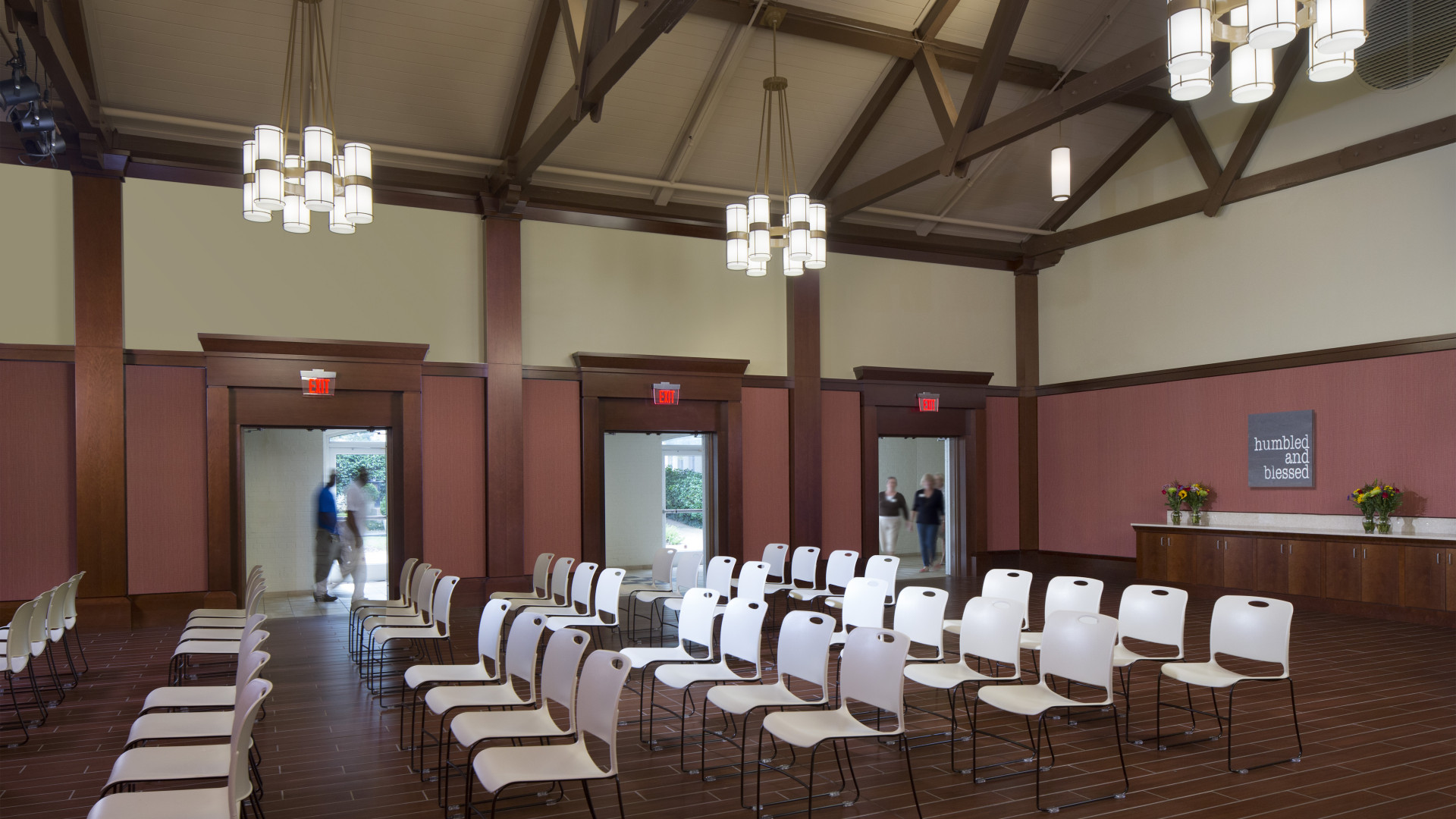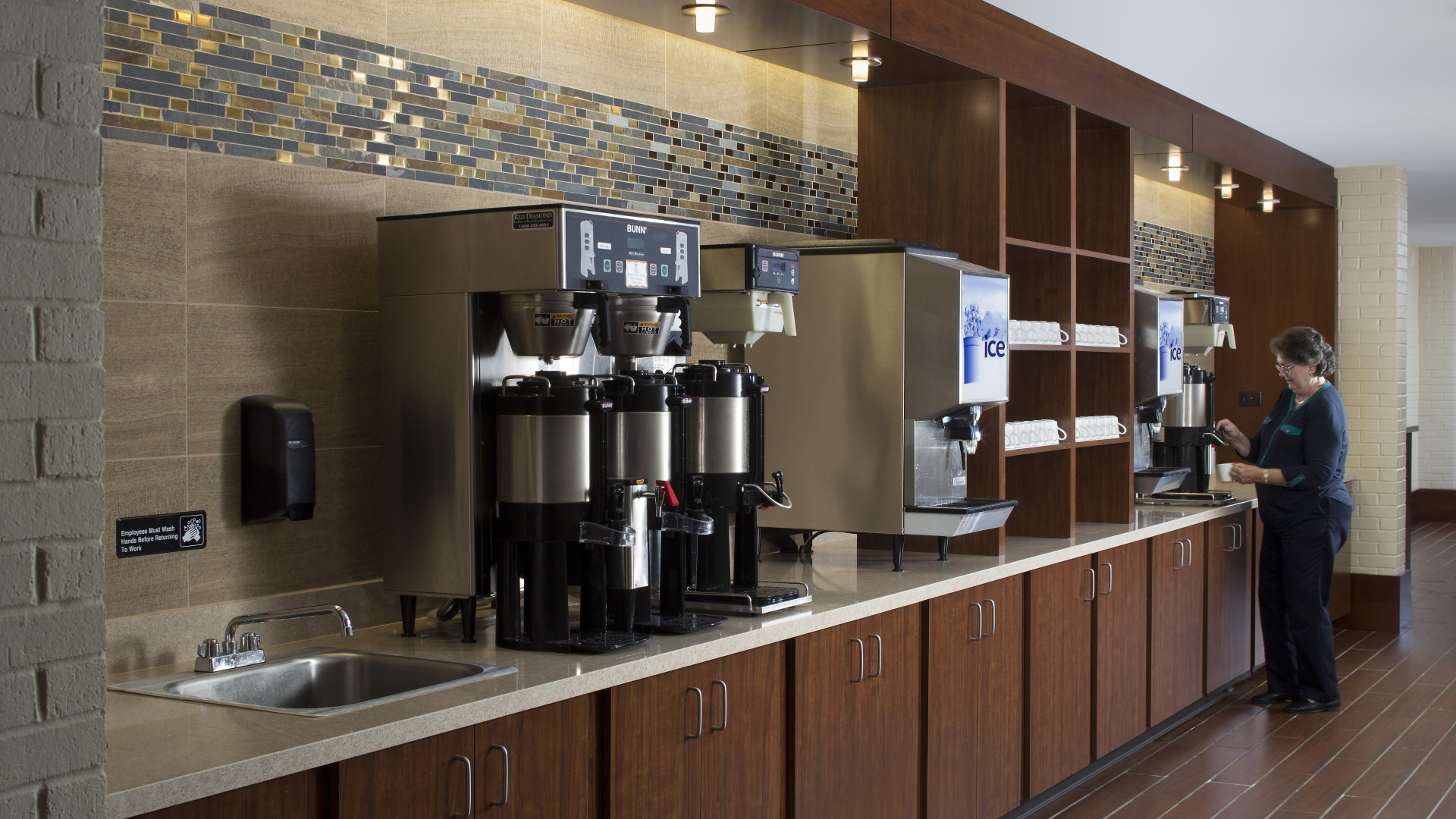 Services
Location
Atlanta, GA
Client
Peachtree Road United Methodist Church