Dalney Office + Parking Deck
Georgia Institute of Technology
Corporate
Atlanta, GA | 303,100 sf
Design of the Dalney Building puts focus on human wellness and environmental sustainability, while supporting Georgia Tech's new
"Eco Commons" bio habitat in the heart of campus.
The Dalney Building at Georgia Tech will provide workspace for 180 professional research administrators, with highly specific security and confidentiality requirements. The design successfully provides the necessary privacy elements while integrating the right level of flexible space that incorporates fresh air, sunlight and natural elements. The 303,100-SF building promotes an elevated holistic approach to health and well-being in the workplace.
A ratio of 80/20 drives open/private office space. All of these interior spaces supersede WELL requirements with the integration of activity space and nutritionally-planned break rooms, as well as an ergonomically-focus office design.
The first floor will have a bio-engineered water treatment facility that is designed to gather, filter, store and convert the blackwater for non-potable use throughout the campus.
Looking to the future, the building is intentionally designed to accommodate future solar panels to make this facility net-zero ready.
Noteworthy: Extensive testing and research was done to investigate the effects of solar heat on the occupants of the building. As a result, the skin of the building is designed with micro horizontal sunshades and external skin.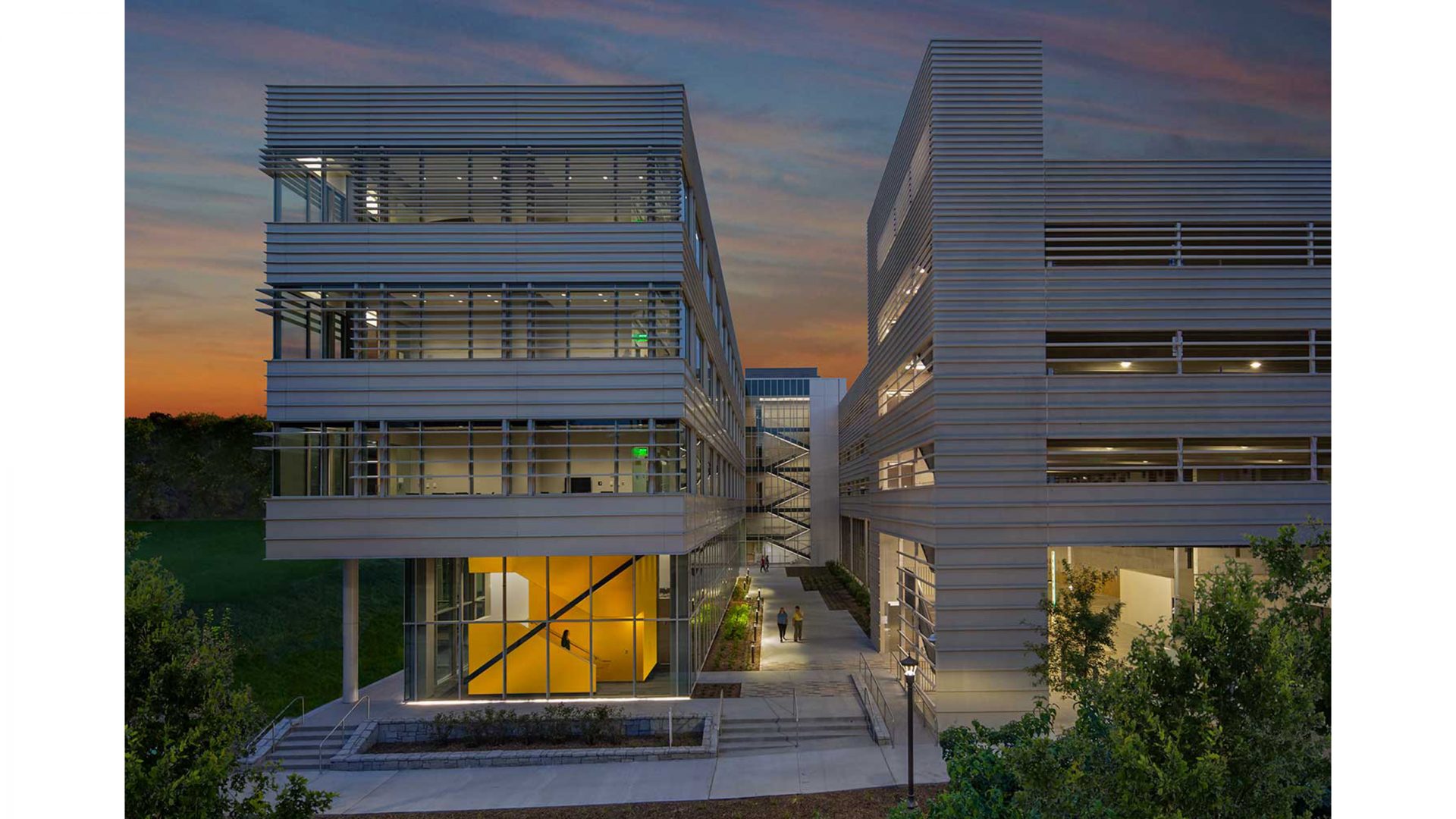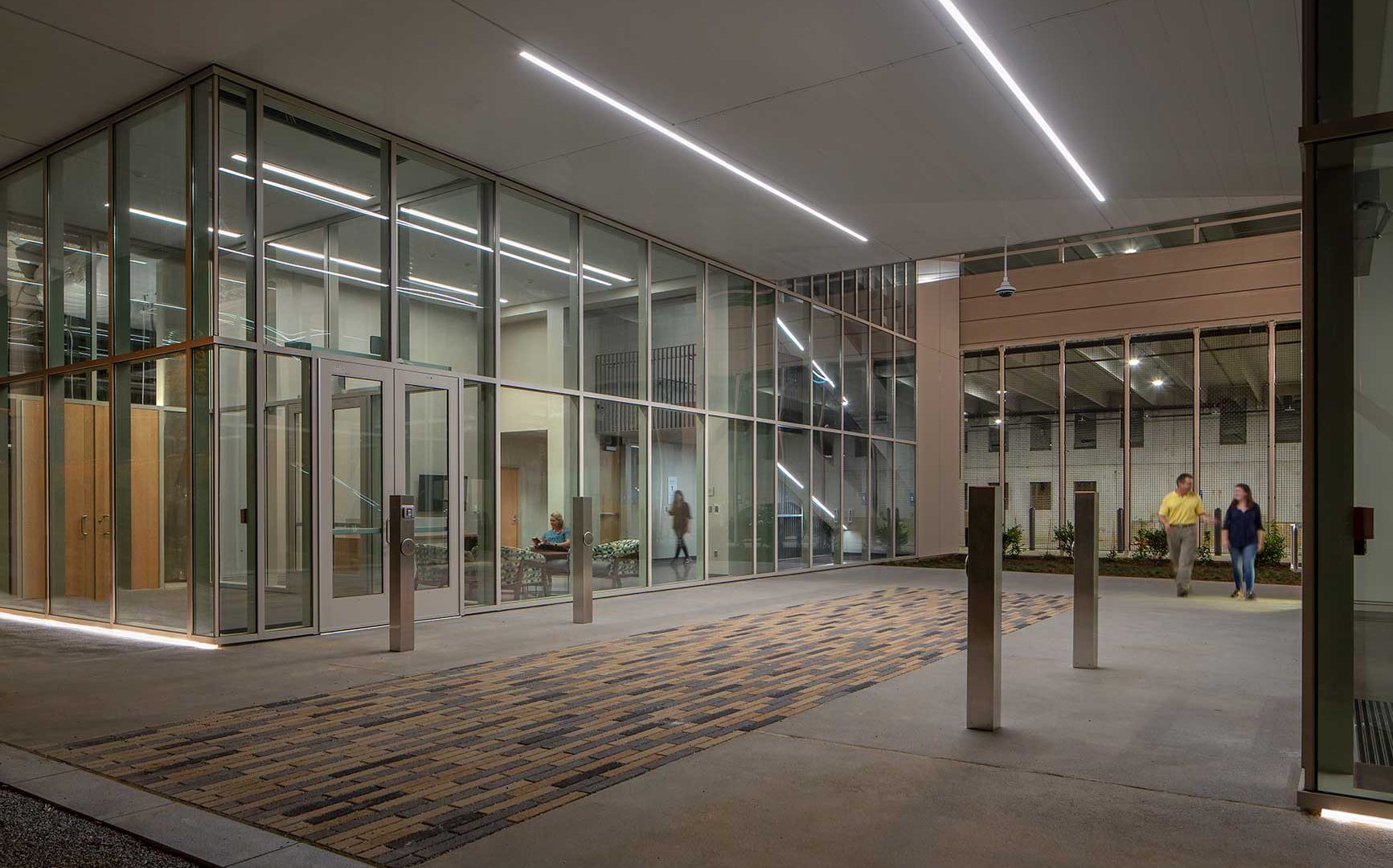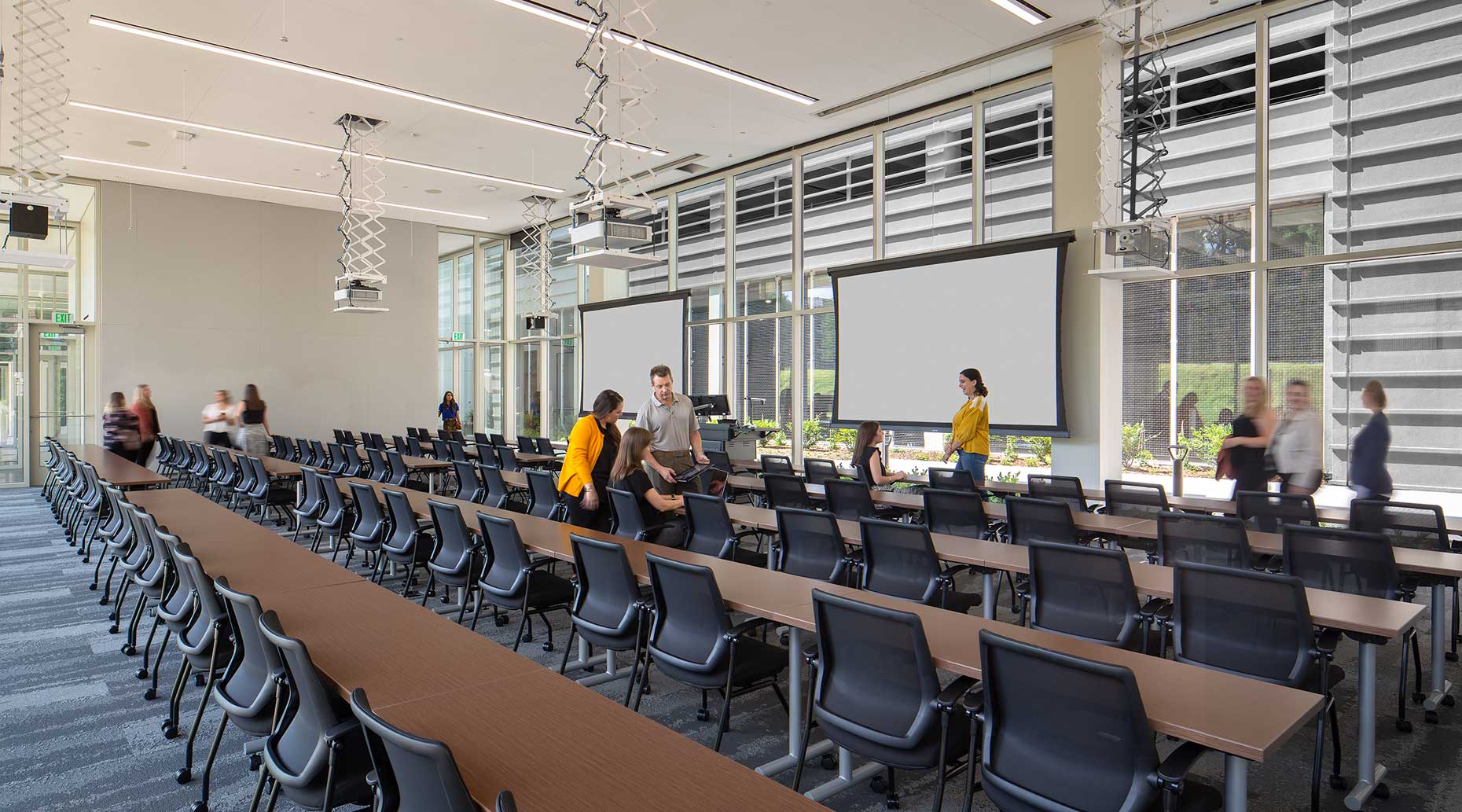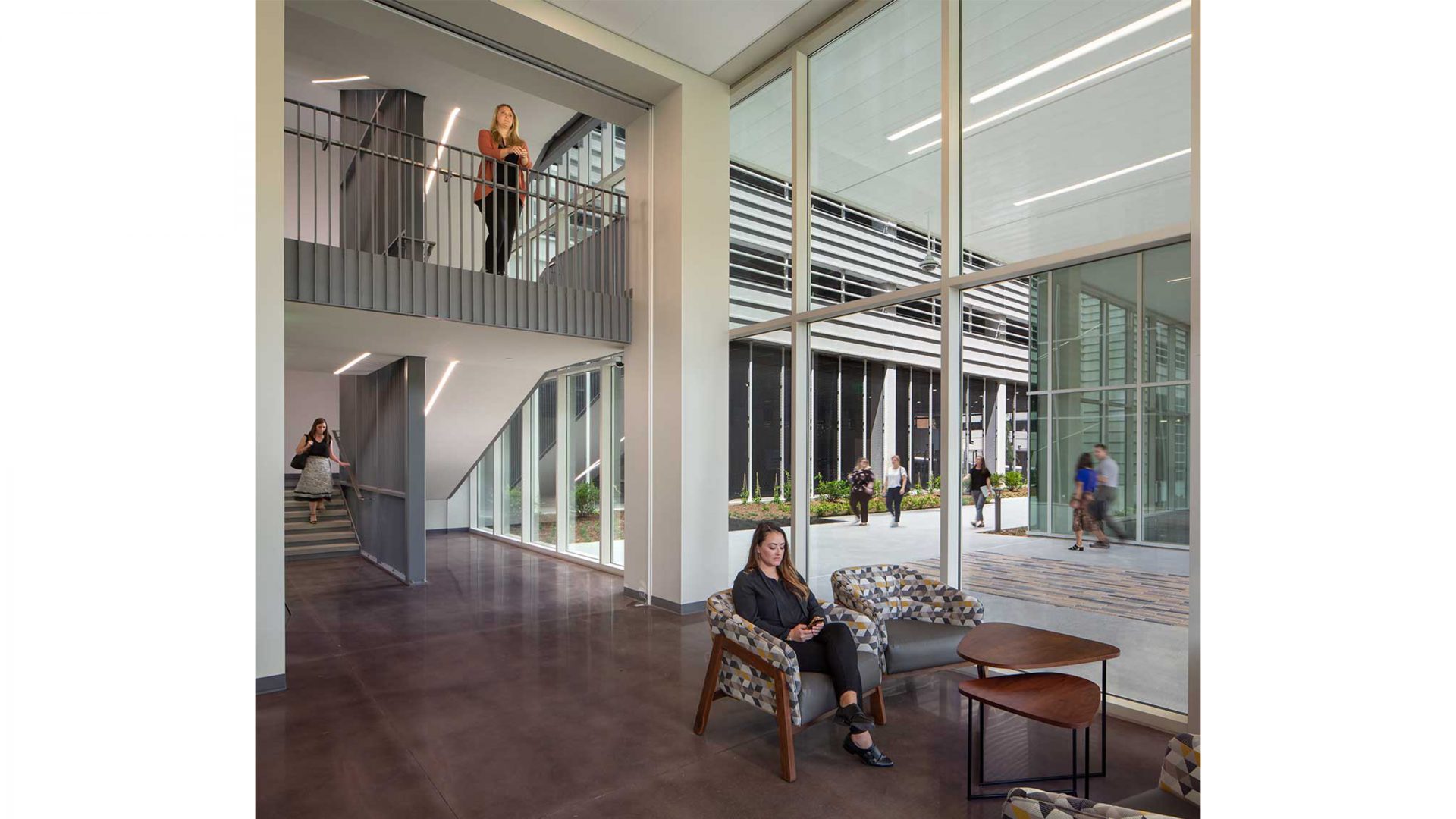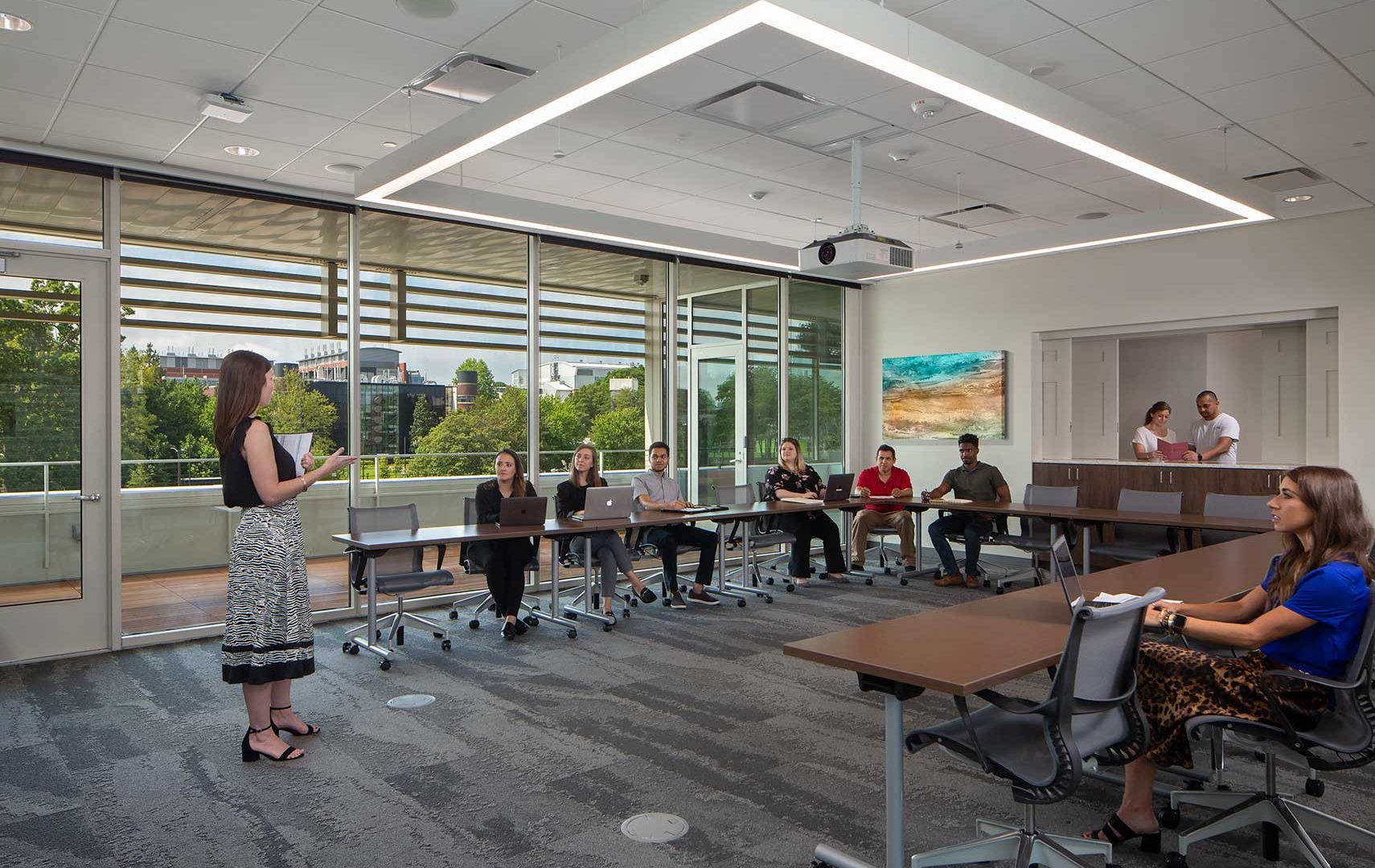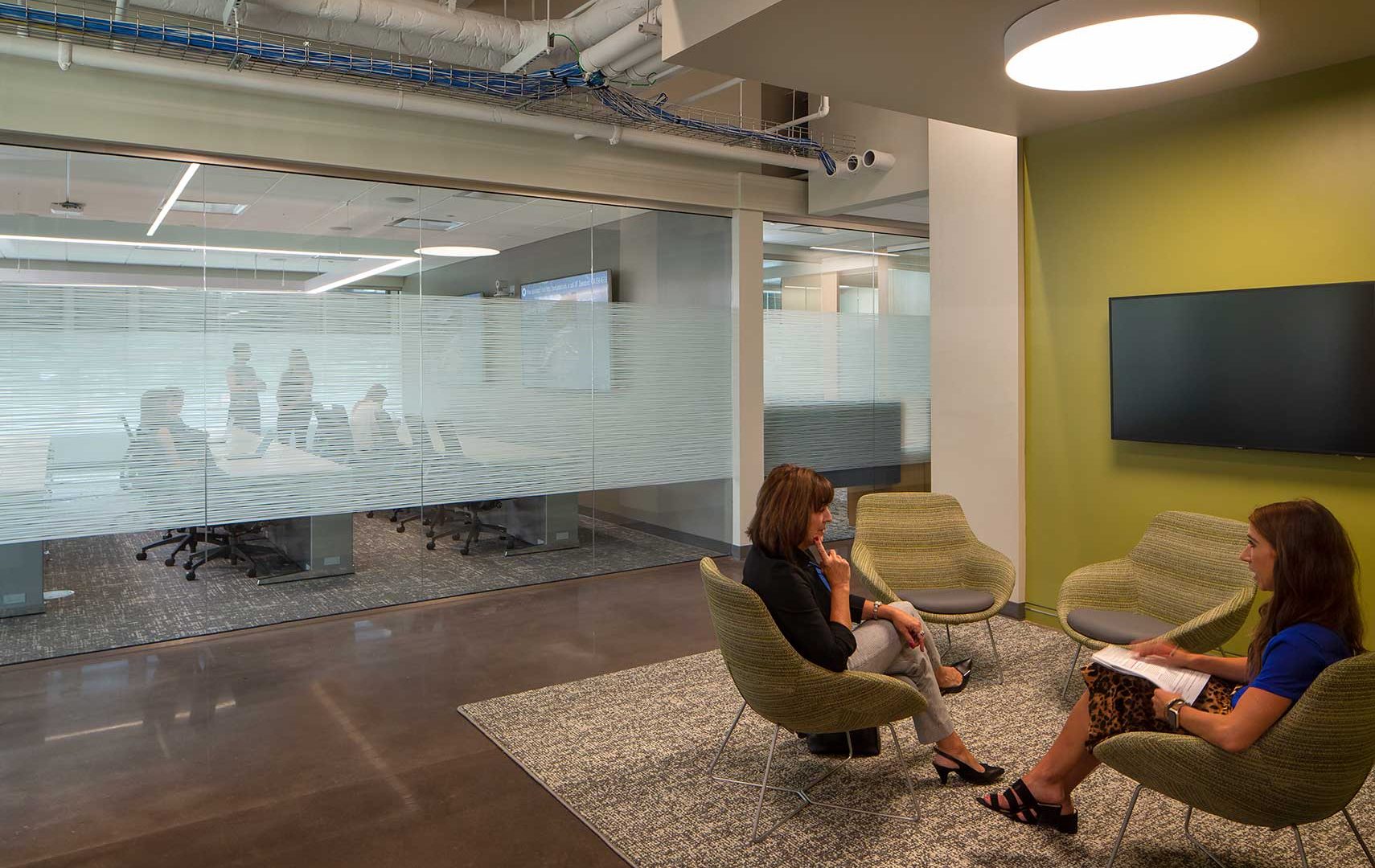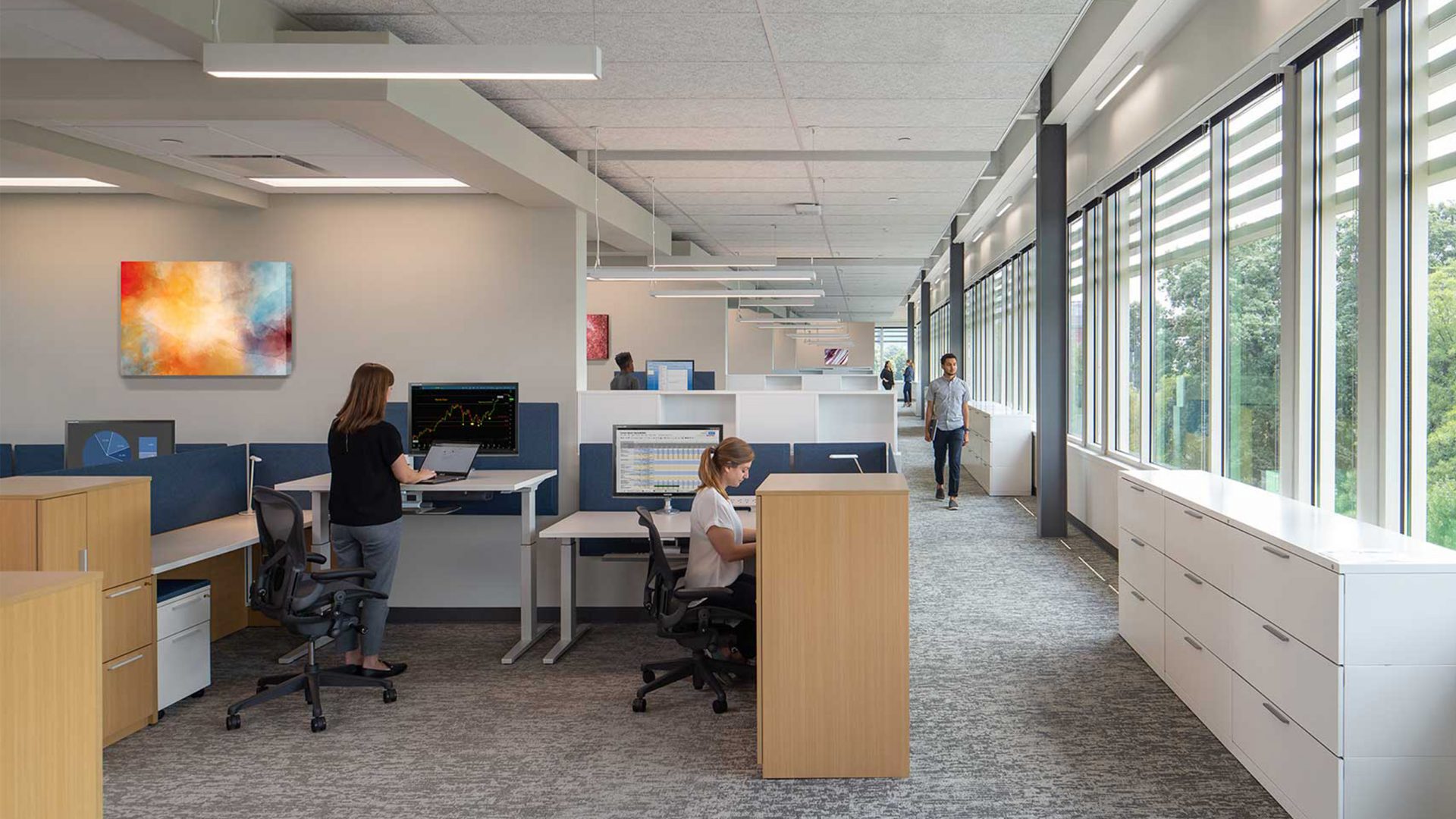 Services
Location
Atlanta, GA
Client
Georgia Institute of Technology
Size
303,100 SF
Year
2019
More Work
Sustainability
WELL, ASHRAE 189 High Performance, Georgia Peach, and ParkSmart
Collaboration
In association with Eskew+Dumez+Ripple