Farmer's Market Dining & Commons
Mercer University
Academic / Institutional
Macon, GA | 3,800 sf
In eight short weeks, Mercer University's Farmer's Market was designed and built from start to finish.
The Farmer's Market dining hall and commons space was a renovation to extend Mercer's current dining facility, accelerating the University's goal to provide fresh, local foods for its students and faculty. Natural colors and materials are incorporated throughout to establish the desired ambiance of farm-to-table. After dining hours, the space is transformed into a collaborative environment that caters to small and large academic and social gatherings.
Noteworthy: CCCA's services included design, FF&E coordination and environmental graphics and signage.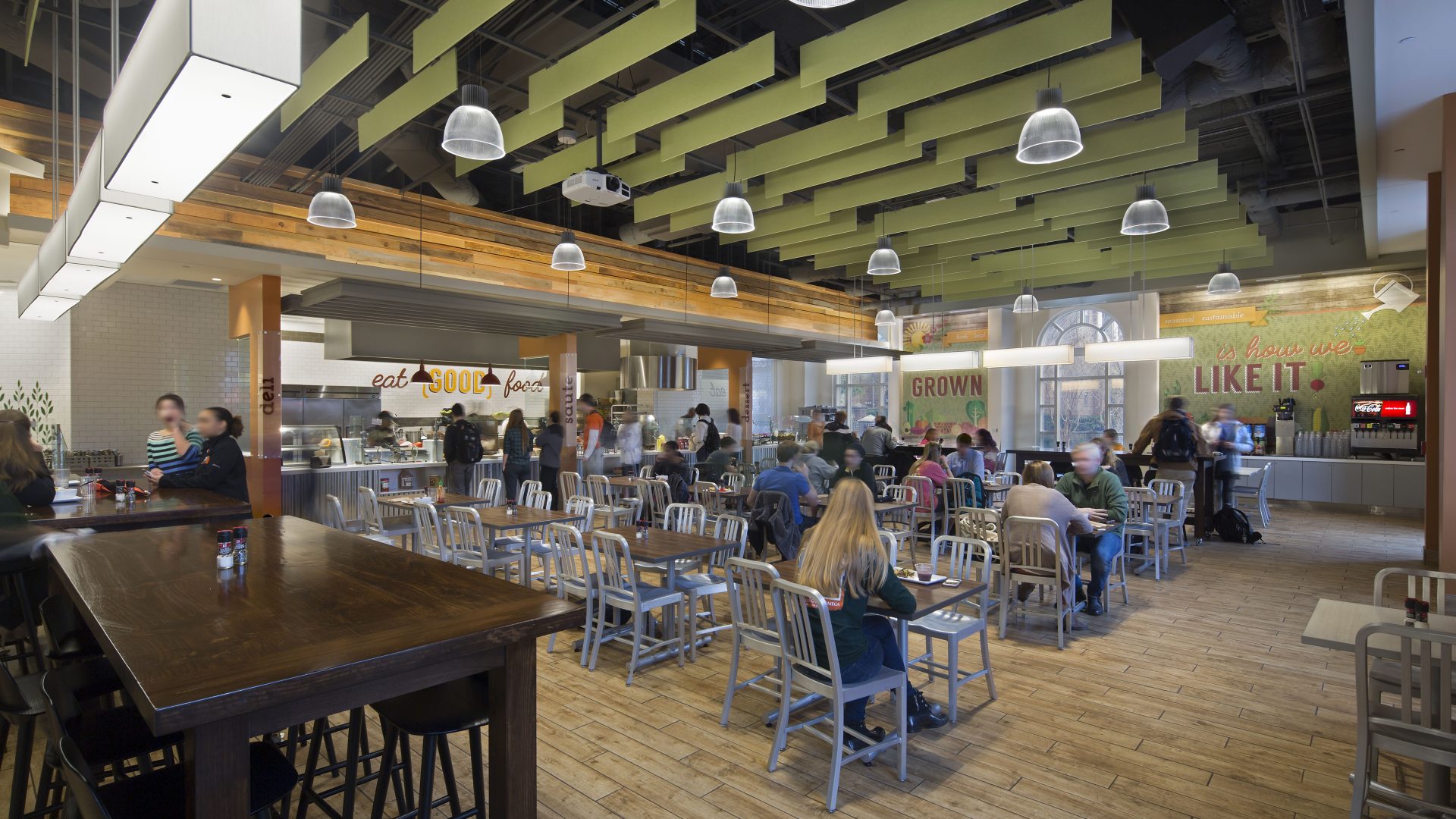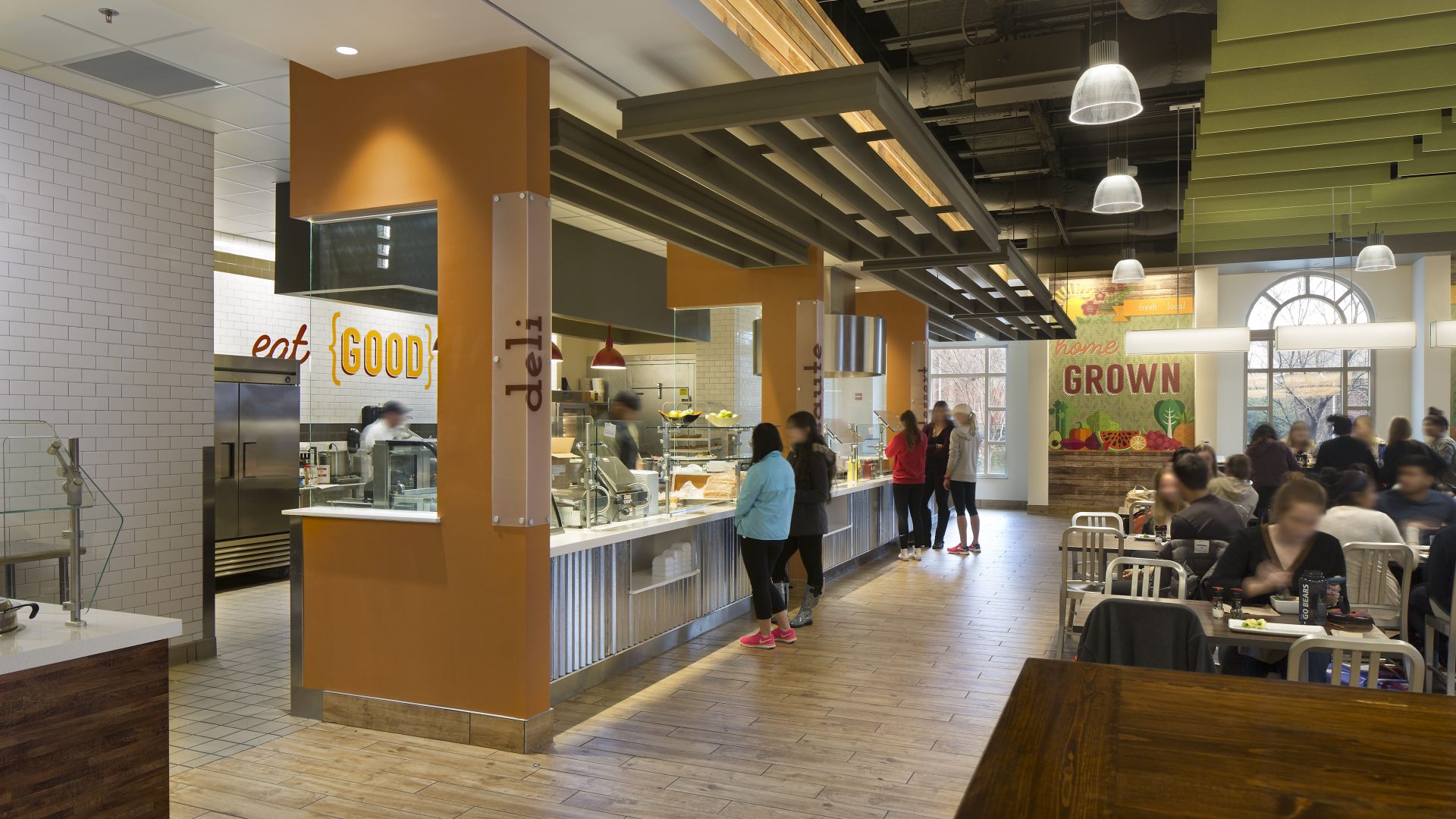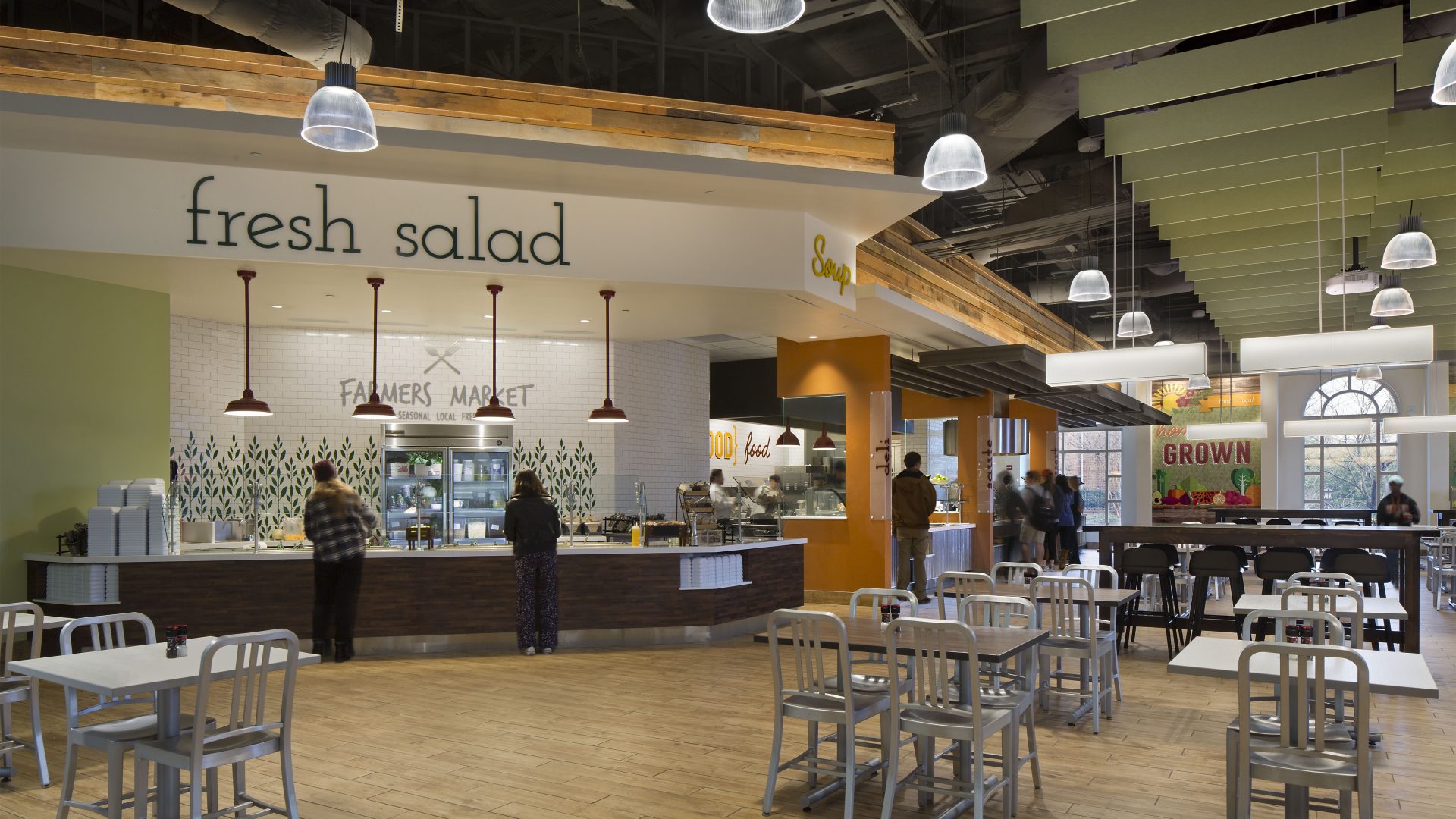 Services
Location
Macon, GA
Client
Mercer University
Size
3,800 SF
Year
2015