East Commons Dining Hall
University of West Georgia
Academic / Institutional
Carrollton, GA | 21,000 SF
Ideally situated between the academic and residential areas of campus, the
East Commons Dining Hall serves as a literal and metaphorical crossroads. 
Featuring a glass wall to allow ample natural light, the 21,000-SF dining hall is a bright, multipurpose space where students share meals, collaborate on assignments, study, grab a snack from the convenience store and gather in reconfigurable event spaces. This focal building on the campus's East Village is the ground floor, serving as the home of the University's Residence Life offices.
Noteworthy: Existing structures on campus influenced the design and materials of the new dining hall. Exterior brick and glass and a landscaped pedestrian plaza complement and connect with the surrounding buildings.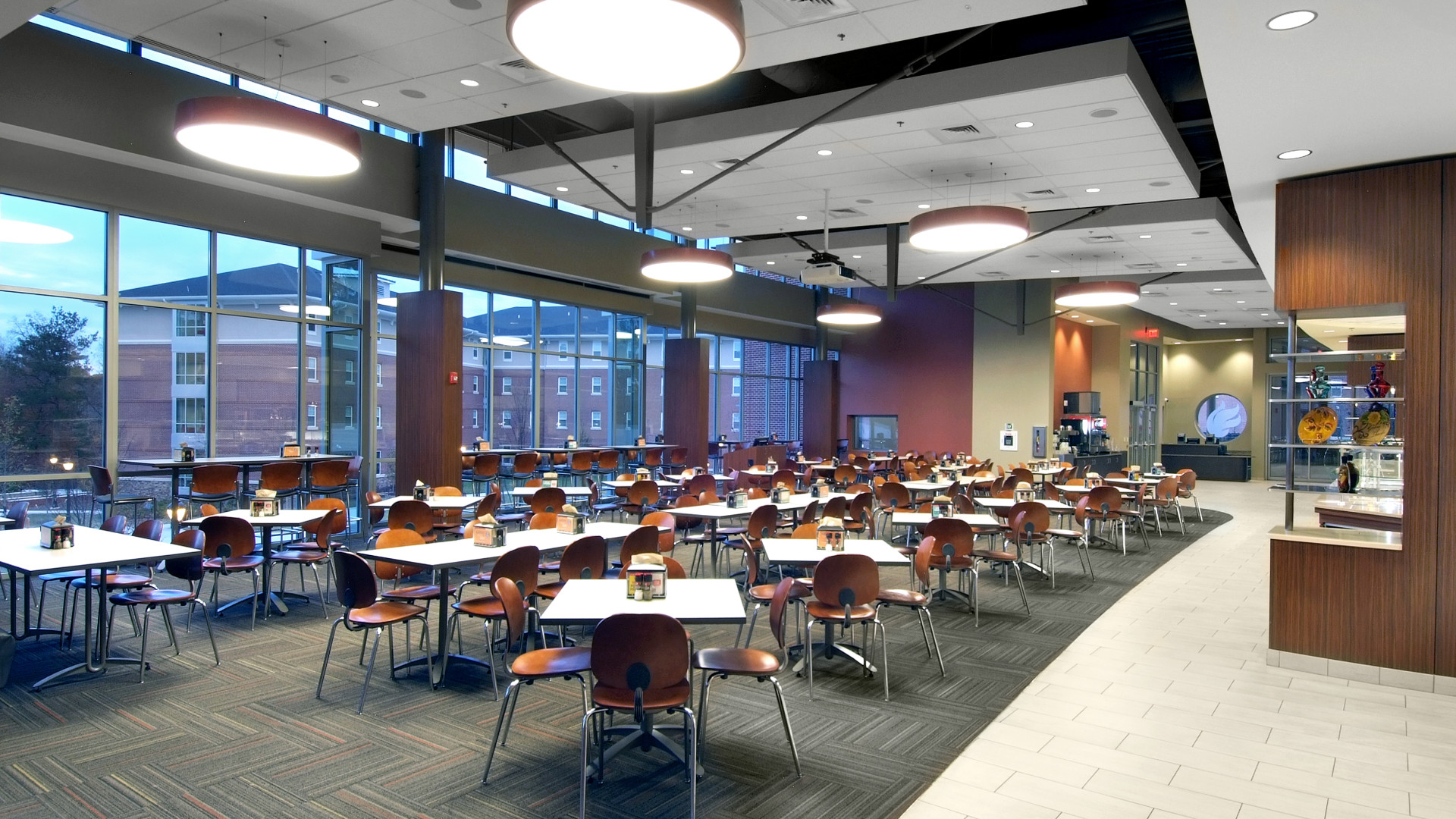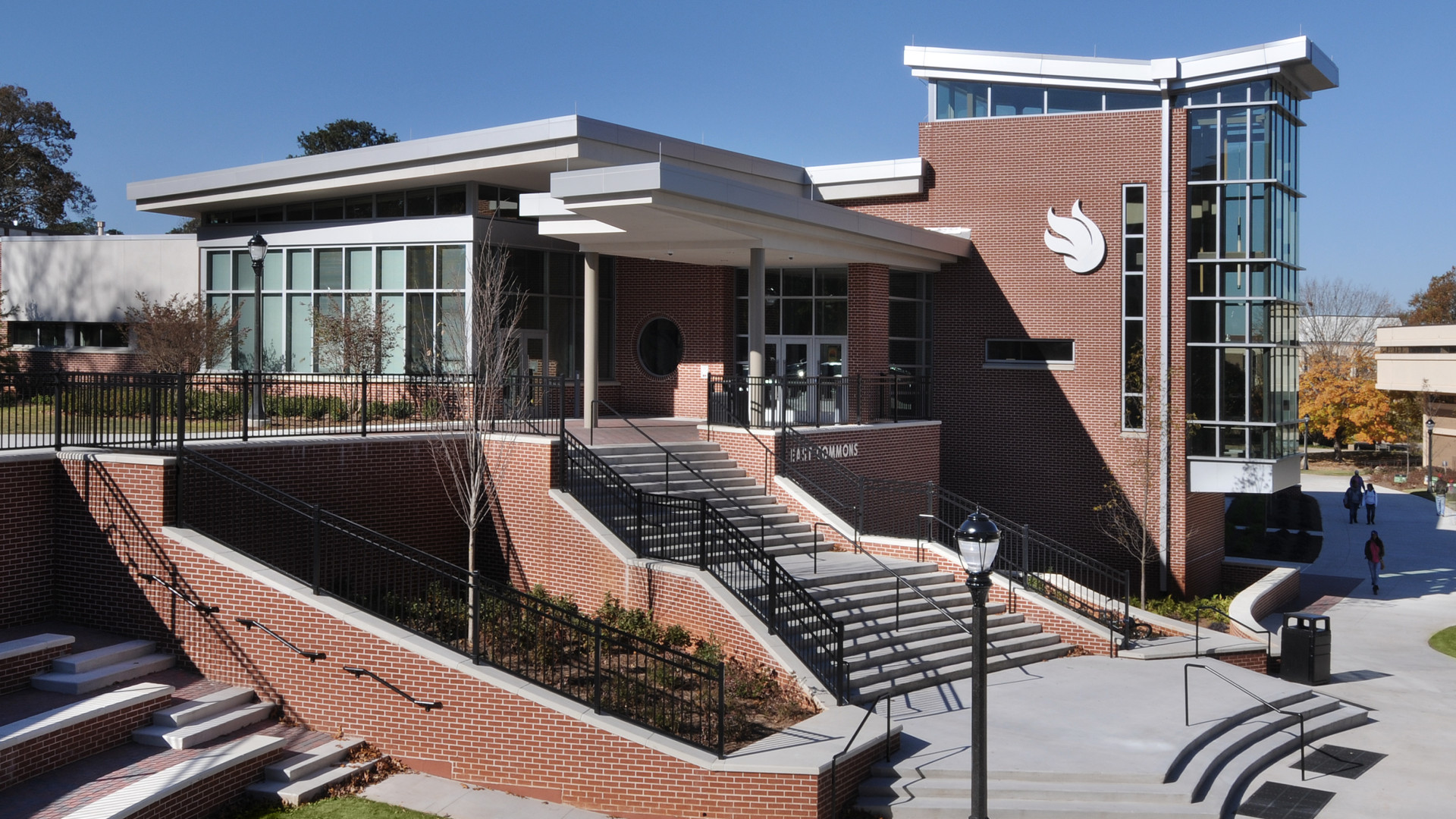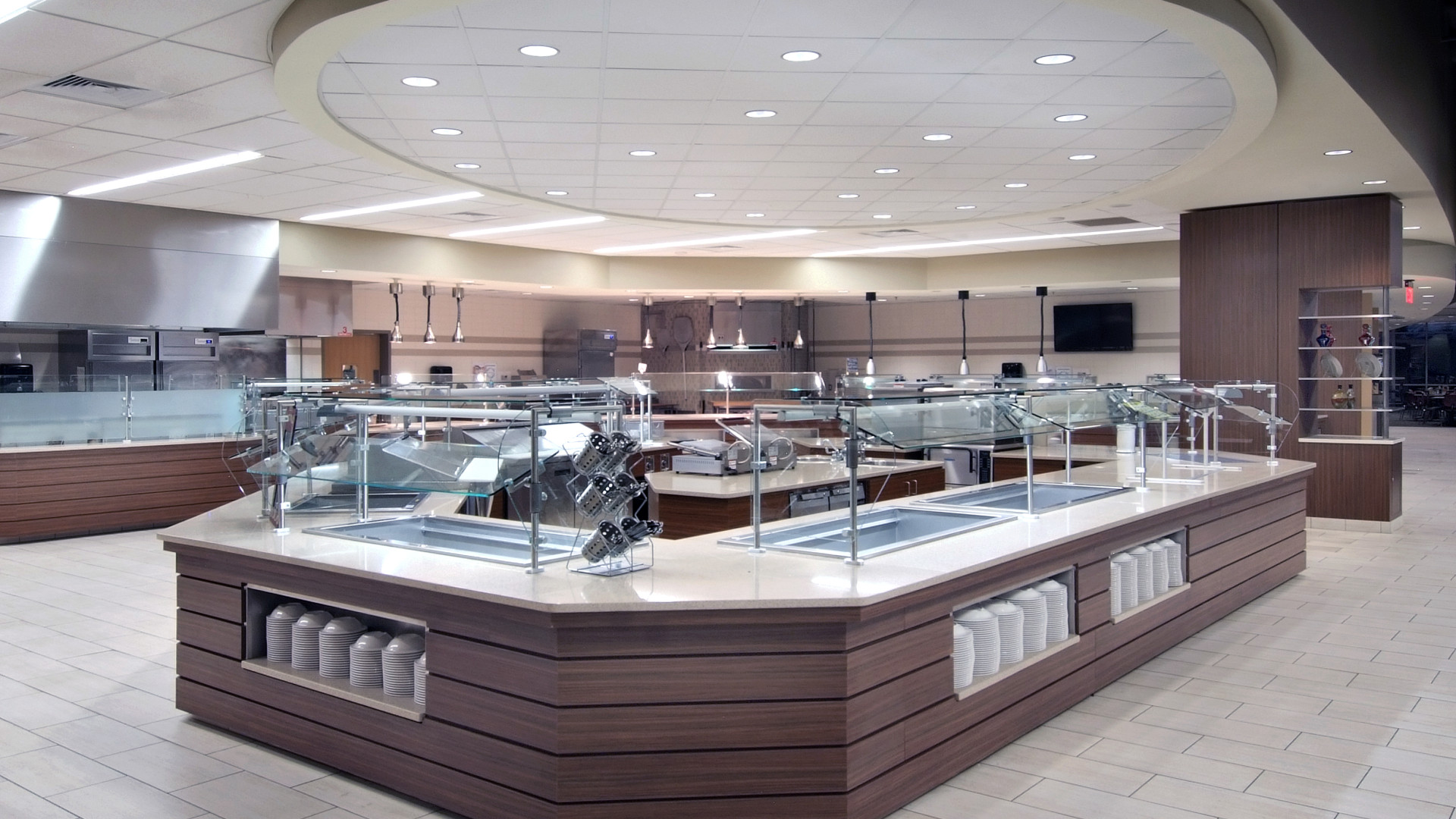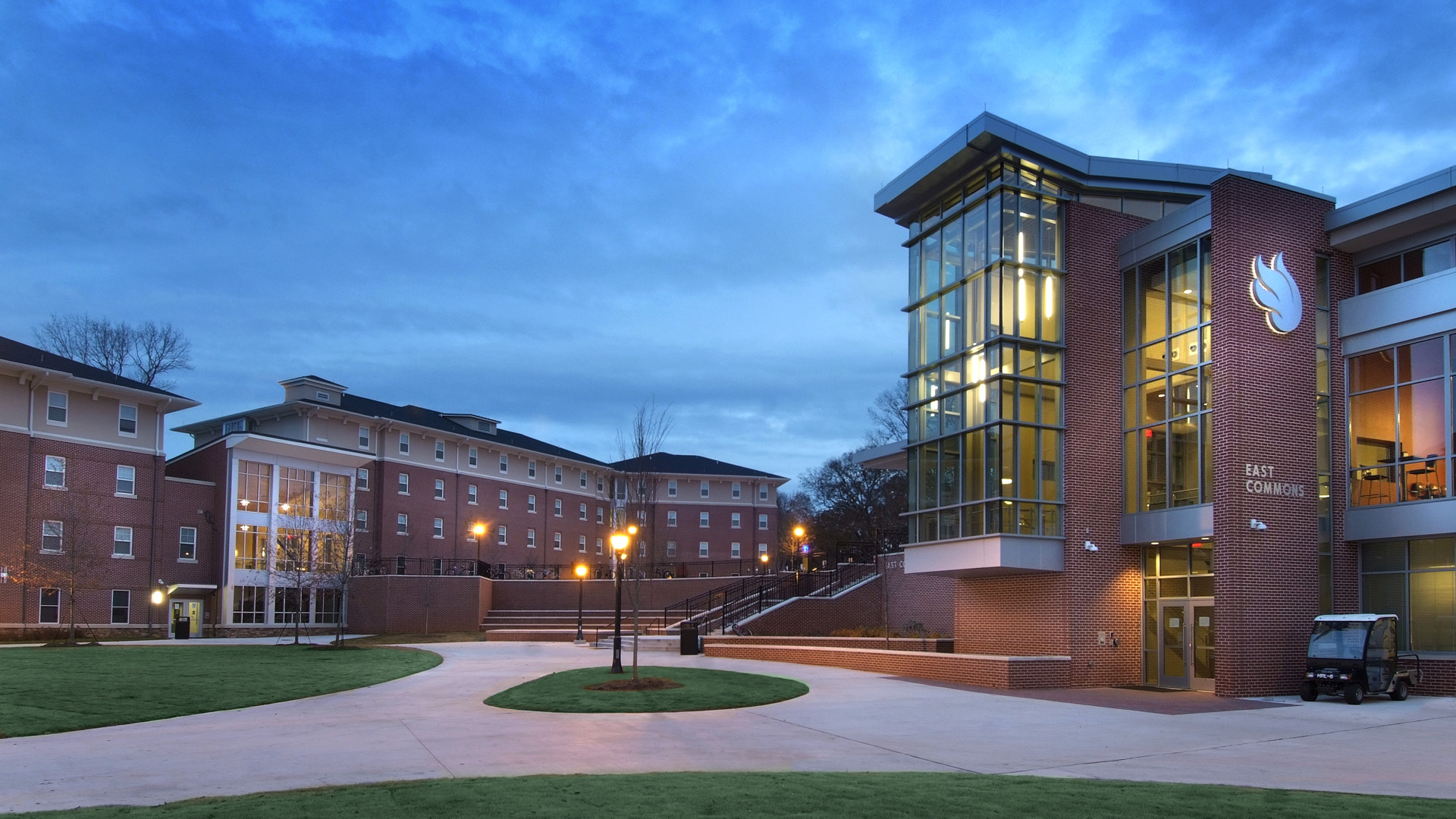 Services
Location
Carrollton, GA
Client
University of West Georgia
Size
21,000 SF
Year
2013