Early Learning Center in the Alex Horsley Building
Atlanta International School
Academic / Institutional
Atlanta, GA | 30,000 sf
A highly-accessible 3-D Discovery Park sits at the center of this 128-student preschool, promoting interactivity between indoor and outdoor learning environments.
Situated in the heart of the Historic Garden Hills neighborhood, the Alex Horsley Early Childhood Learning Center provides an educational haven for children ages three to four years old, where students and teachers share their experiences through hands-on learning and exploration. The inner courtyard is accessible from each classroom, where Discovery Park encourages a high level of interaction with nature. Each classroom's proximity to the environment offers teachers the freedom to easily take their lessons outdoors under one of the covered walkways. Clustered classroom design support the school's unique bilingual immersion program, incorporating retractable walls to achieve flexibility.
Noteworthy: A large multipurpose room serves both the school and the community, supporting recreational events and community meetings with a warming kitchen and faculty dining and administrative areas.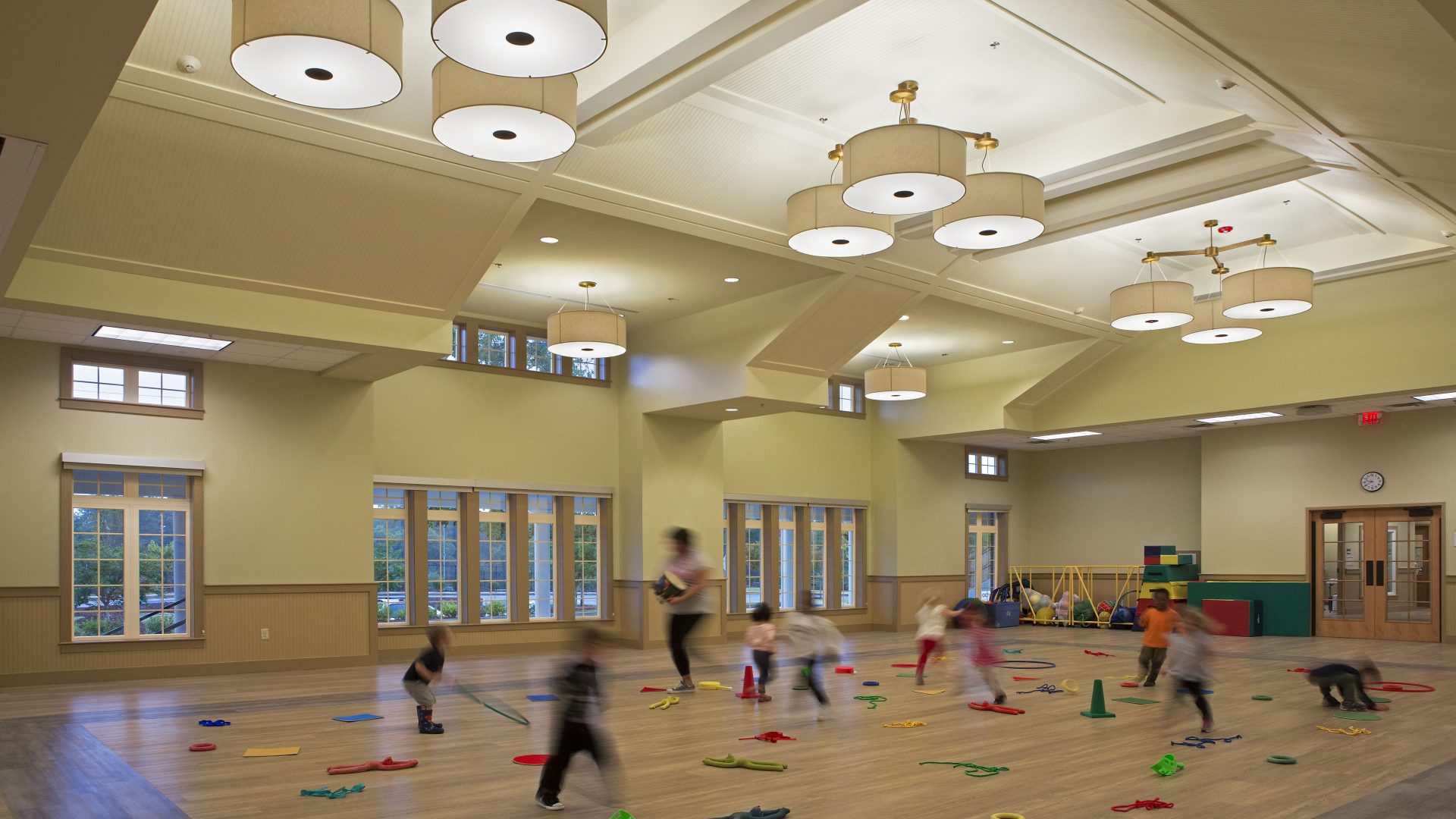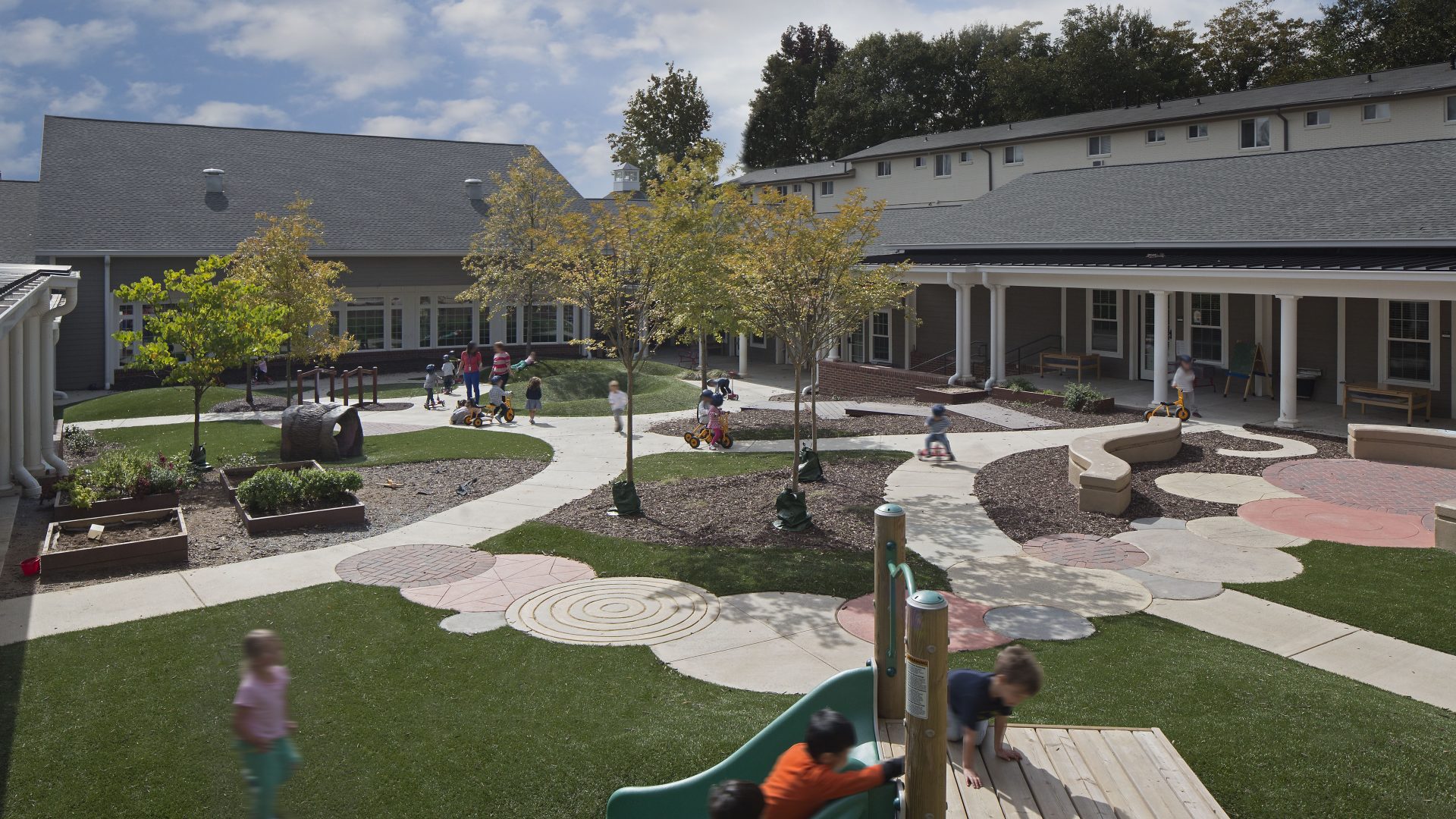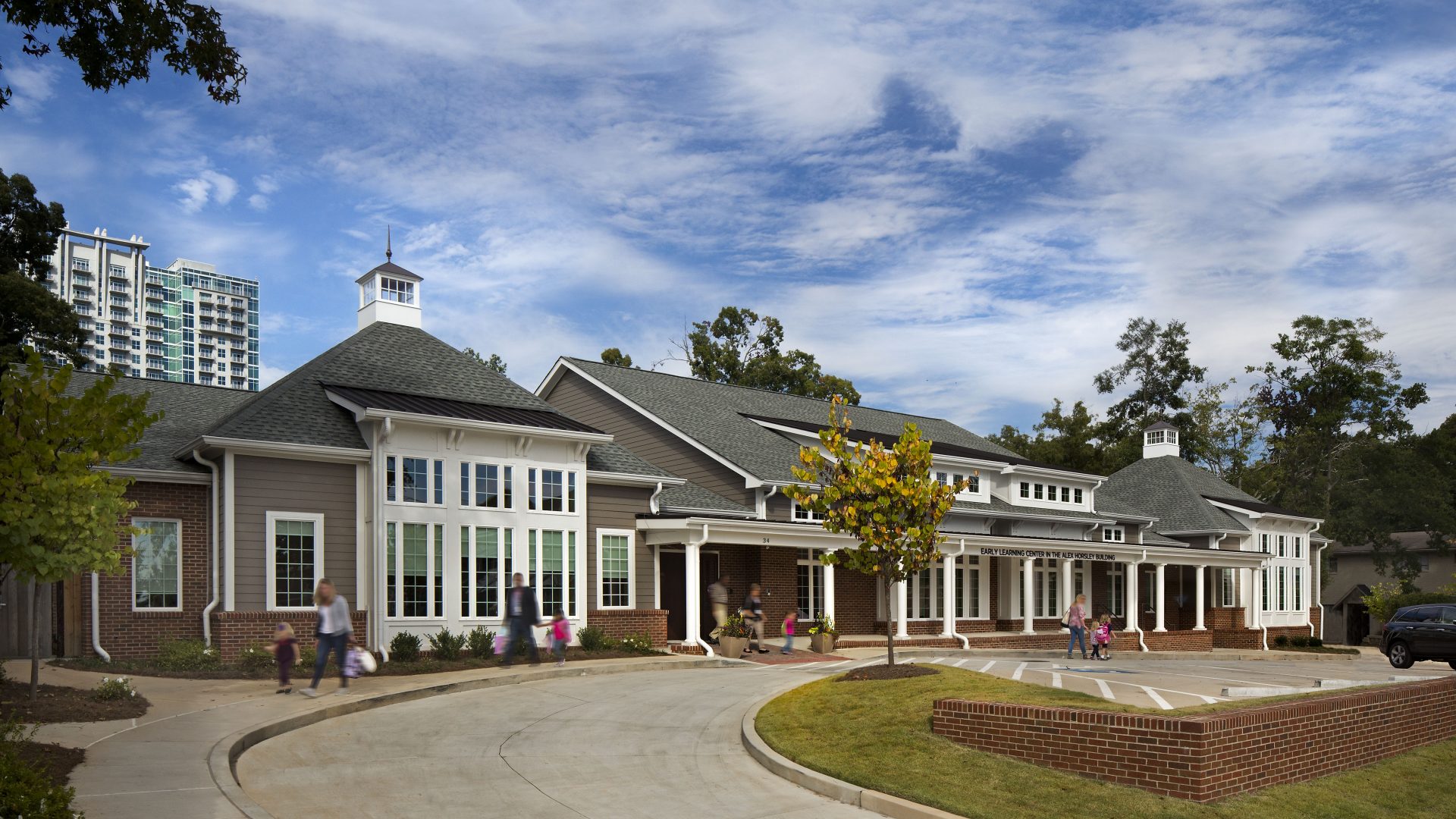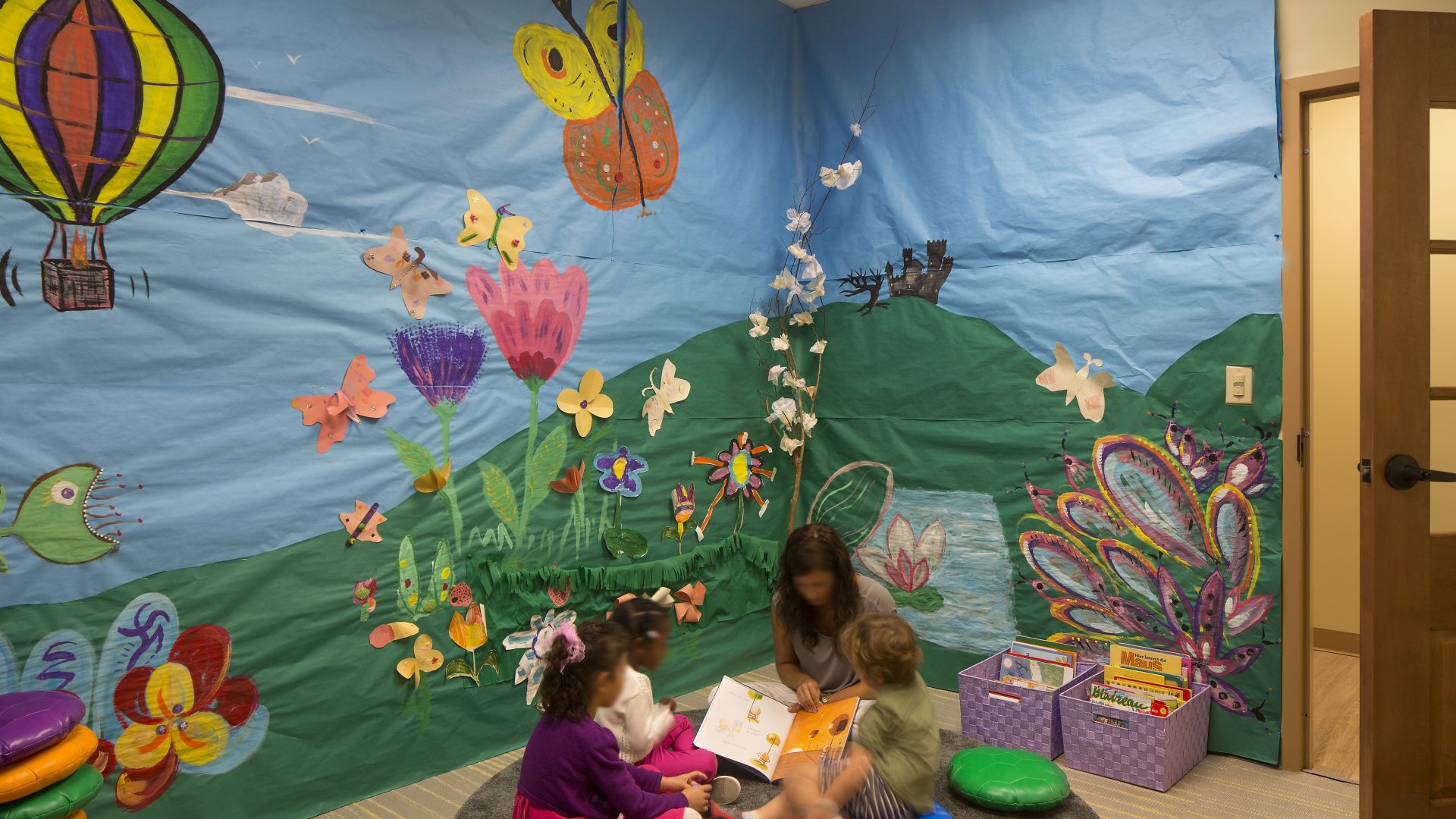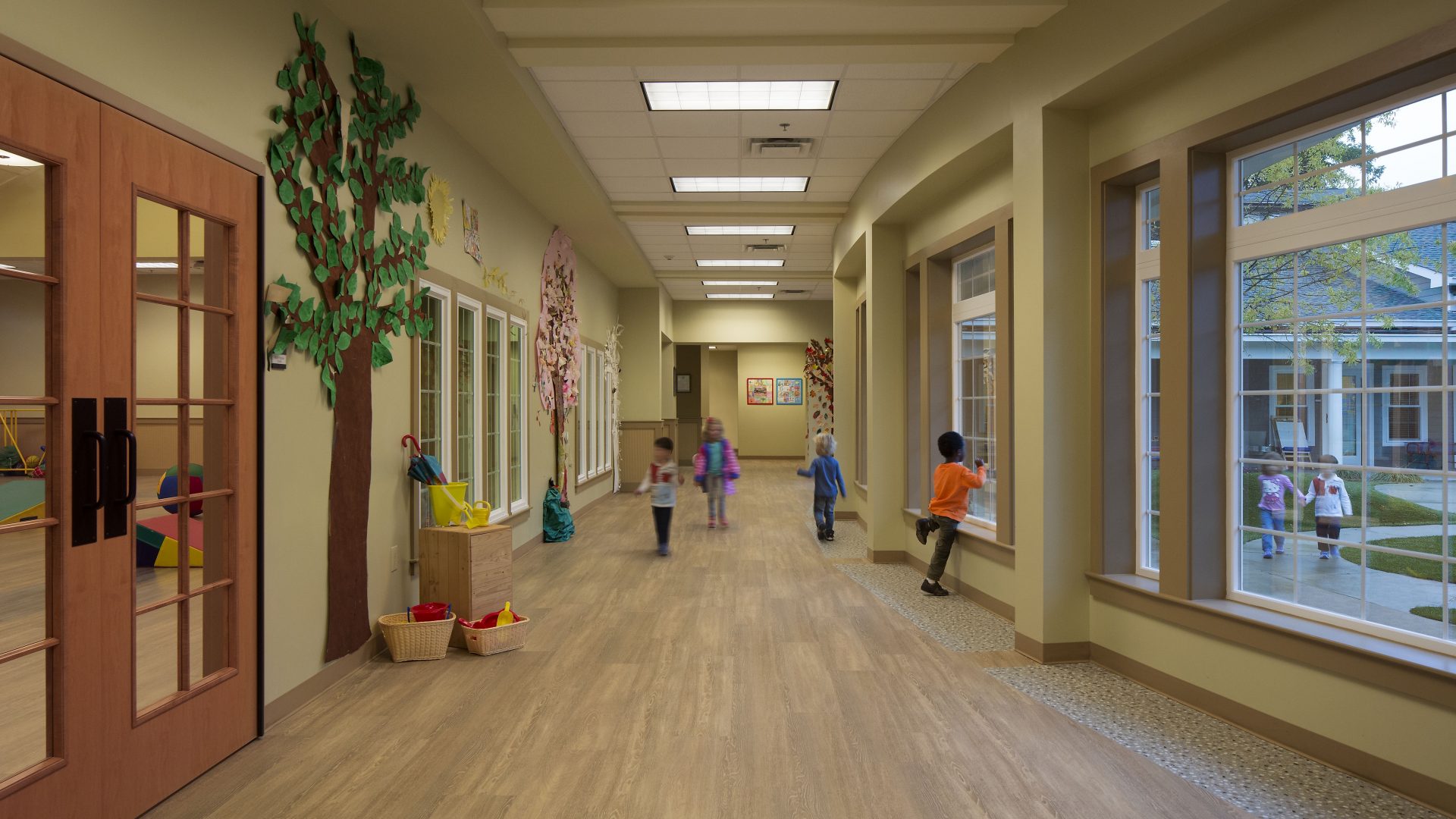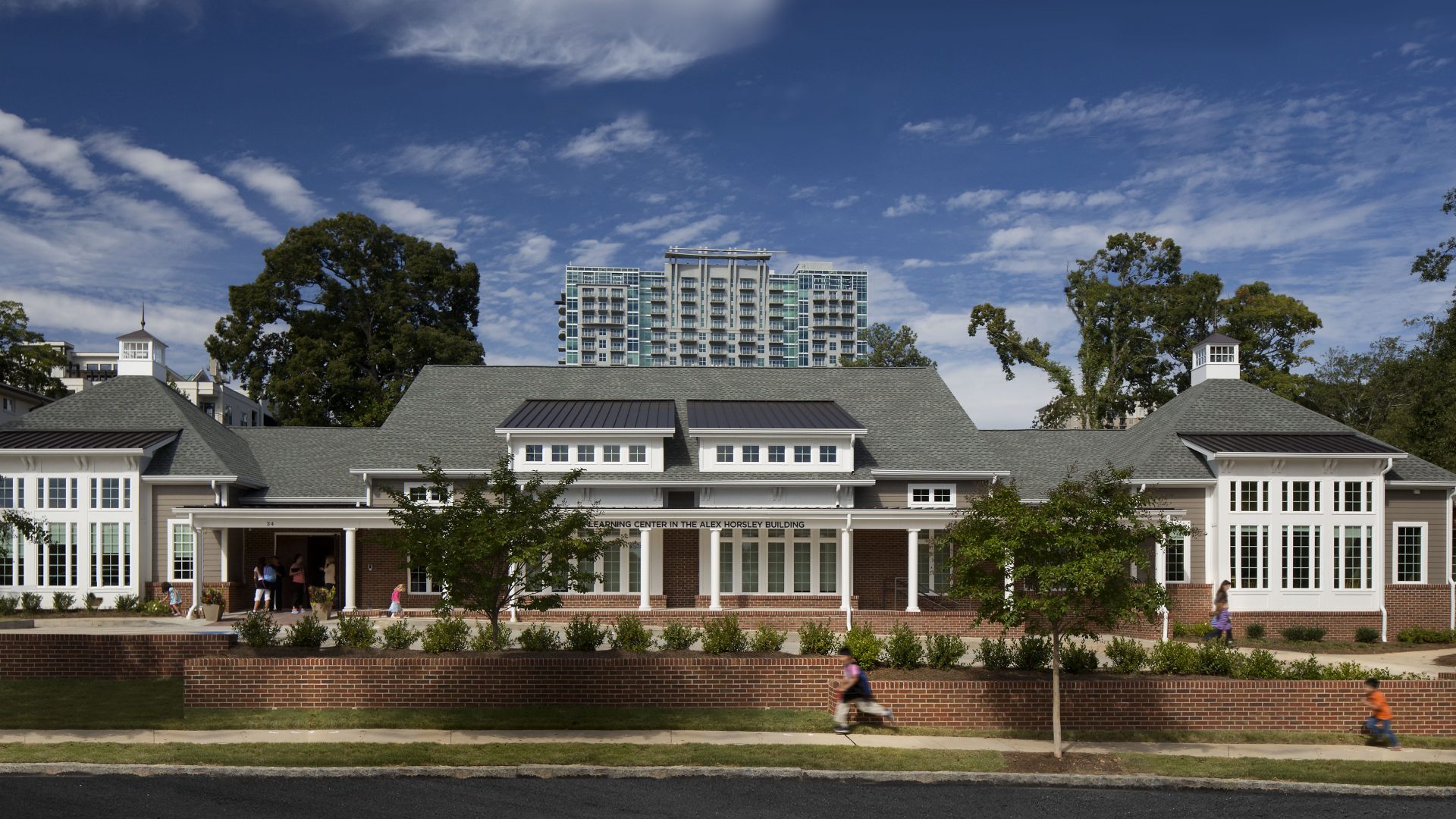 Services
Location
Atlanta, GA
Client
Atlanta International School
Size
30,000 SF
Year
2013
More Work
Sustainability
Earthcraft Light Commercial Gold