Decatur High School Gymnasium and Stadium
City Schools of Decatur
Academic / Institutional
Decatur, GA | SF
A nearly decade-long vision became a reality for Decatur High School athletics director Carter Wilson when his teams were given some of the best athletics facilities in the state. 
For 50 years, Decatur basketball training and games took place in the cramped Recreation Center about a half-mile from campus. The transition to new state-of-the-art facilities was a dream come true for players and coaches. The new venue features an outdoor synthetic competition field with stadium seating for more than 3,800 spectators, locker rooms, classrooms, a 3,000-SF multi-sport practice room and a weight training space that opens to the field. A landscaped plaza connects it with the new 1,600-seat competition gymnasium and 500-seat performing arts auditorium.
Noteworthy: The Decatur Historic Preservation Committee honored the project for the careful integration of building components from previous buildings that stood on the site from generations of past students.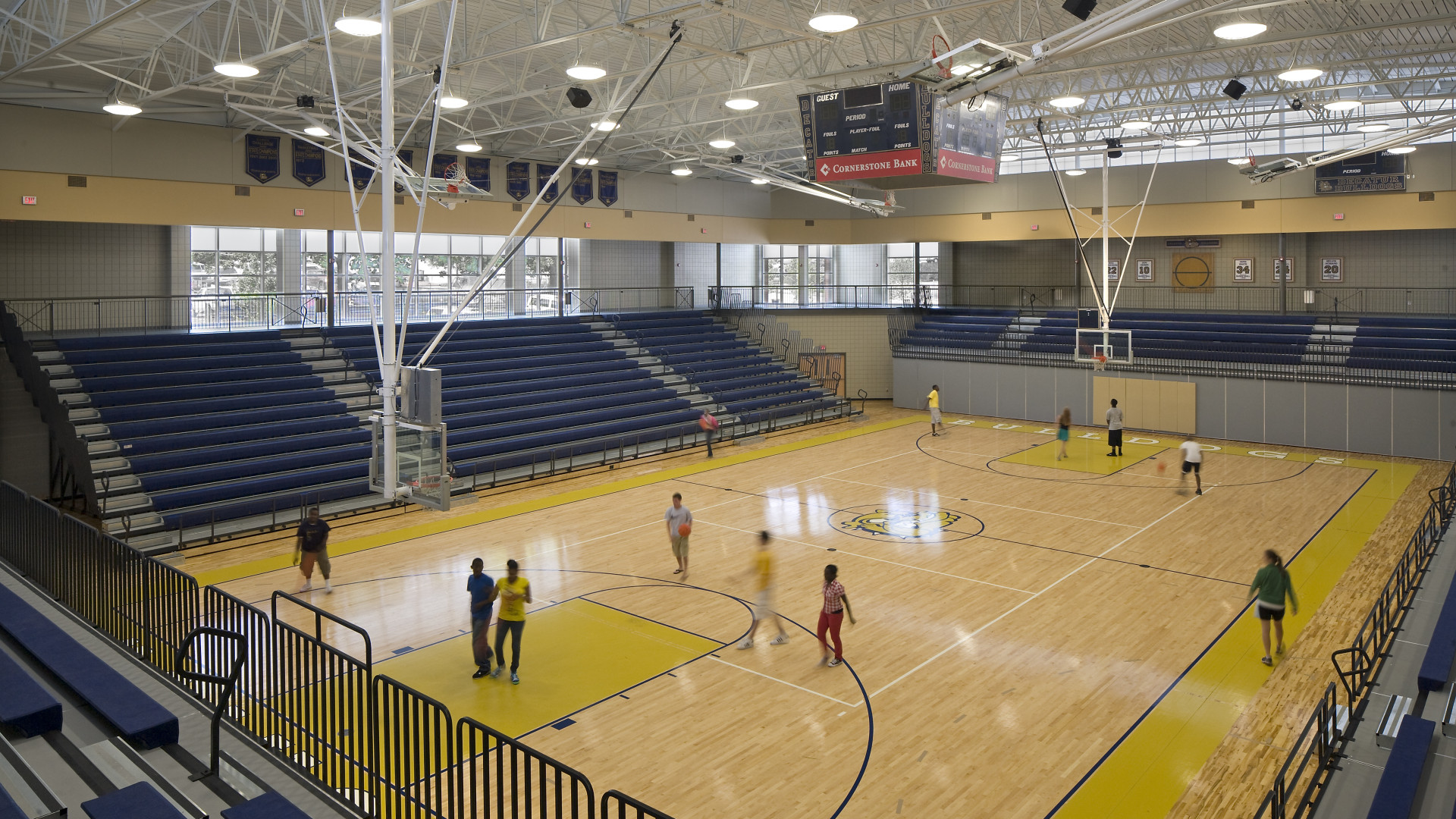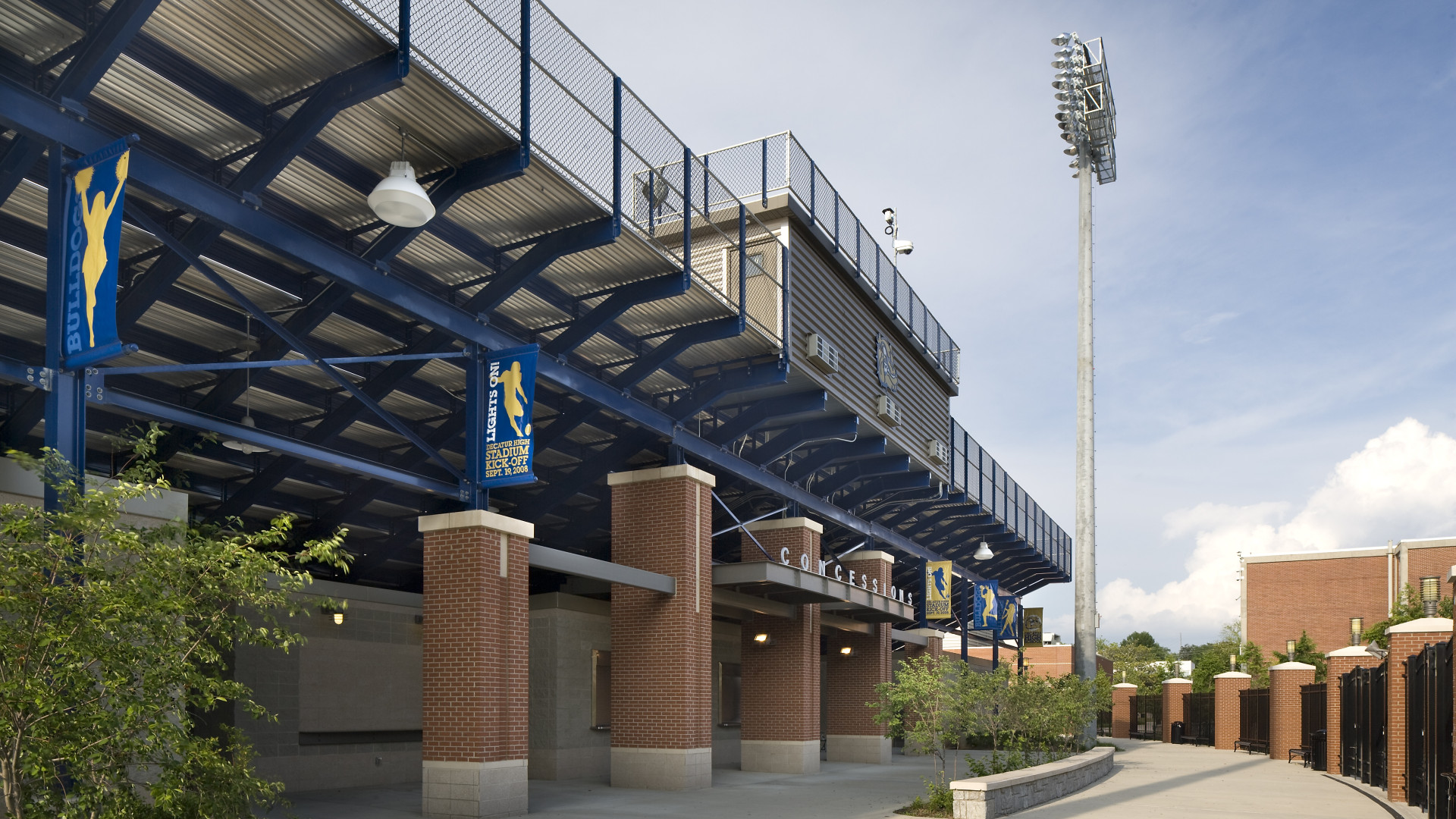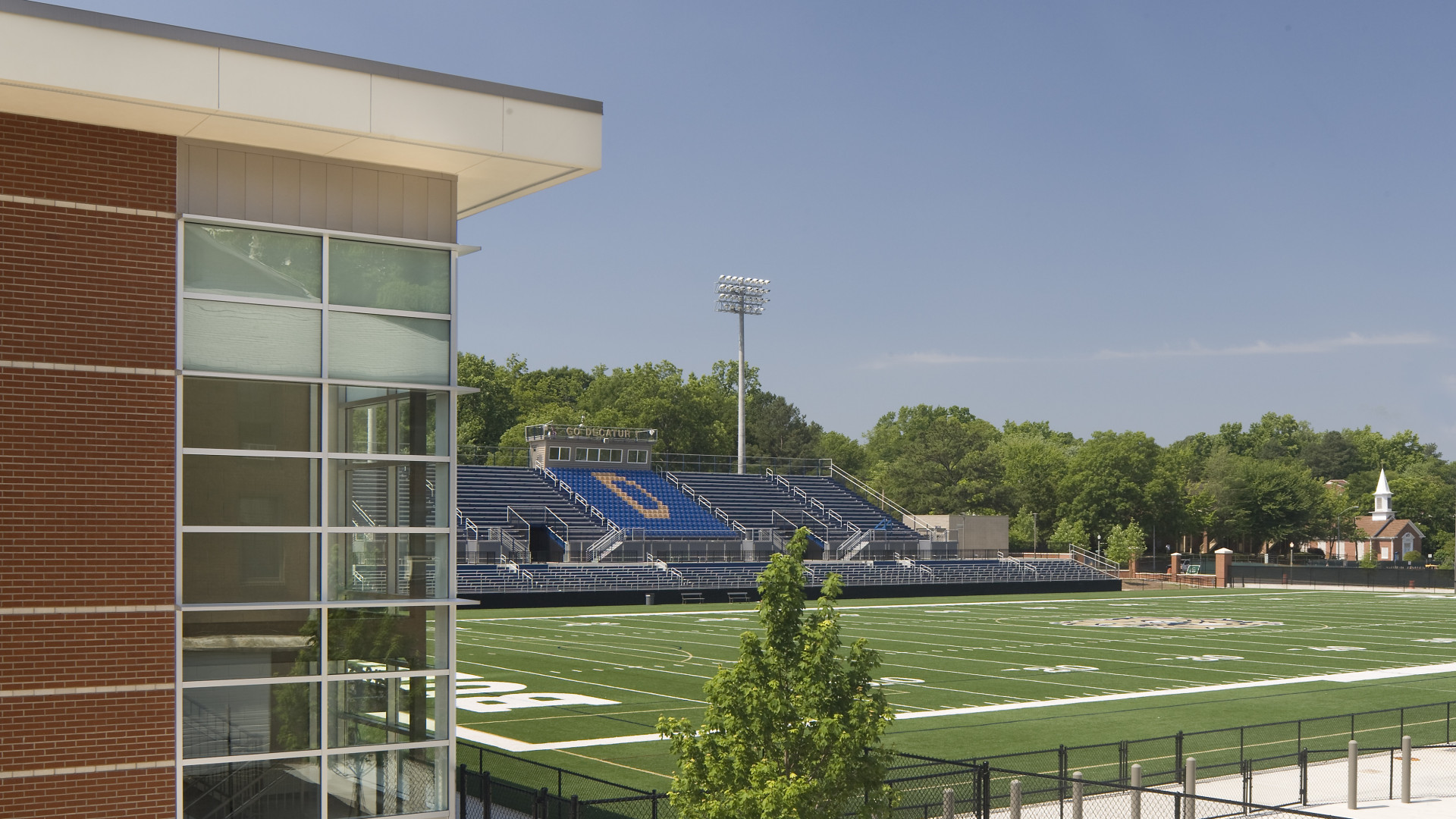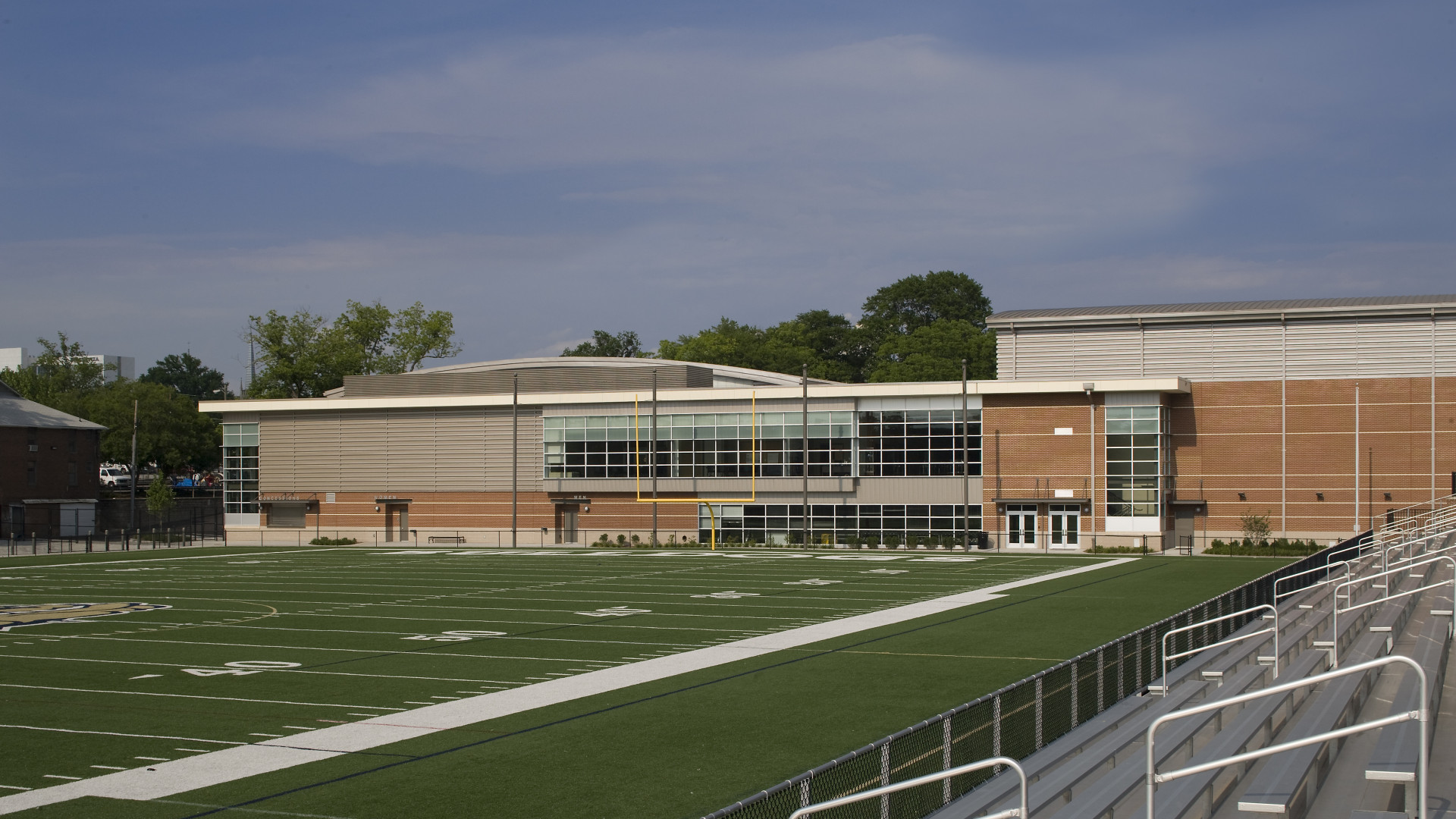 Services
Location
Decatur, GA
Client
City Schools of Decatur
Year
2009
More Work
Awards
Urban Design Award 2011, AIA Georgia Brick Award