Convocation Hall
Emory University
Academic / Institutional
Atlanta, GA | 27,889 sf
The Theology Building was one of the first buildings on the Atlanta campus, and is considered one of Emory's most historically significant structures. Designed by Henry Hornbostel in 1916, the Theology Building serves as a cornerstone on the Emory Historic Quad.
Over the years, the Theology building has undergone multiple renovations, uses and transformations. On its 100-year anniversary, Emory sought to restore and adapt the current space to become a modern and functional hub for administration, the President and the board of trustees while respecting the historical vernacular on which the entire campus was founded.
The building provides expansive views to further connect its iconic lineage with the quad and the entire campus. In addition, the building incorporates design elements that focus on environmental sustainability and human wellness.
Noteworthy: The team dedicated much of its aesthetic focus to the seamless blend of technology and modern-day functionality with historically significant details by preserving original marble, wood, wainscot, trim and architectural steel windows.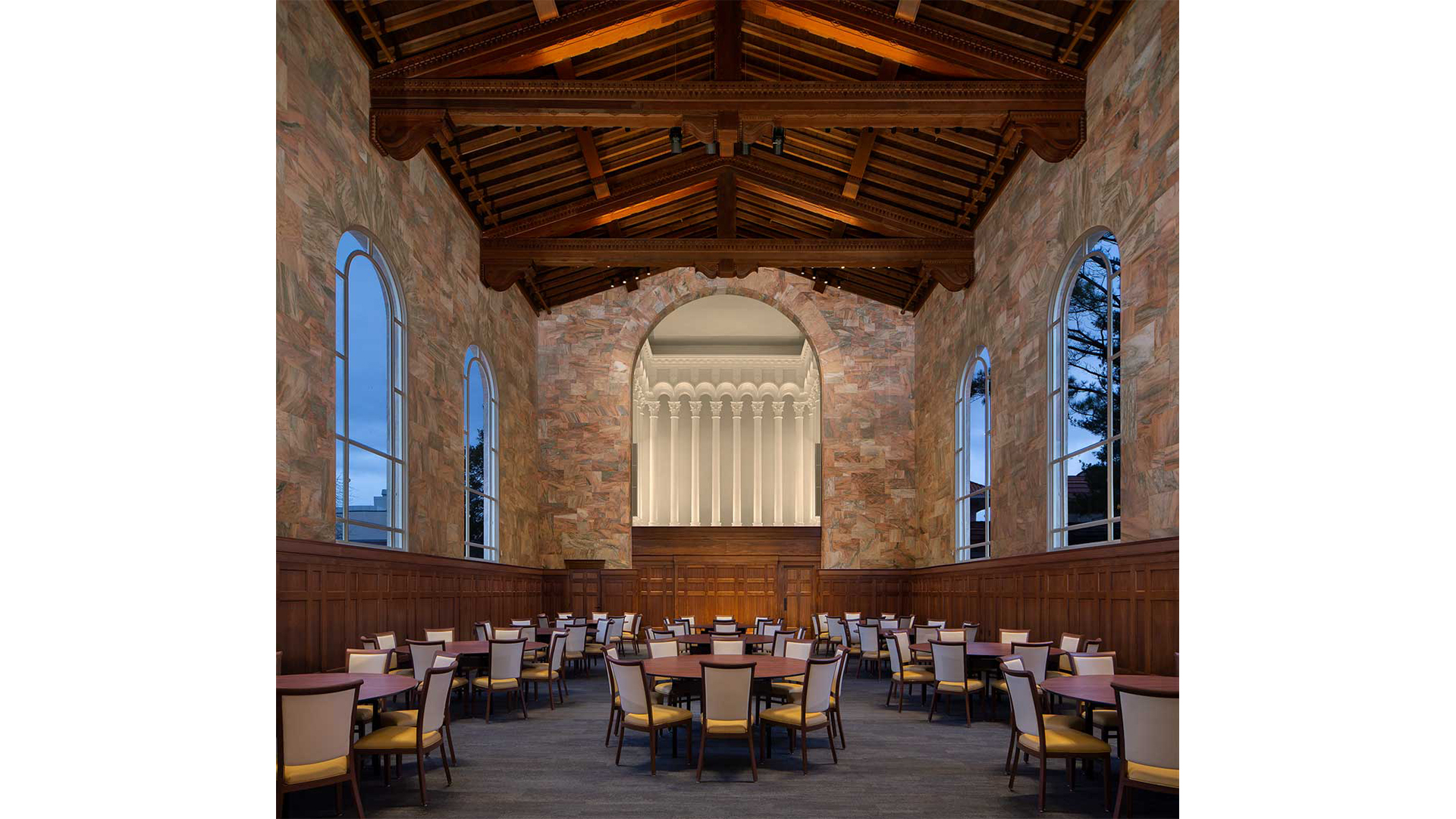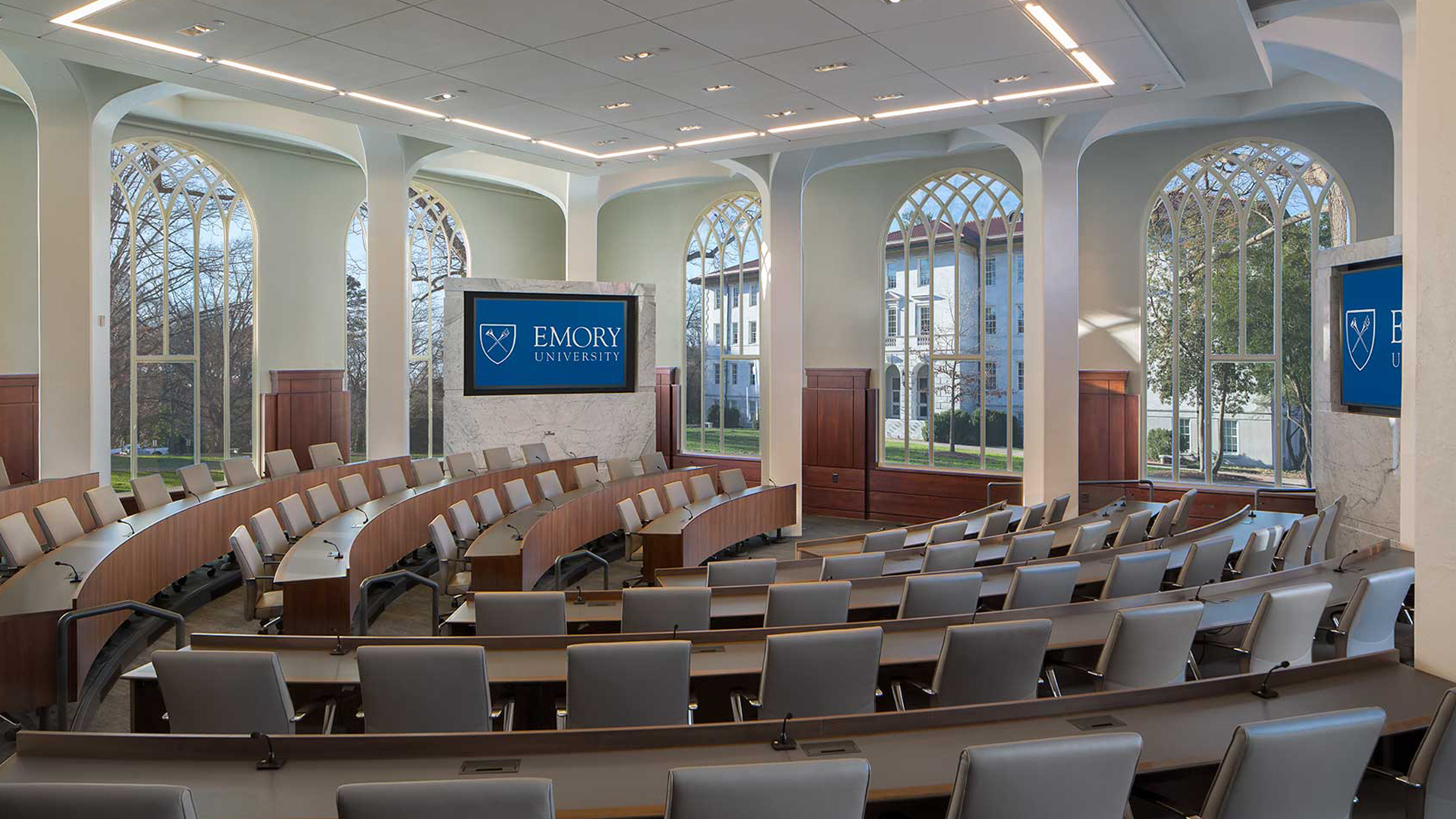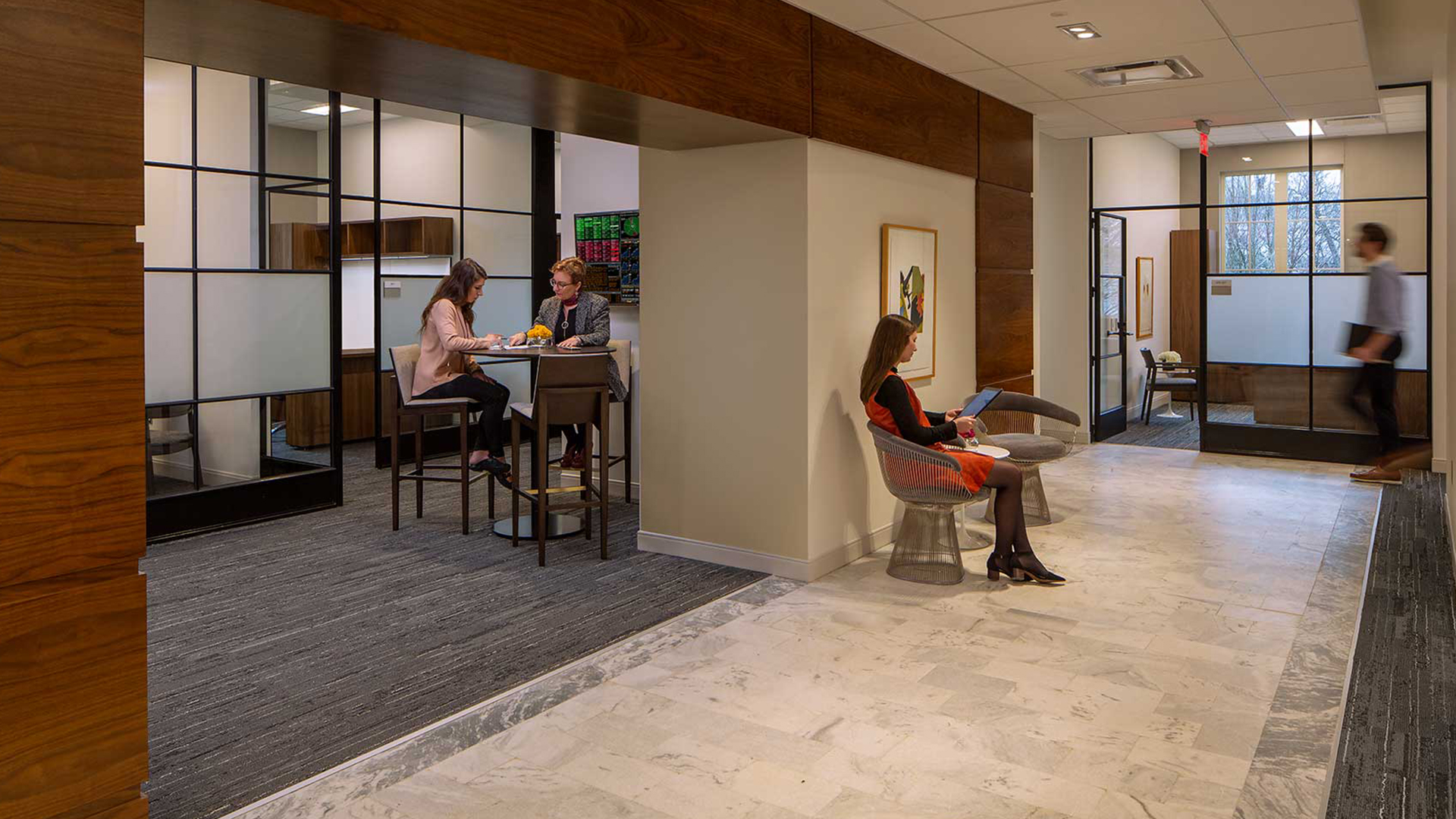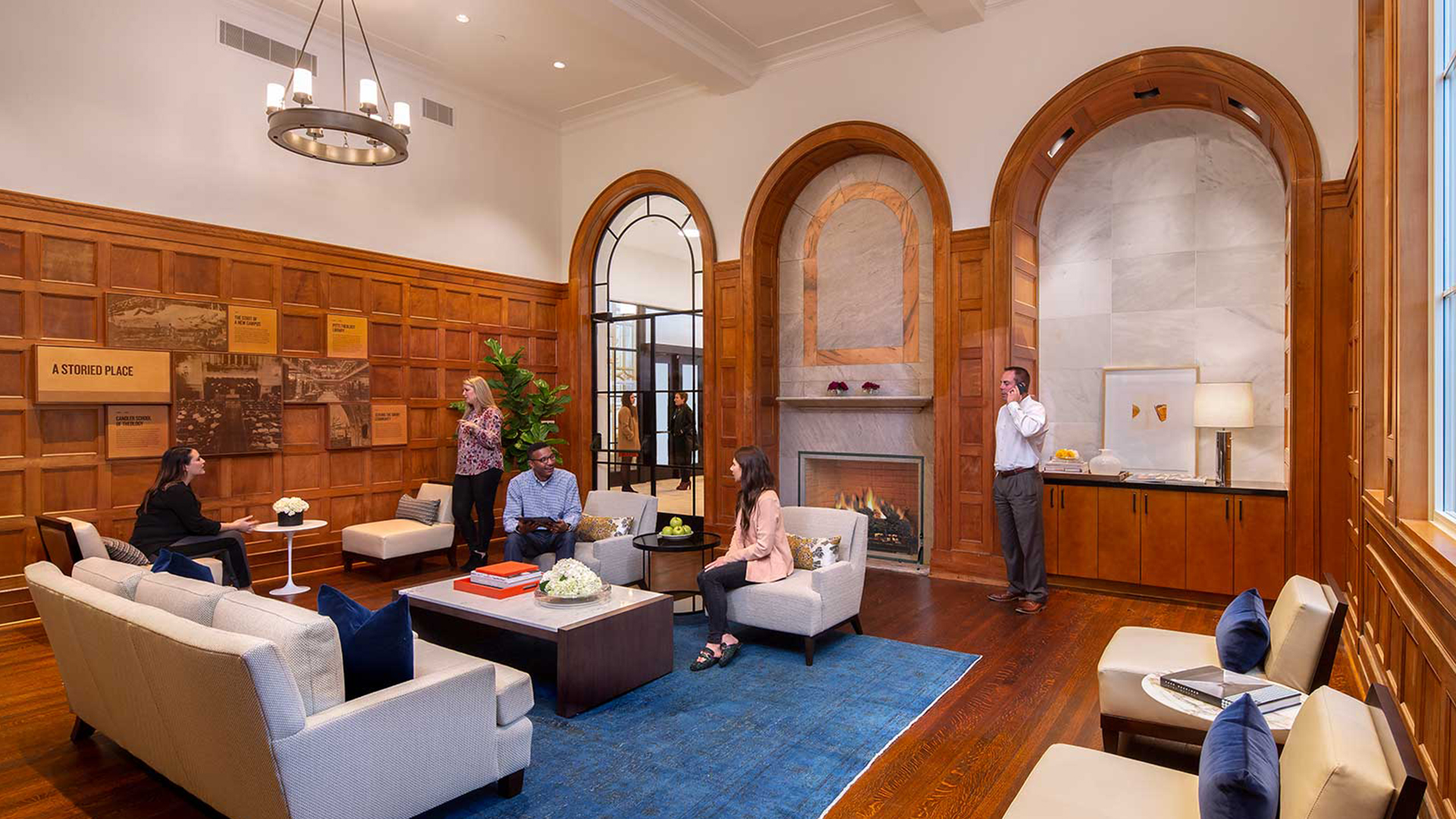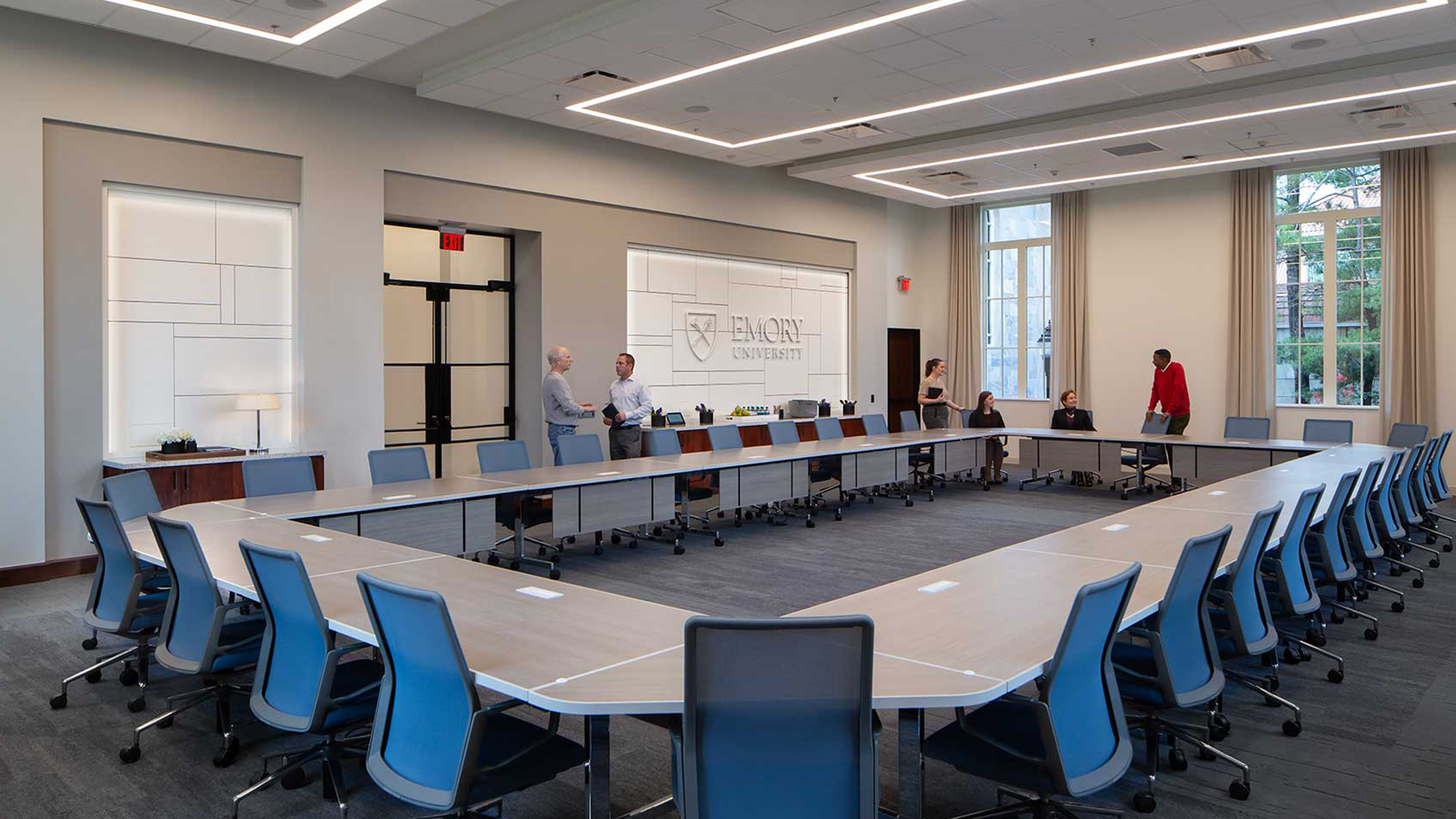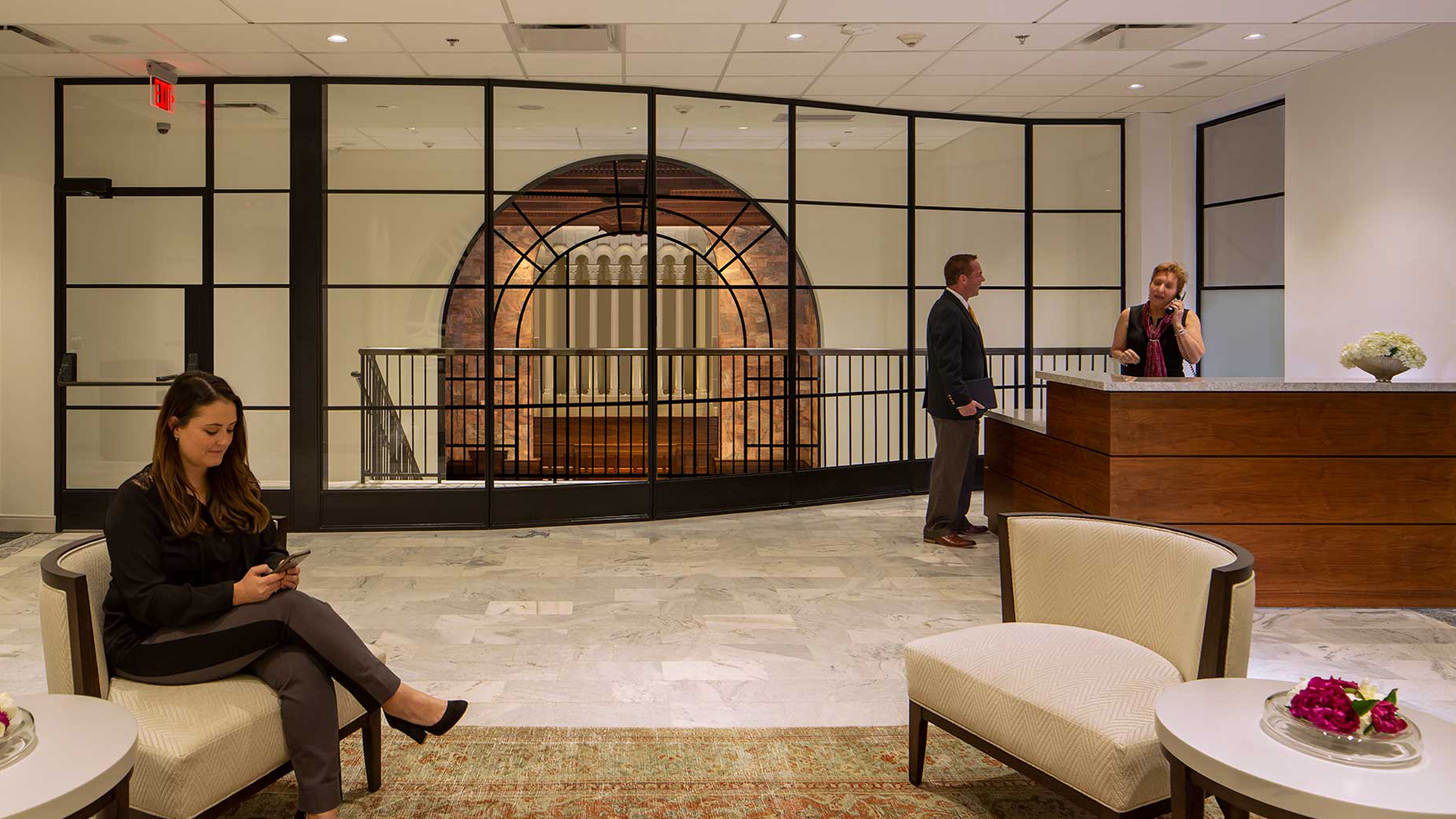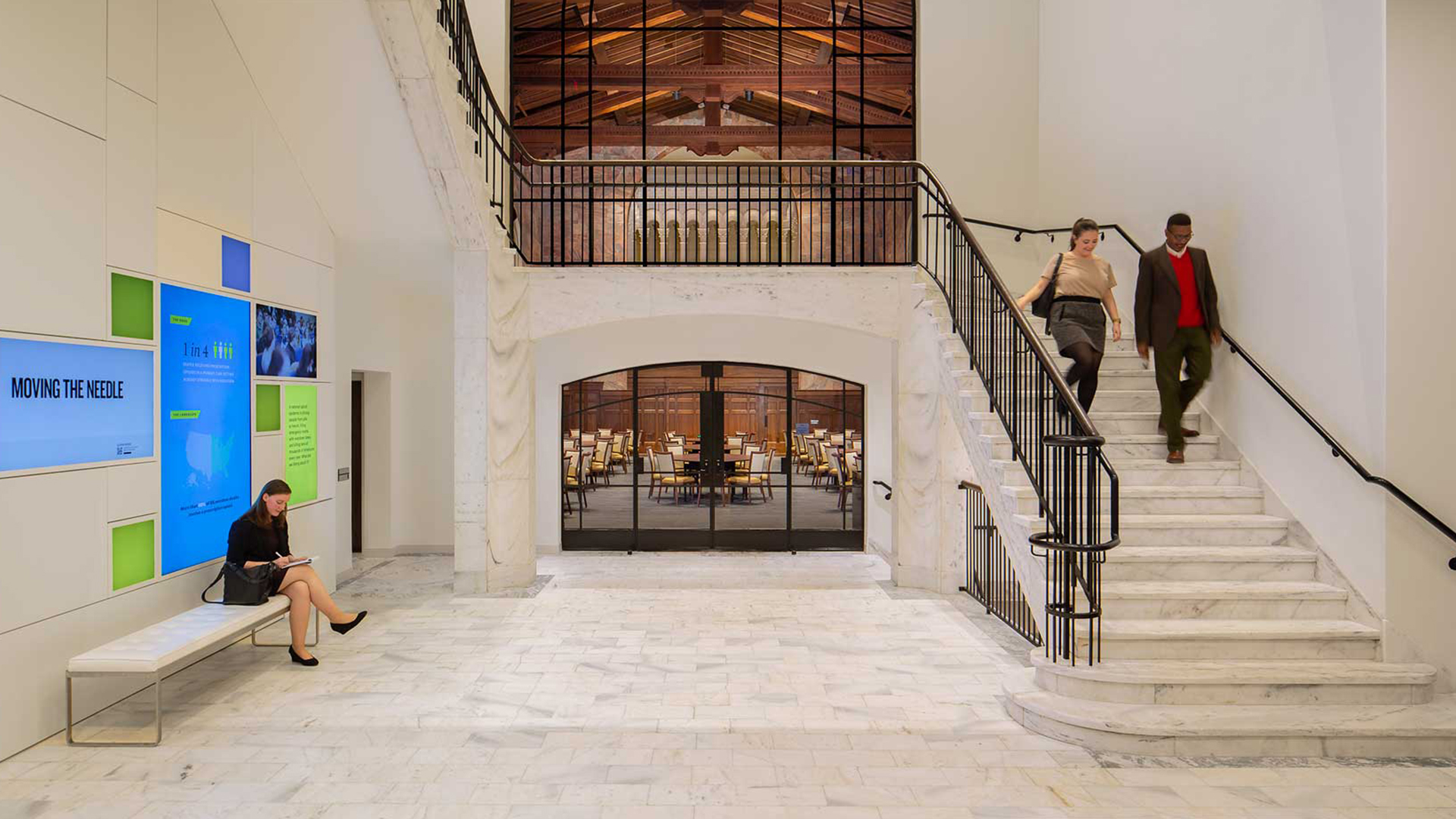 Services
Location
Atlanta, GA
Client
Emory University
Size
27,889 SF
Year
2018
More Work
Sustainability
Pursuing LEED