C.H. Gullatt Elementary School
Fulton County Schools
Academic / Institutional
Union City, GA | 112,000 sf
A key feature of the design of Gullatt Elementary is the central courtyard that complements and expands opportunities for learning, teaching and socializing.
The state-of-the-art media center, which anchors one end of the courtyard, offers flexible huddle spaces that can be re-configured to support a wide range of groups and uses. This design supports the school system's departure from a more traditional library environment as it embraces more forward-thinking technology and teaching methods to support student learning. The adjacent STE(A)M production lab and advanced projects lab are connected to the media center to facilitate the sharing of resources and to support collaboration between classes.
Noteworthy: The media specialist's "How-to" area serves as a Genius Bar, with dedicated spaces for specialized teaching.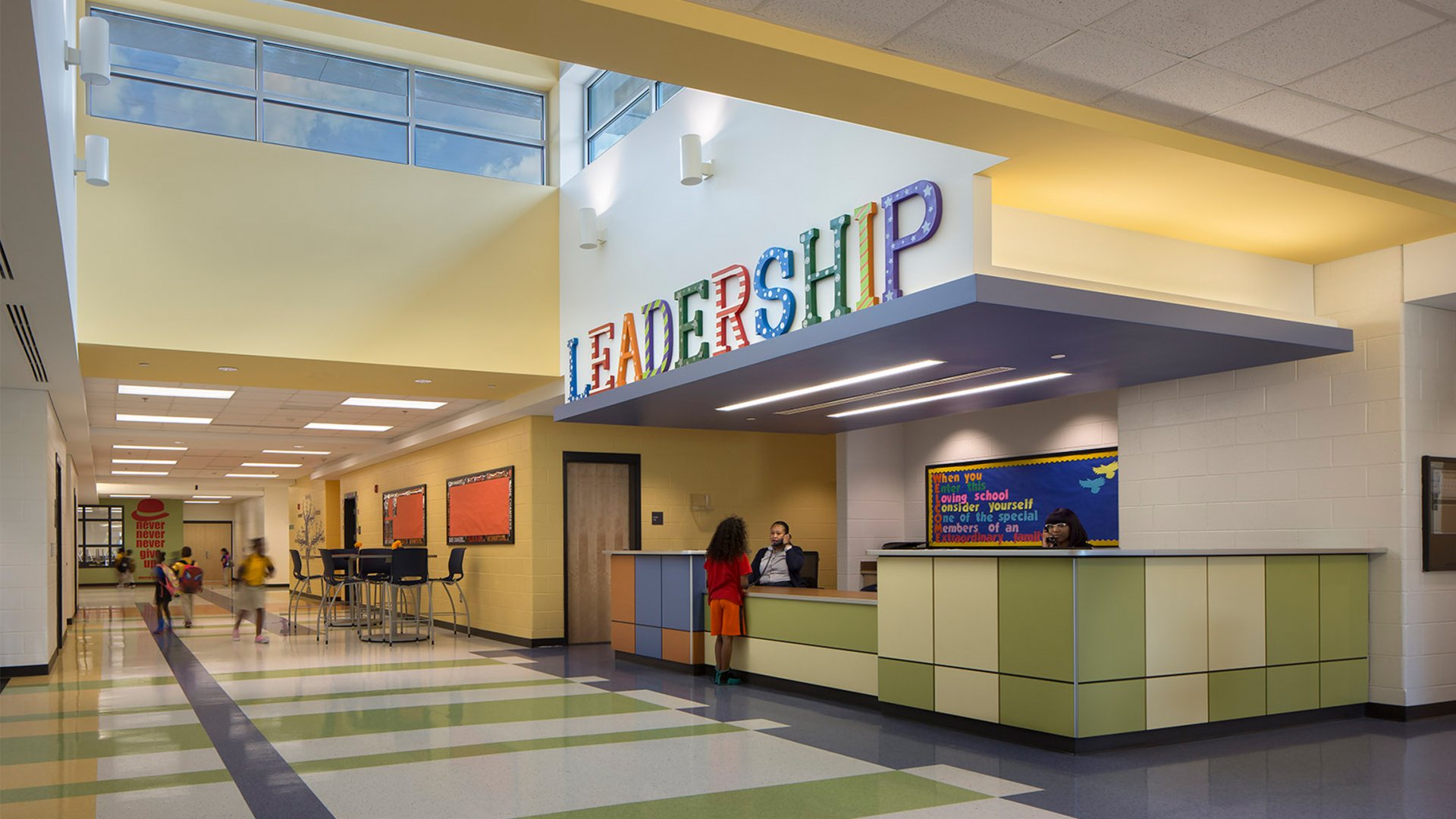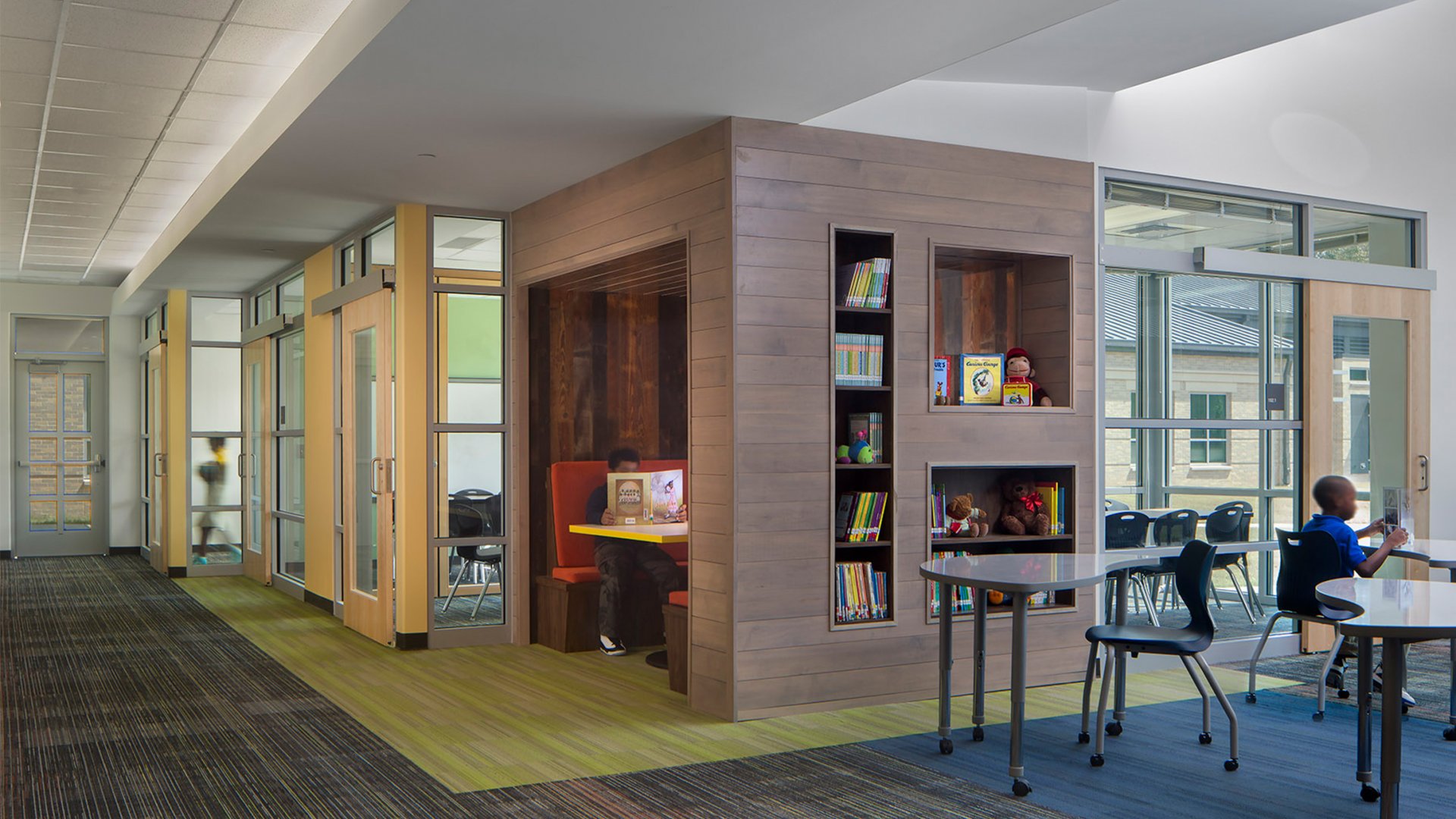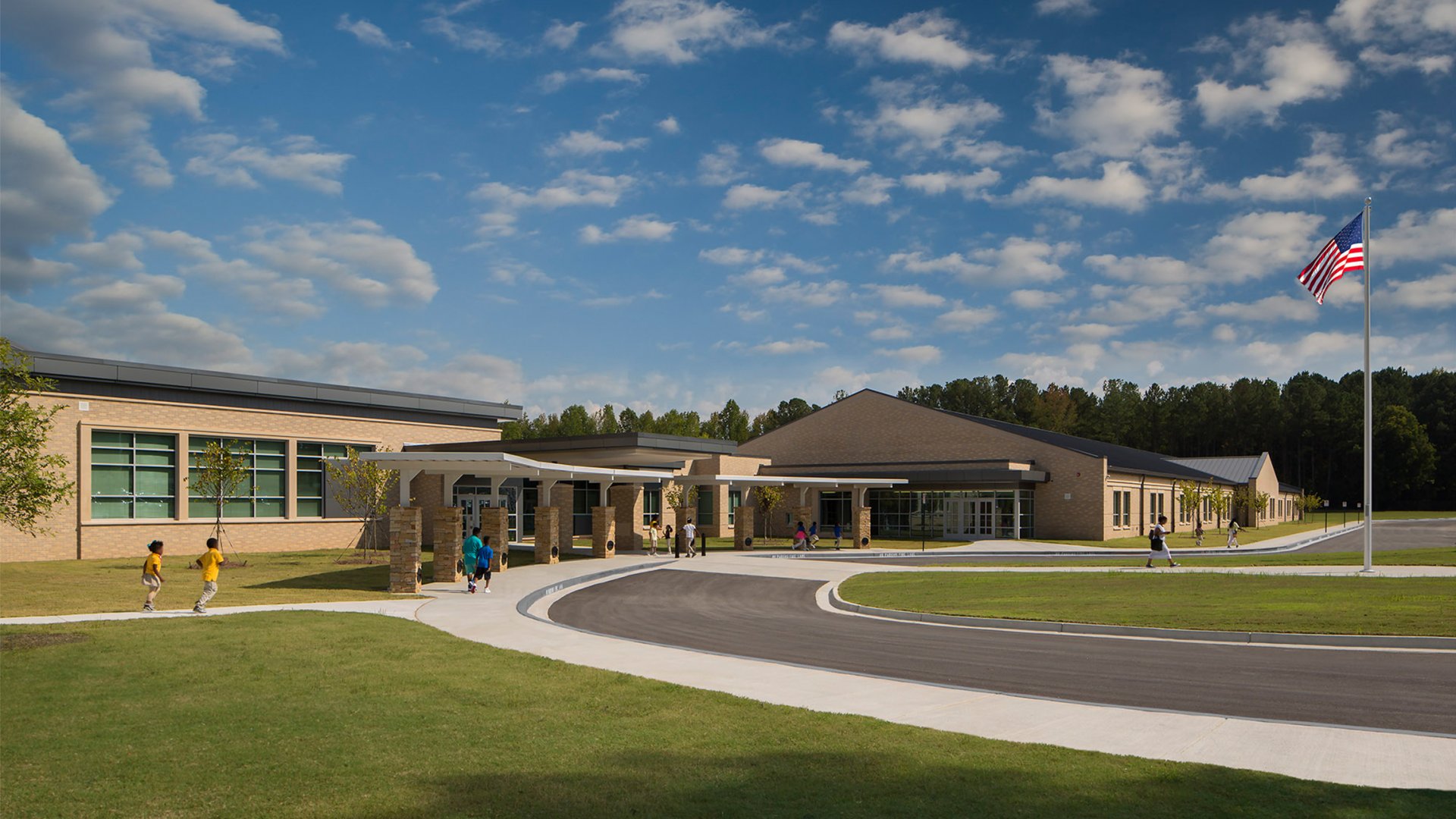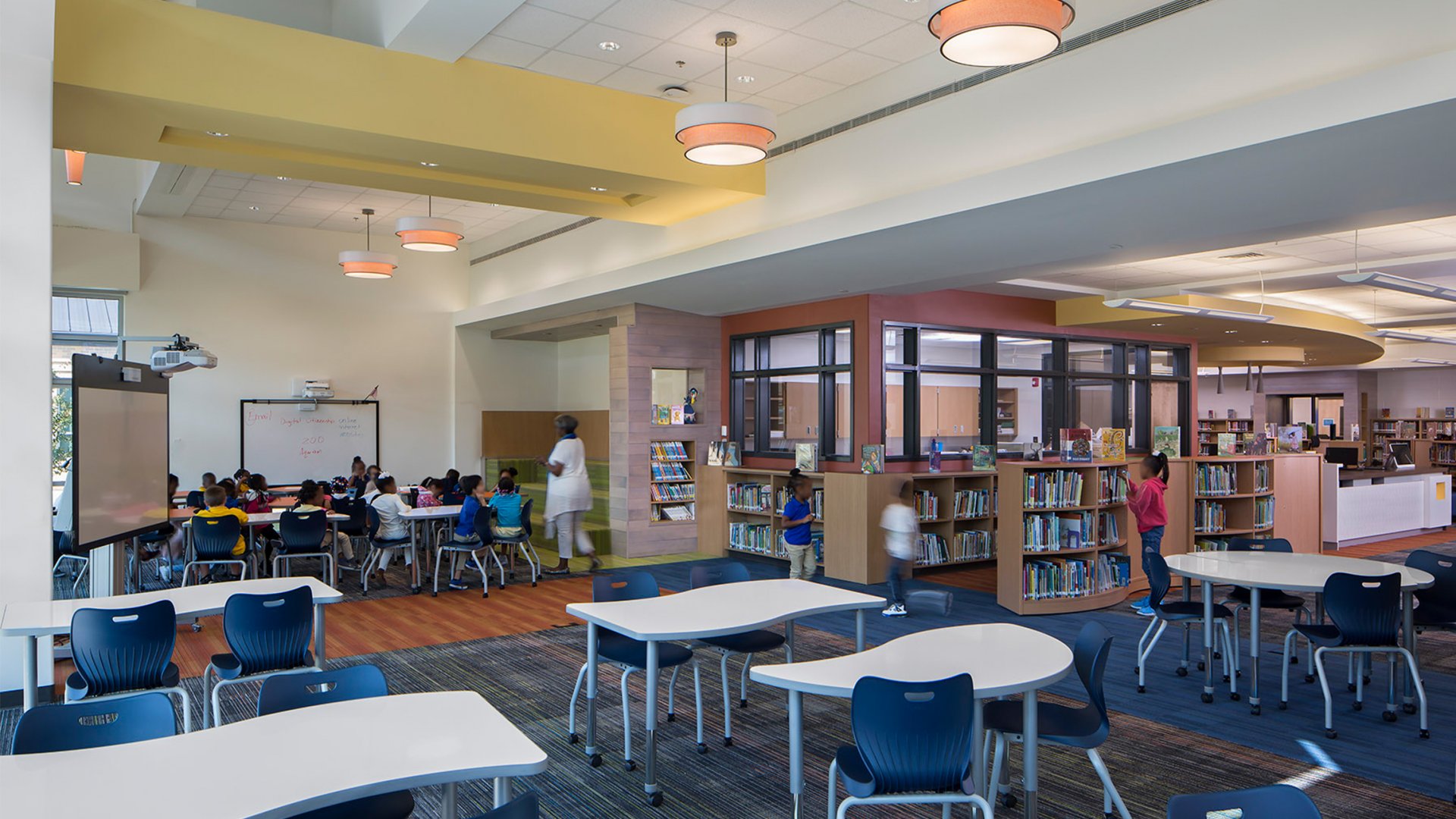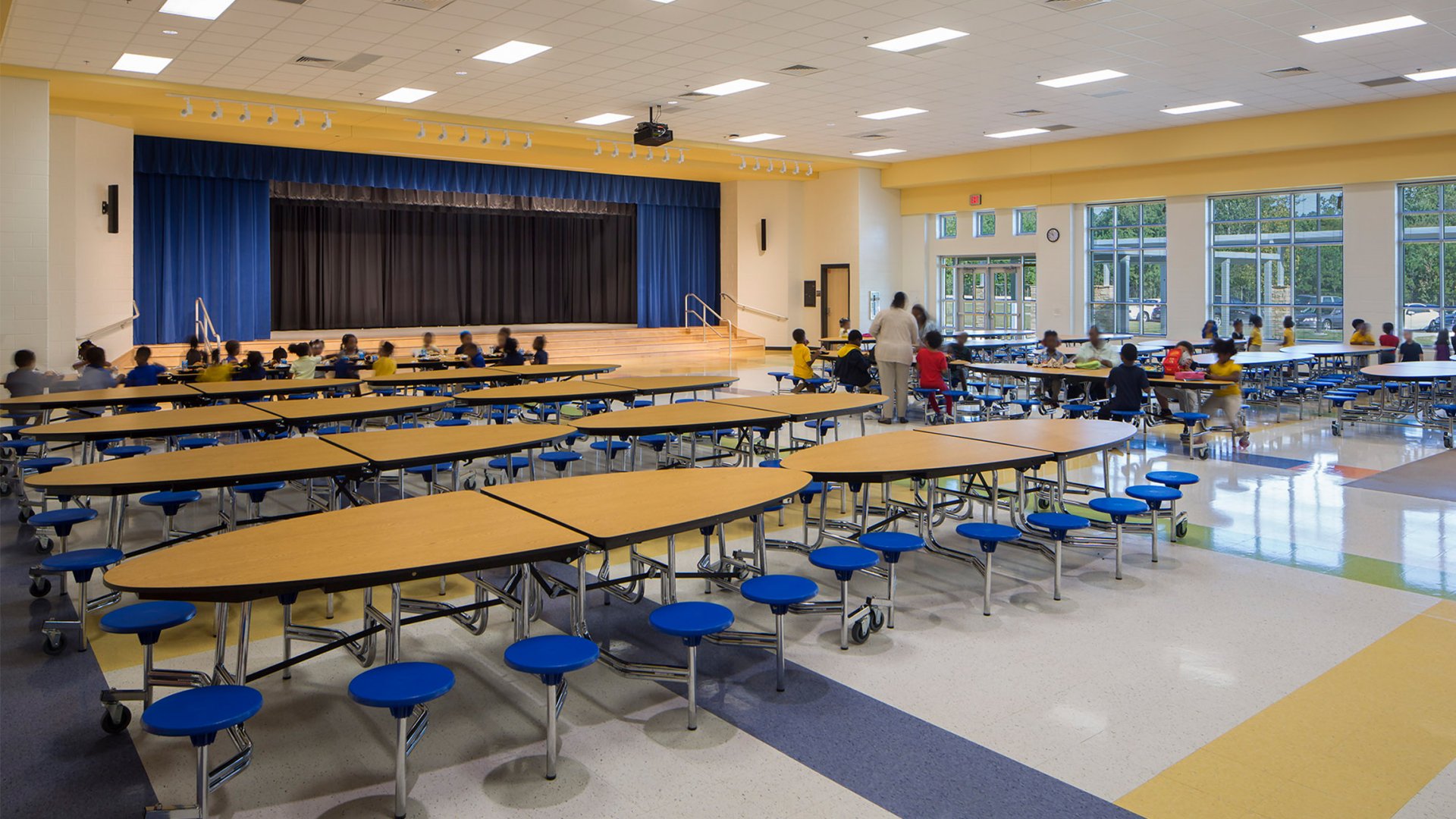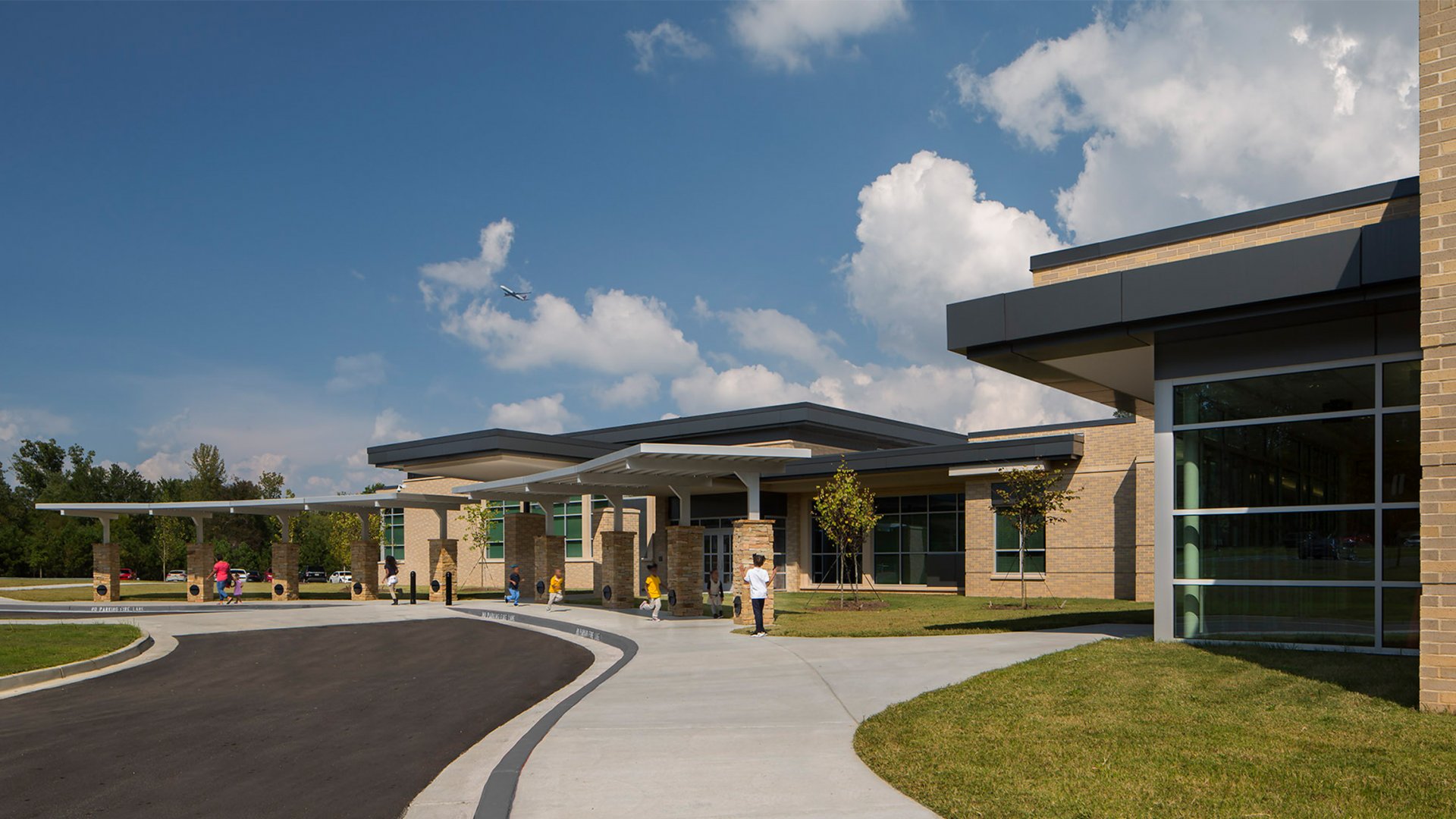 Services
Location
Union City, GA
Client
Fulton County Schools
Size
112,000 SF
Year
2017
More Work