Baseball Complex
The Lovett School
Academic / Institutional
Atlanta, GA | 8,000 sf
A substantial increase in student enrollment drove the development of The Lovett School's
new Baseball & Softball complex.
New artificial sports fields cater to football, lacrosse, baseball, softball and physical education, and accommodate competition events, as well as training and spectator needs. The 400-seat softball stadium backs into the 900-seat baseball stadium, creating a central pedestrian plaza that provides easy pedestrian access to shared concessions and restrooms. A new 8,000-SF Athletic Field House contains coach's offices, umpire and team locker rooms, indoor batting cages and extensive storage for equipment on the lower level of the field house.
Noteworthy: The athletic complex implements a 54,000-gallon cistern that collects rainwater, which is used to irrigate the competition fields.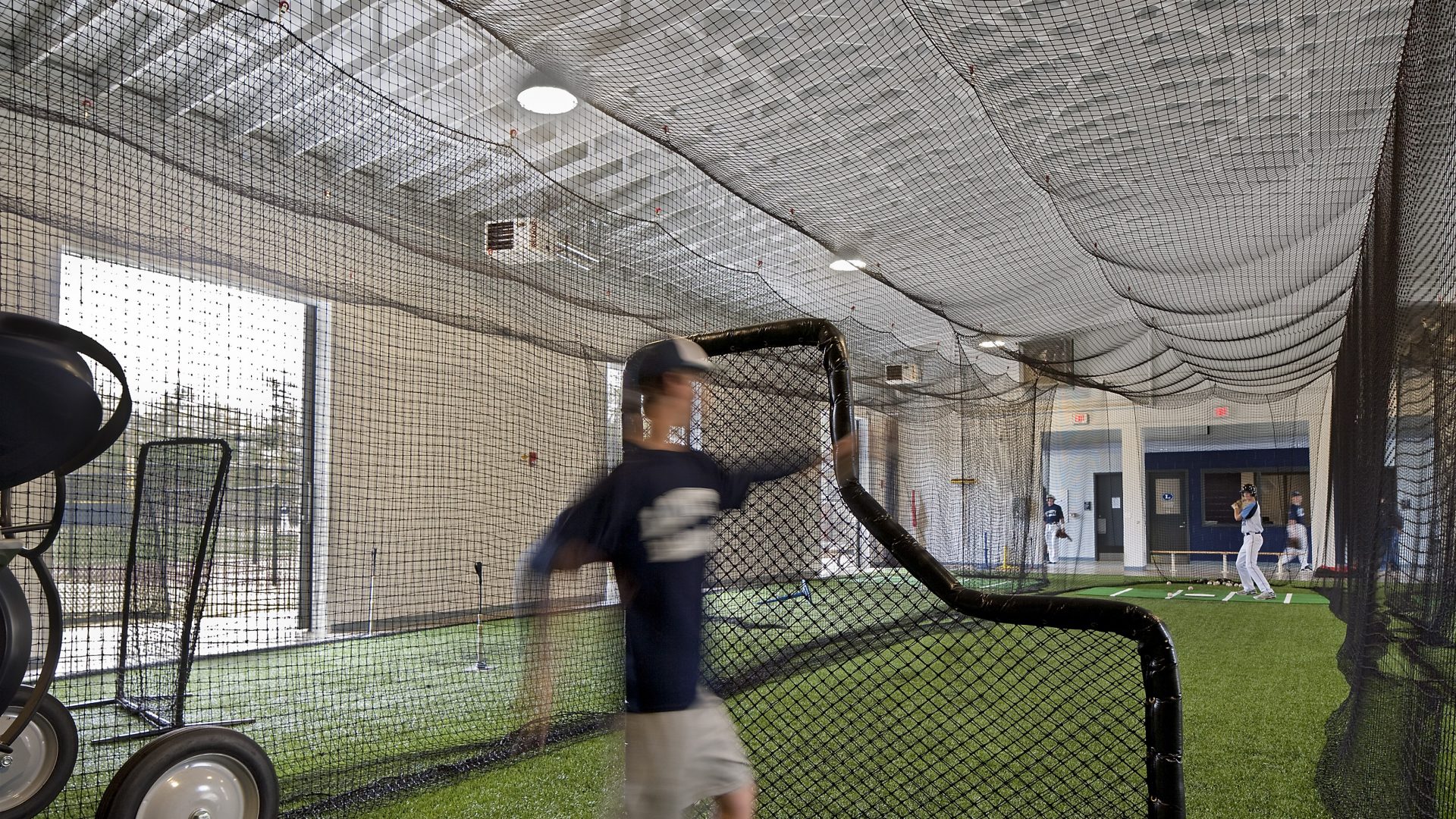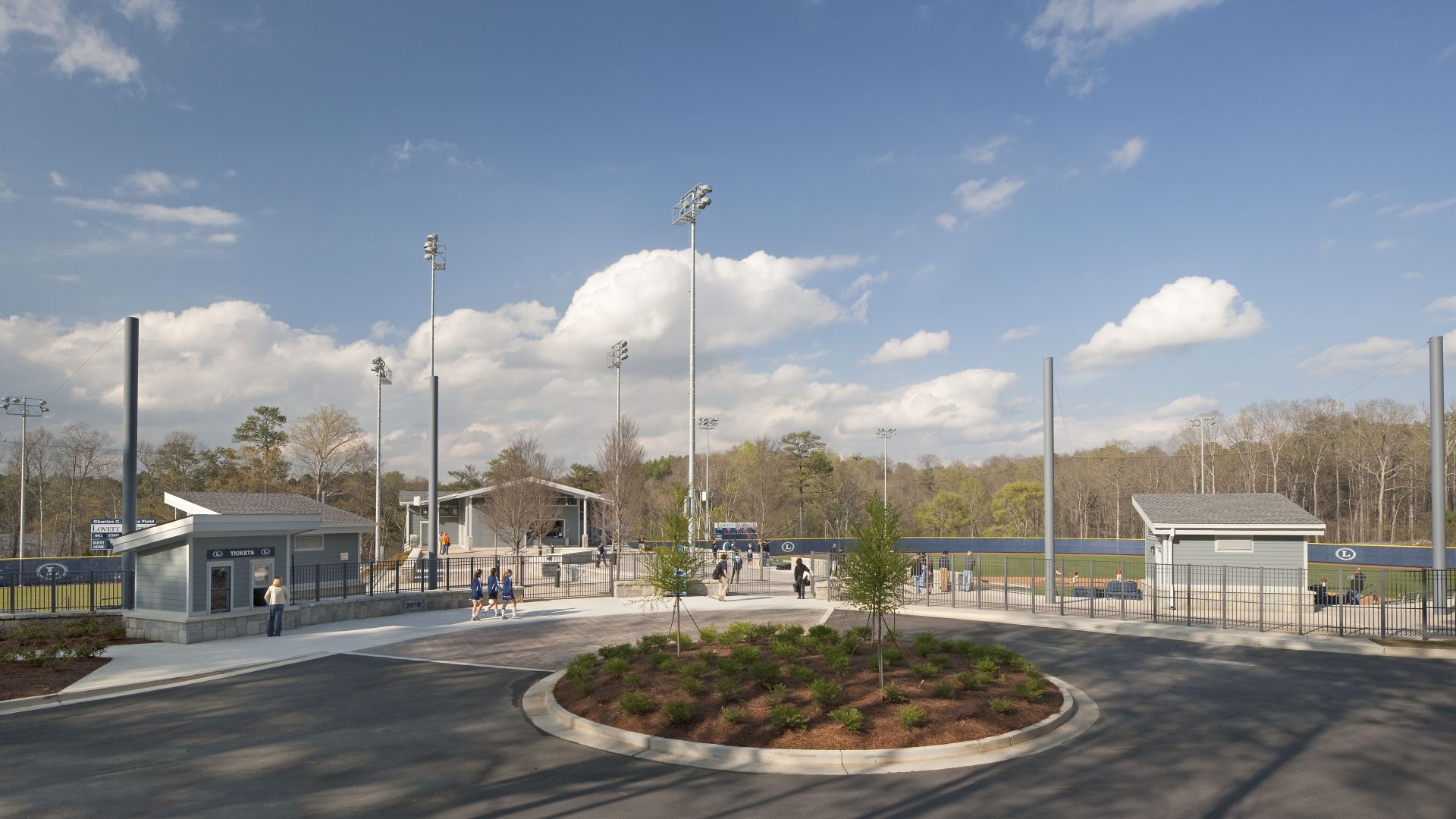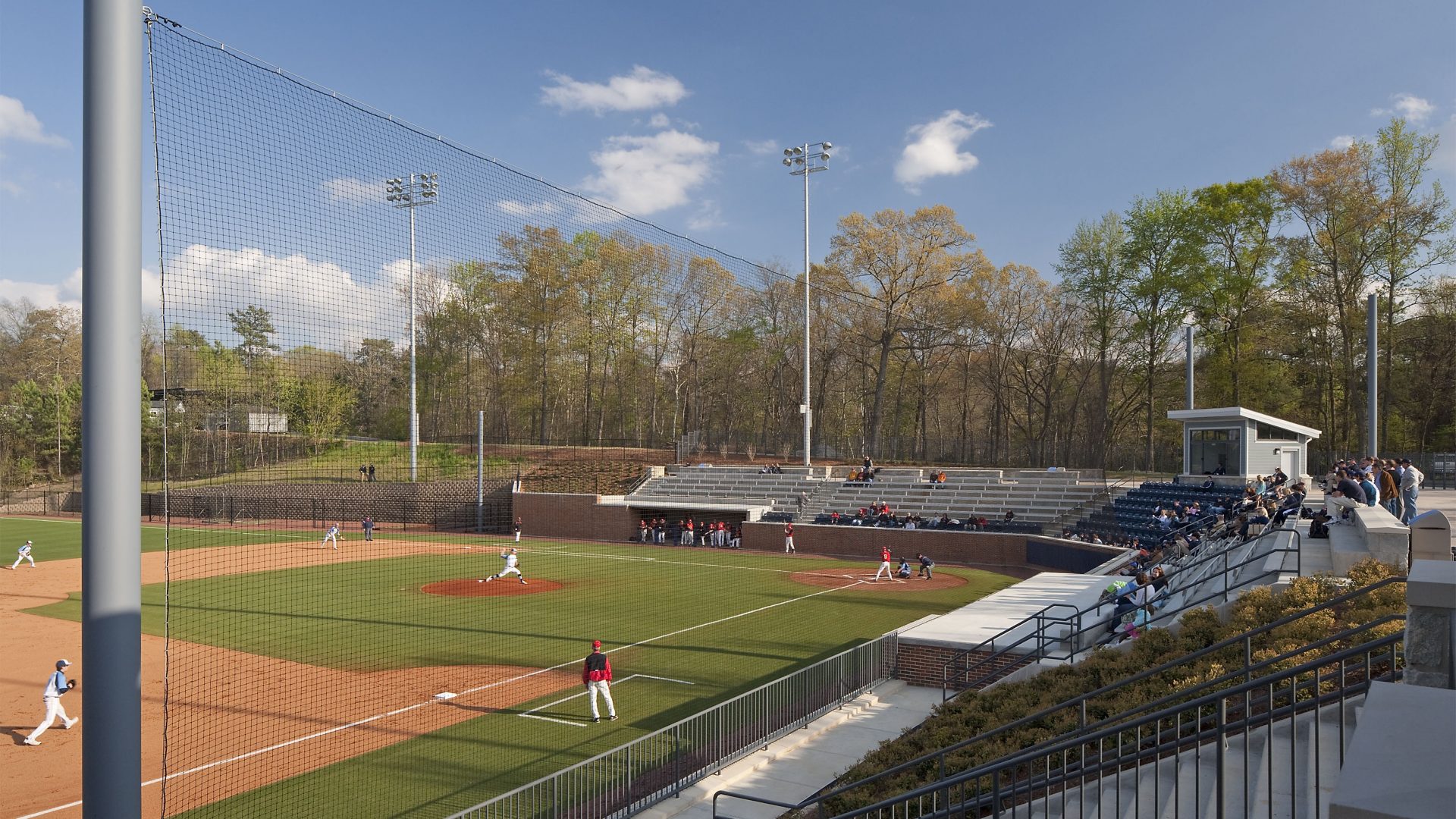 Services
Location
Atlanta, GA
Client
The Lovett School
Size
8,000 SF
Year
2010
More Work