Decatur High School Performing Arts Auditorium
City Schools of Decatur
Academic / Institutional
Decatur, GA | 89,919 SF
Steps from historic downtown, the Performing Arts Auditorium complements the campus environment and provides a renewed civic presence in the city of Decatur.
There's always something happening in the Decatur High School Performing Arts Auditorium. Conceived and created with students and the greater community in mind, it augments art programs of other schools within the school system. Stadium-style seating at the rear and sloped floor seating at the front of the space provide optimal viewing, and custom sound and theatrical lighting systems make for a rich theatre experience.
Noteworthy: The Performing Arts Auditorium is part of a larger complex that CCCA also accomplished with Decatur High School. A landscaped plaza connects the Auditorium with the Decatur High School Stadium.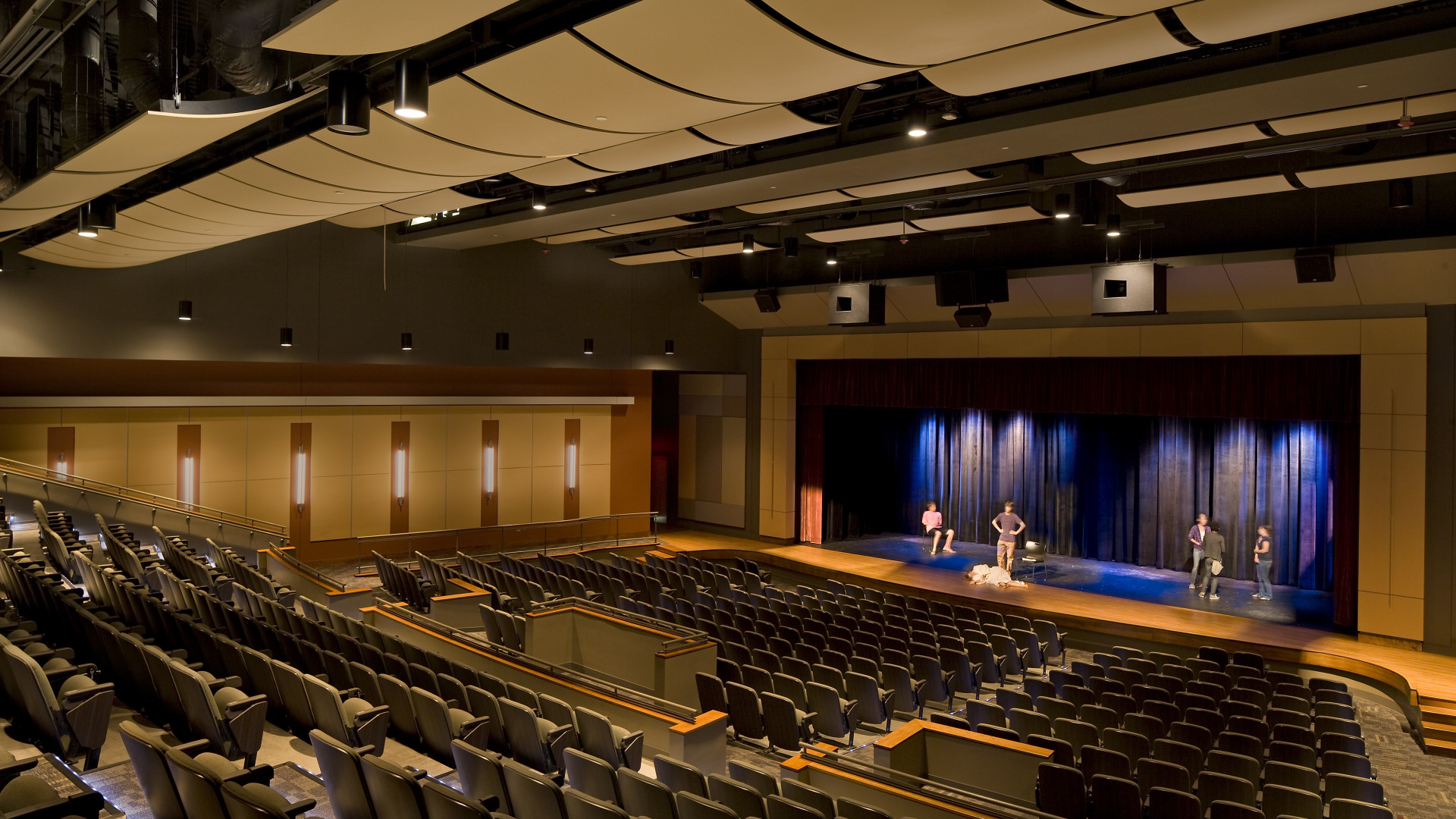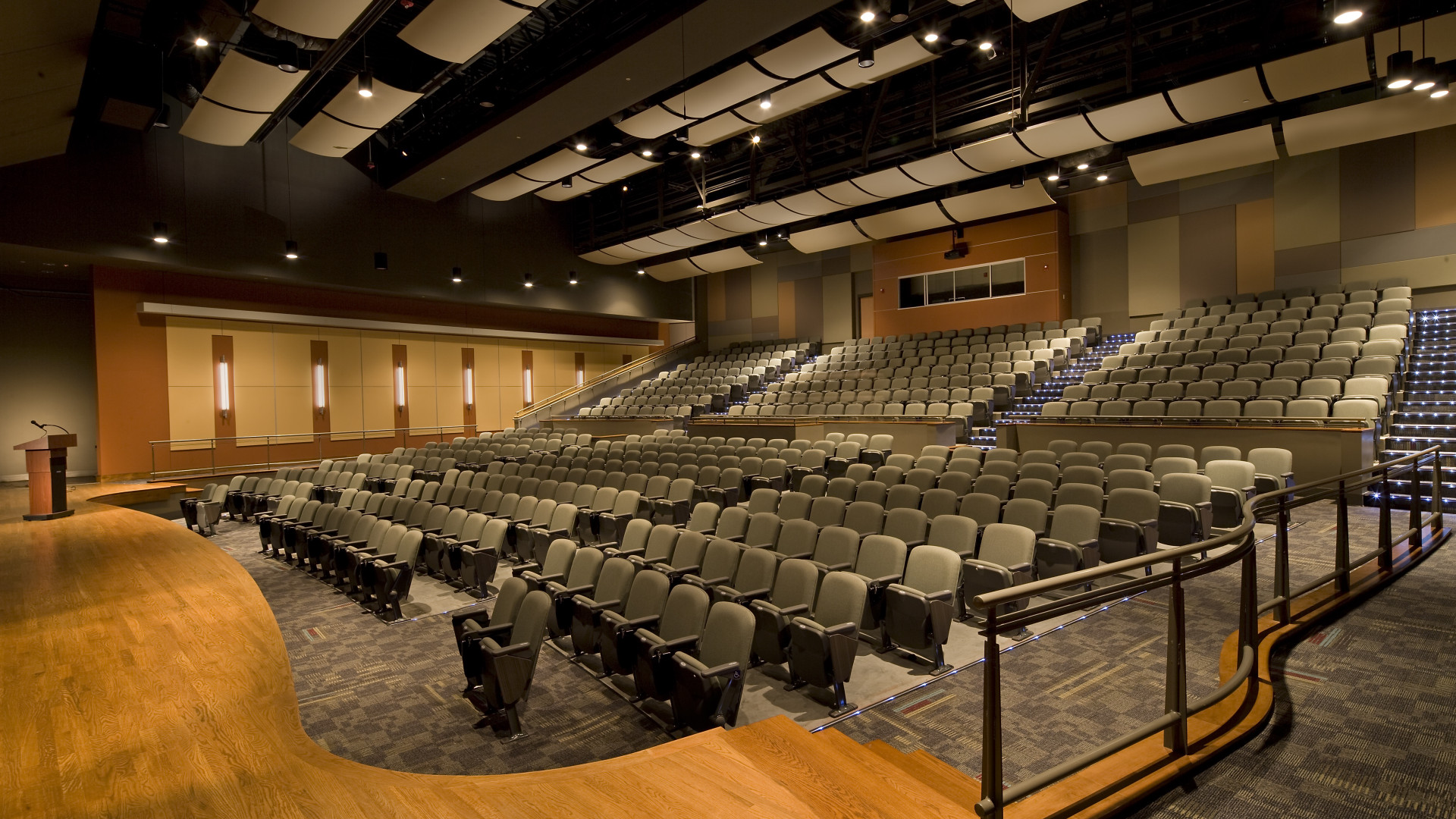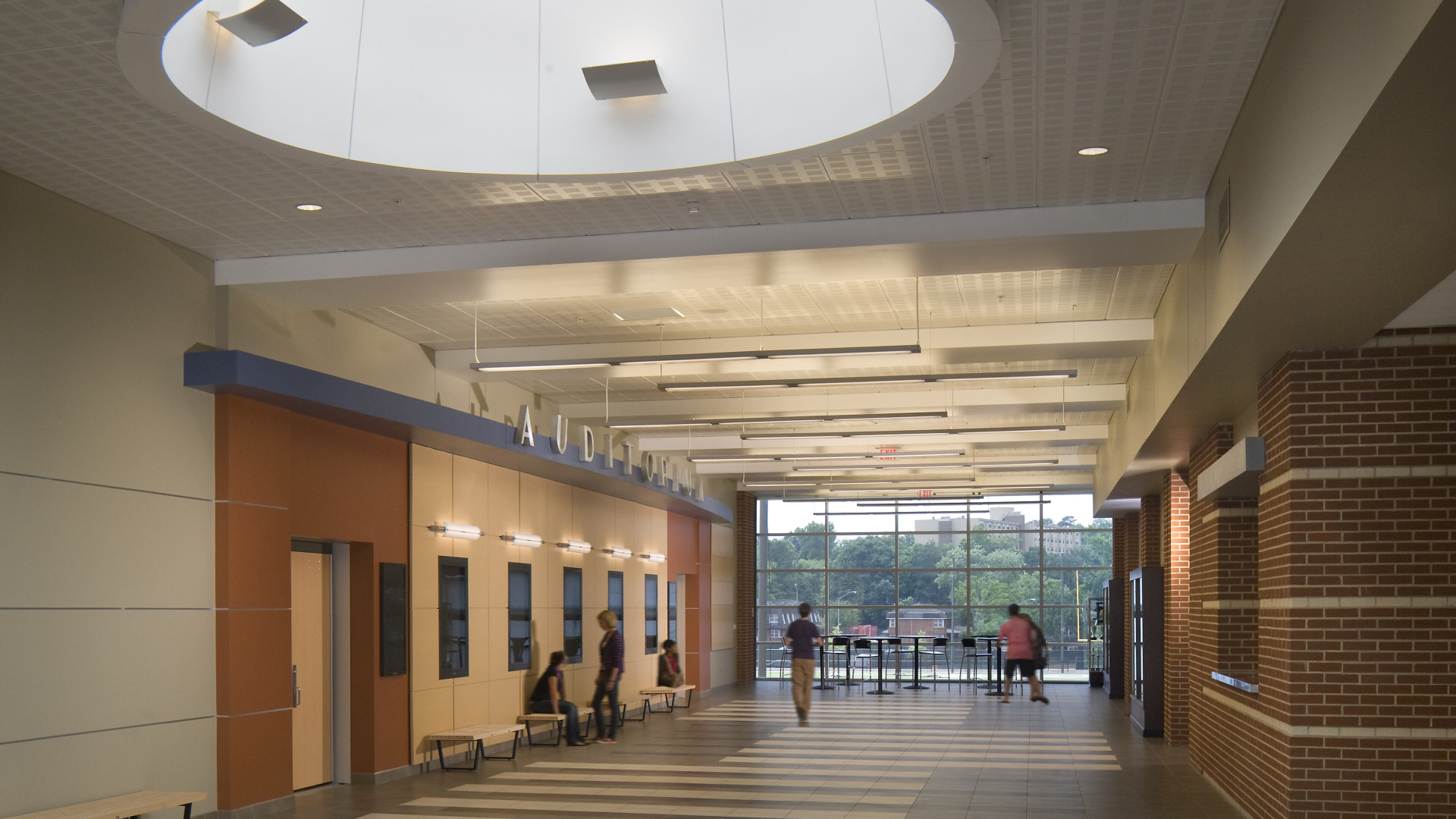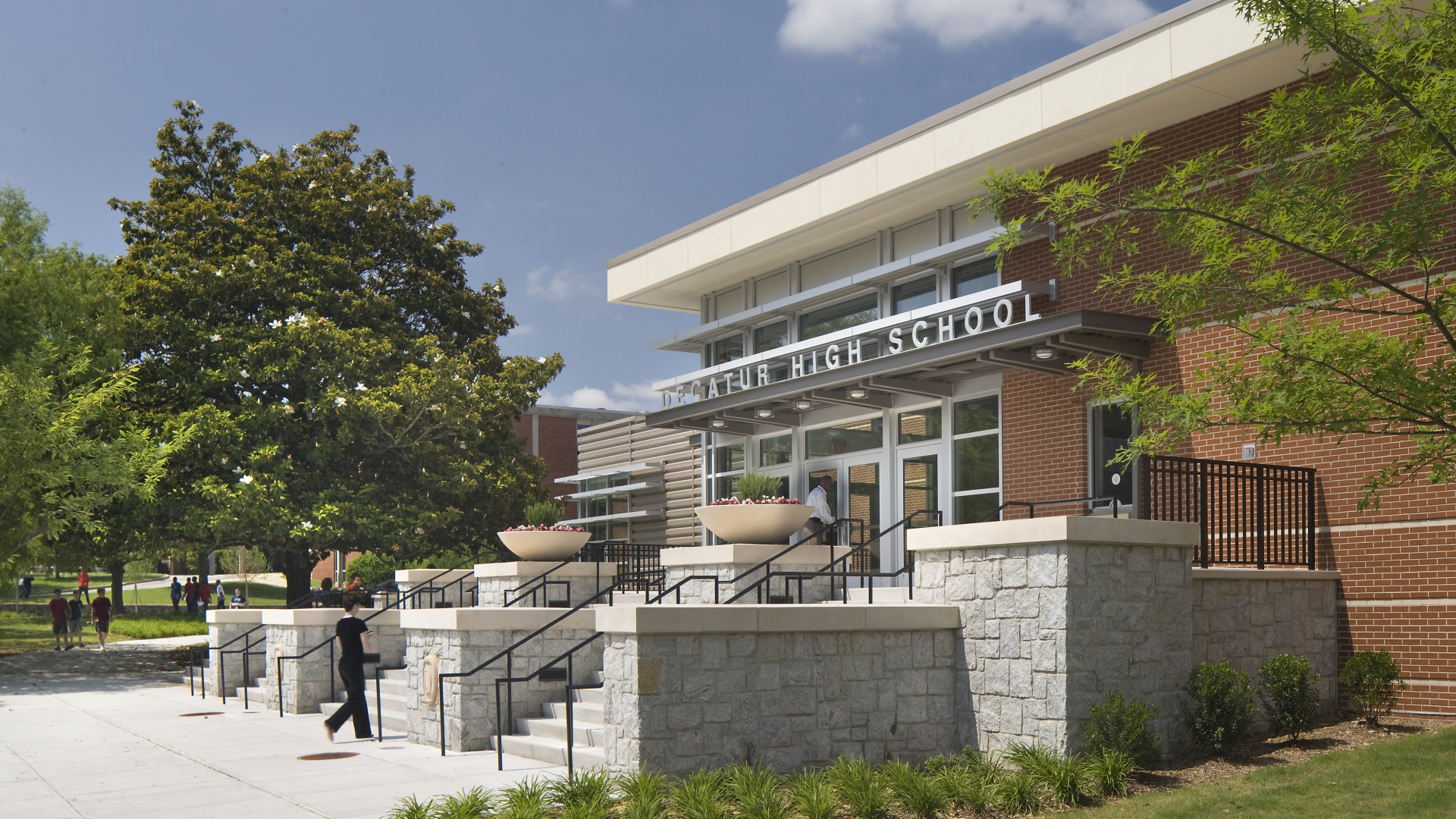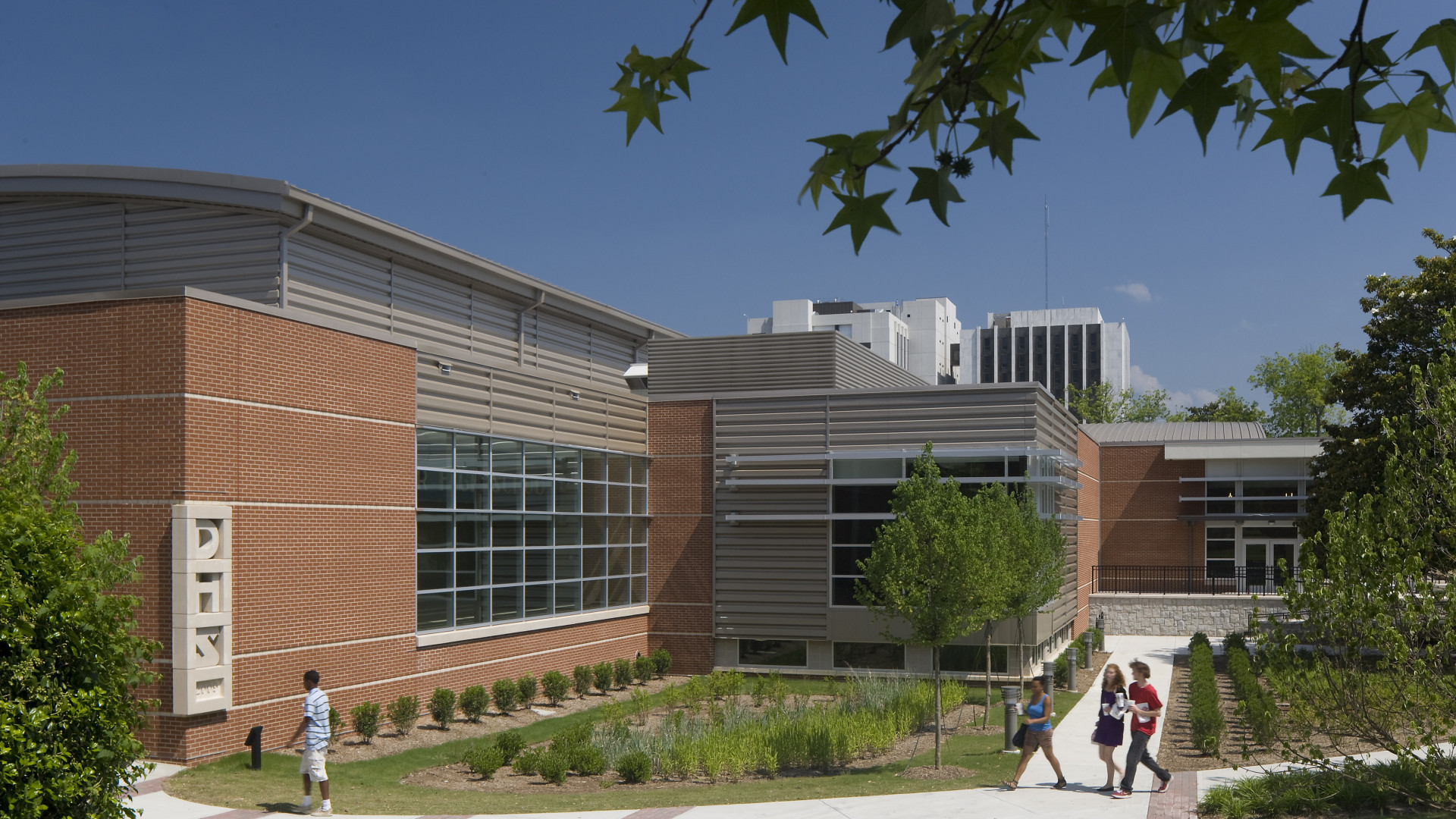 Services
Location
Decatur, GA
Client
City Schools of Decatur
Size
89,919 SF
Year
2009
More Work
Awards
Urban Design Award 2011, AIA Brick Award 2011