HIES Athletic Expansion
Holy Innocents' Episcopal School
Academic / Institutional
Atlanta, GA | 28,800 sf
Holy Innocents' Episcopal School expands the indoor gymnasium facility to accommodate the needs of its student-athletes, athletic staff and spectators.
The expansion of the school's gymnasium now accommodates a full regulation size basketball court with two additional cross courts, bleacher seating for approximately 500 spectators and new locker facilities for football, lacrosse, baseball and softball. The expansion also houses a 3,400-SF weight room, athletic suite and conference room.
Noteworthy: In addition to the gymnasium expansion, CCCA made other improvements to HIES's athletic programs, such as a new press box and balcony overlooking the football field, new restroom facilities and a new elevator to serve both the existing gym and expansion space.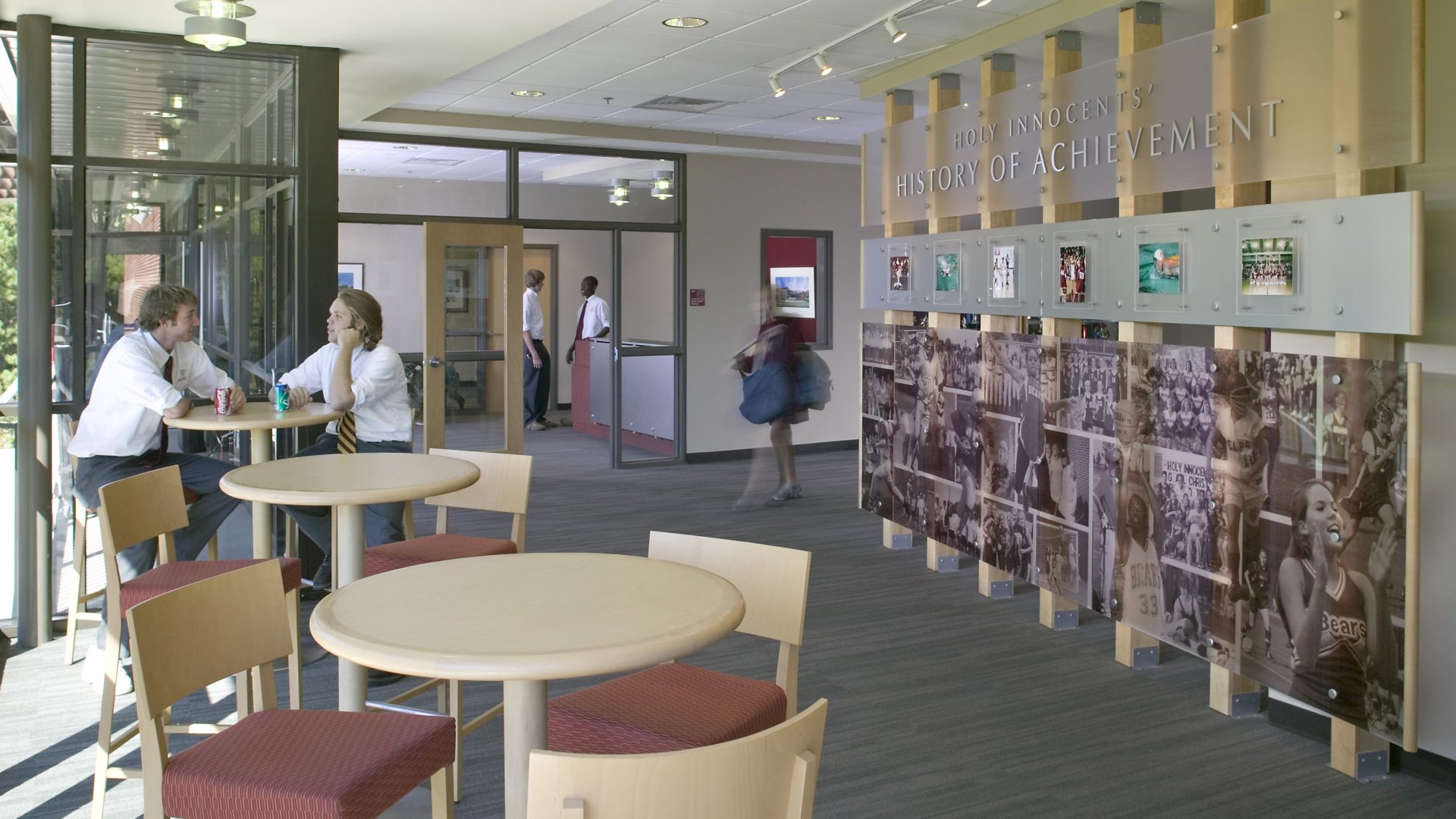 Services
Location
Atlanta, GA
Client
Holy Innocents' Episcopal School
Size
28,800 SF
Year
2005
More Work