Adair Art | Science | Design Center
Atlanta International School
Academic / Institutional
Atlanta, GA | 32,000 sf
This innovative learning center is designed for optimum creativity and collaboration for both
right and left brained students and their teachers.
Through the collaborative vision of AIS and CCCA, this sustainably designed three-story Art, Science and Design Center promotes constructive dialogue between the arts and the sciences, housing biology, physics and design tech labs, as well as a greenhouse, offices and public gallery / exhibit areas.
Noteworthy: Both formal and informal collaboration spaces are scattered throughout the space, and encourage the interaction and exchange of ideas.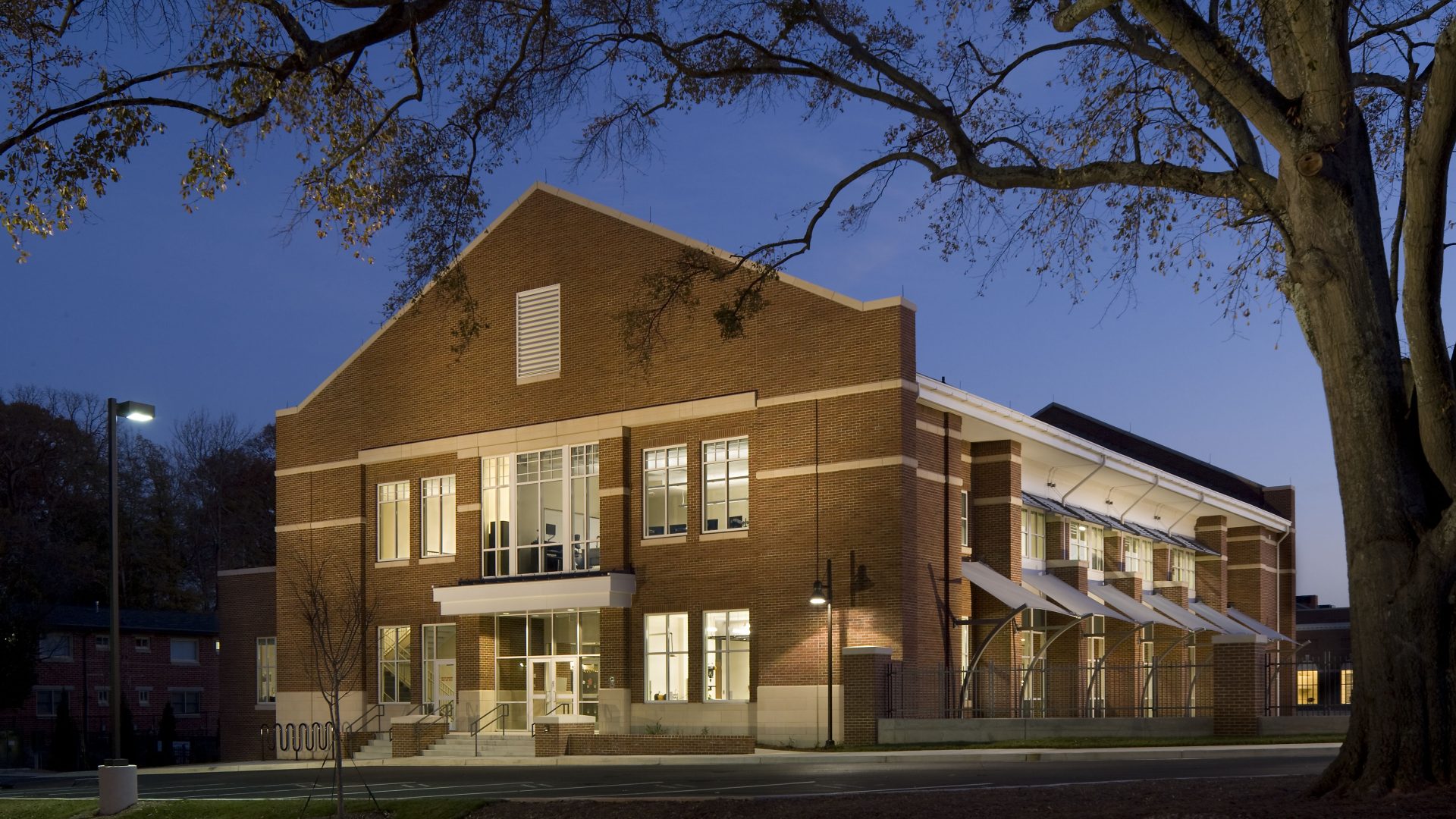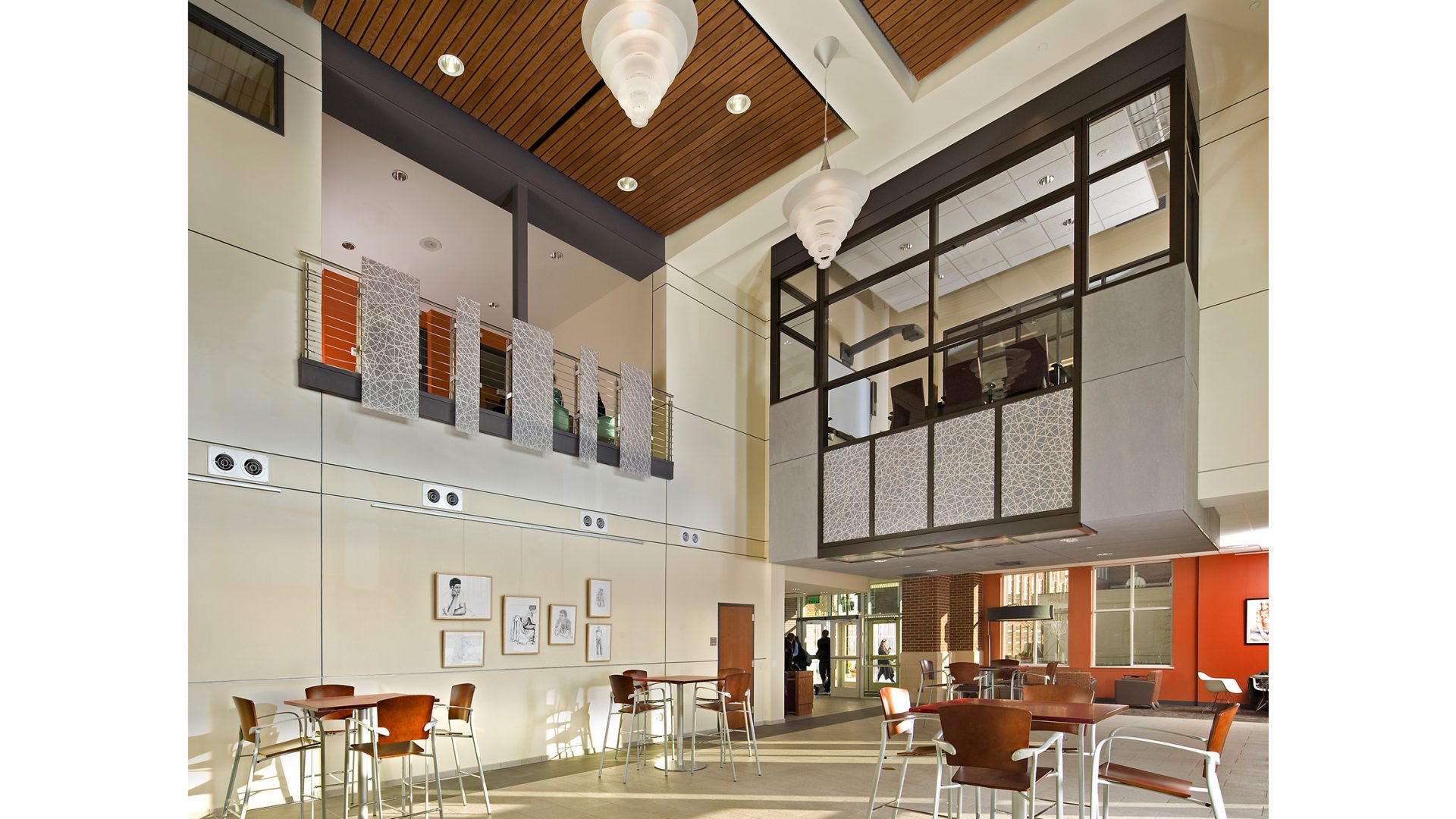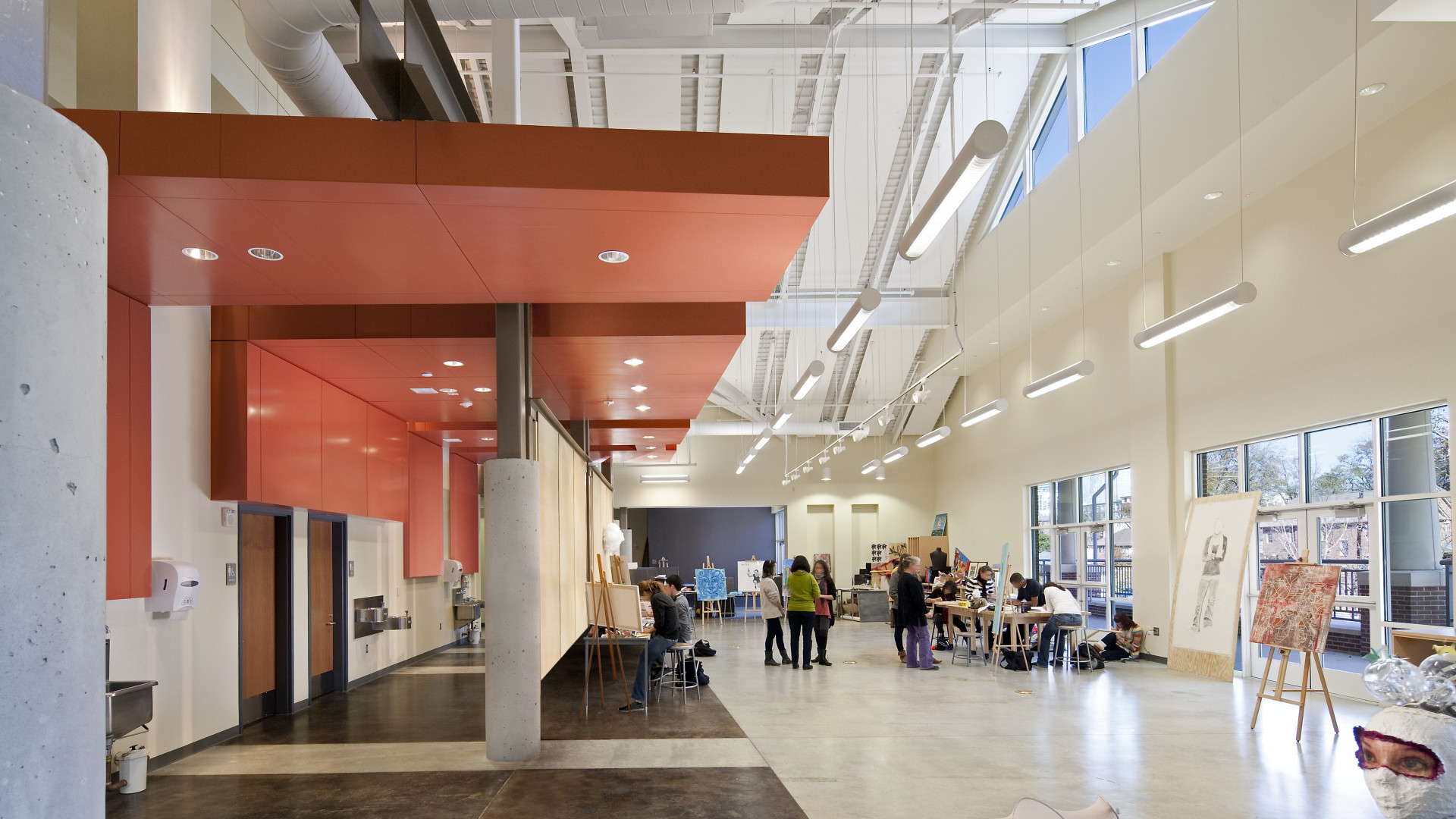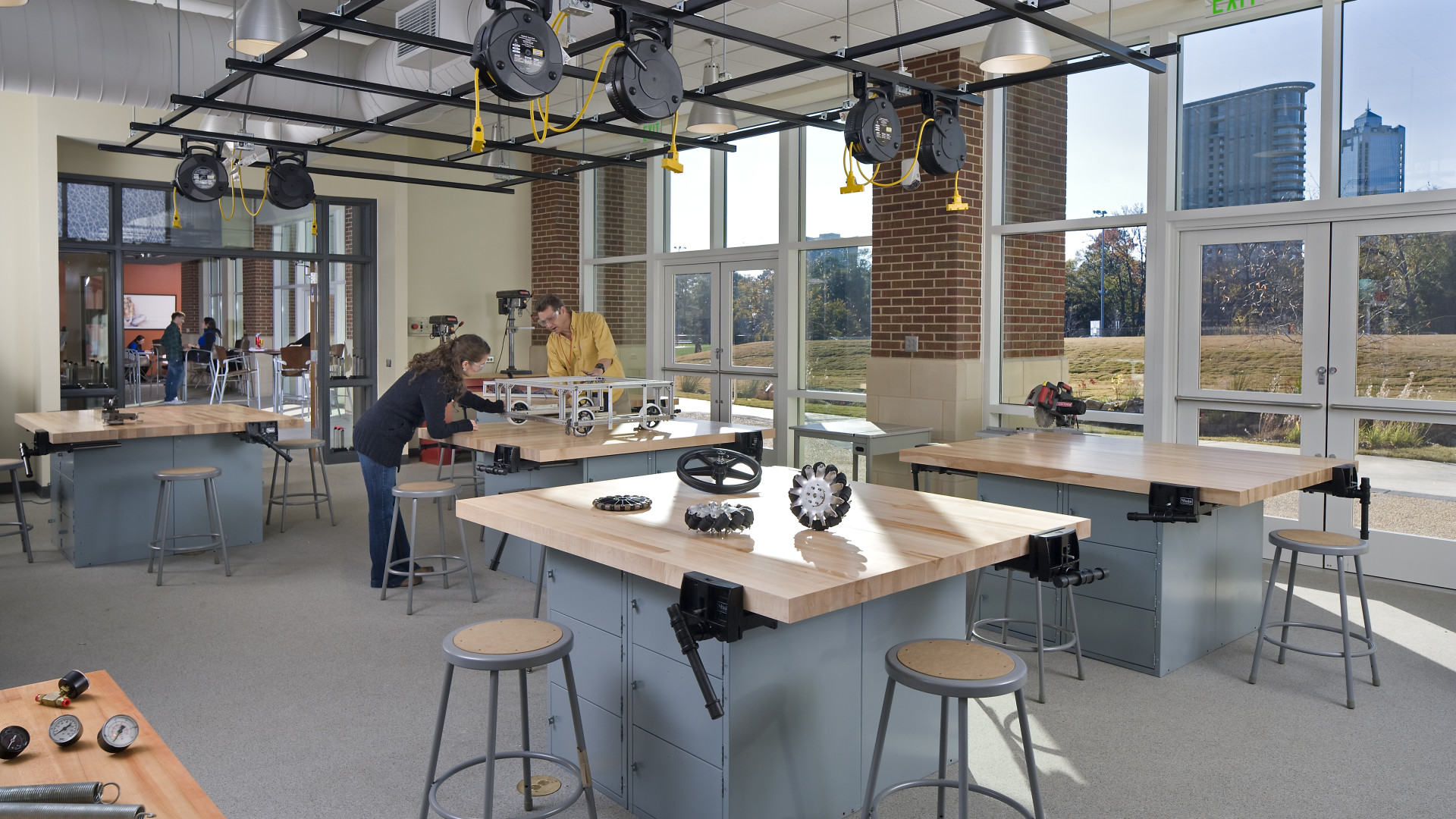 Services
Location
Atlanta, GA
Client
Atlanta International School
Size
32,000 SF
Year
2010
More Work
Sustainability
LEED Silver Certified