Youth and Education Center
Congregation Beth Tefillah
Early Education + K-12
Atlanta, GA | 13,600 SF
The center's mission to be a school dedicated to help children improve socialization skills, build self-confidence and develop independence to explore and experience the world is apparent throughout the design of this educational building.
The Education and Youth Center at Beth Tefillah is specifically designed to provide an enriched environment for the youth congregation. The center is compromised of eight classrooms that cater to varying age groups, a large multi-purpose room that can host a variety of activities, a teacher workroom and kitchenette that easily provides food service for school and community events. Acting as a physical and spiritual extension of the nearby synagogue, the building also includes a new lobby and entryway, inviting its members to the extending campus of worship and administrative buildings.
Noteworthy: Collins Cooper Carusi integrated lofted ceilings, and specified variations of floor materials and textures and clerestory windows to provide a vast amount of open space in the heart of the building to enhance the overall experience.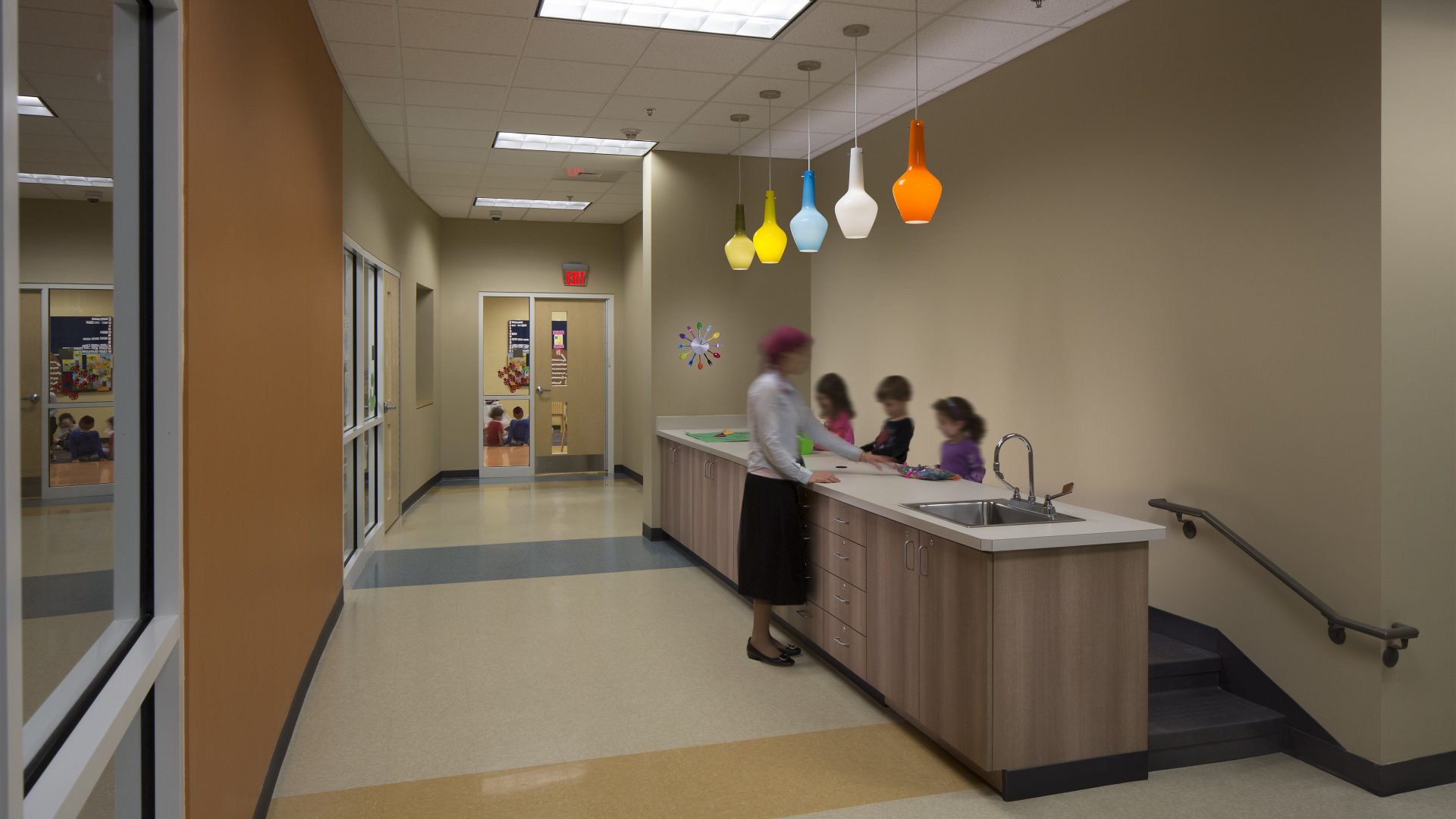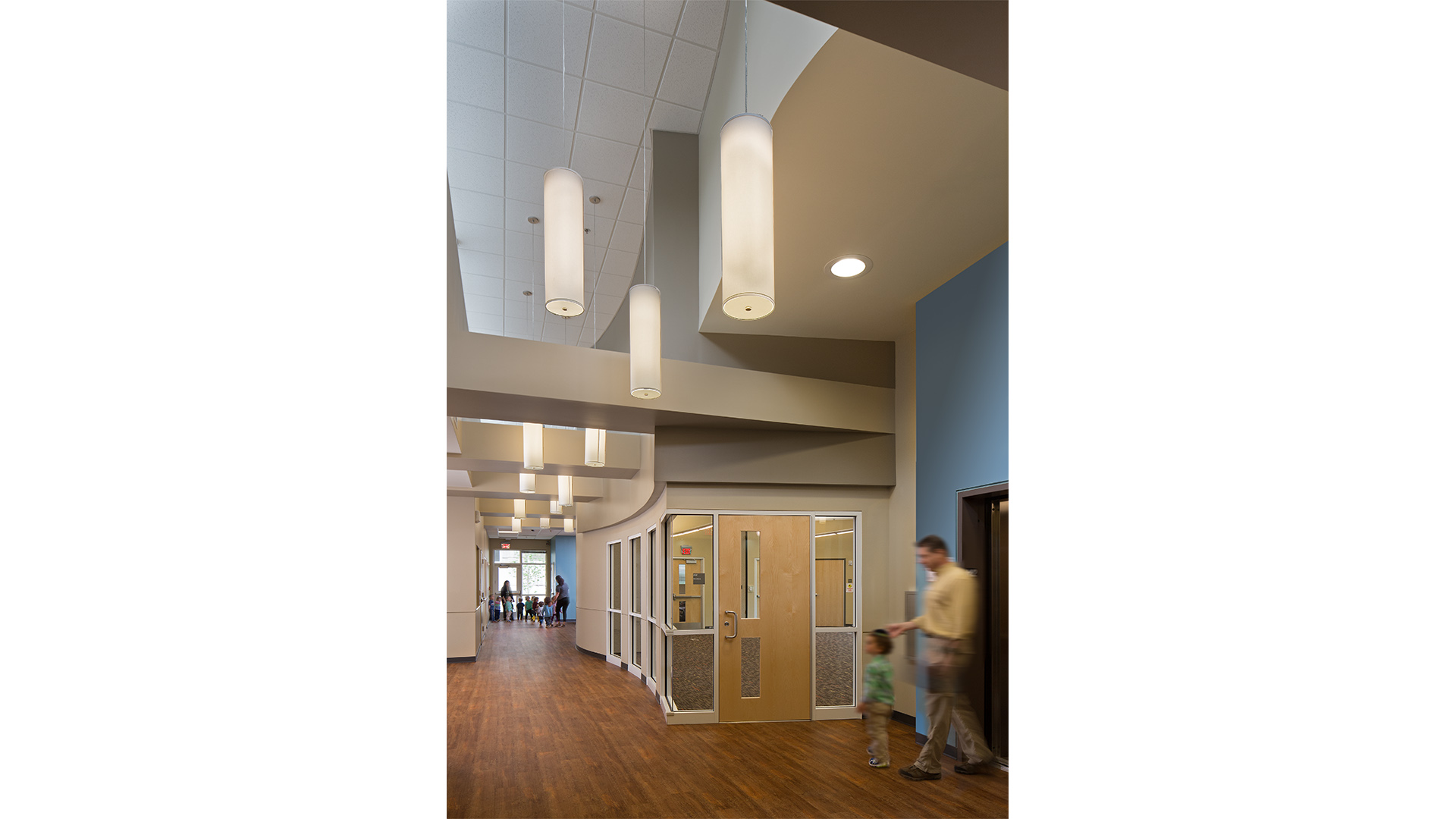 Services
Location
Atlanta, GA
Client
Congregation Beth Tefillah
Size
13,600 SF
Year
2013