San Damiano Chapel
St. Francis Springs Prayer Center
Religious
Stoneville, NC | 350 sf
The chapel design draws inspiration from the spirit of St. Francis of Assisi, who is known for his appreciation of animals, nature and the environment.
The San Damiano Chapel offers a welcoming environment, sited along the edge of a heavily-wooded path. Designed to accommodate 100 occupants, the chapel is a place for quiet retreat. It presents a setting where the diversity of nature is emphasized by contrast to the glass and steel that composes the chapel structure. The chapel's large windows overlook the woods, inviting the beauty of nature inside and enhancing visitor experience.
Noteworthy: In 2015, the community of St. Francis Springs Prayer Center celebrated its 10th anniversary.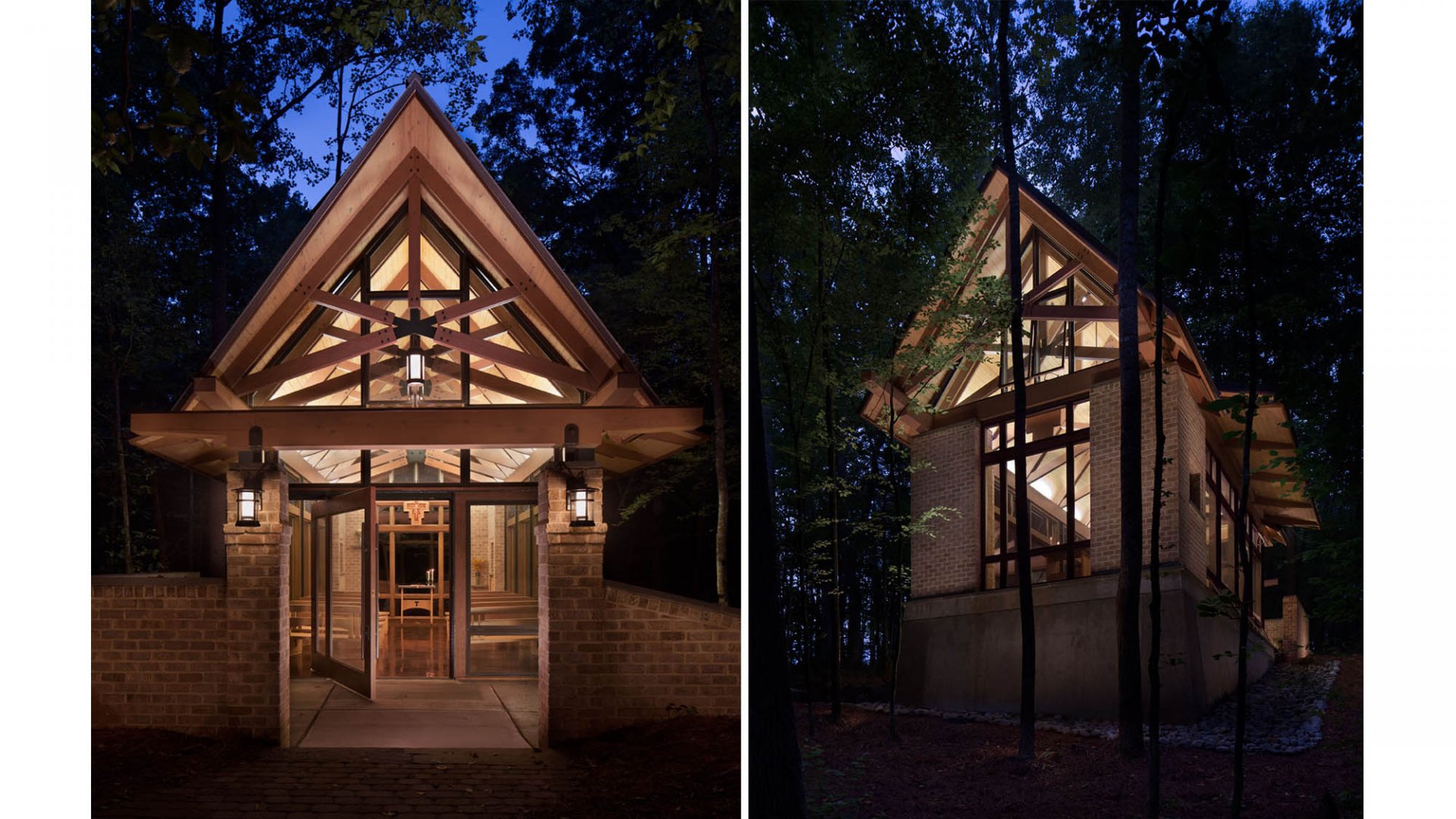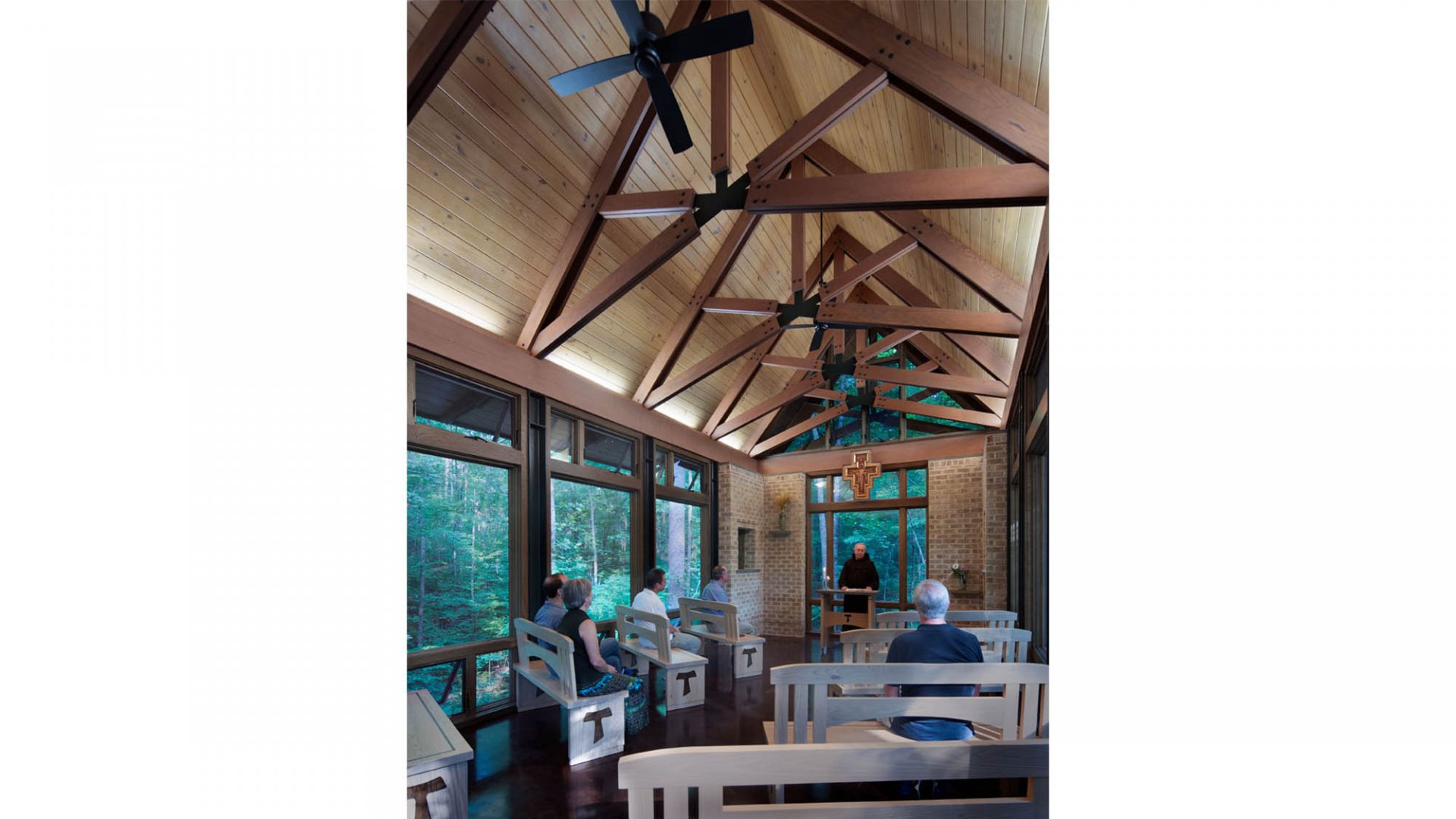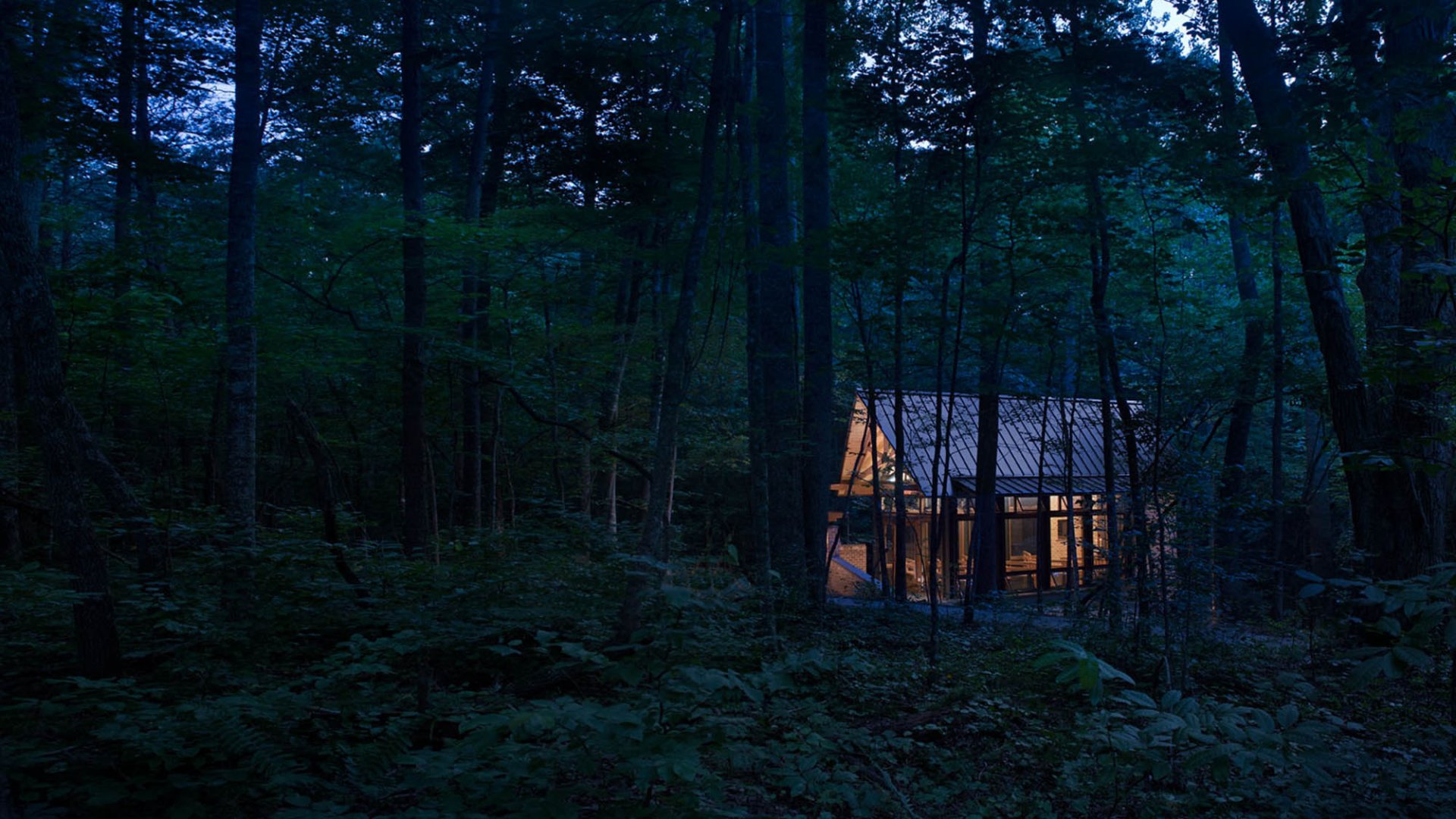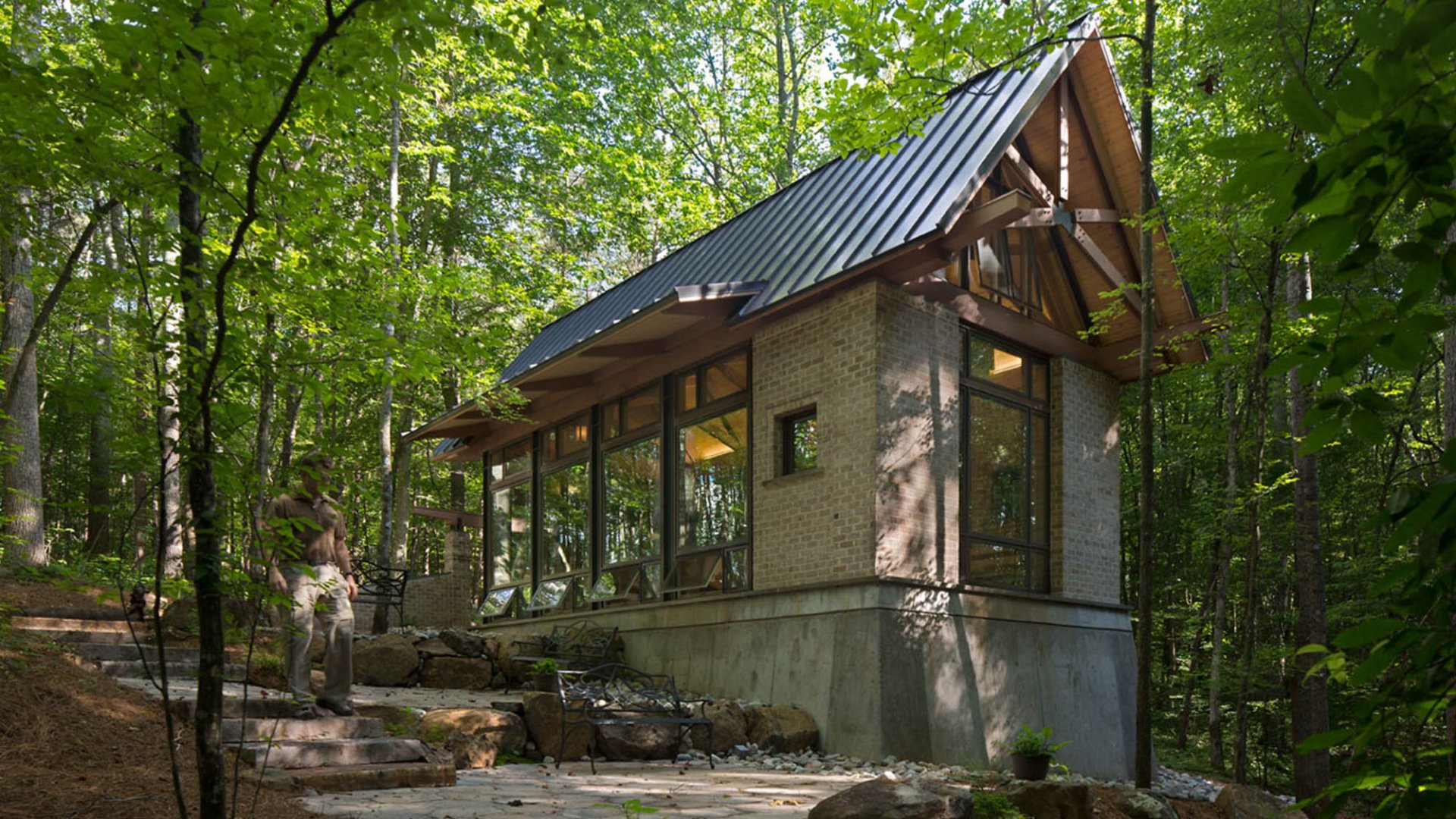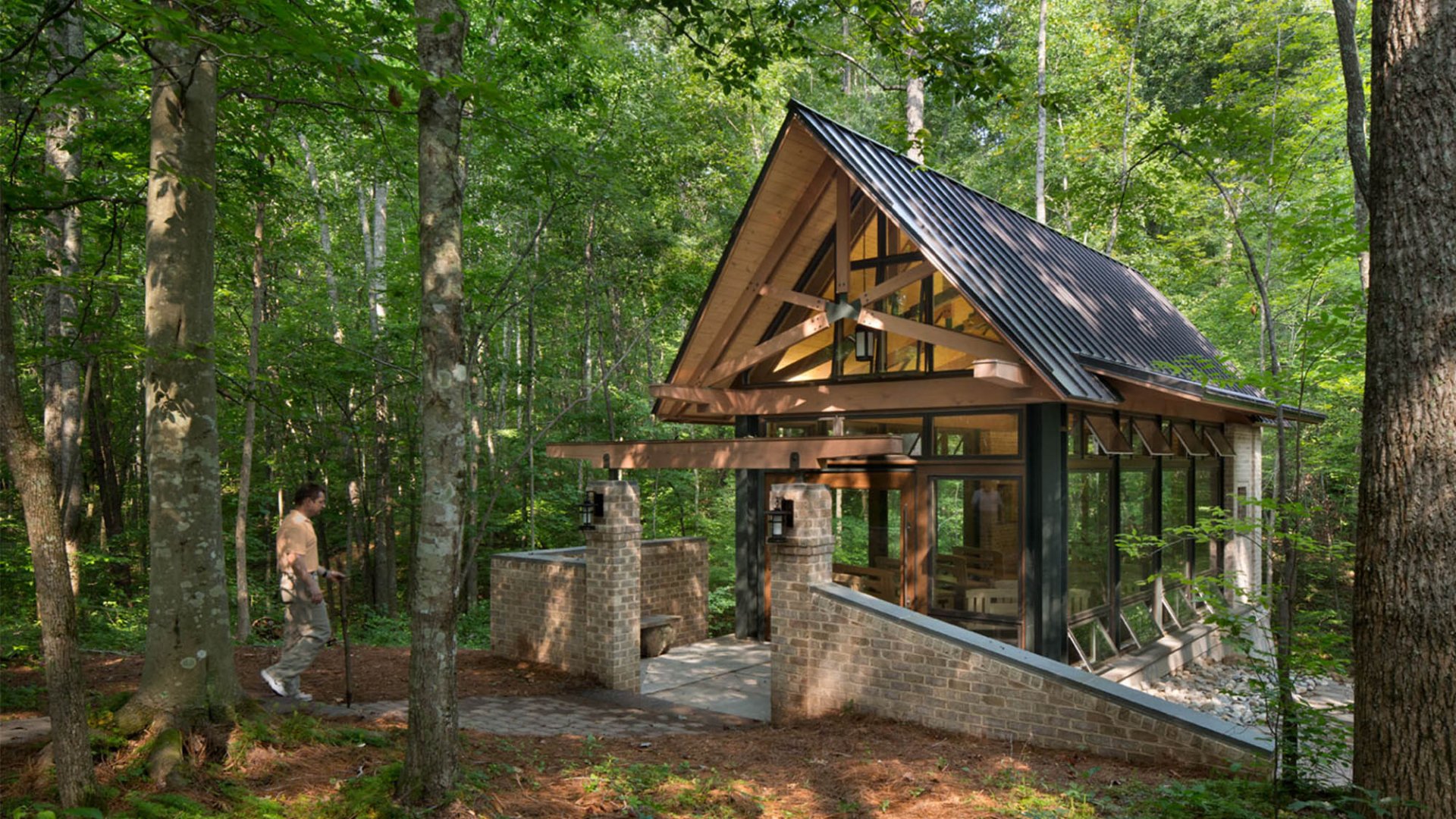 Services
Location
Stoneville, NC
Client
St. Francis Springs Prayer Center
Size
350 SF
Year
2013
More Work