Hermitages + Cottages
St. Francis Springs Prayer Center
Hospitality
Stoneville, NC | sf
Located on 140 acres of peaceful, wooded surroundings, St. Francis Springs invites visitors to experience the beauty of nature and tranquility.
The Hermitages and Cottages offer lodging options for small groups. The three smaller Hermitage buildings were designed to provide the most intimate experience of all campus buildings. Ranging from 350-SF to 540-SF, they are the ideal setting for individuals and couples to experience a secluded, quiet space in the woods. The two Cottages provide a slightly larger venue for group retreats. Designed to offer the comforts of home, each cottage features four or five bedrooms, a full kitchen, living room and dining room that can accommodate more intimate gatherings.
Noteworthy: The Hermitages were constructed with sustainability in mind; they are elevated on concrete piers to minimize grading and to maximize shade from existing trees. The installation of geothermal heating and cooling systems provides additional energy savings and supports the quiet atmosphere.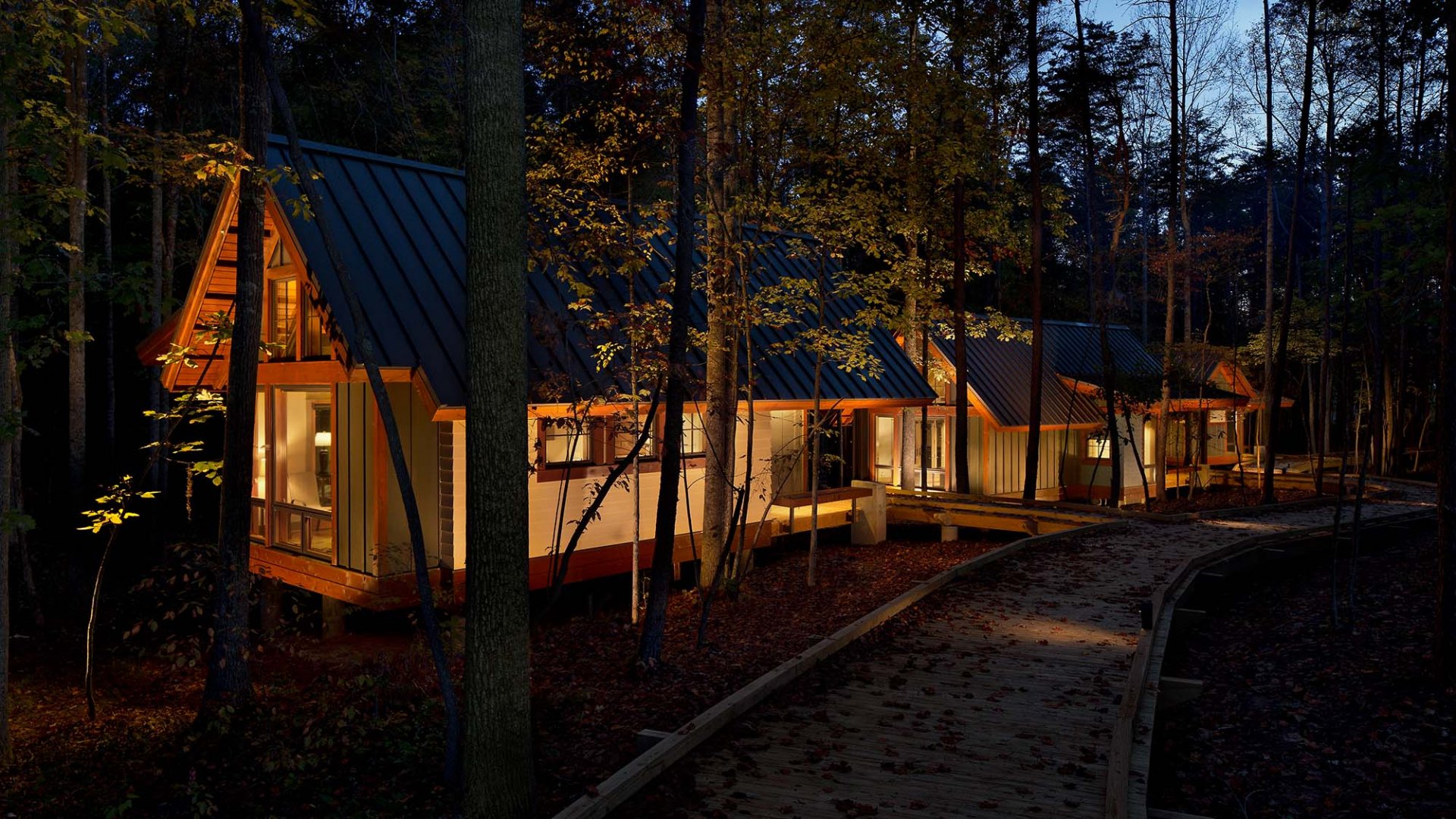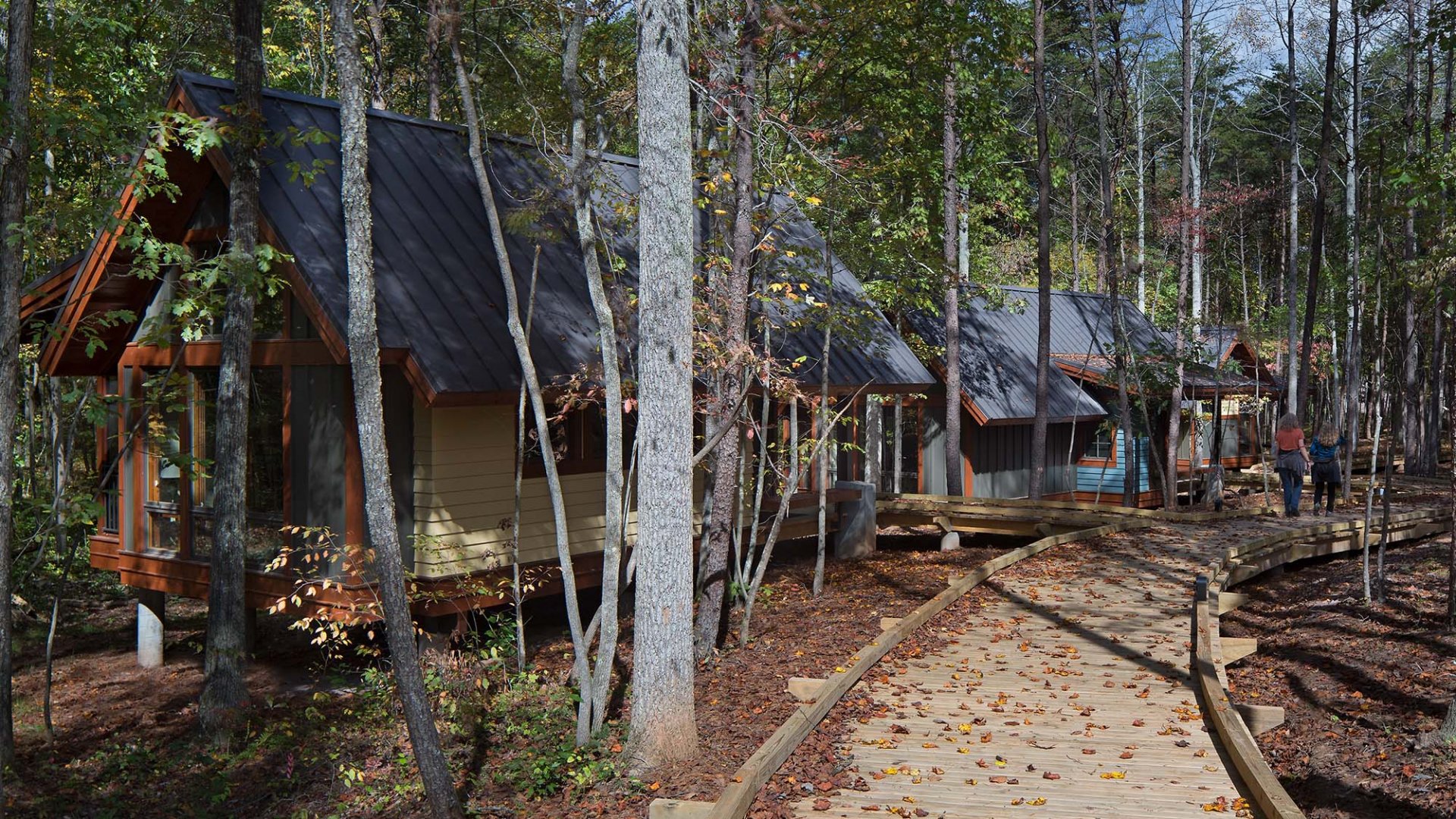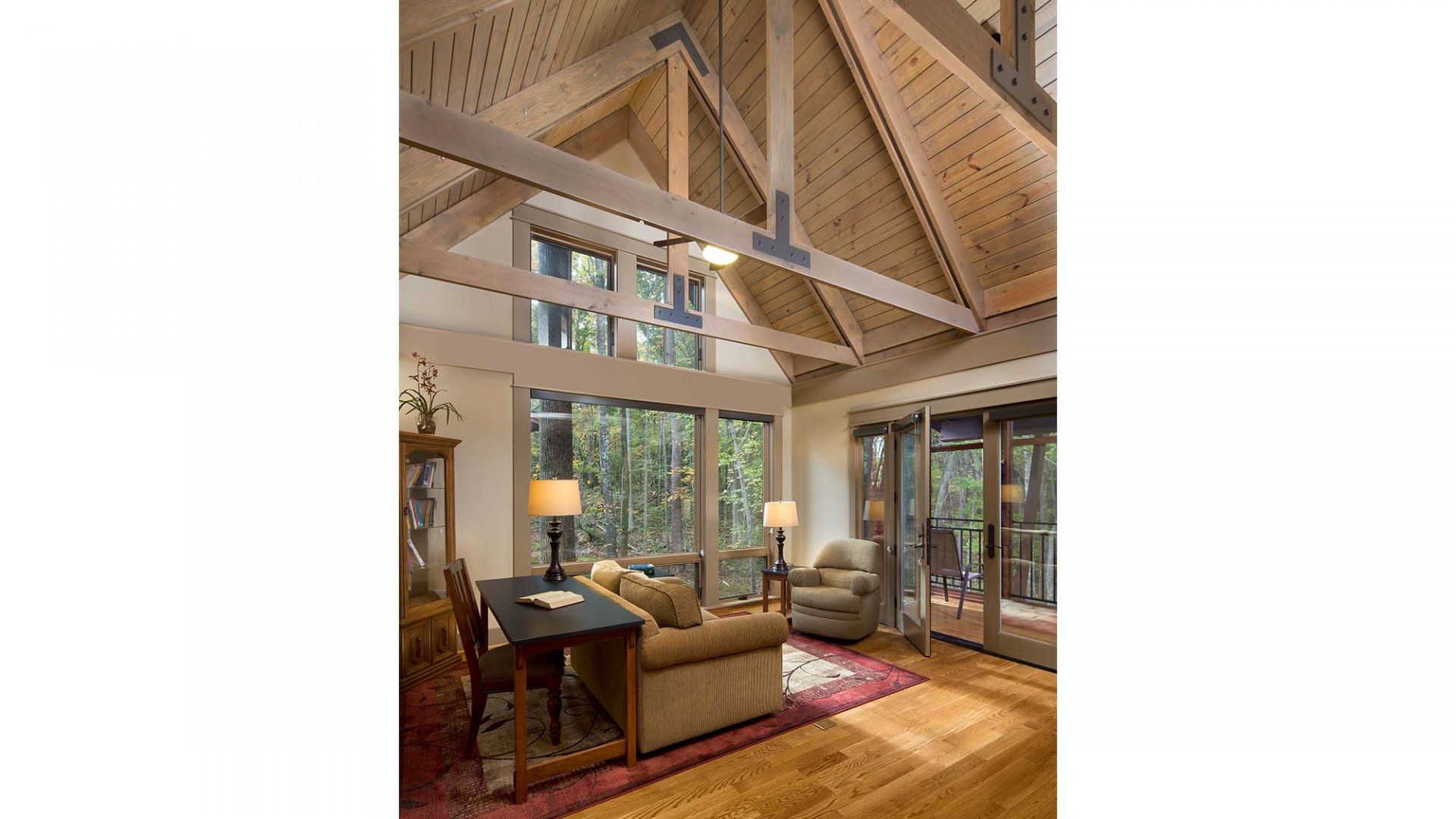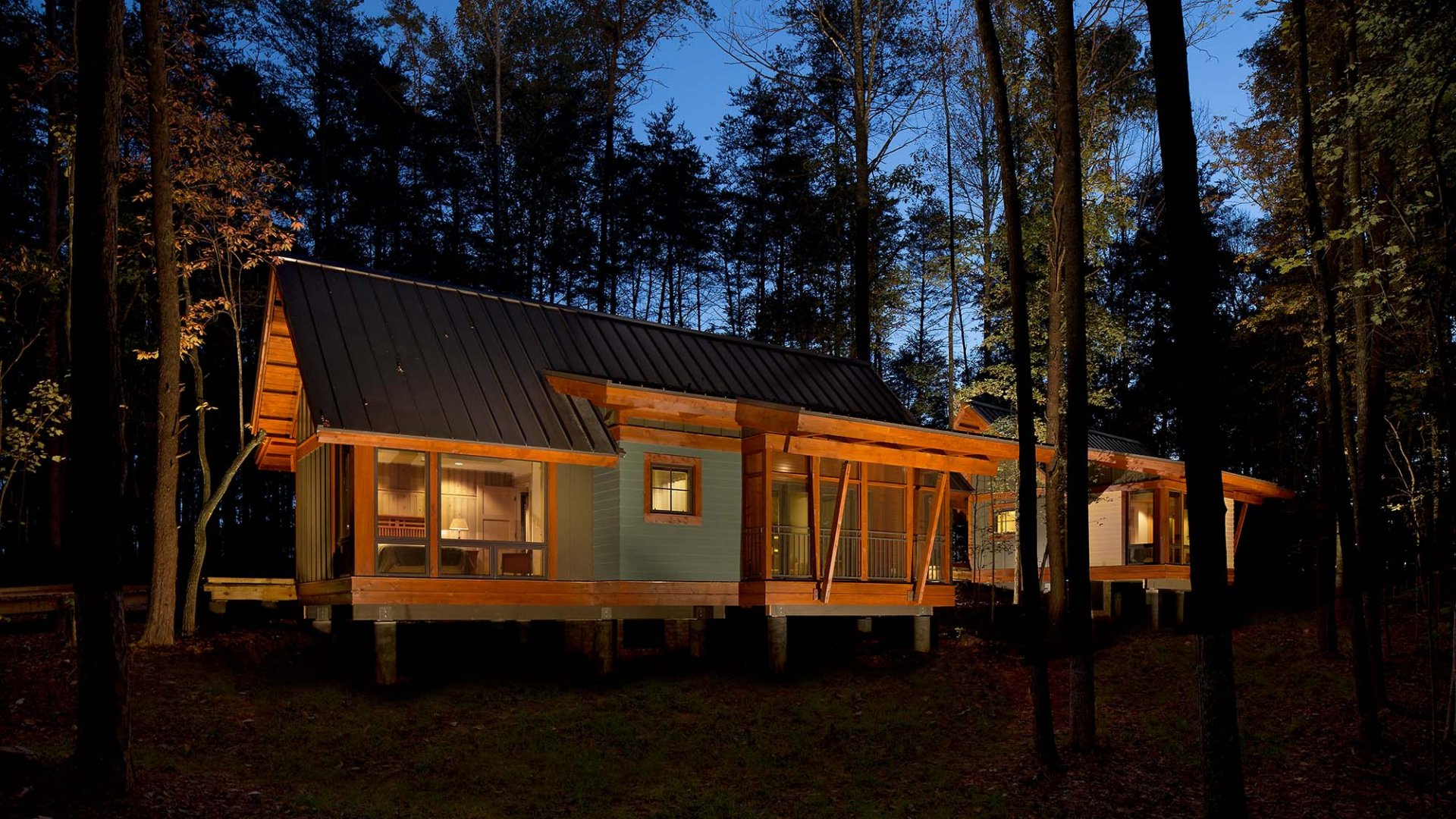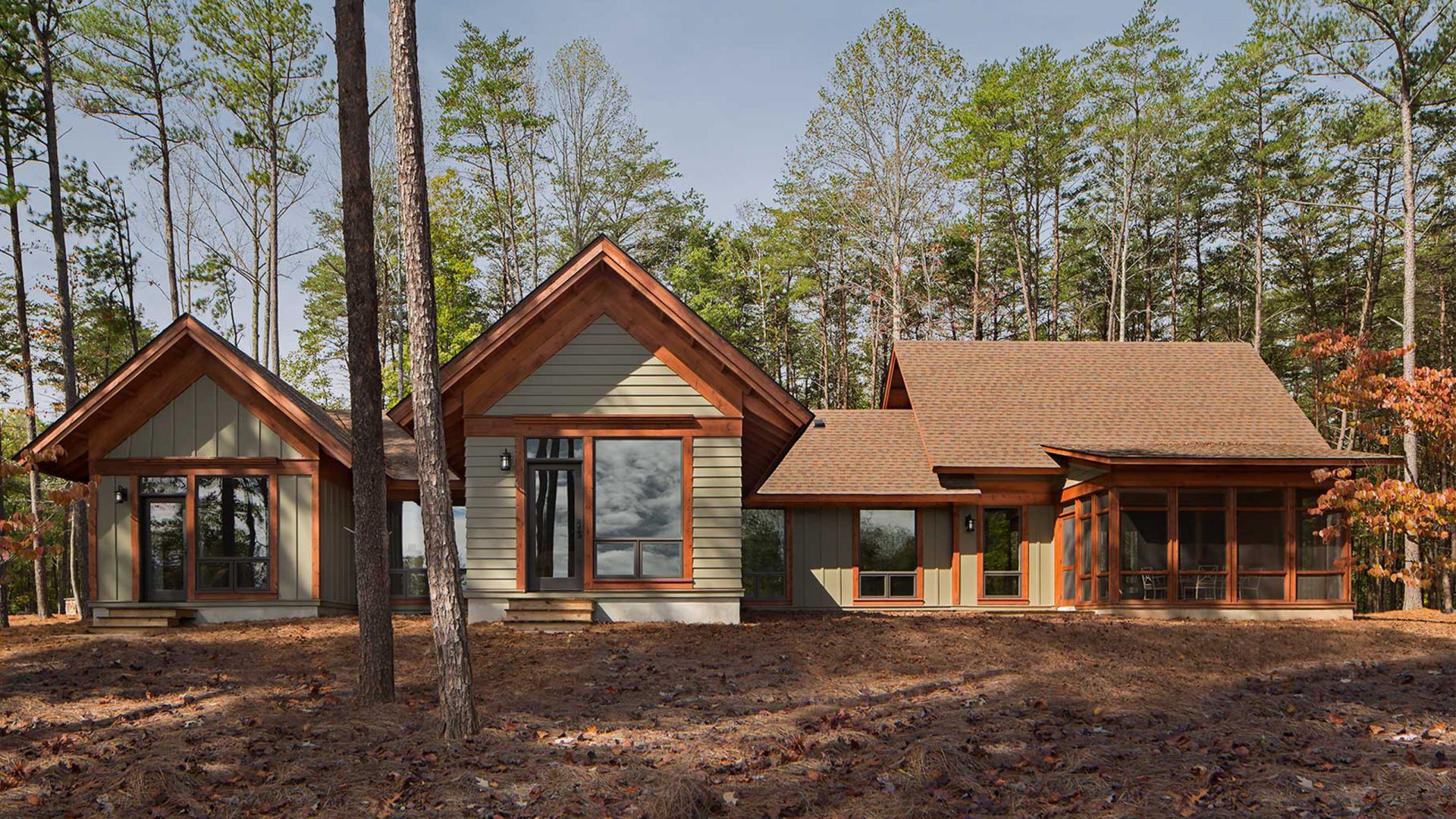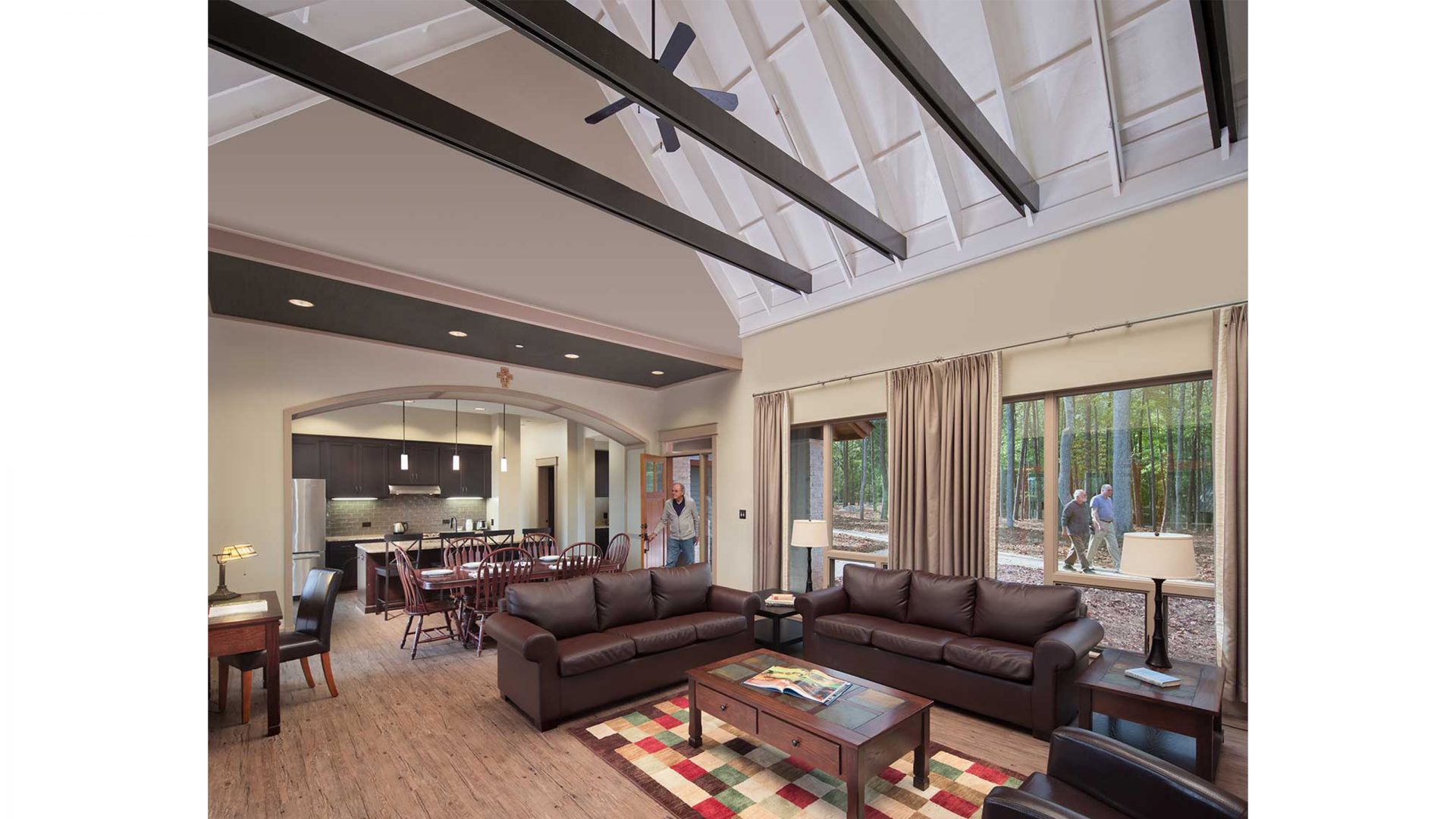 Services
Location
Stoneville, NC
Client
St. Francis Springs Prayer Center
Year
2014
More Work