YMCA Early Learning Center
YMCA of Metropolitan Atlanta
Early Education + K-12
Atlanta, Georgia | 40,500 sf
Housed within the YMCA LLC building, the Early Learning Center (ELC) is a state-of-the-art model learning center.
Designed to support best practices in early learning, particularly language and literacy, the ELC is intended to provide space where infants and children can explore, learn, and grow. Features such as flexible classroom space and biophilia-inspired environmental graphics represent the mission and values of the YMCA. A common area with embedded teaching tools on various walls and two "messy rooms" allow children to engage in lessons and explore their creativity.
Noteworthy: Unique features include a "front porch" at each classroom entry to help children identify their own rooms, instilling a sense of belonging.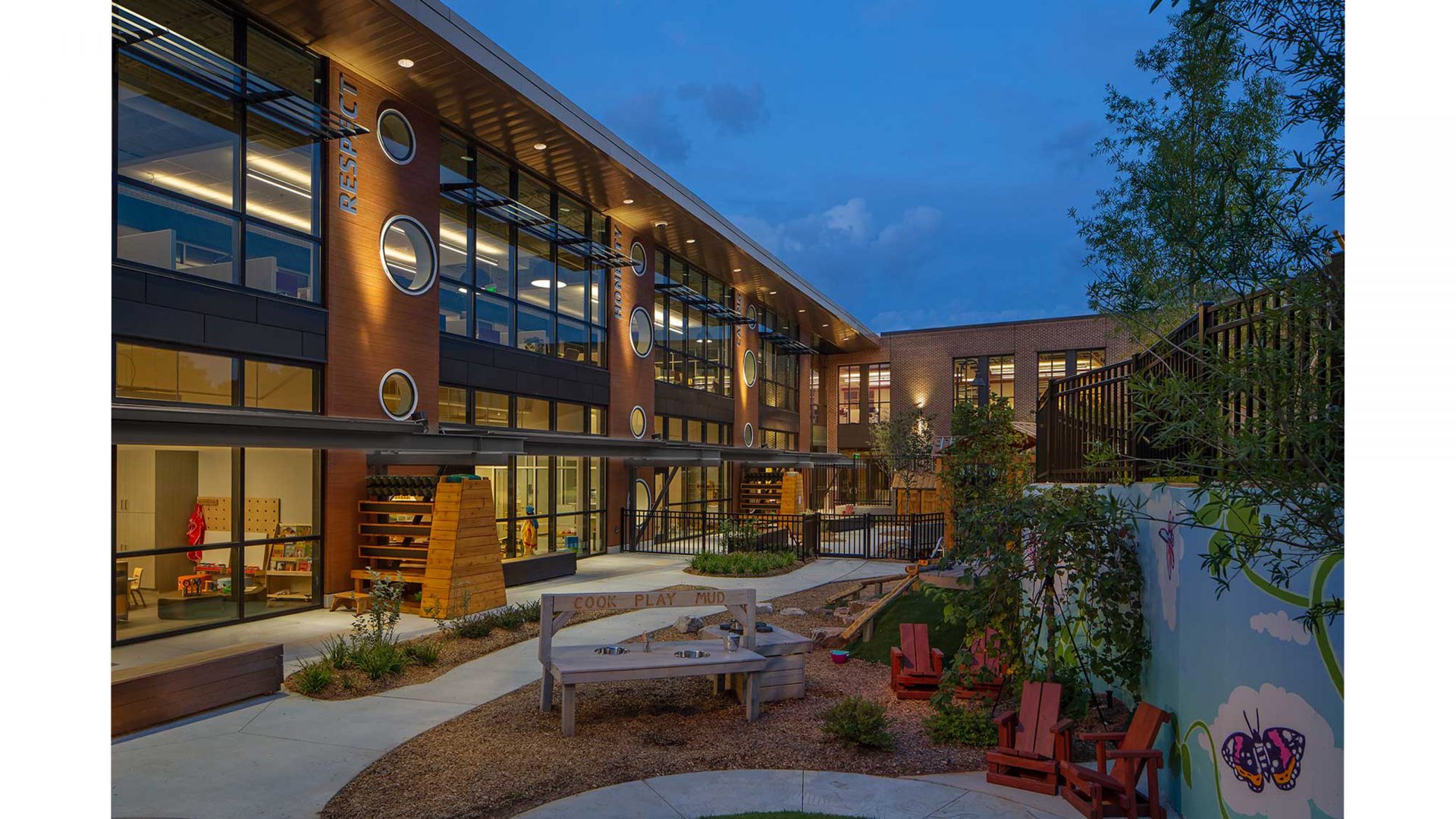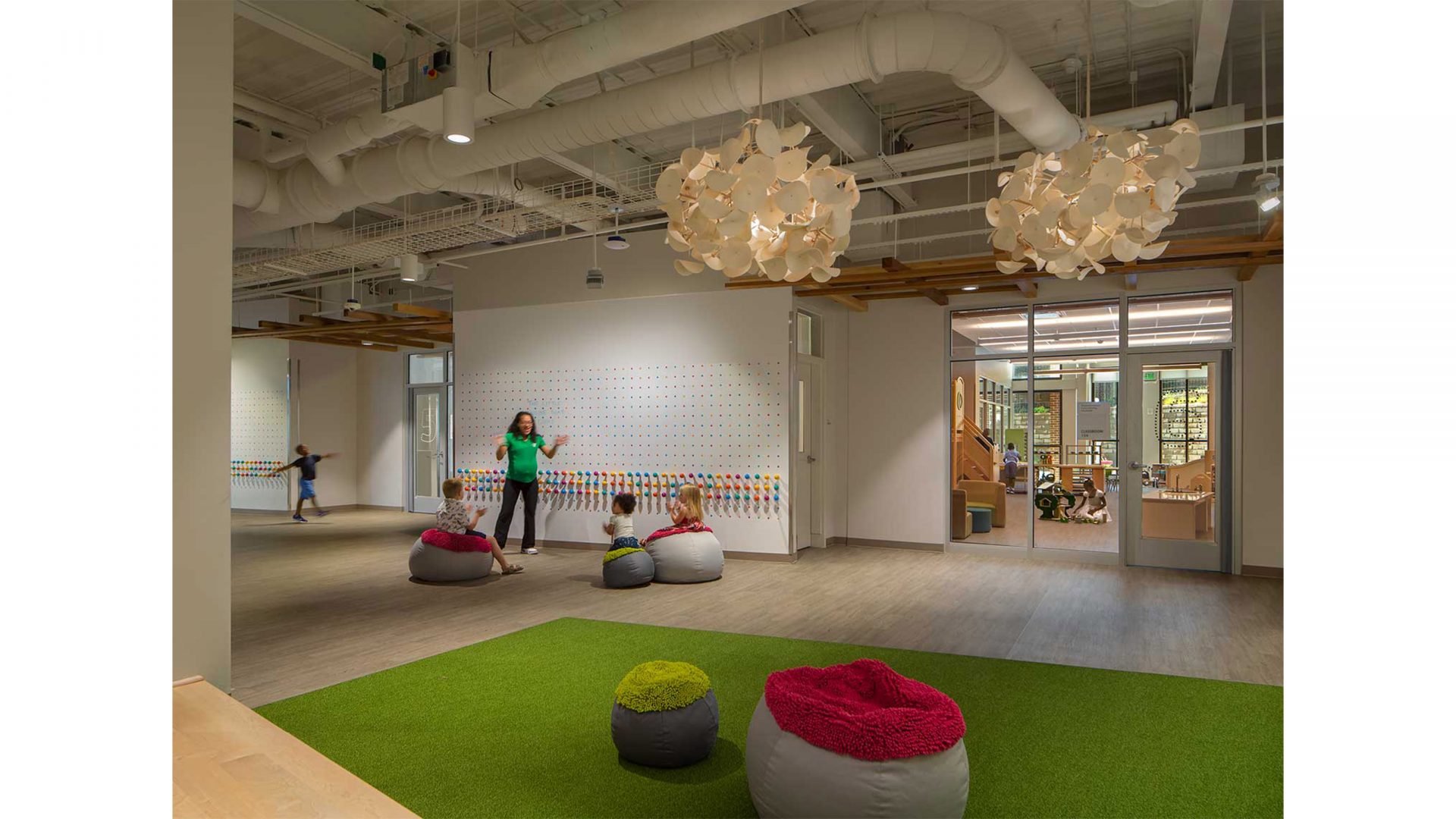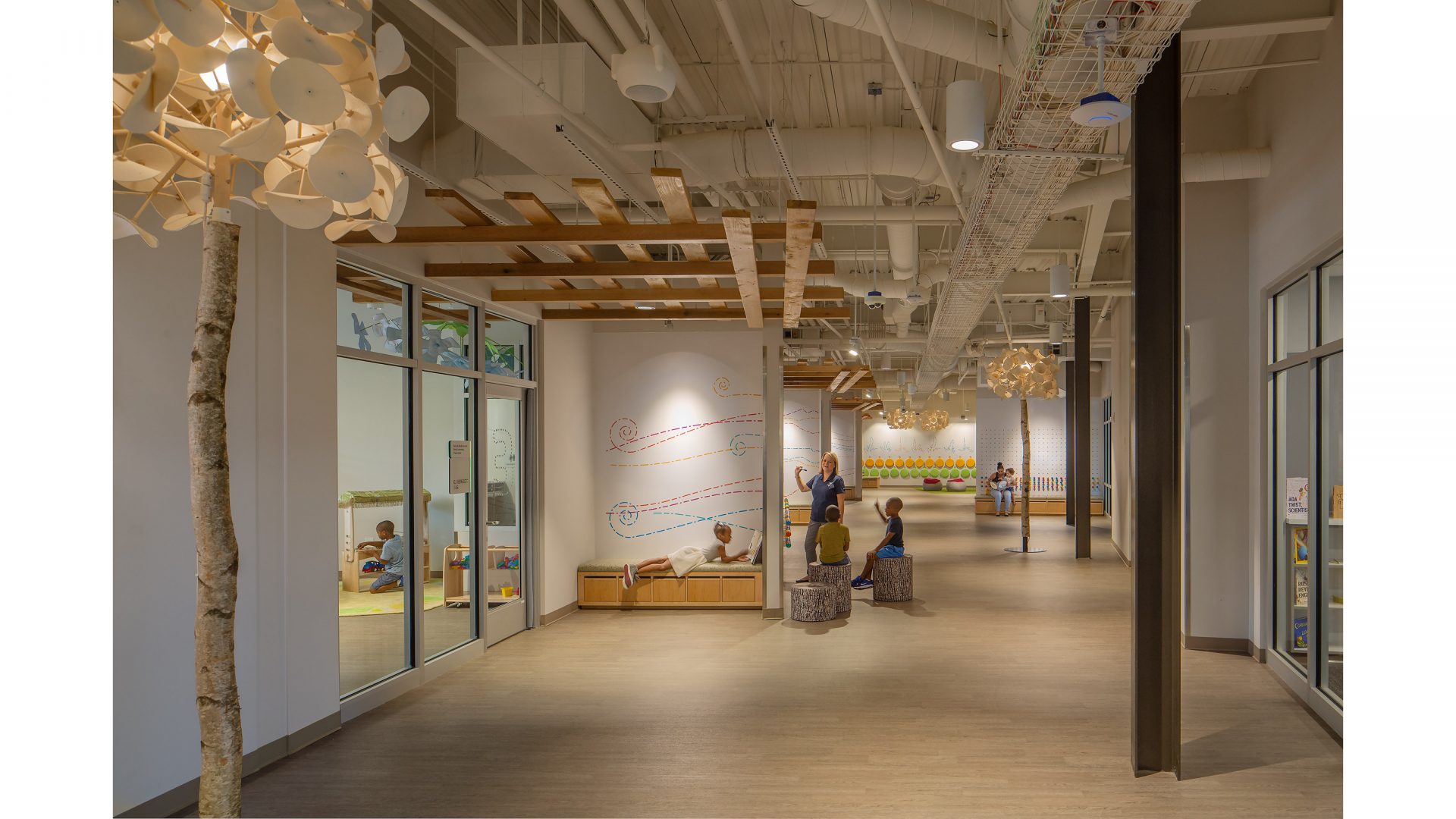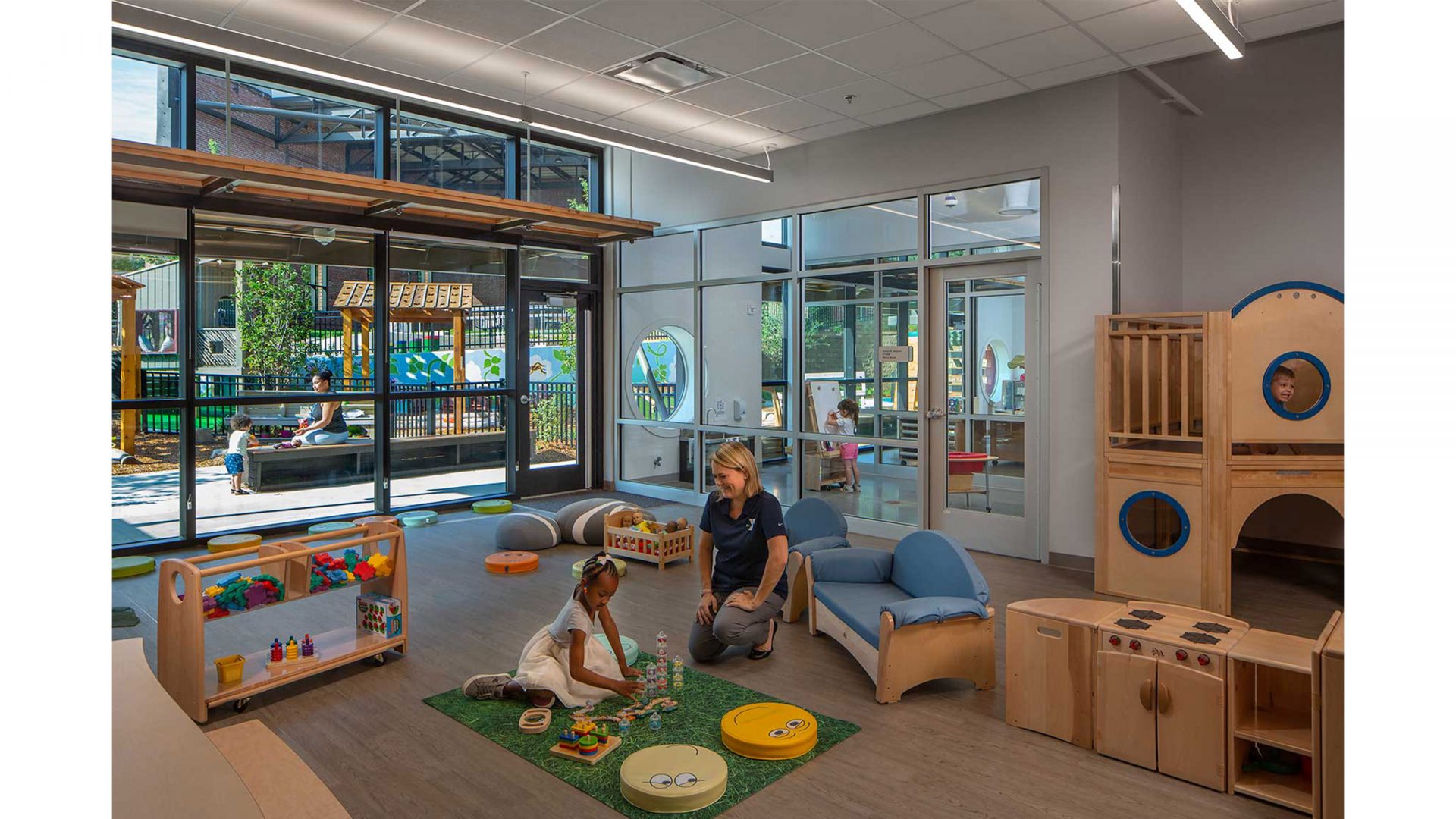 Services
Location
Atlanta, Georgia
Client
YMCA of Metropolitan Atlanta
Size
40,500 SF
Year
2019
More Work
Sustainability
Pursuing LEED Silver