Global Ministries Headquarters
Global Ministries | The United Methodist Church
Corporate
Atlanta, GA | 30,000 sf
The ministry arm of Global Ministries United Methodist Church sought to relocate, reshape and reorganize in order to better serve the entire congregation as they support their mission and redefine how the organization connects to its local and global church.
The client was motivated to revitalize an abandoned school building and adjacent church annex to house their new headquarters. The project involved a massive transformation of the existing spaces in order to create offices and ancillary space for more than 100 employees. The school building was reconfigured into a four-story office building, while the interior of the church annex was renovated to offer welcoming community space, with a Fellowship Hall, Living Room and meeting areas. The two buildings are connected by an enclosed pedestrian bridge, which unites the community.
Noteworthy: The Global Ministries Headquarters project received LEED Platinum Certification for sustainability efforts, including new EIFS and roofing systems that drastically improved the energy efficiencies of the buildings.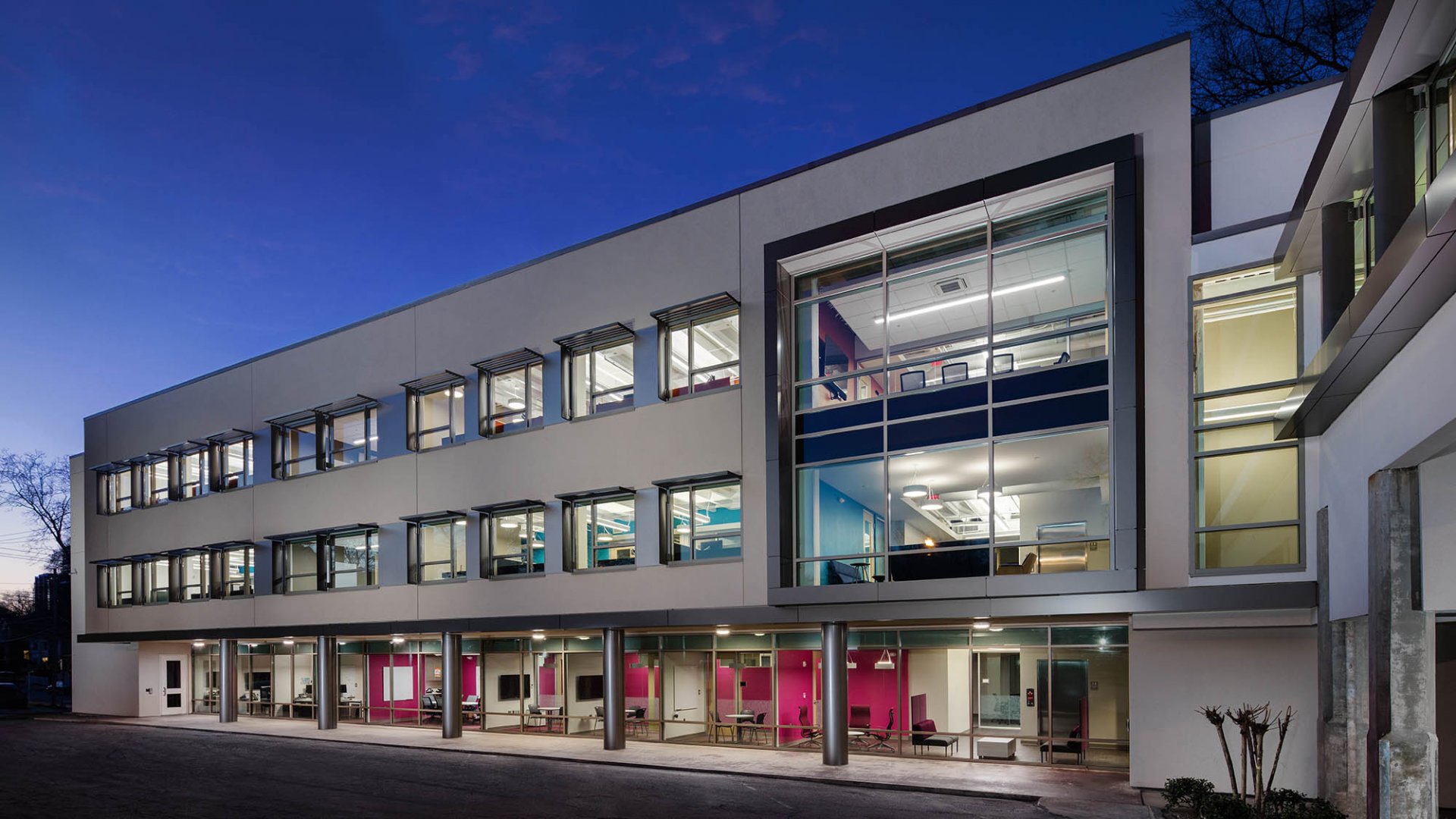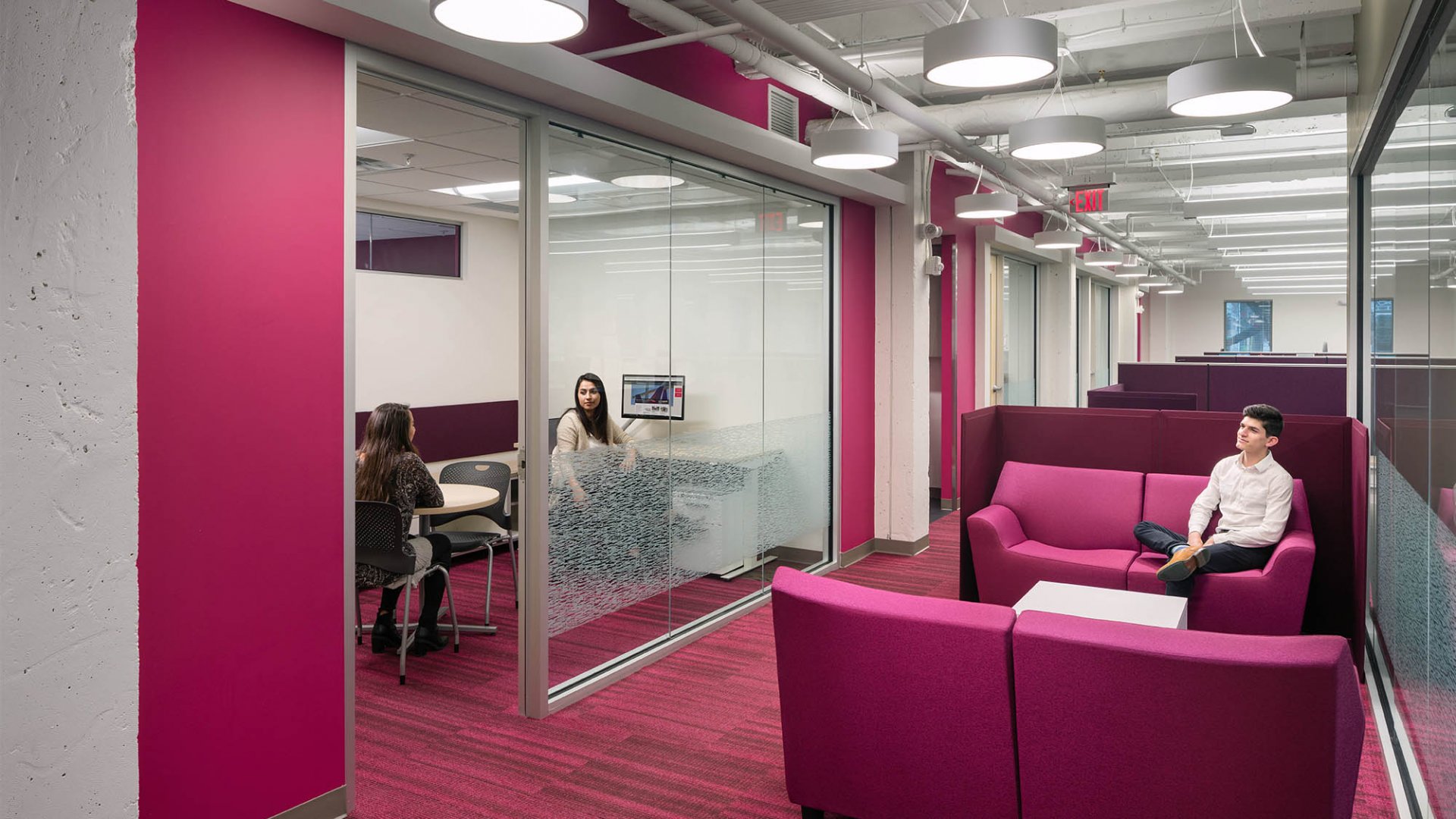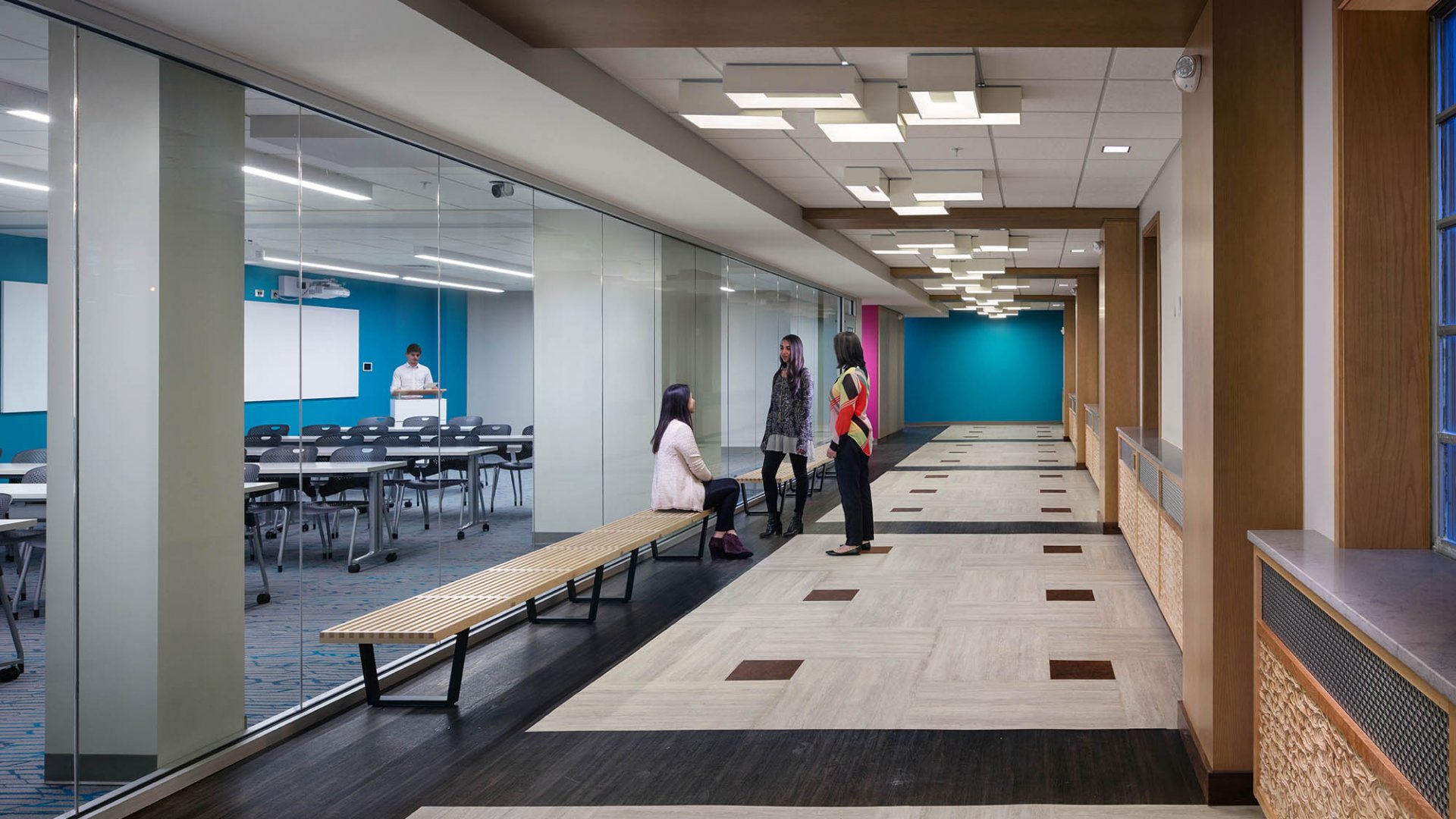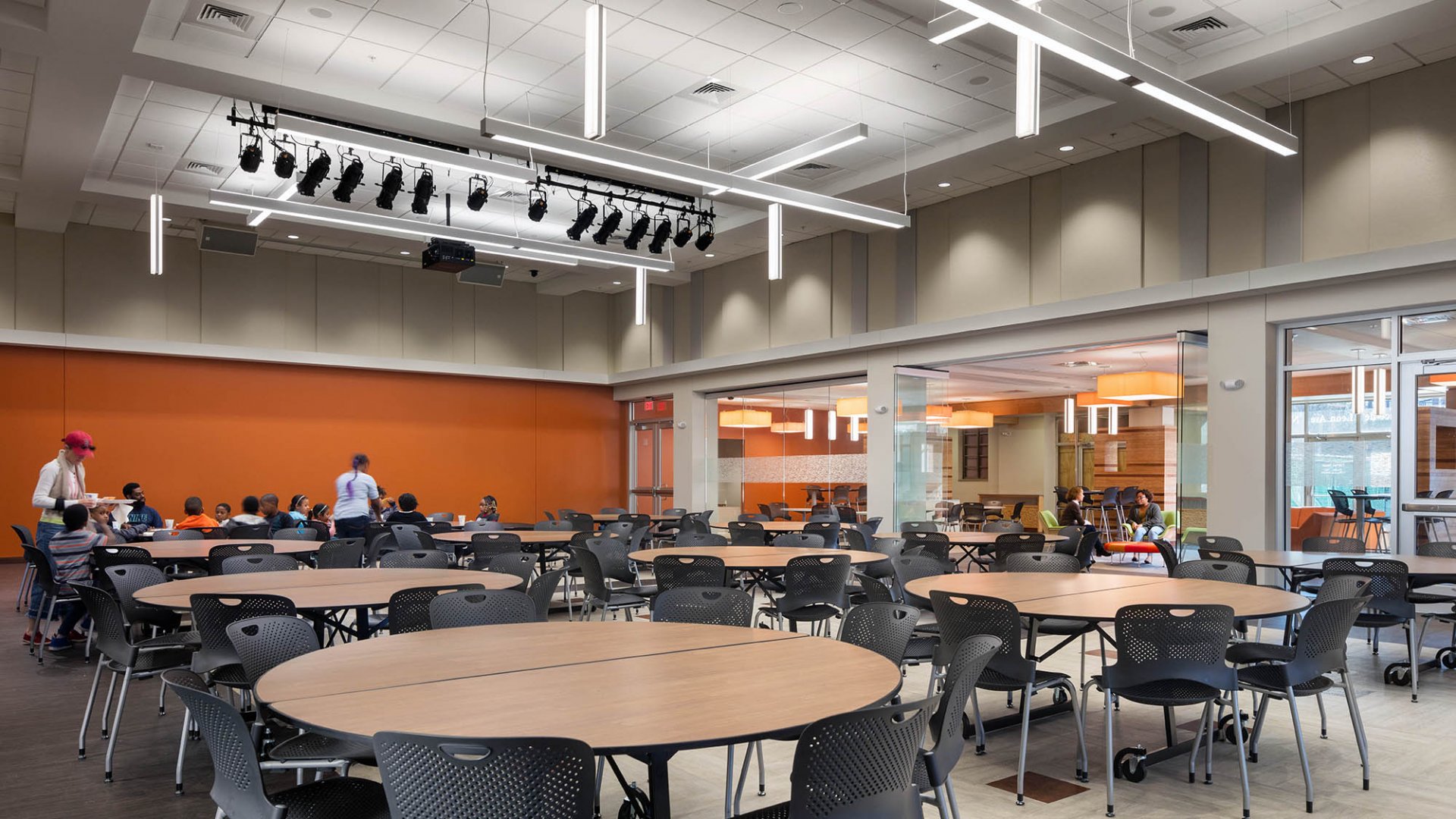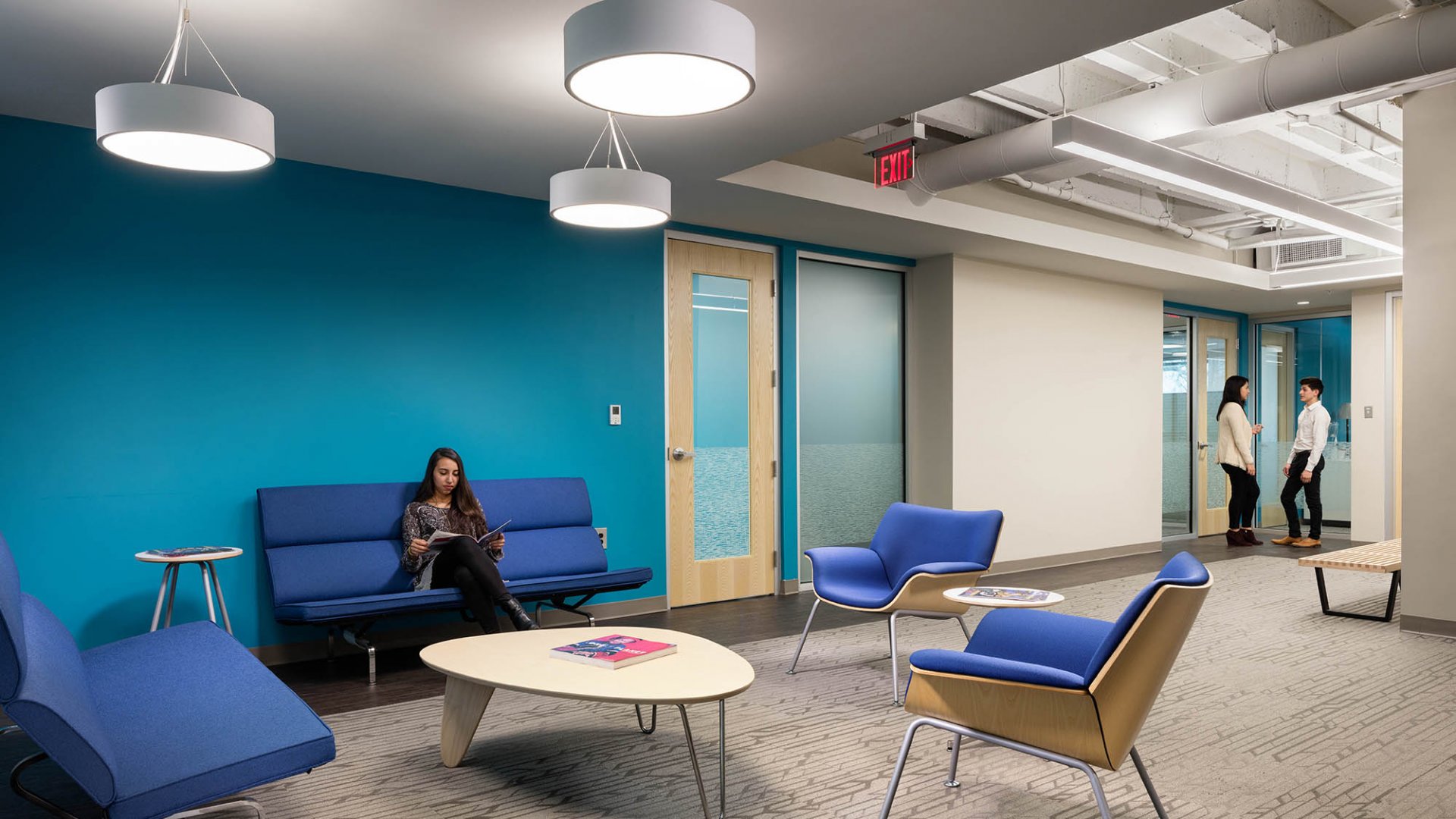 Services
Location
Atlanta, GA
Client
Global Ministries | The United Methodist Church
Size
30,000 SF
Year
2016
Sustainability
LEED Platinum Certification