Jay Levergood Teen Center at the Ed Isakson/Alpharetta Family YMCA
YMCA of Metropolitan Atlanta
Athletic / Recreational
Alpharetta, GA | 20,485 SF
Teens in this community have a safe, fun gathering place, thanks to the determination and vision of civic and YMCA leaders.
The Jay Levergood Teen Center occupies two floors, each with a variety of spaces offering different experiences for the visitors. The top floor features spacious lounge areas with comfortable chairs and sofas that are perfect for conversations with friends, along with a DJ booth, control room and radio station. The main floor serves as movie house, arcade and concert venue, with the latest in arcade and virtual reality simulators, billiards, air hockey and more. The large floor space and raised flooring allows for quick setup for local teen bands, while the pull-out bleachers, projectors and sound system are perfect for an evening movie.
Noteworthy: Created to promote active community involvement, the center houses the Corner Stone Café, a coffee shop entirely teen managed and staffed.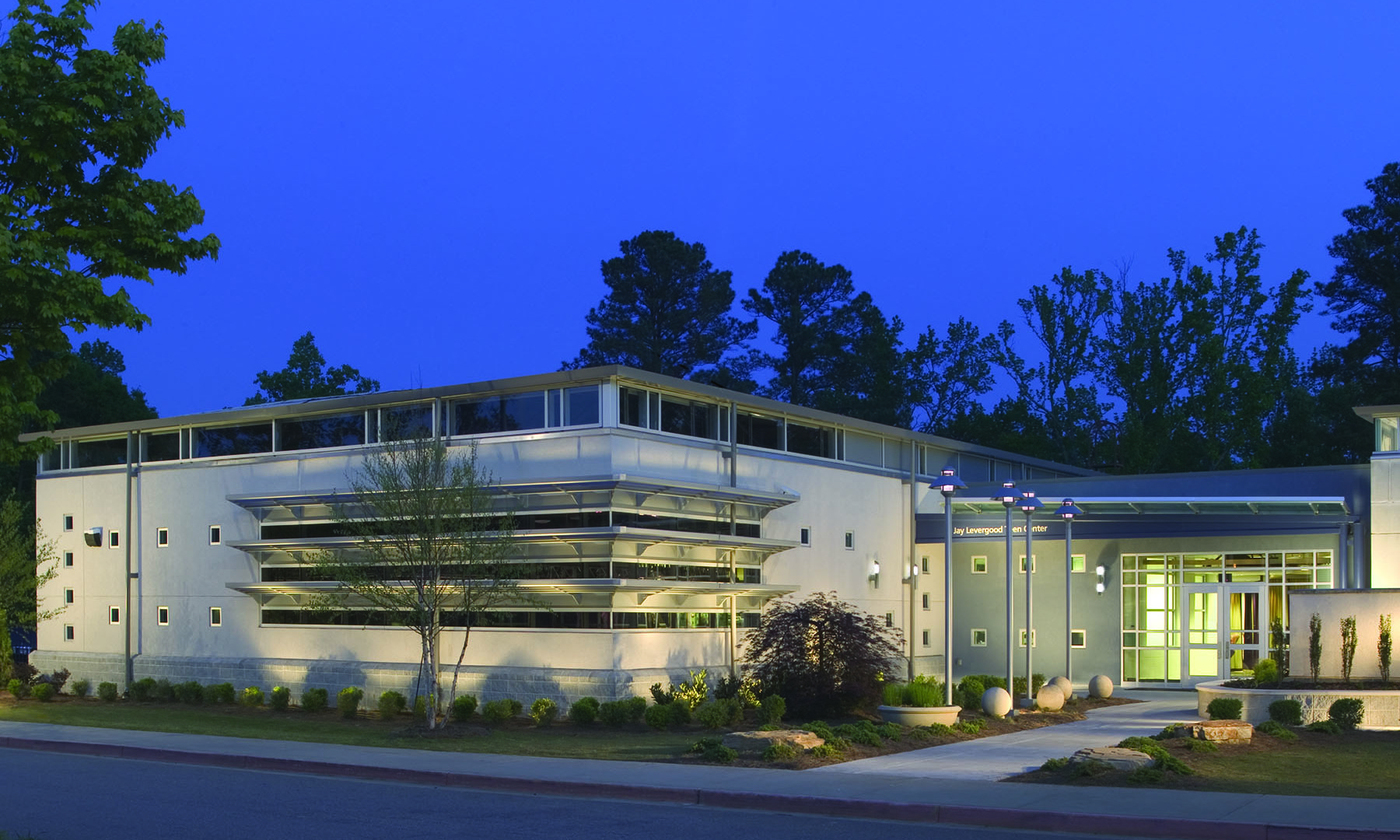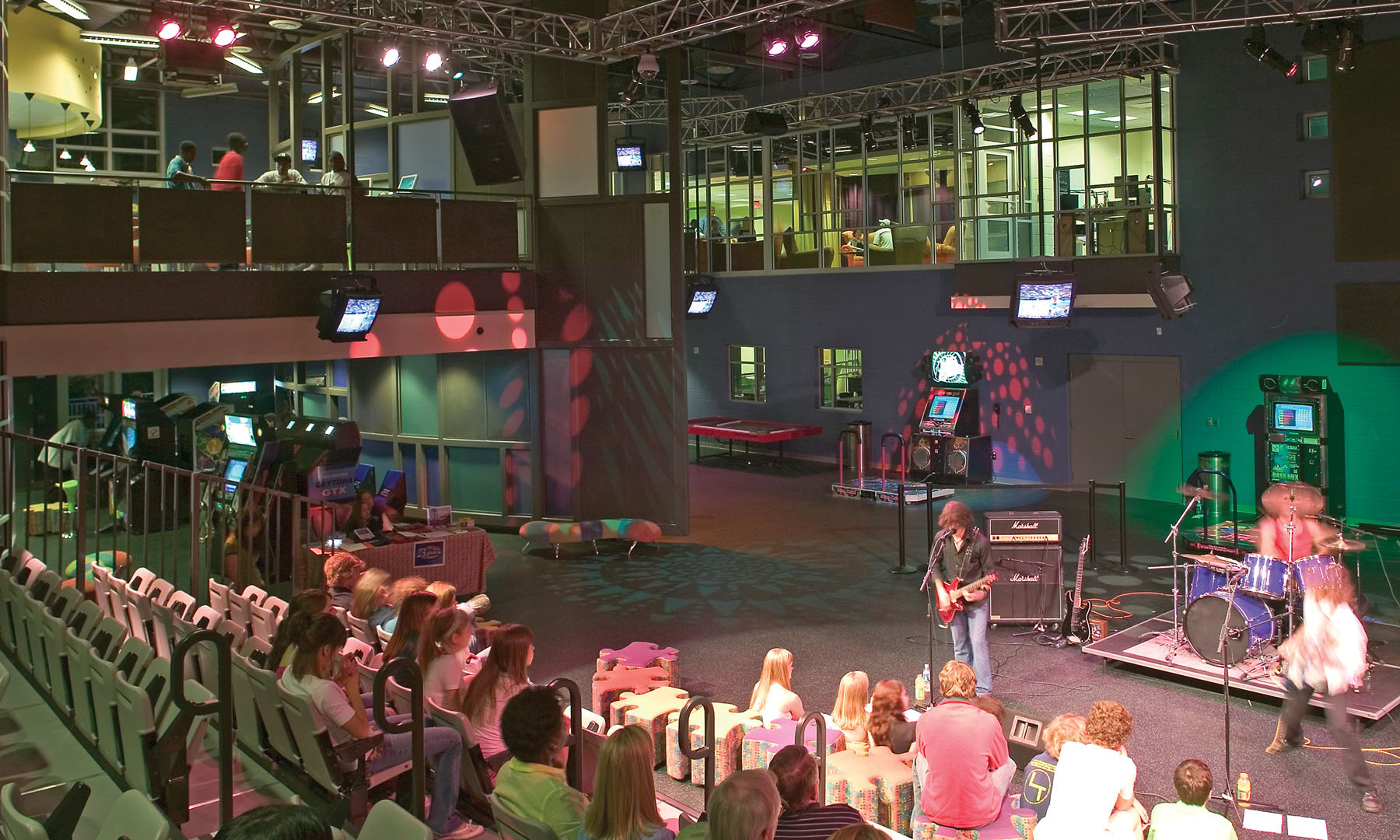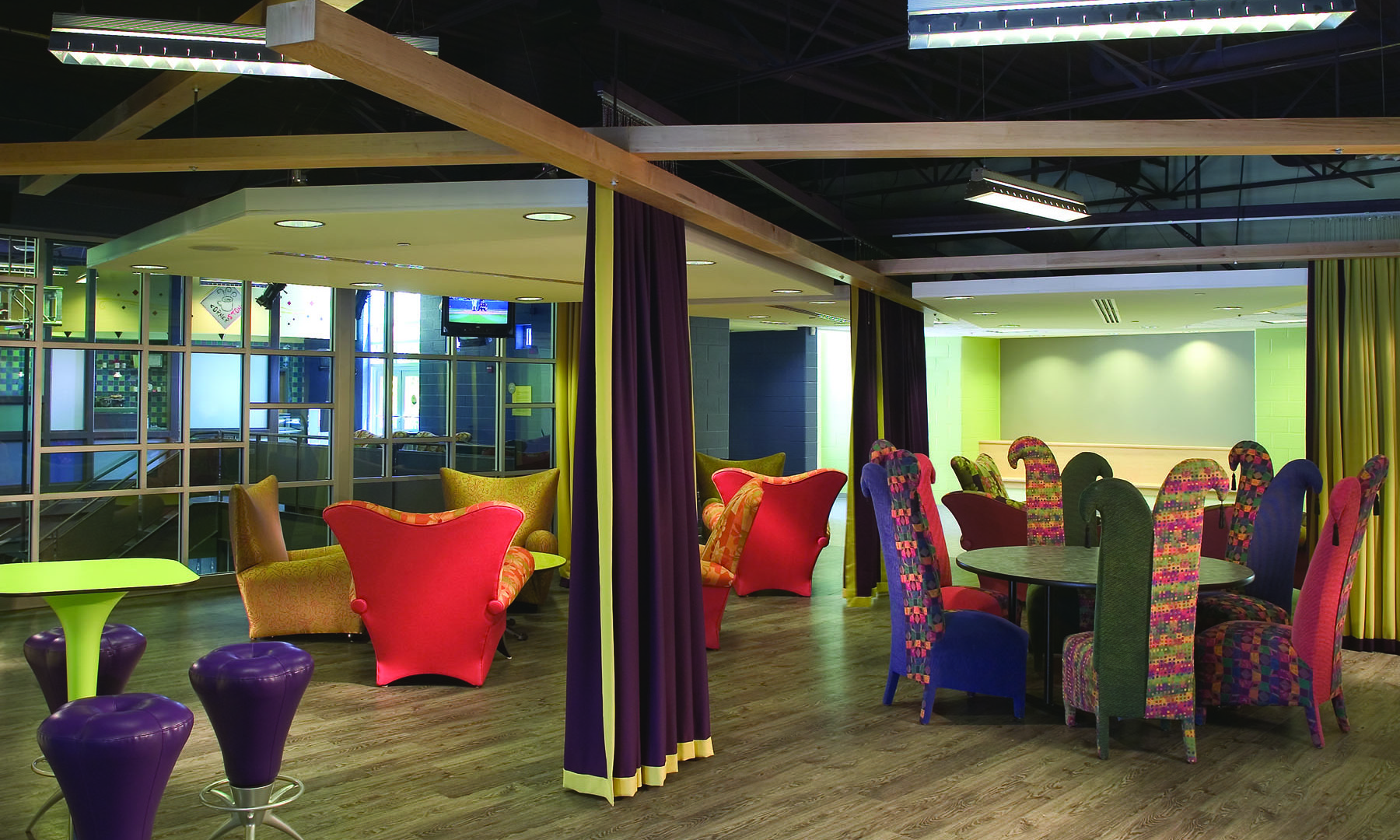 Services
Location
Alpharetta, GA
Client
YMCA of Metropolitan Atlanta
Size
20,485 SF
Year
2005
More Work