Cong. Etz Chaim Interior Renovations
Congregation Etz Chaim
Religious
Atlanta, GA | 4,600 SF
Interior renovations of the lobby and administrative areas transformed this aged facility into a space that reflected youthful congregation and faith.
Under tight time and budget constraints, CCCA renovated and refreshed Congregation Etz Chaim's environments to reflect its goals of having a more energetic congregation. The design team transformed the lobby, pre-function, administrative, gift shop and bathroom spaces into inviting areas filled with warm wood veneer paneling, incorporating a bright color palette throughout.
Noteworthy: Many structural and energy-saving improvements were made to ensure building longevity and energy efficiency.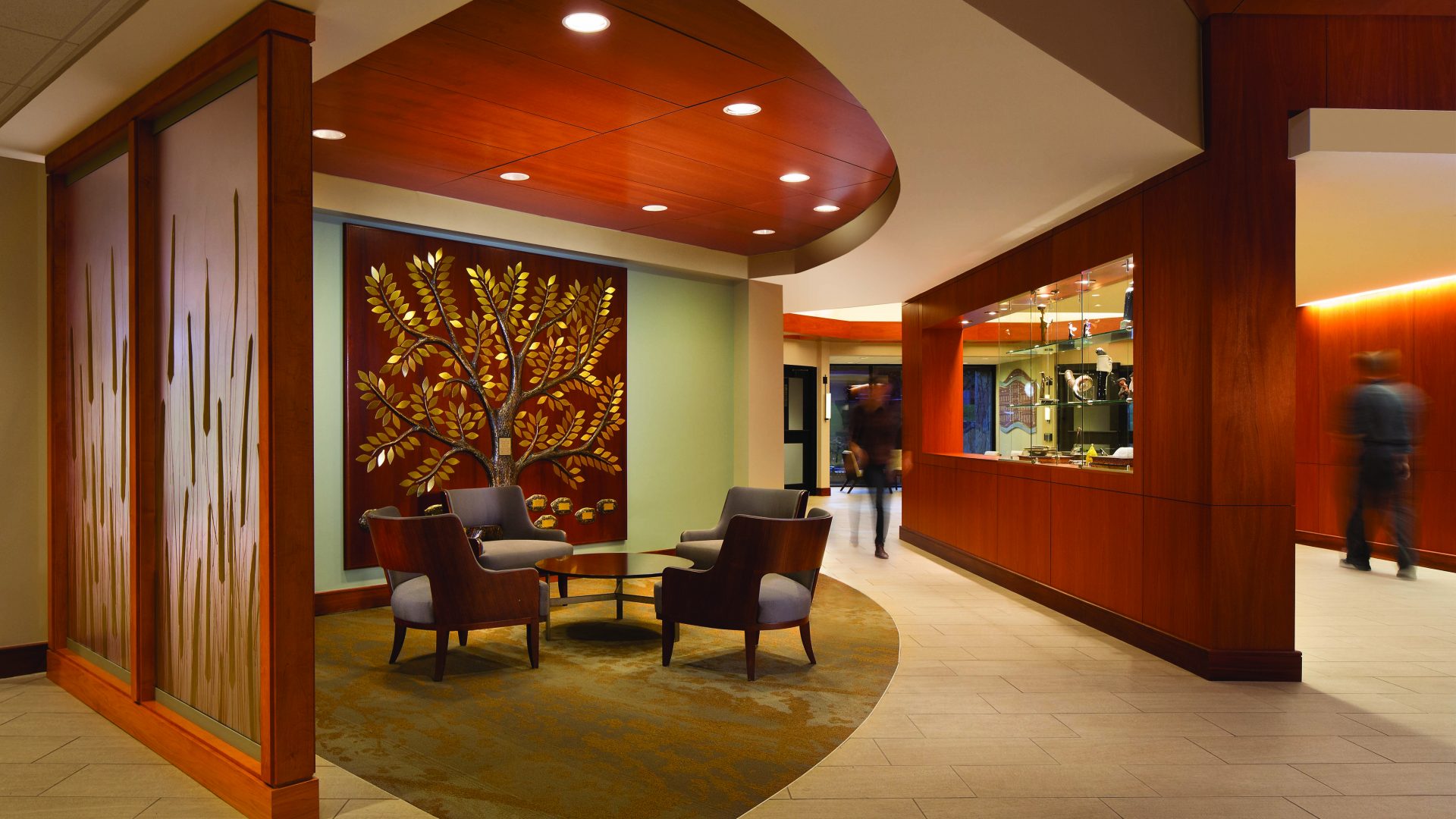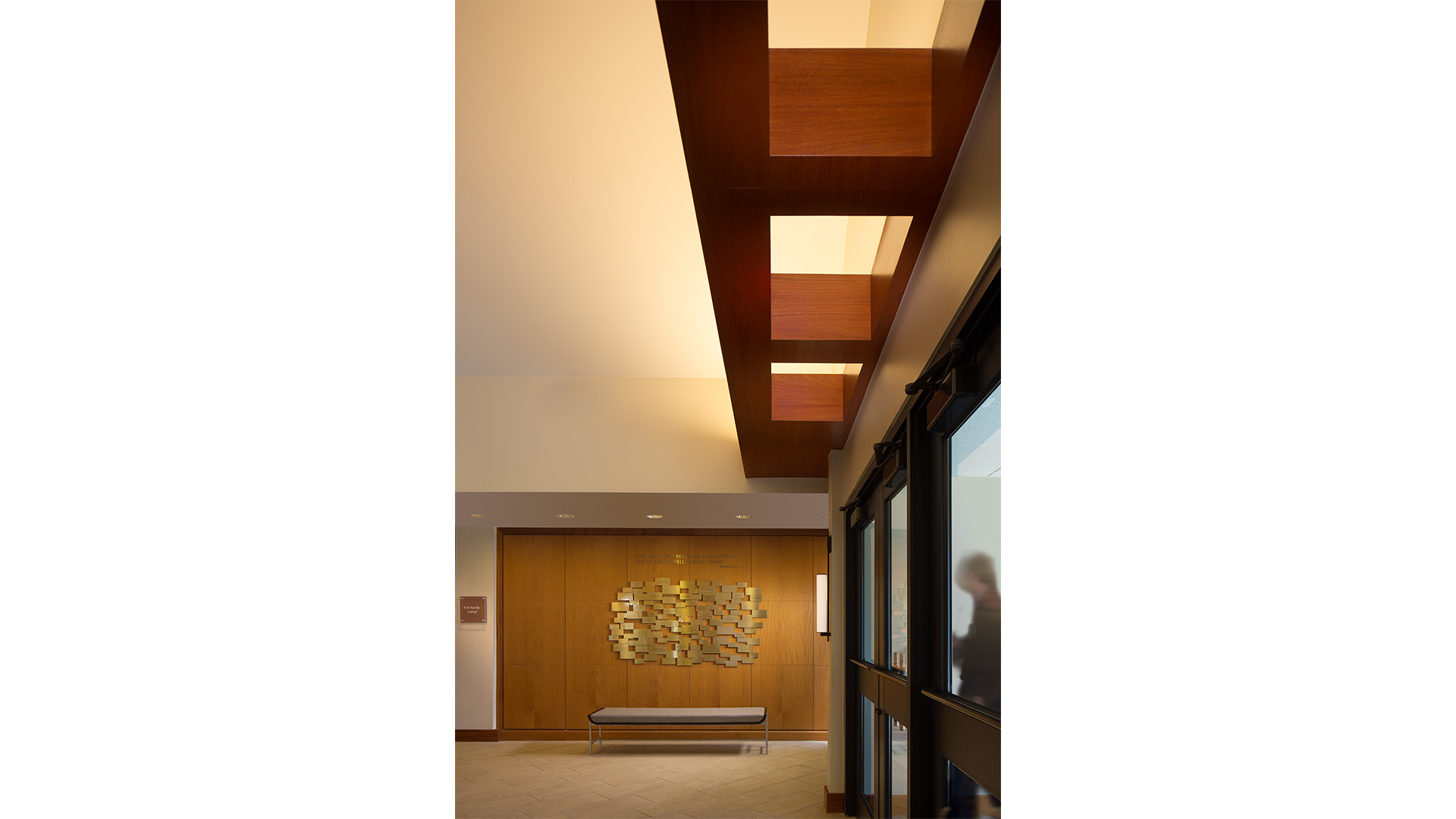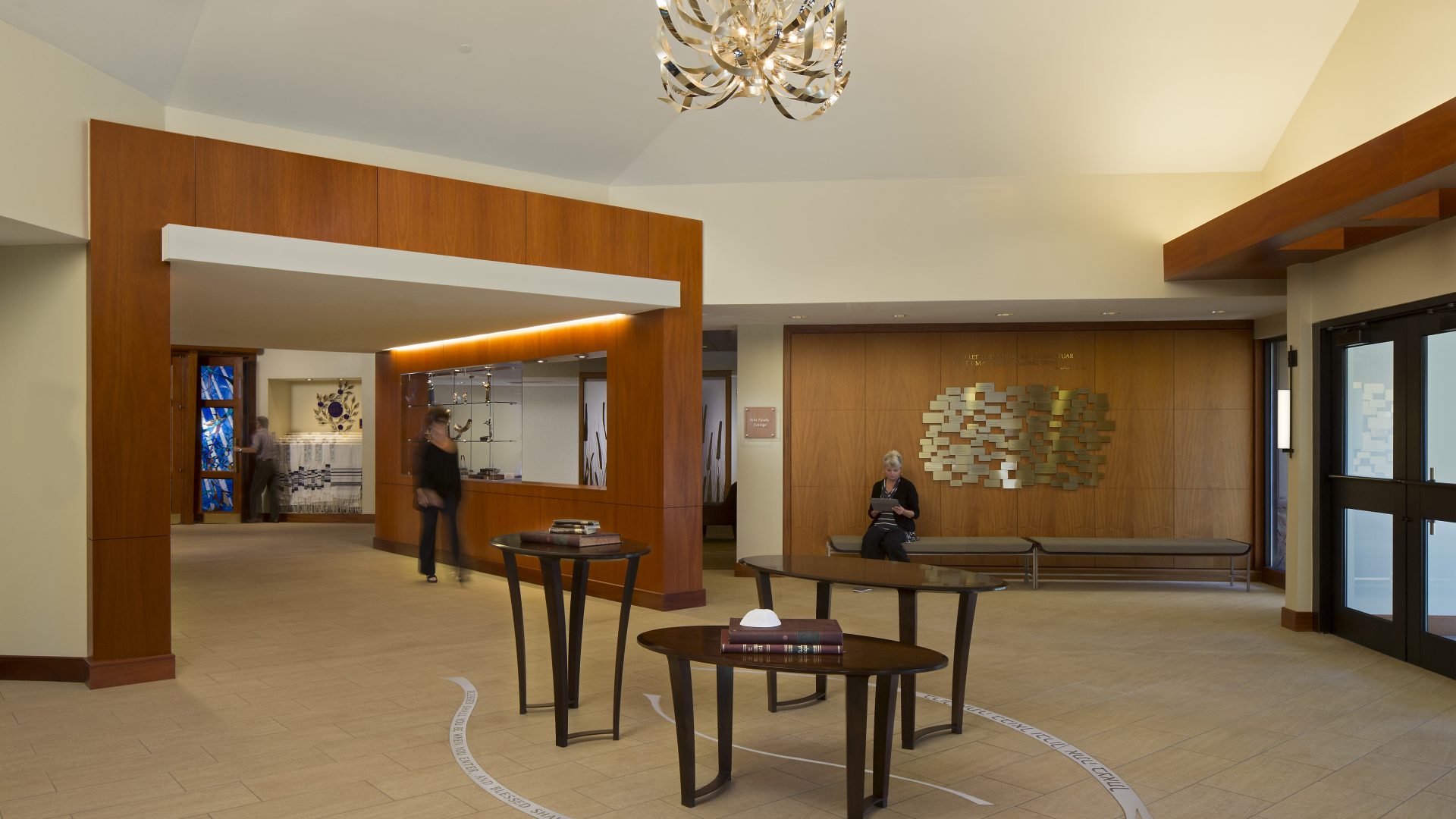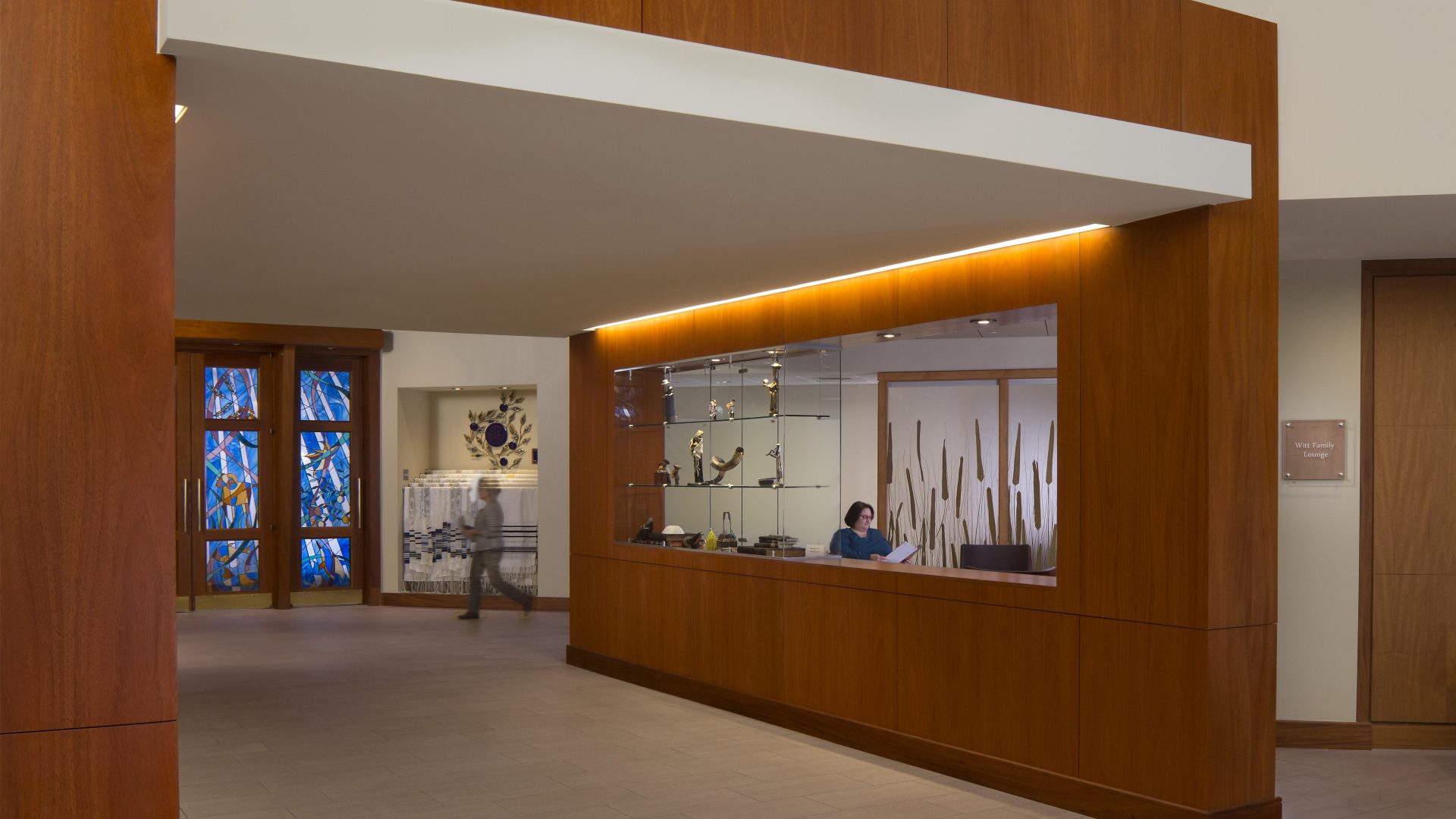 Services
Location
Atlanta, GA
Client
Congregation Etz Chaim
Size
4,600 SF
Year
2012