Danville Family YMCA
Danville YMCA
Athletic / Recreational
Danville, VA | 48,000 sf
As the first building to be constructed on the Dan River in over a century, the Danville Family YMCA's design represents the revitalization of the city's riverfront and fulfills the YMCA's mission.
Taking inspiration from the textile mills that once stood on the site, the design team created an open and inviting atmosphere that uses a simple palette of rich materials such as warm wood contrasting against industrial steel. Visitors enjoy breathtaking views of the water and the city beyond, and have access to a gymnasium, exercise rooms, walking track, six-lane pool and physical therapy center. Built for all ages, the Danville Family YMCA offers senior-friendly features, a teen center and a childcare facility. This modern, contemporary facility connects people to the water through its open views and public walking trail, and serves as a catalyst for future riverfront development.
Noteworthy: The design team found opportunities to reuse natural materials by crushing extracted rock into gravel for backfilling and incorporating salvaged timbers that had been left behind.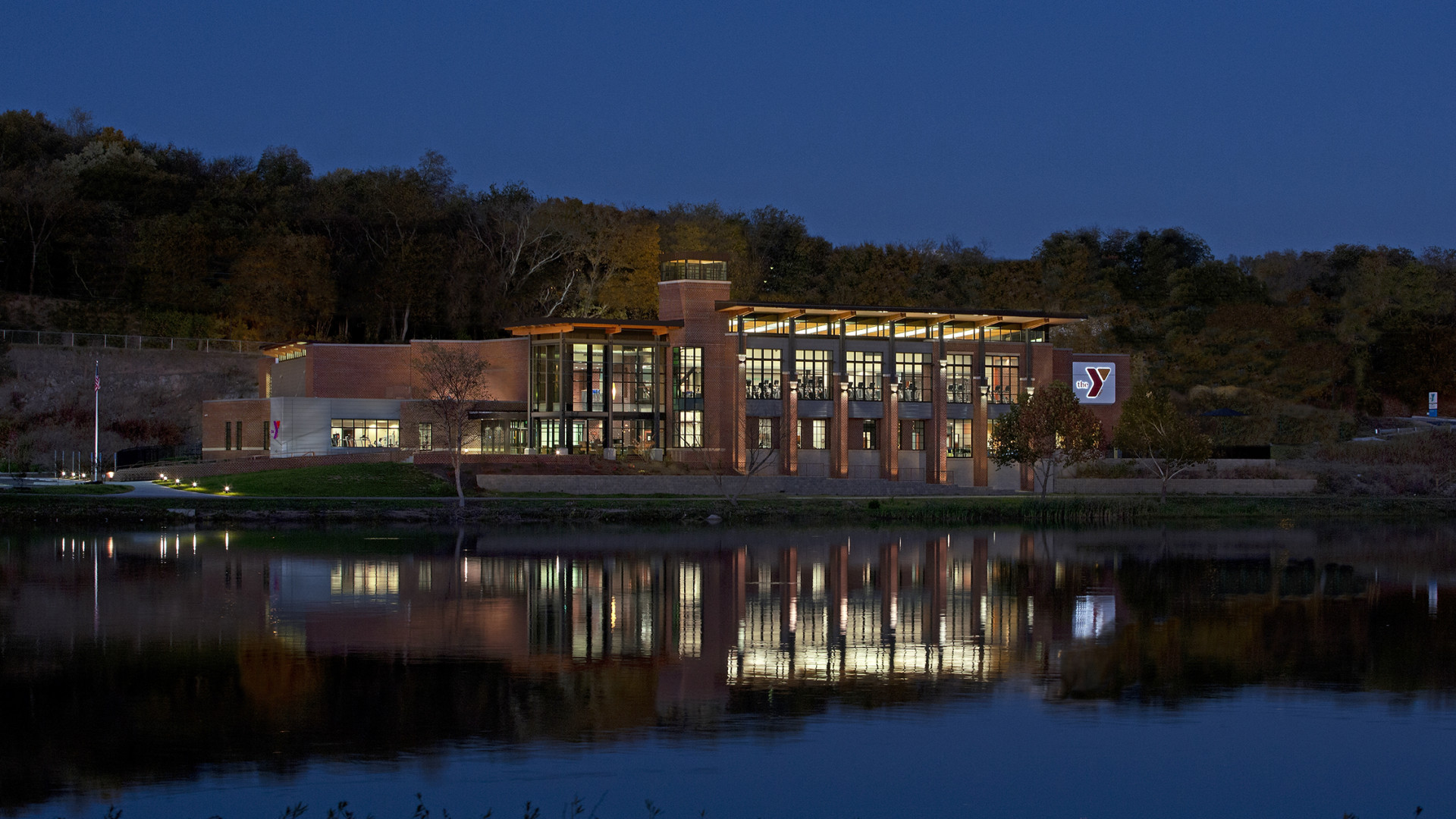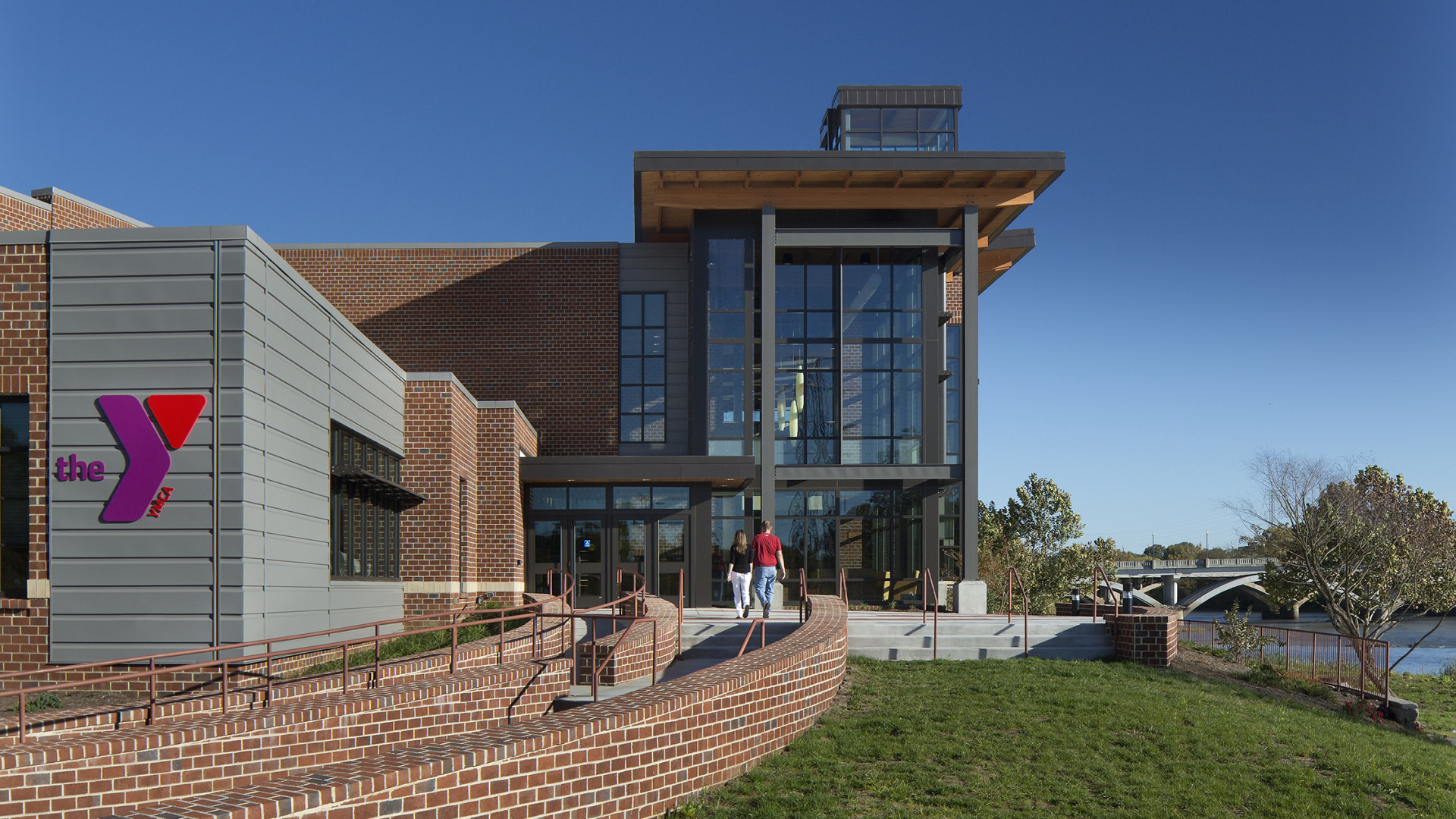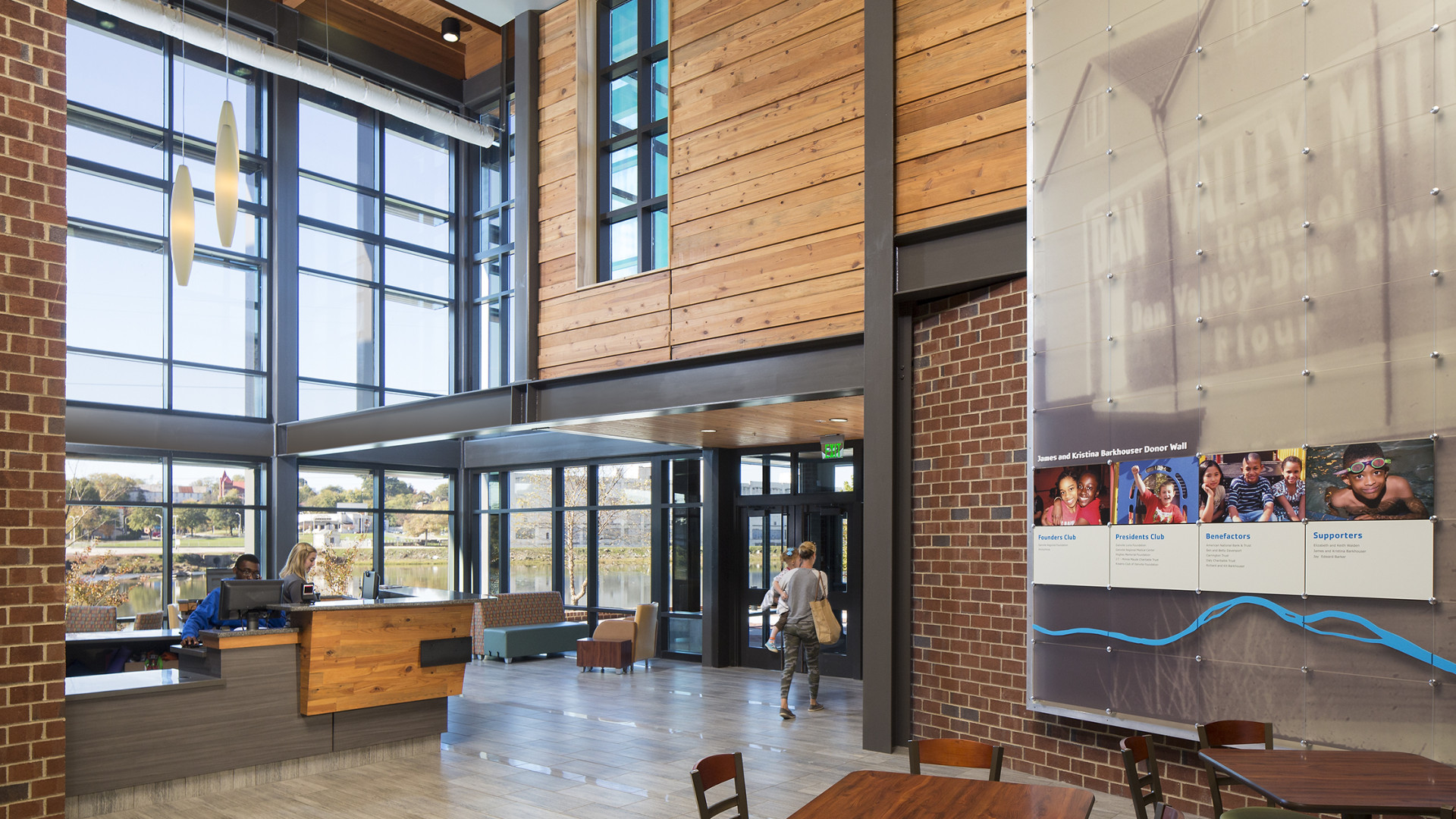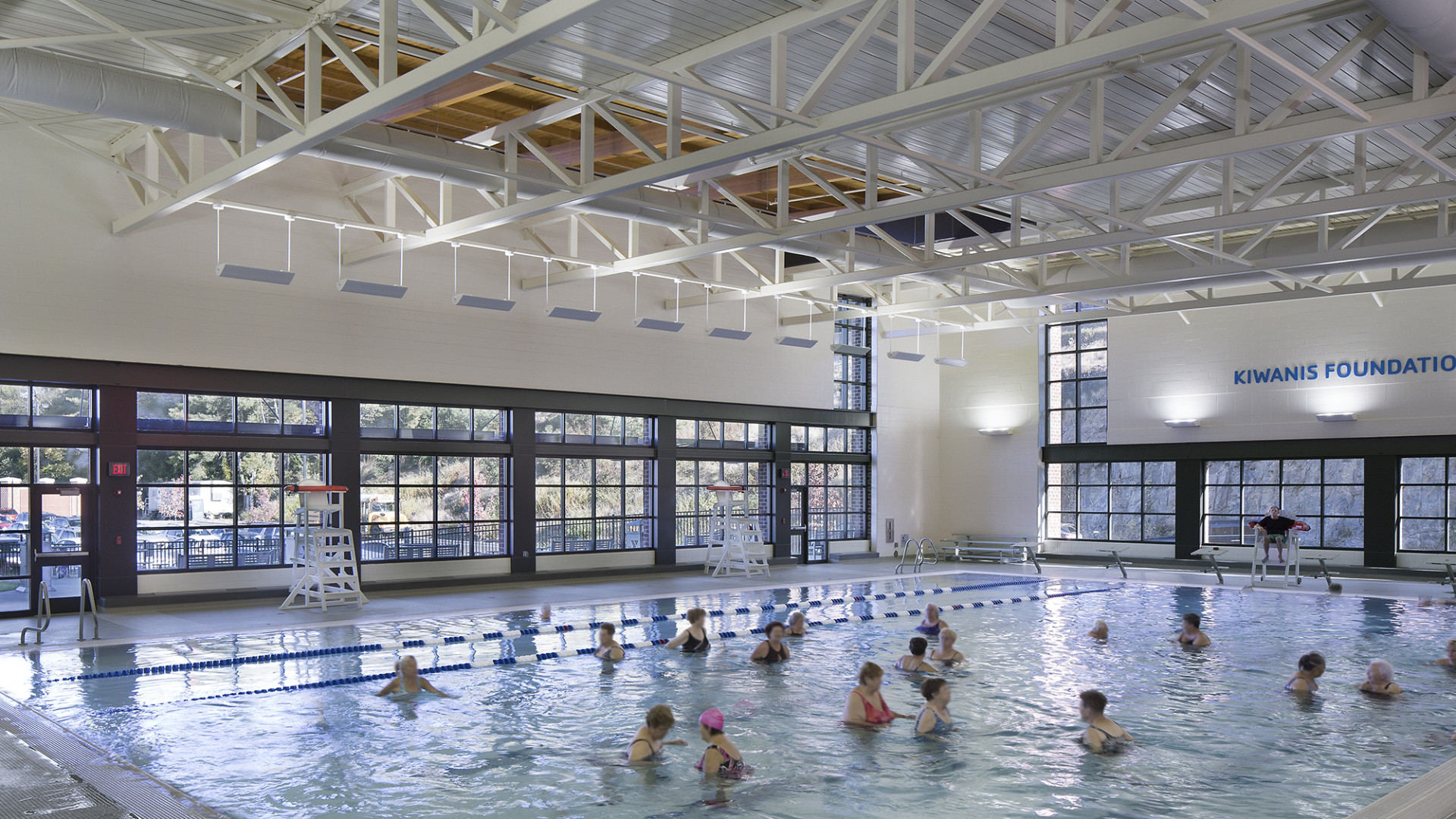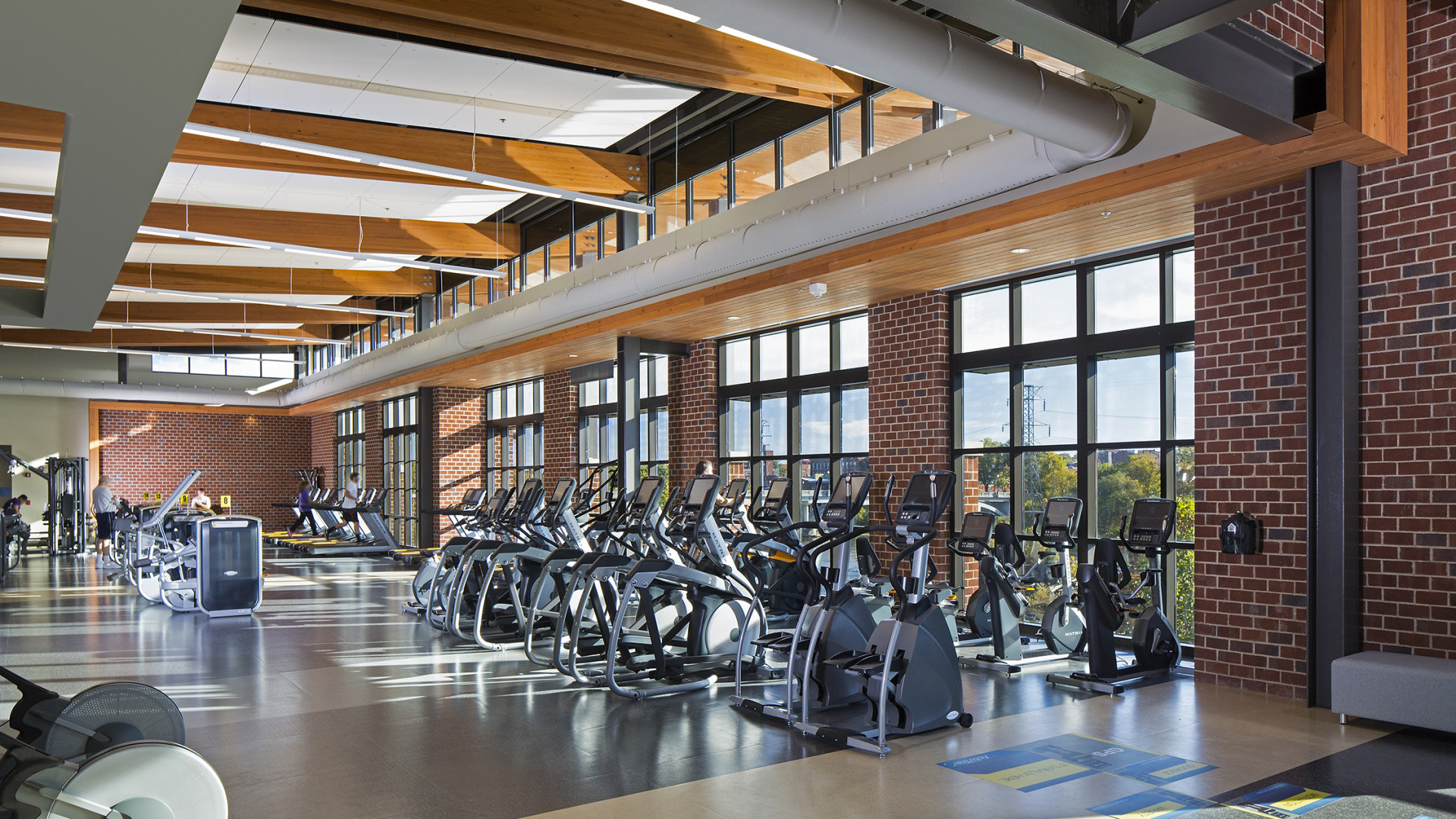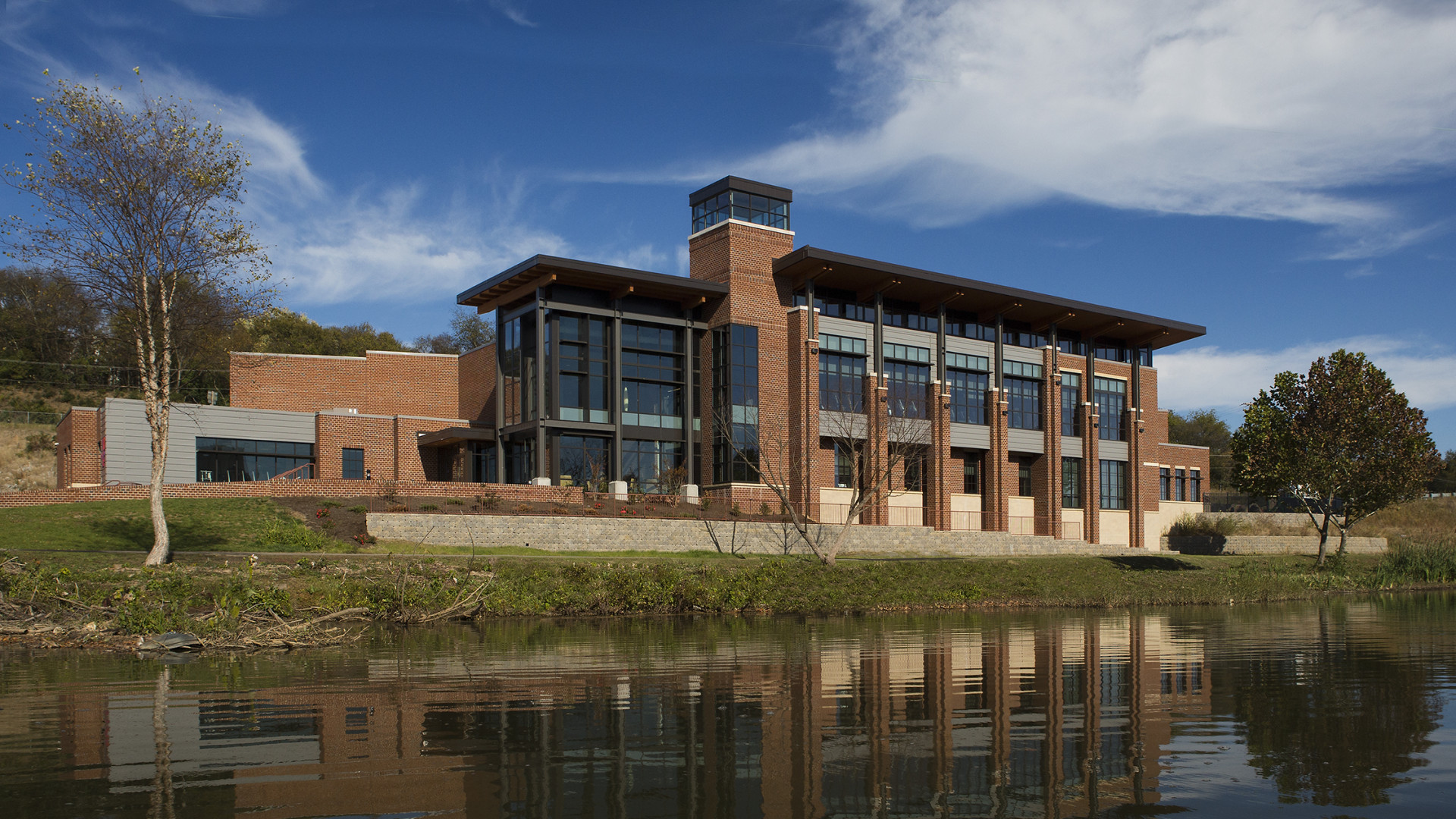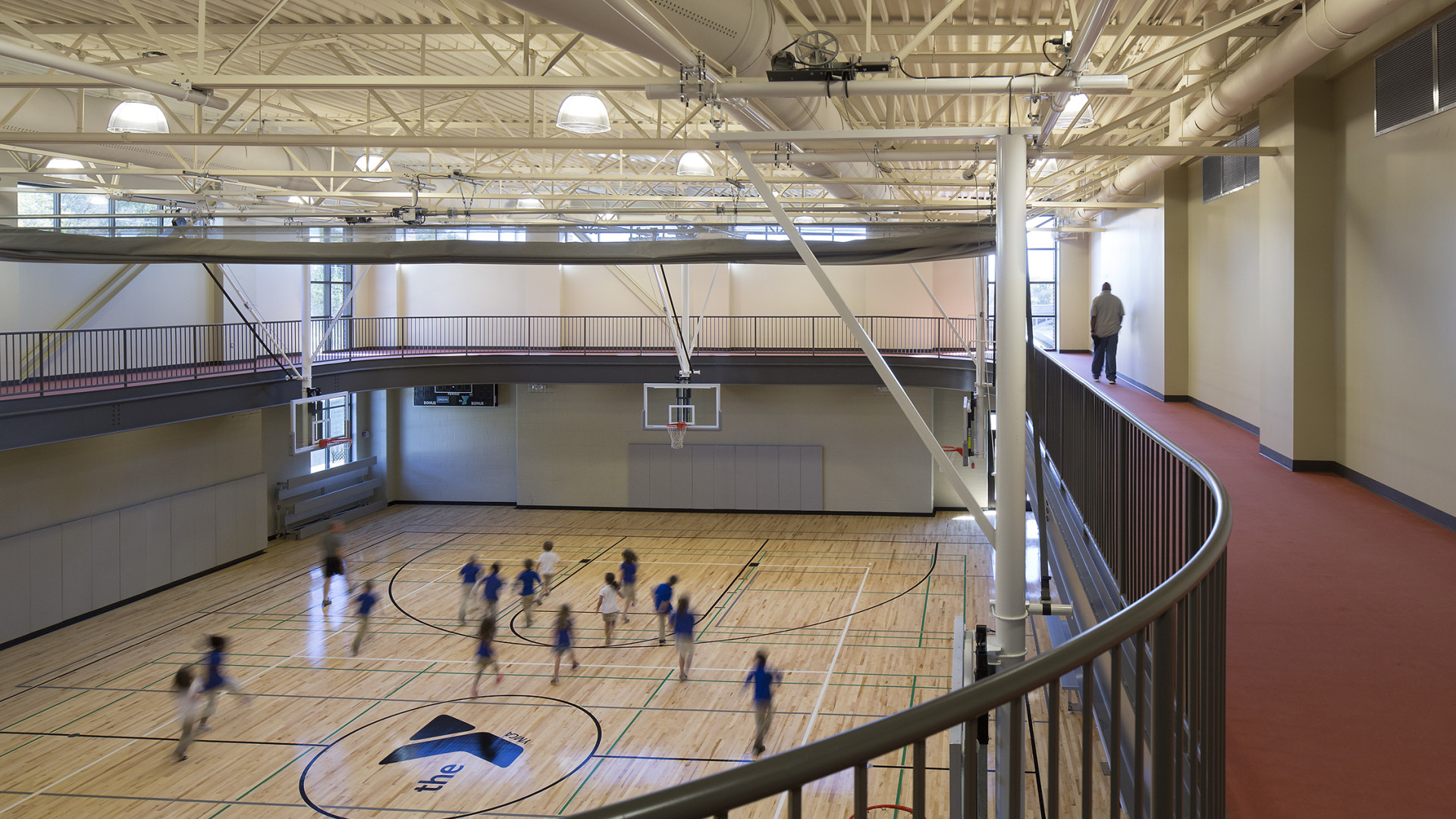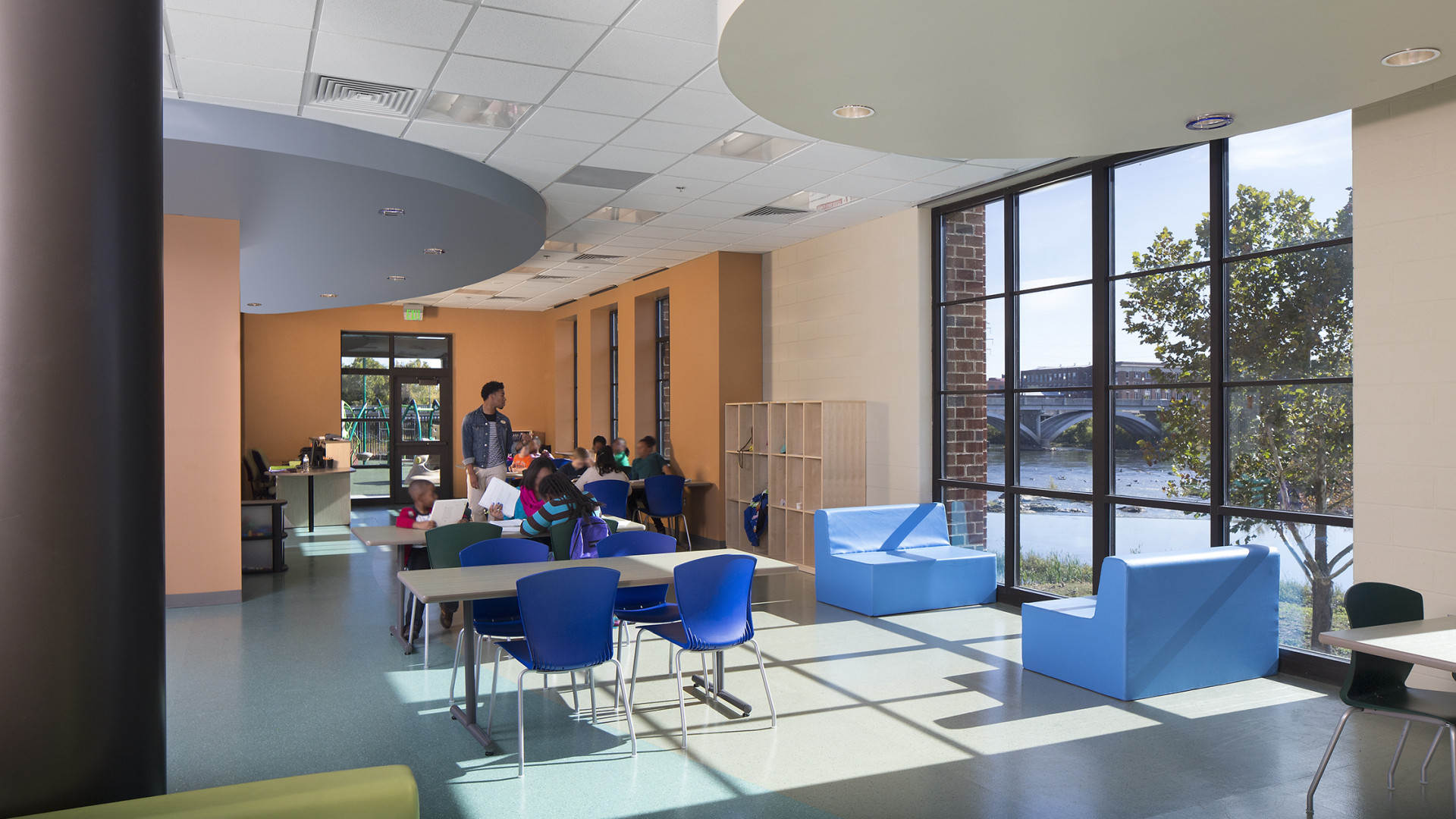 Services
Location
Danville, VA
Client
Danville YMCA
Size
48,000 SF
Year
2014
Awards
Athletic Business Architectural Showcase: Award of Merit, IIDA b.o.b. Award: Assembly Category 2015