A child's experience in an early learning center sets a foundation for future academic and professional success; and design has been found to play an important role in shaping this experience.
With a progressive, child-centric approach – where a child initiates their own learning and interactions through hands-on activities and exploration – early learning center design can help foster interpersonal relationships, spark conversations and connect busy parents.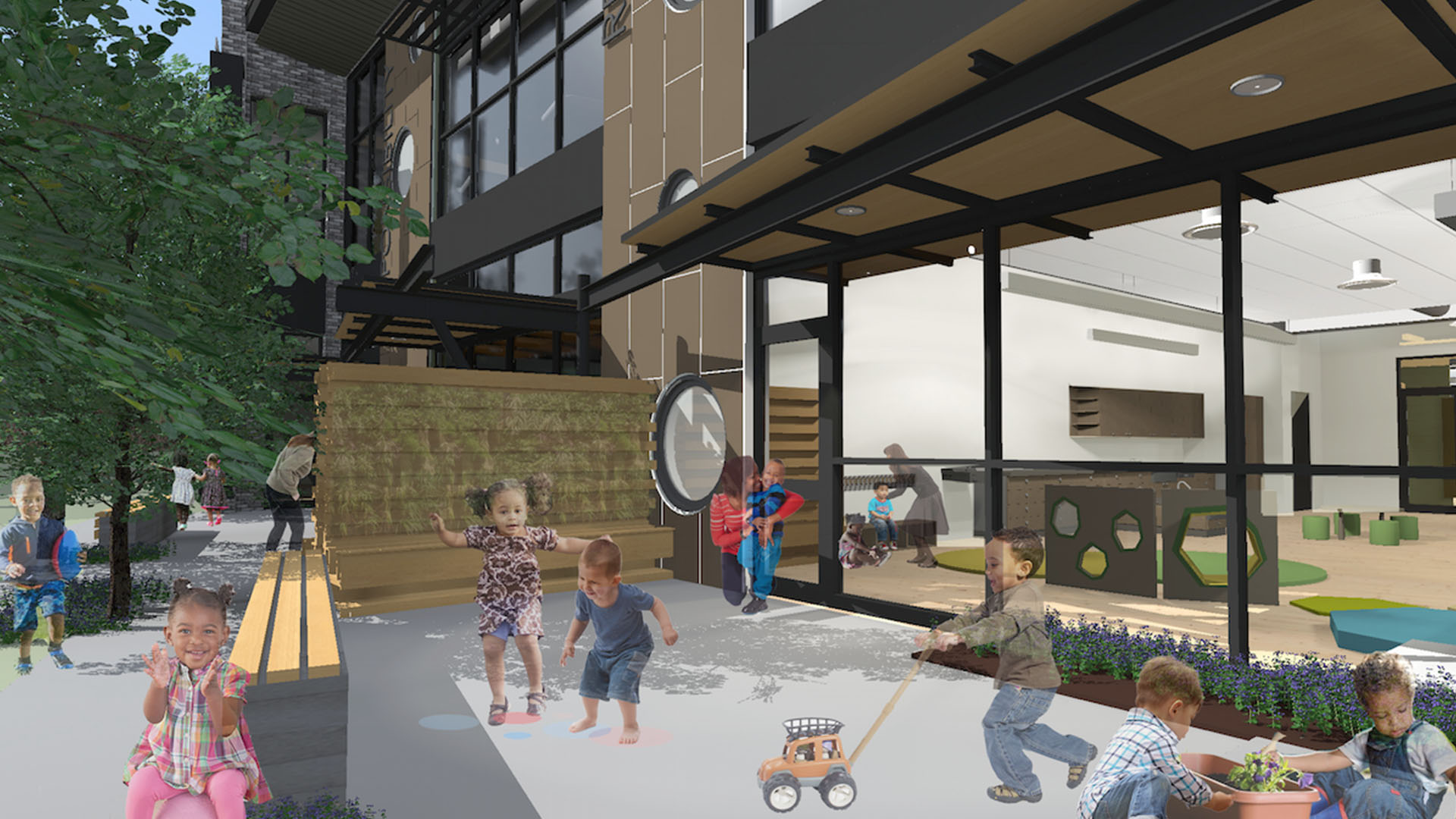 Transitional Space
A new concept in early learning center design is a welcoming "front porch," which is a space dedicated to improving the home-to-classroom transition for both caregivers and children.
On a broader level, this space allows spontaneous encounters across the child's support network of family, caregivers, etc., and can be used by teachers for one-on-one conversations or focused, small group learning opportunities.
Biophilia: connecting with nature
Humans have an innate love and connection with nature; and biophilic design harnesses the positive effects of nature and translates them into design by incorporating natural light, colors and materials. Biophilic design fosters a child's desire to learn through nature and communicate with others, and has been shown to improve the feeling of connection to other human beings. Progressive early learning design considers biophilia when selecting outside views, finishes and furnishings, colors, shapes, lighting, etc.
Fun Flexibility
Flexible and collaborative spaces provide an opportunity to practice empathy and emotional intelligence. An example of such a space is a "messy room," where kids are free to explore and actually be messy with a variety of tools and media, exploring creative intellectual pursuits without the constraint of keeping their space orderly.
This space could be located between two classrooms, connected by glazed walls for visual encouragement and fitted with art carts, water tables, sensory activities or exploratory science bins.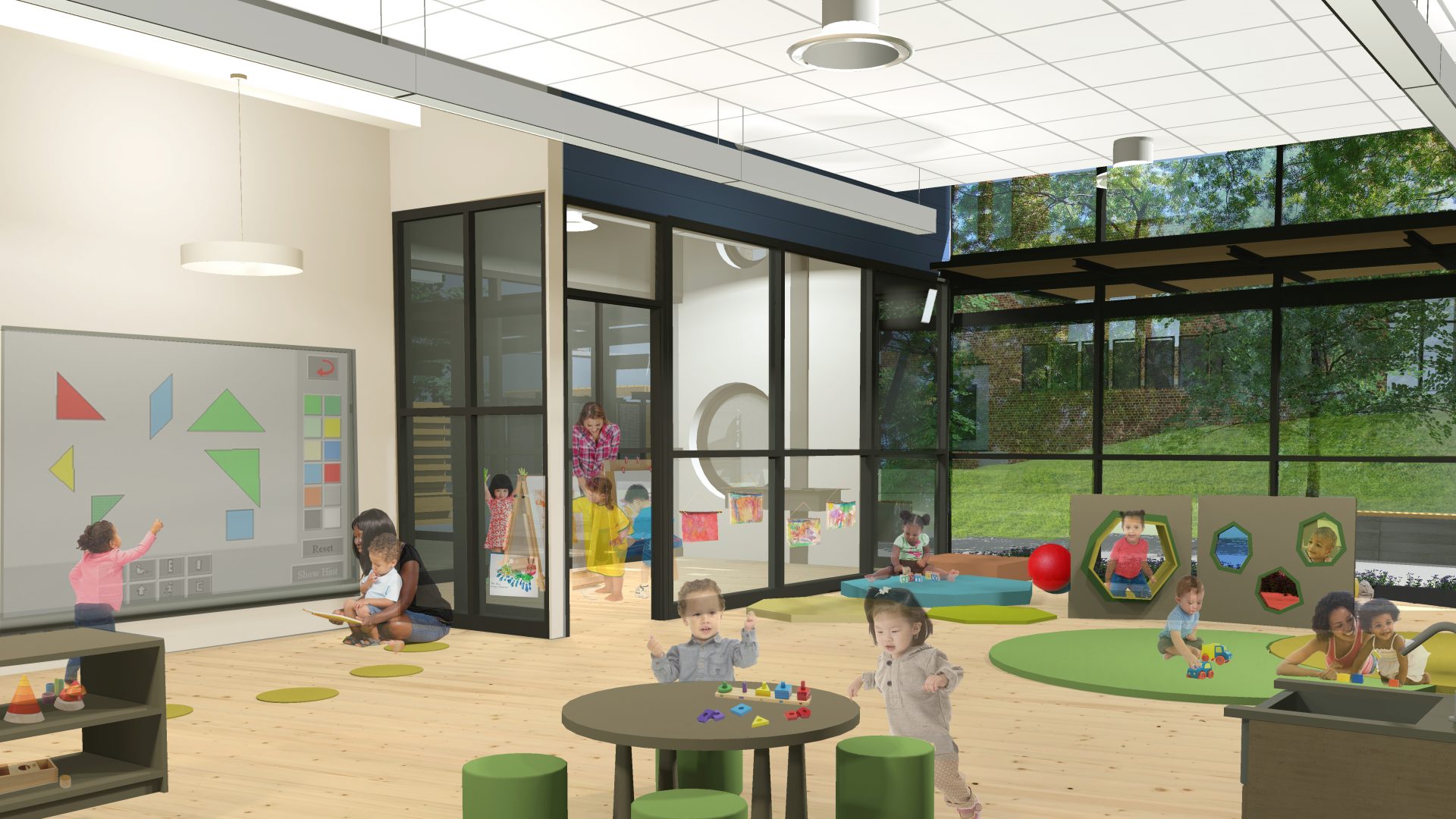 Community Matters
ELC design is also in supporting parents and caregivers, offering valuable opportunities – both planned and serendipitous – for adults and children to connect.
A table and chair can offer a busy grandparent five minutes to catch his breath before his commute. A comfortable sofa can provide two mothers a safe, quiet place to connect and share parenting challenges and strategies. A small alcove in the classroom allows a teacher to express how wonderful a student did in art class.
Encouraging the Unknown
Effective design not only considers chance encounters but encourages them.  These serendipitous opportunities allow children to initiate their own learning and interactions through hands-on activities and exploration. As such, design of an early learning center can make a difference in encouraging healthy, creative and resilient children, and can have a profound lasting benefit.